Home
»
MMCS 2017
» Conference Photos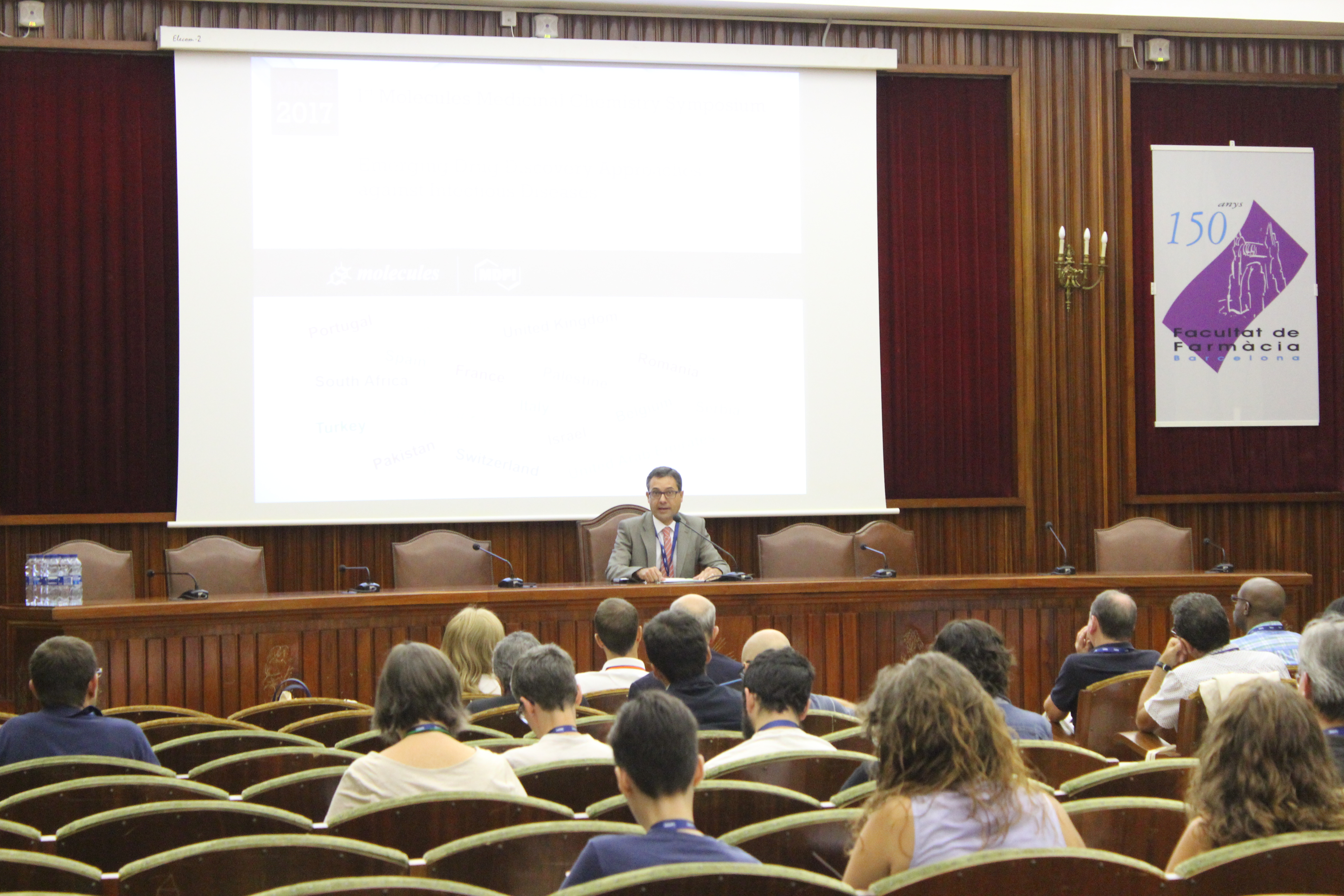 Welcome Message by the conference Chair Prof. Diego Muñoz-Torrero.
Our MDPI colleagues getting ready to welcome the attendees.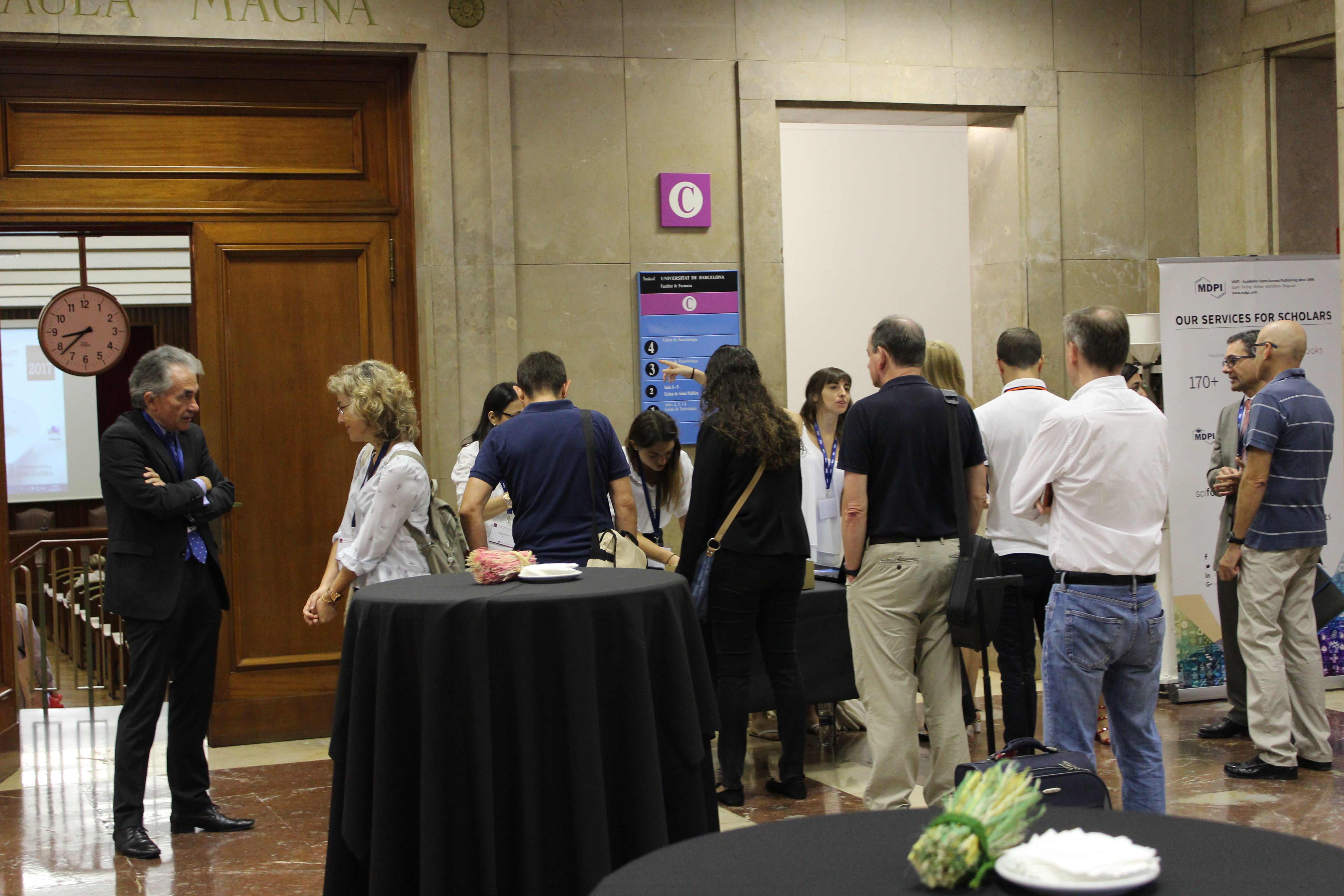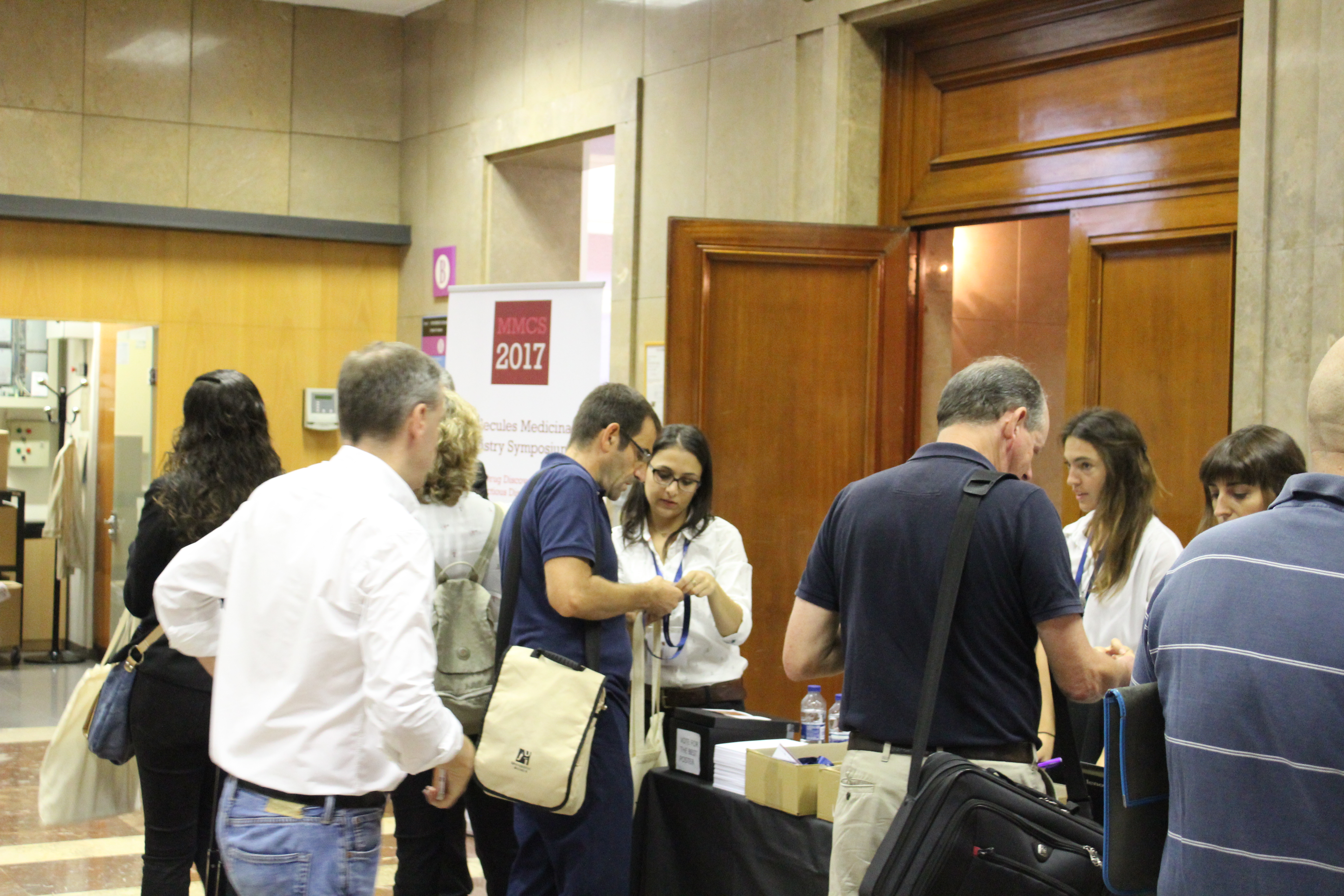 Busy time at the registration desk!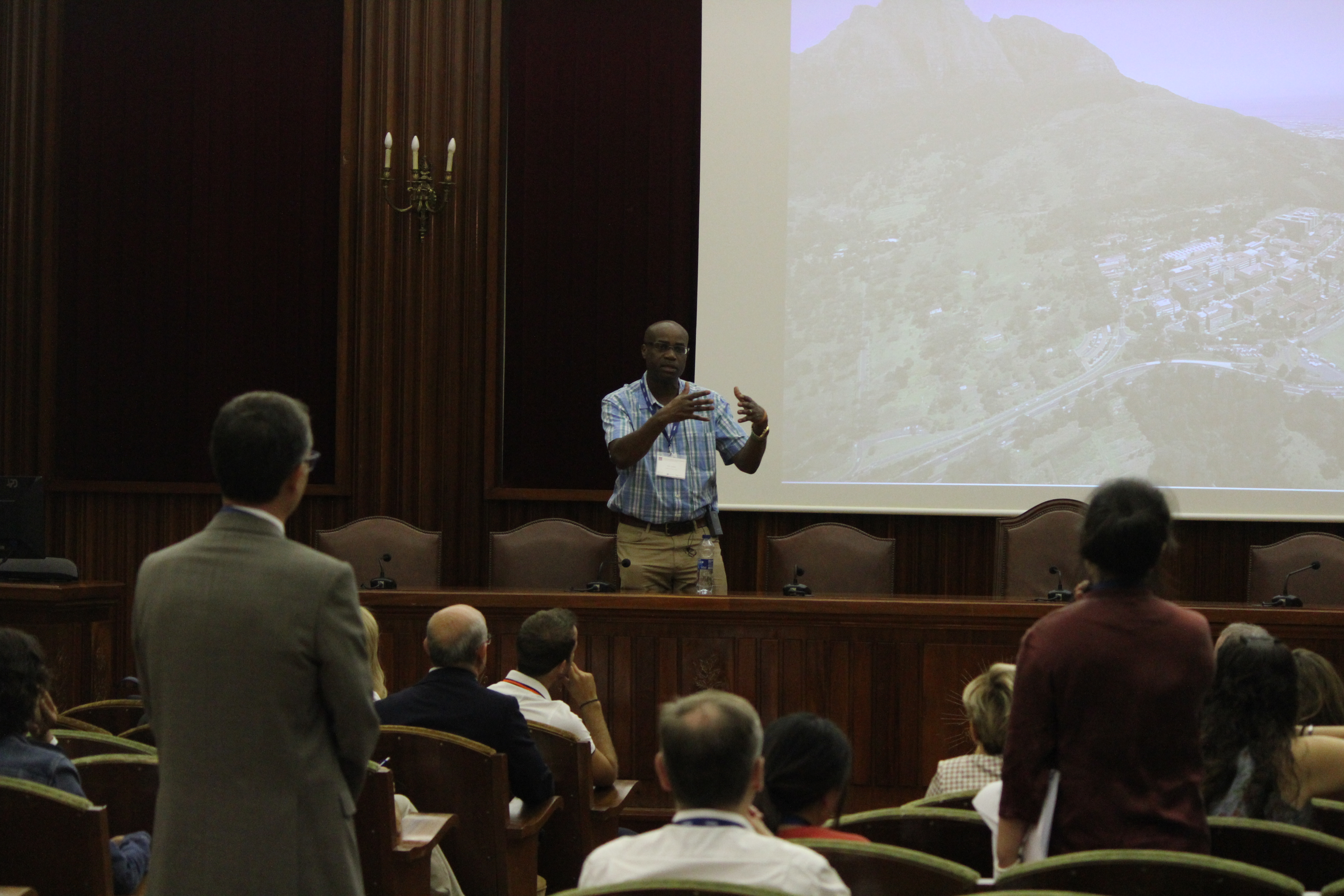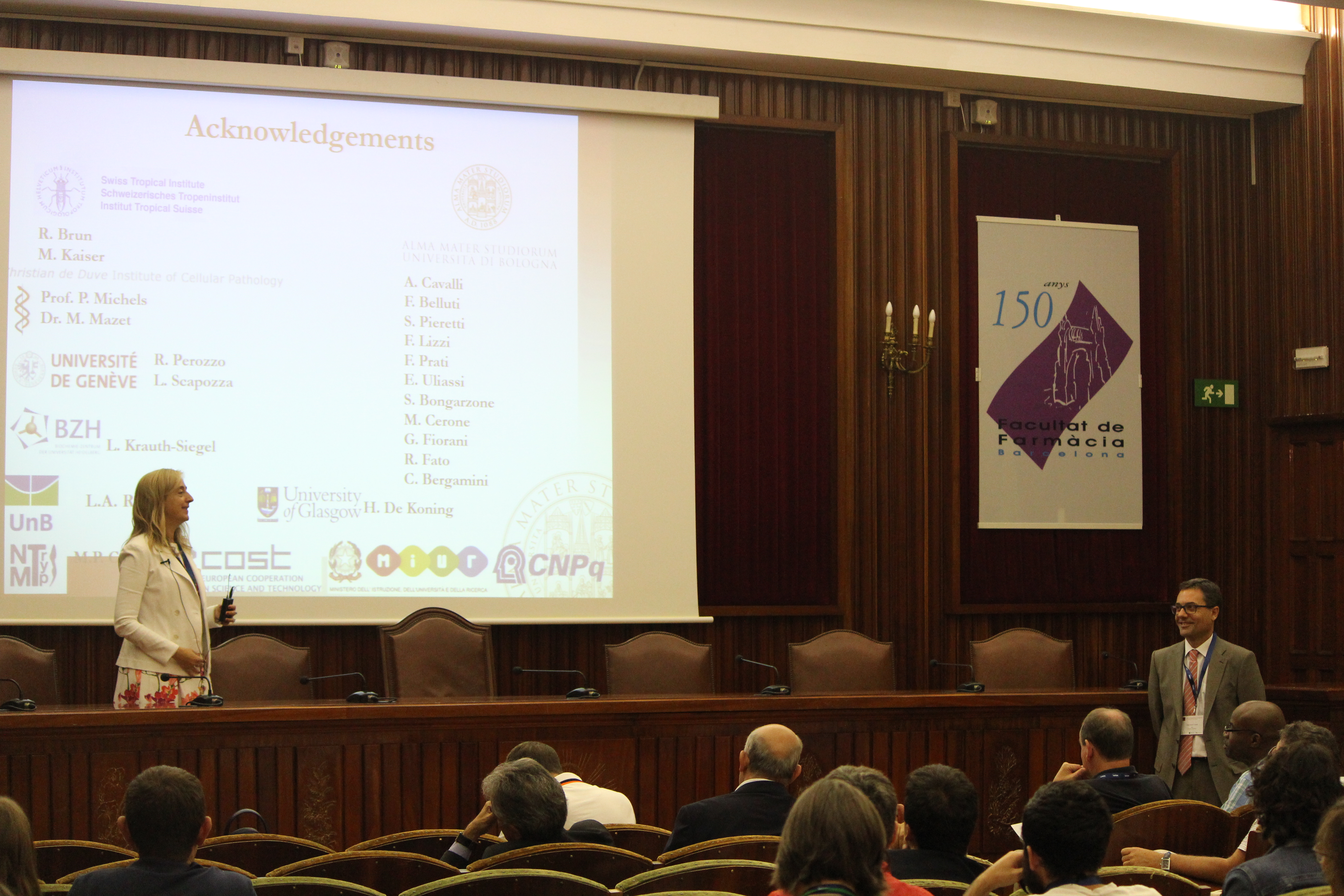 Dr. Kelly Chibali and Dr. Maria Laura Bolognesi's opening talks.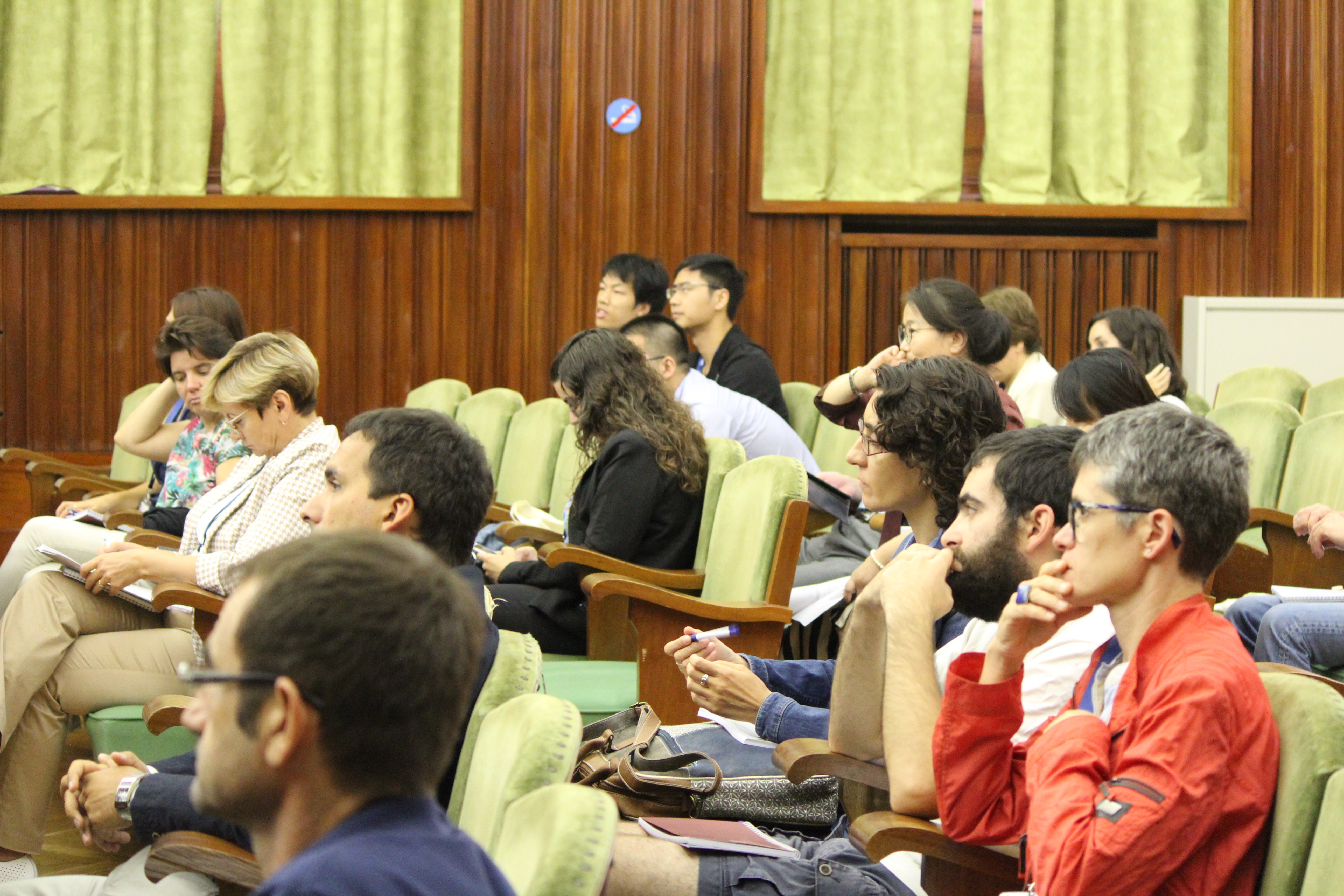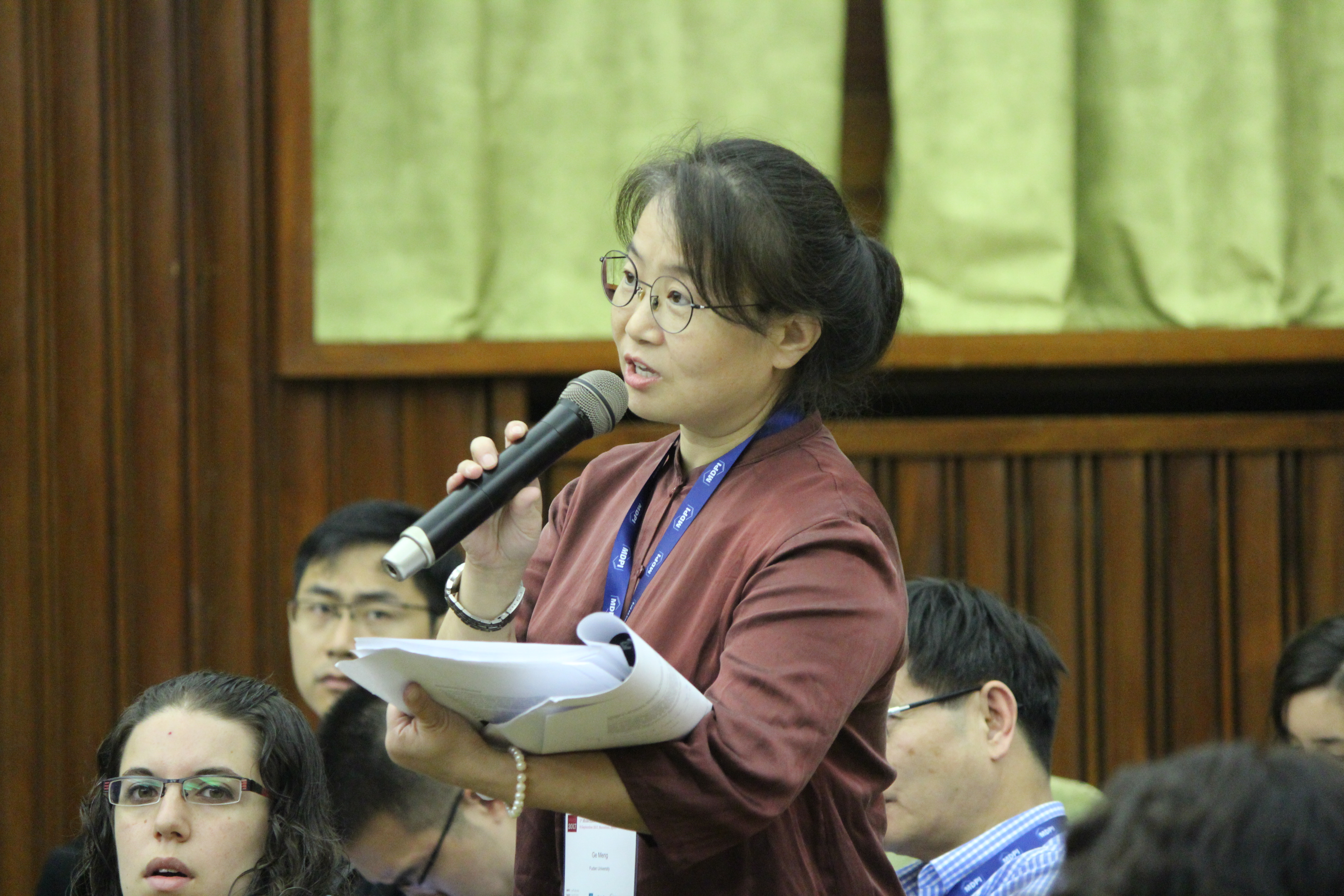 Round of questions and answers.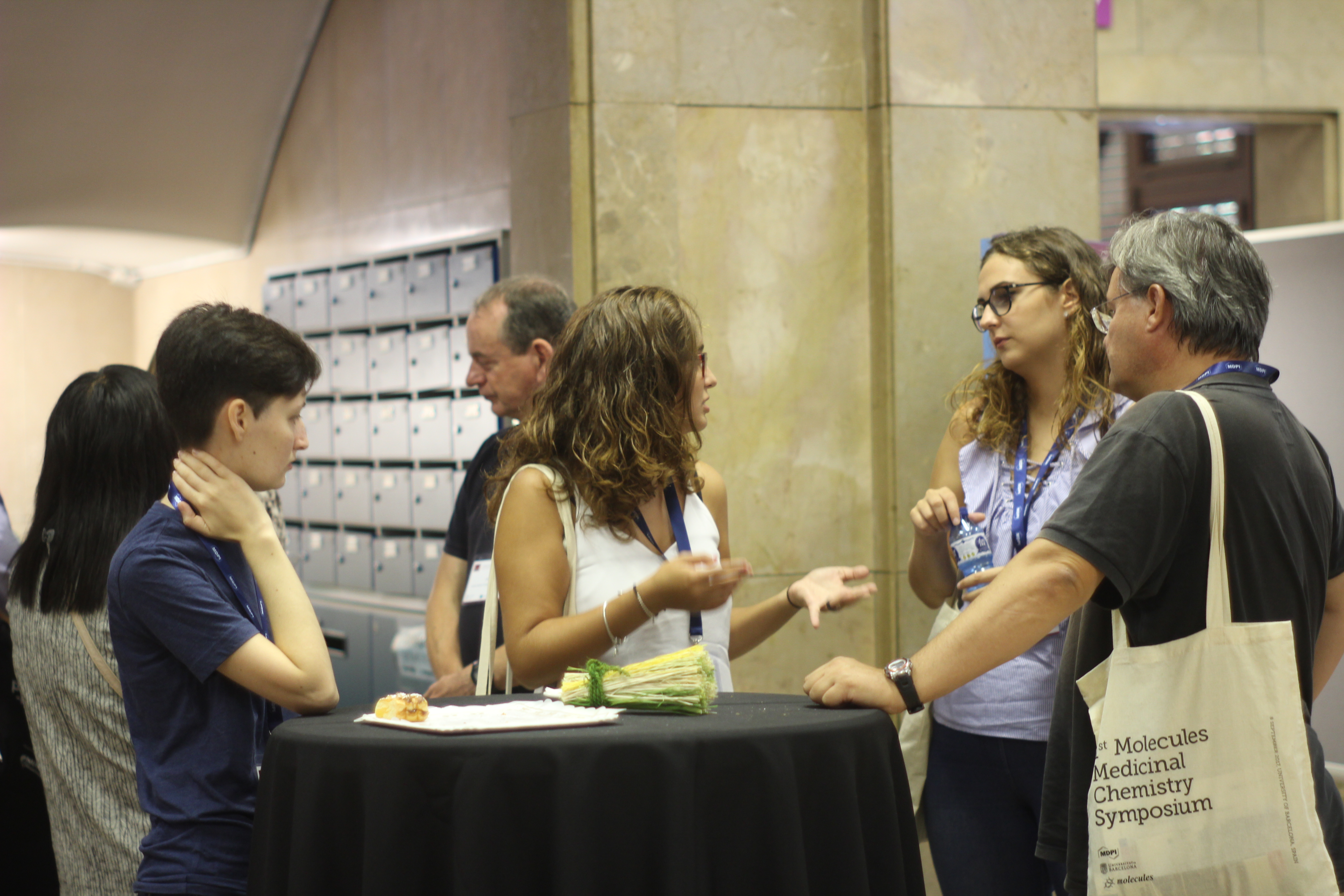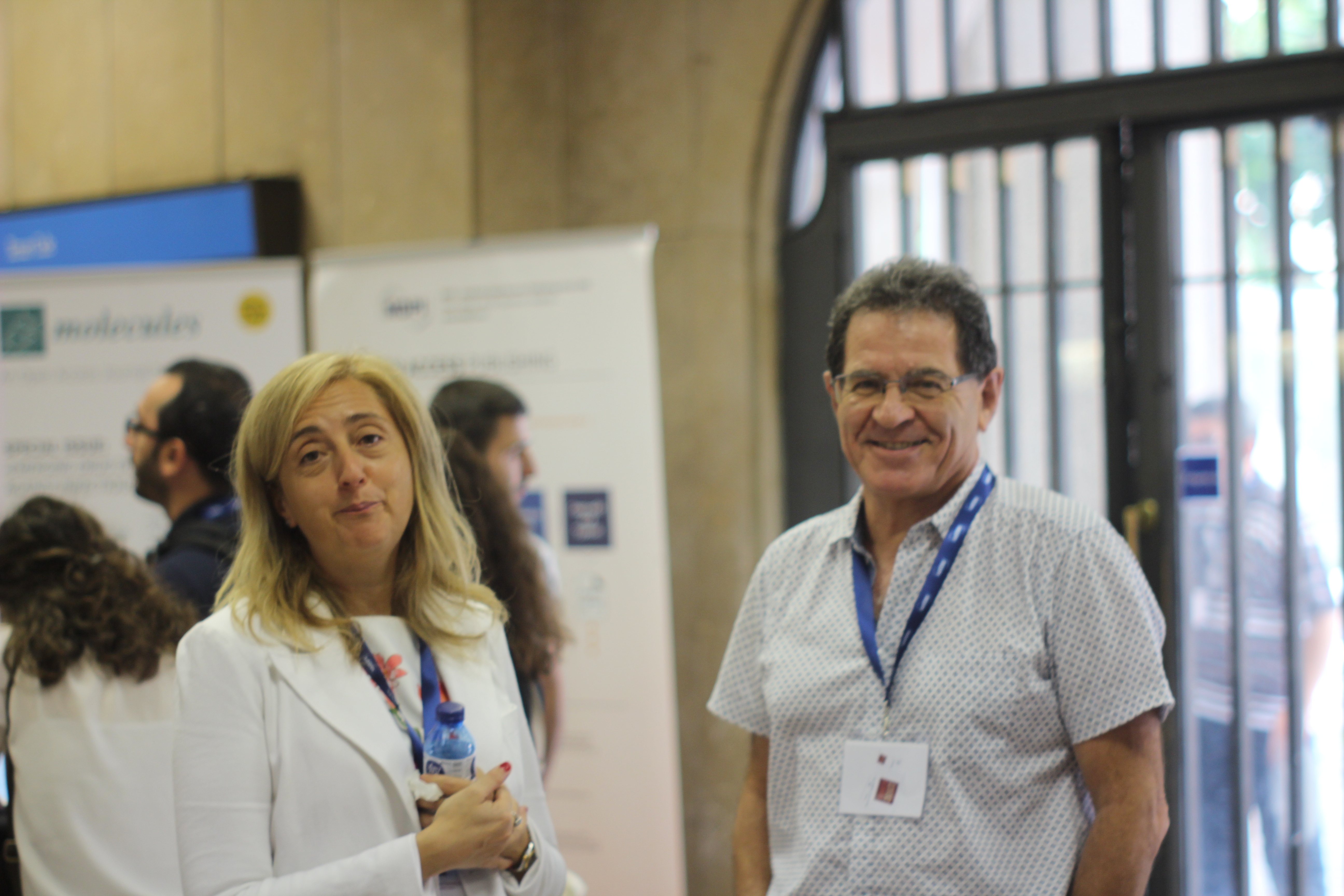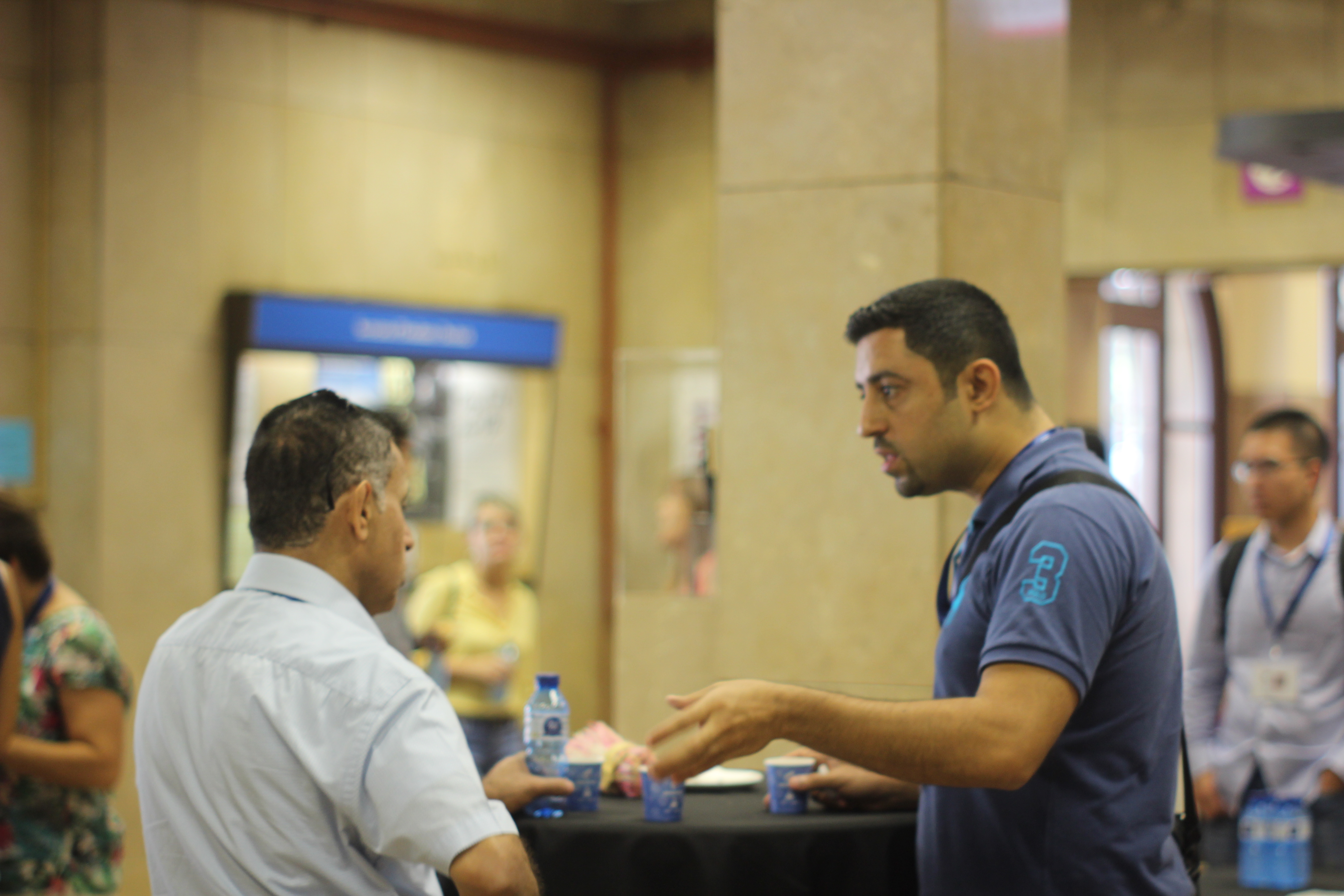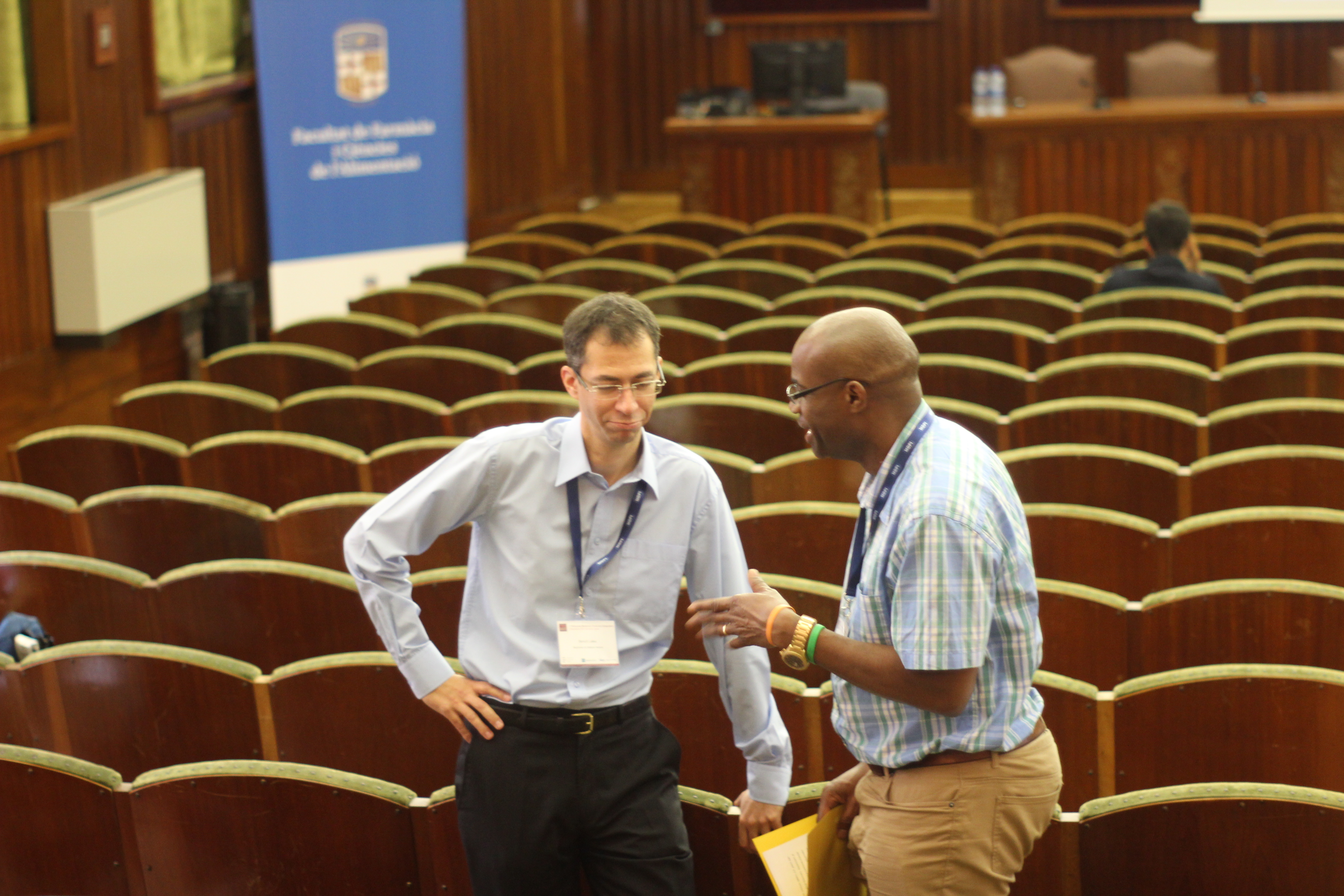 Time for discussion during the coffee break.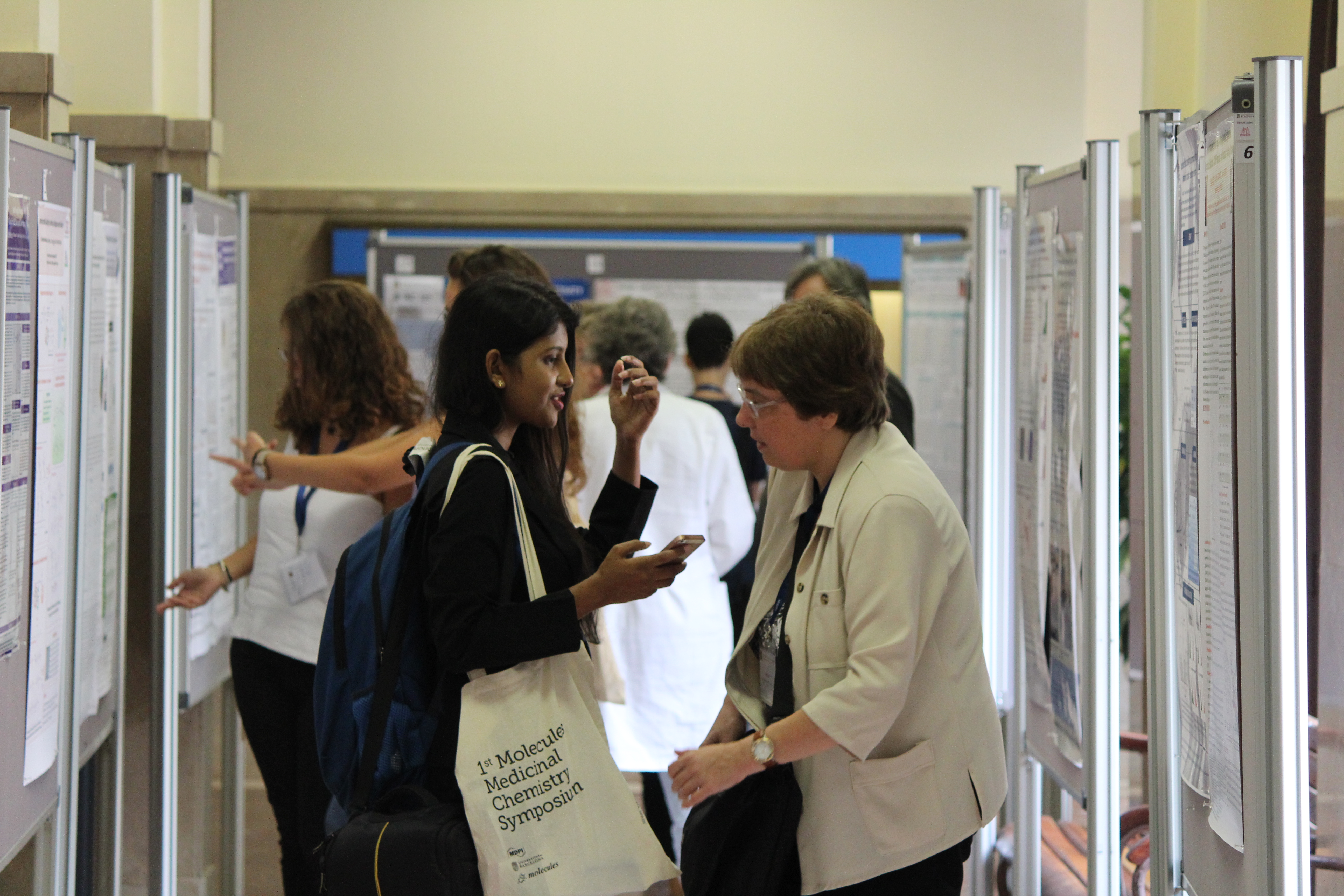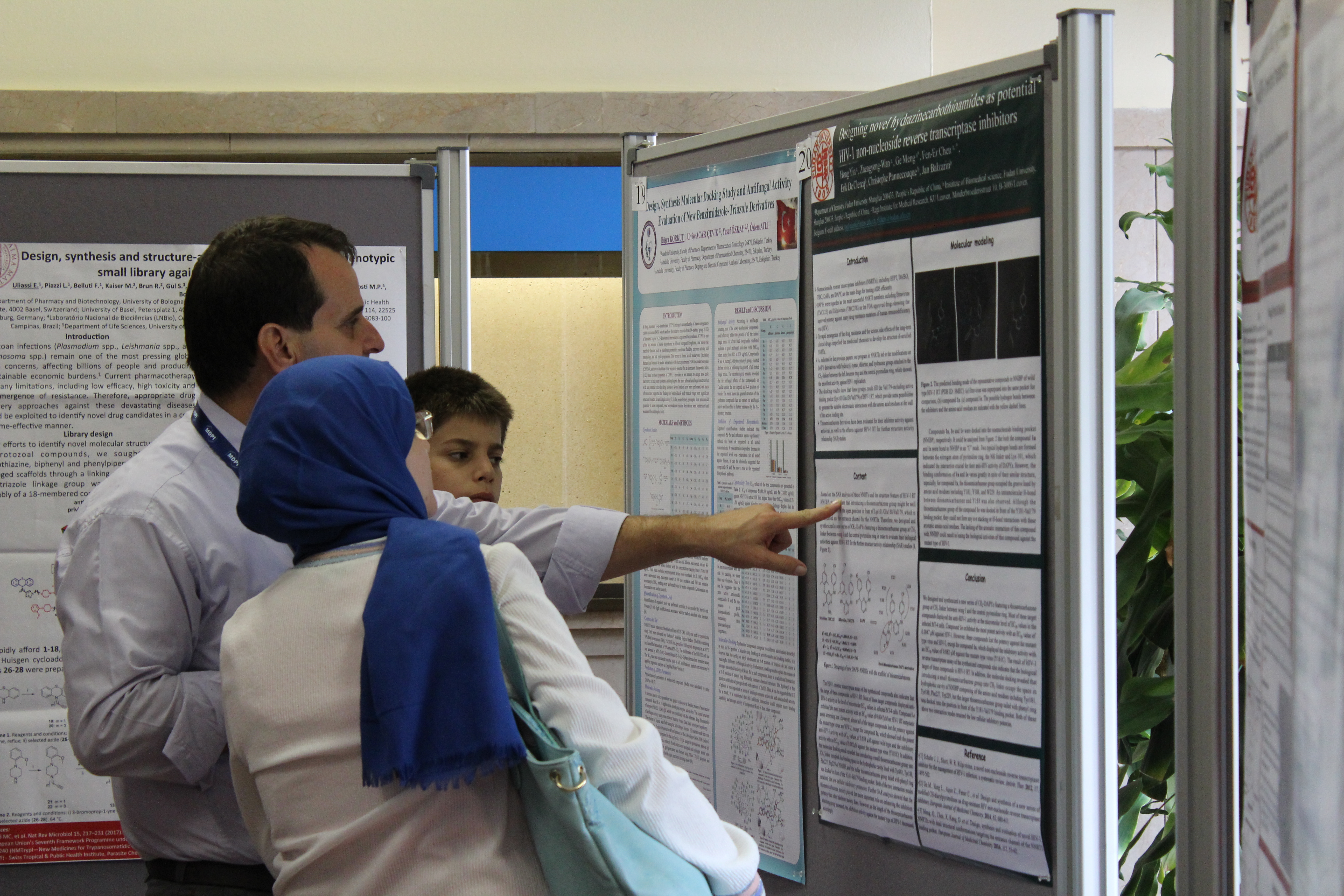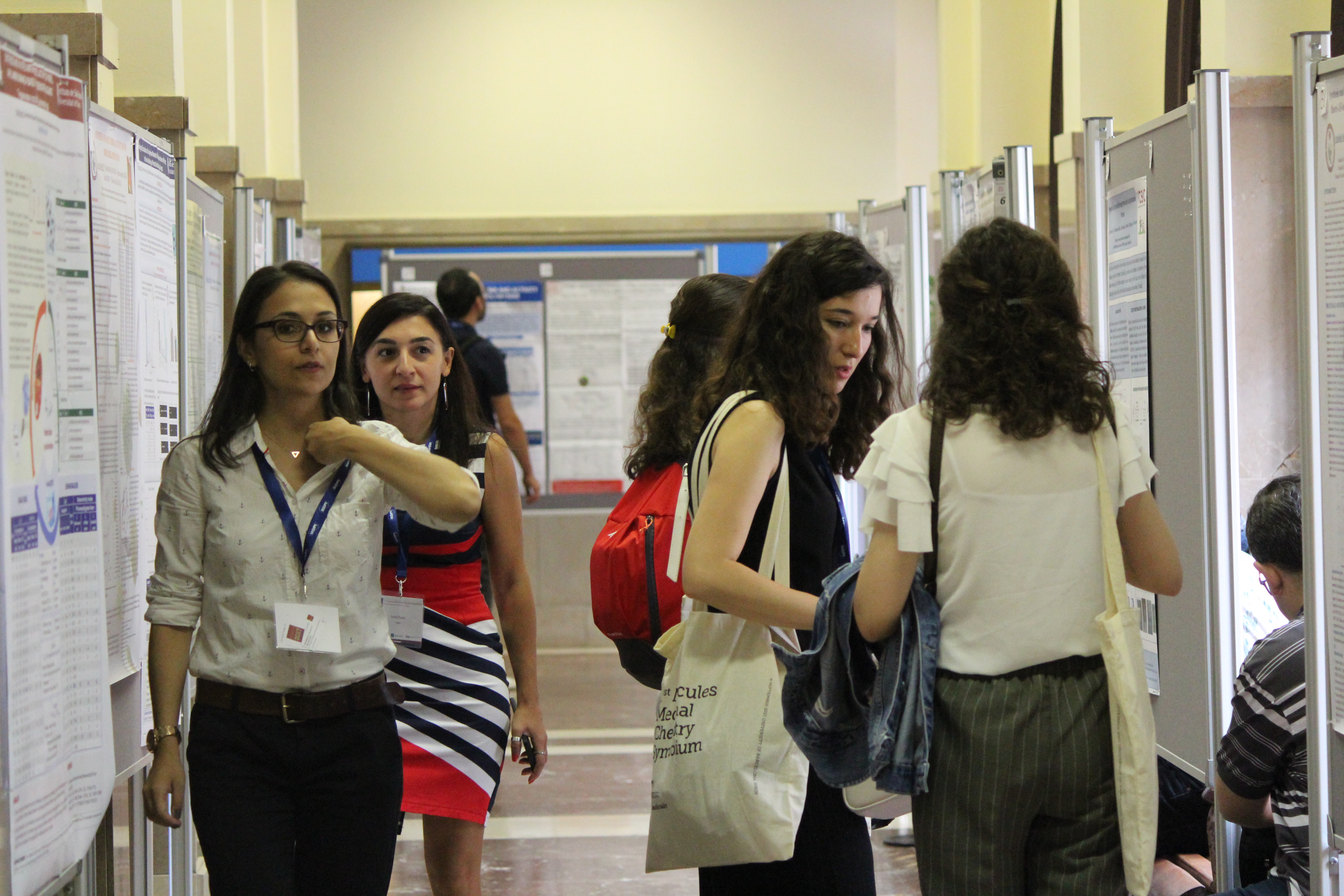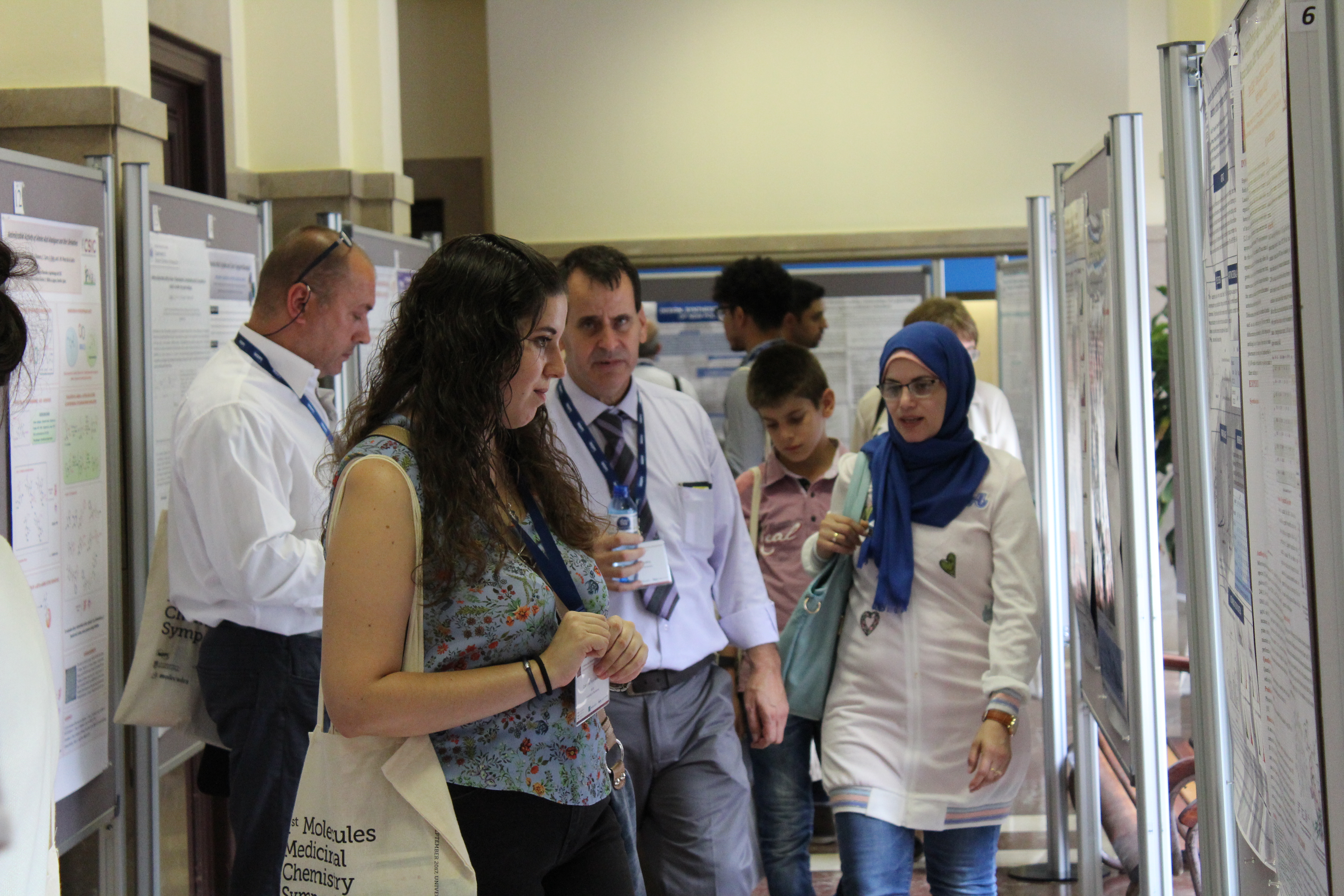 Poster Session.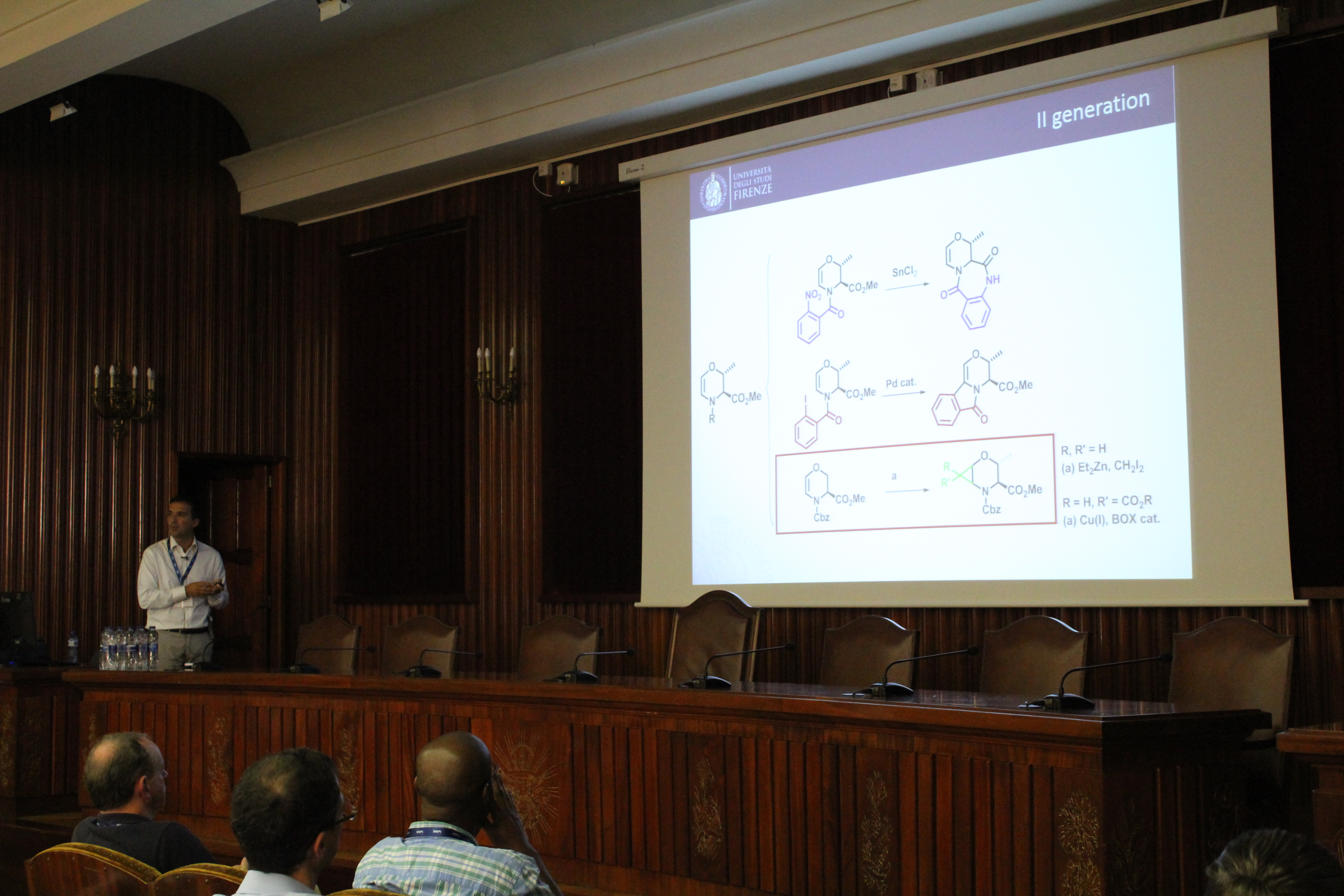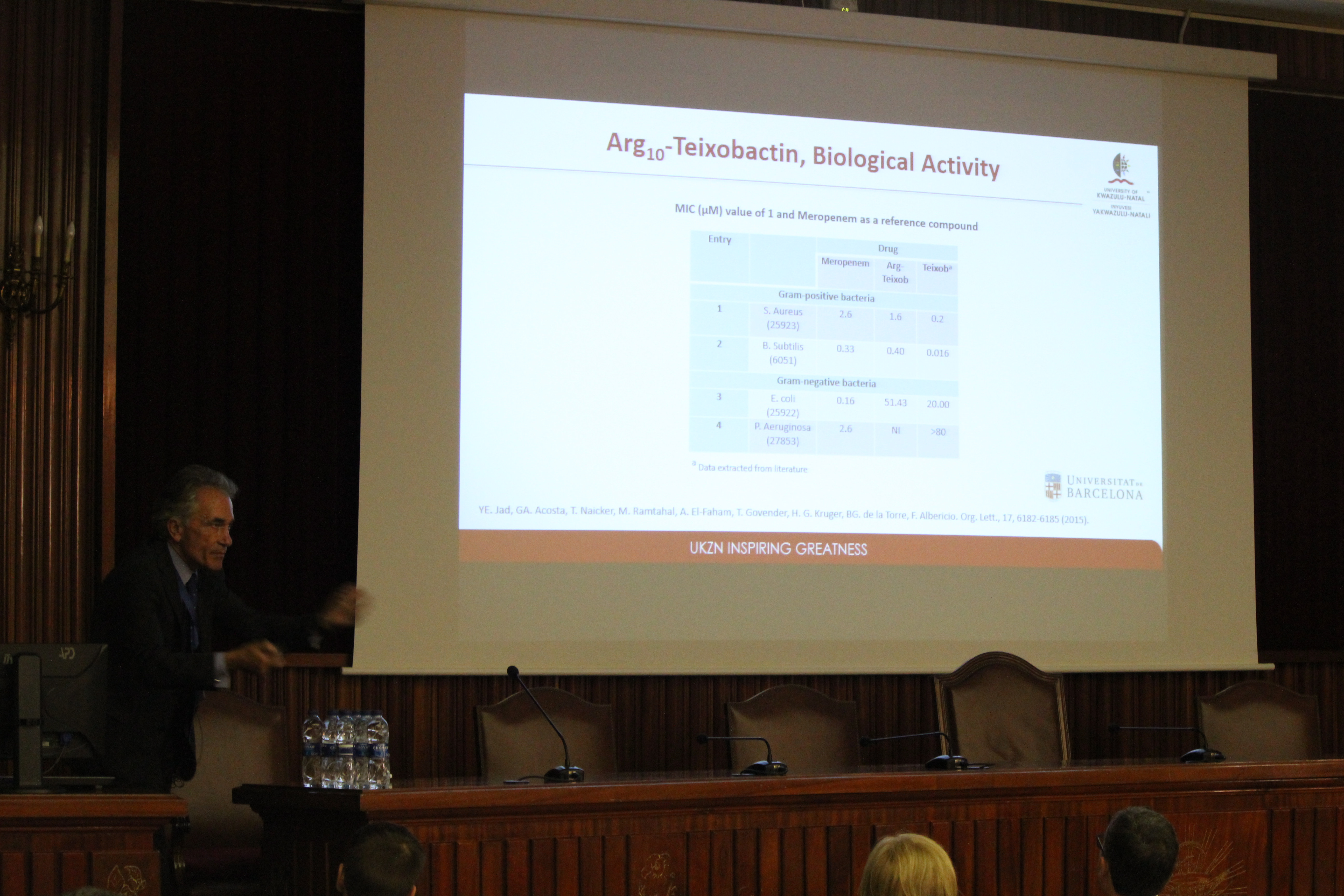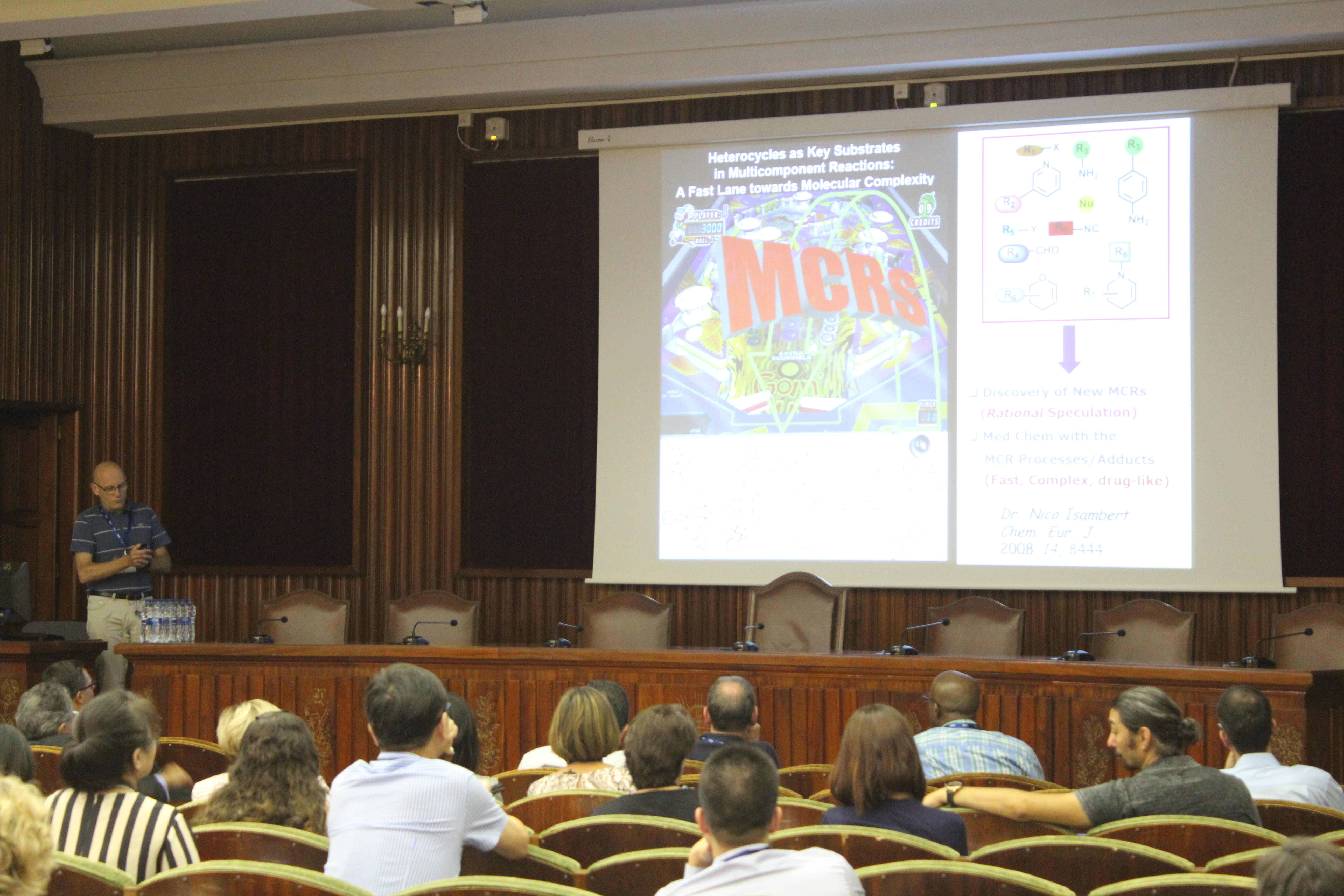 Afternoon Session.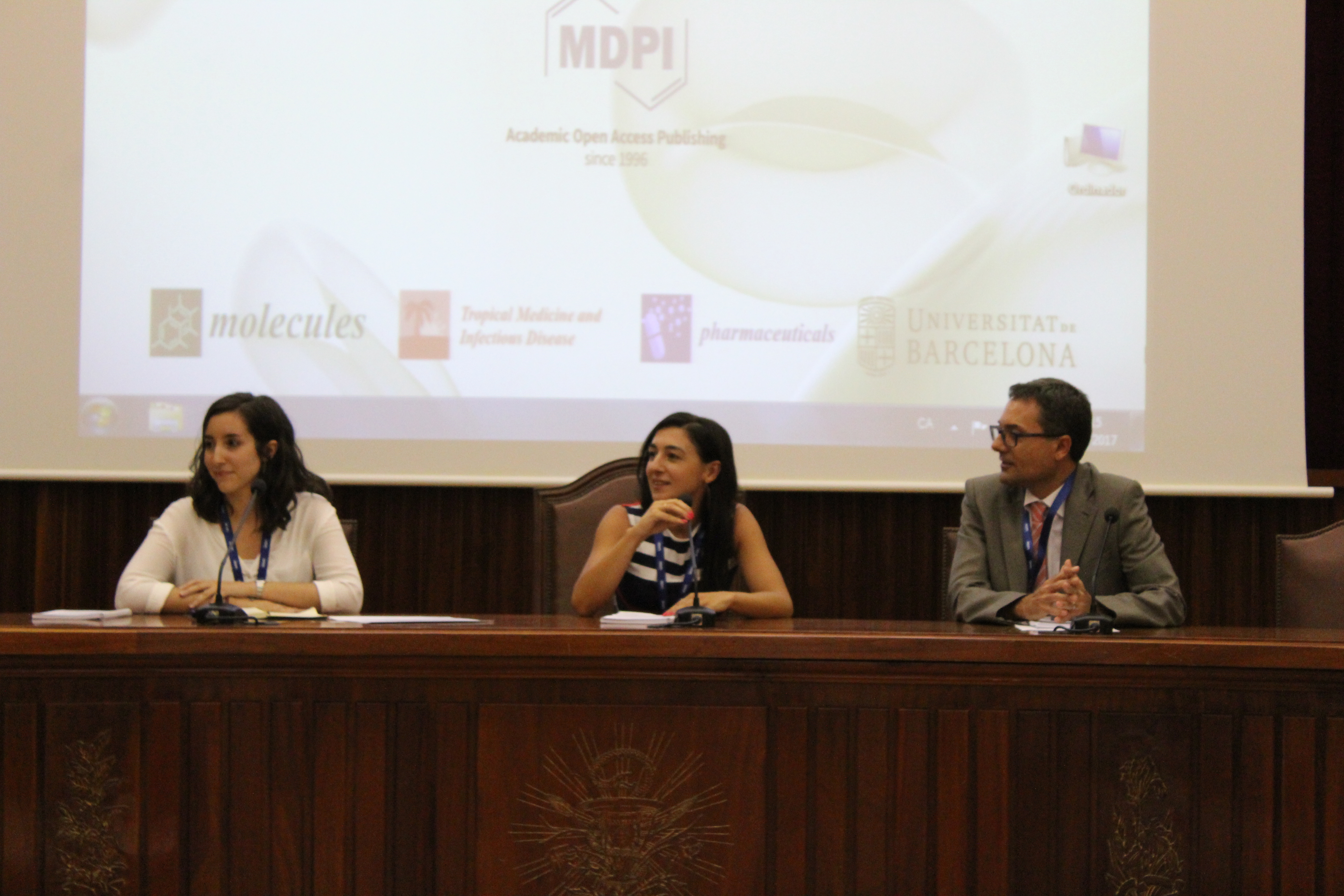 Closing Remarks and Awards Ceremony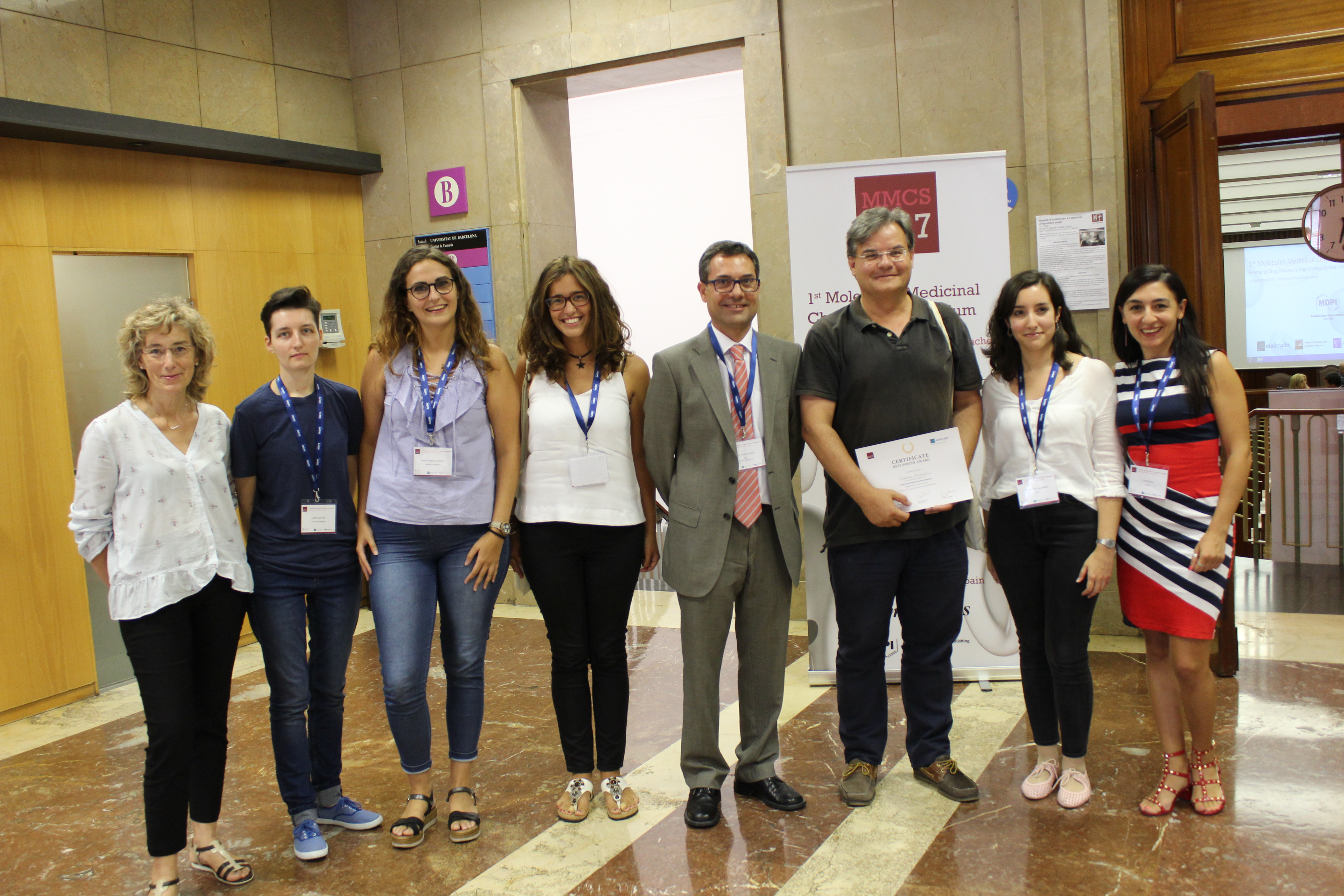 Best Poster Awardee Francesc Rabanal.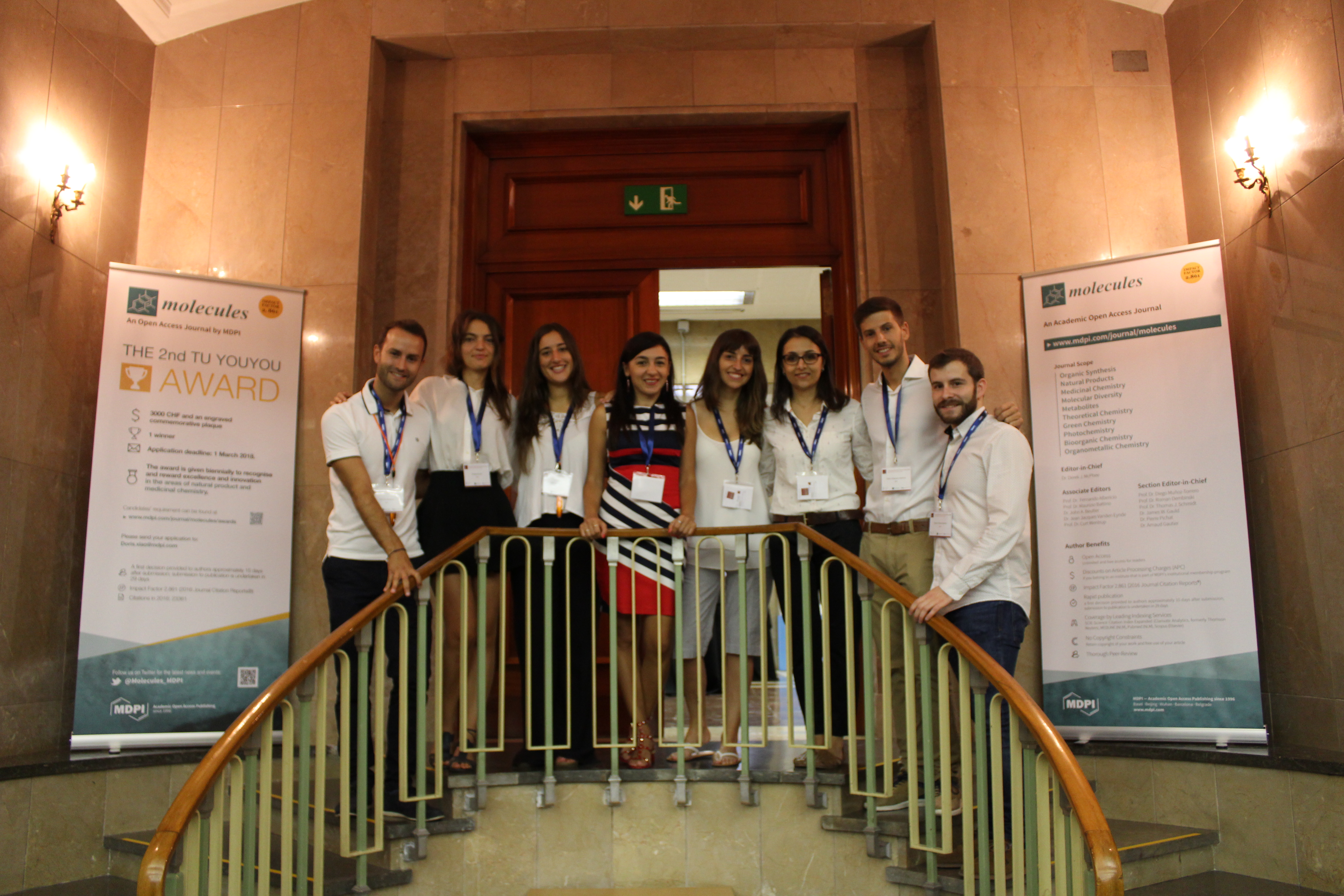 Our MDPI Barcelona Conference Team.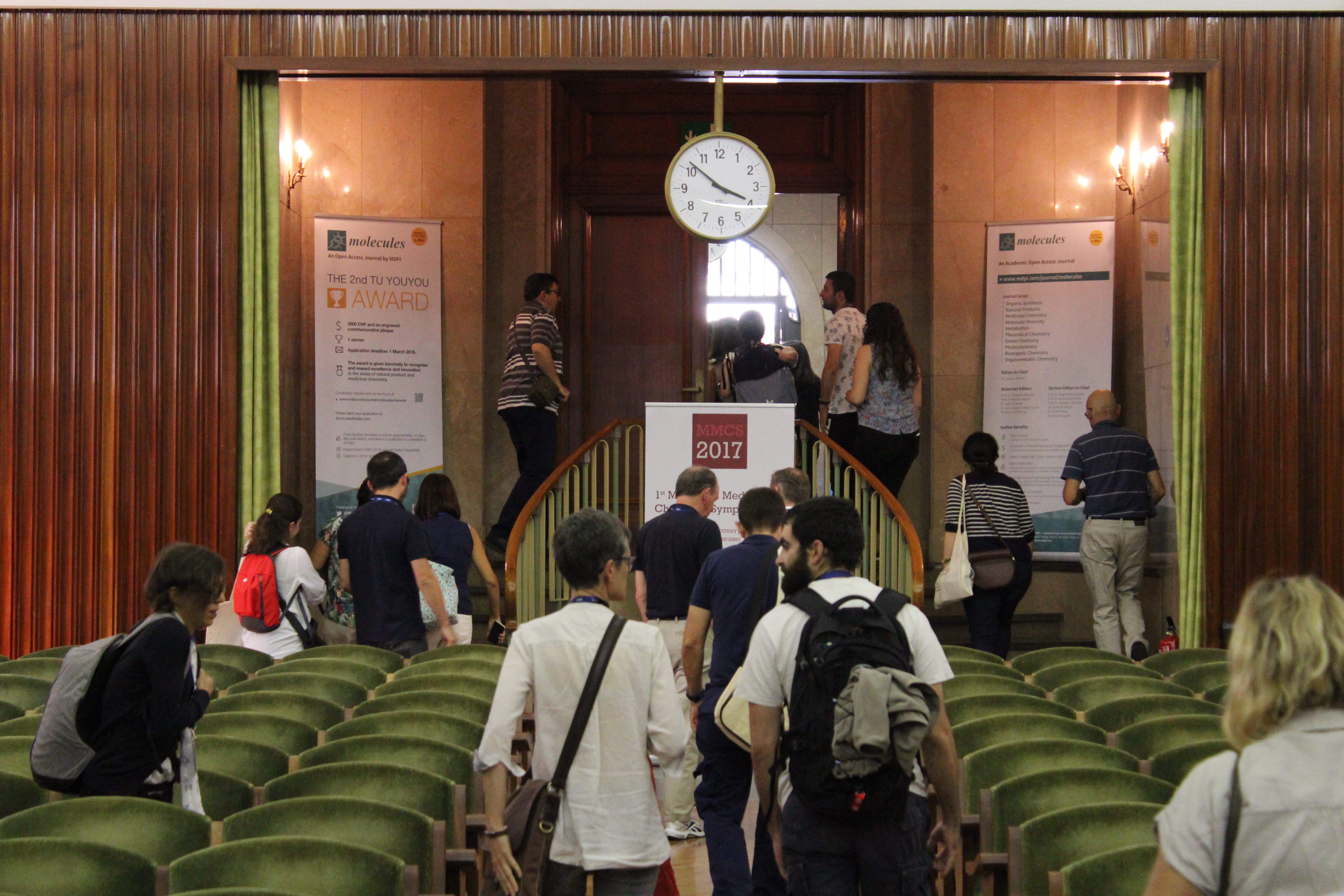 We hope to see you all in the next edition!