Home
»
MOL2NET-03
» Section 09: SIUSCI-01: San Ignacio University Sciences Workshop, SIU, Miami,USA, 2017
MOL2NET 2017, International Conference on Multidisciplinary Sciences, 3rd edition
This conference is organized by Prof. Humbert González-Díaz. Sciforum is not responsible for the content posted on this website.
09: SIUSCI-01: San Ignacio University Sciences Workshop, SIU, Miami,USA, 2017
SIUSCI-01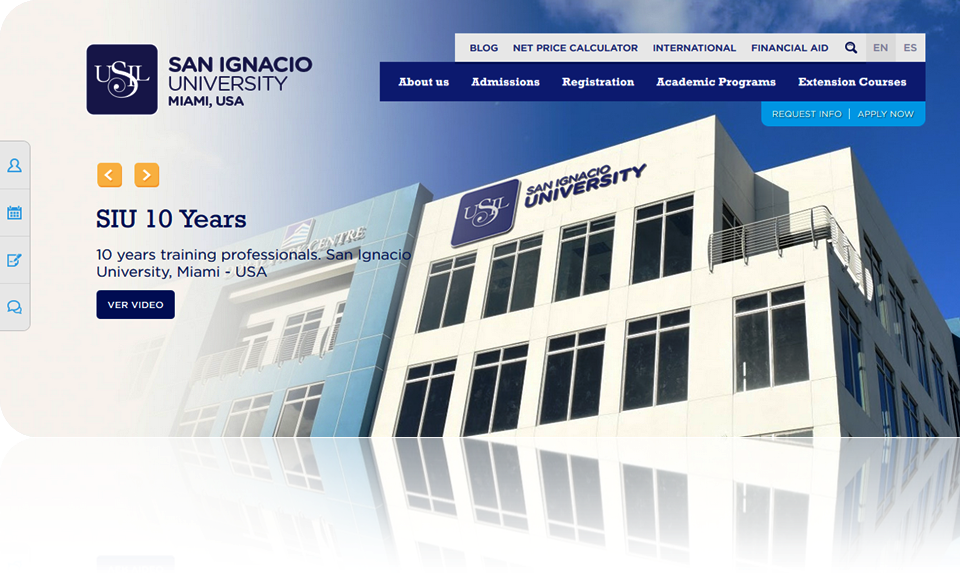 [SUBMIT HERE] (Select MOL2NET Conference, Section SIUSCI)

Dear colleagues worldwide,
We are glad to invite you to participate in the workshop SIUSCI-01. SIUSCI-01 workshop series will be held at San Ignacio University (SIU), FL, Miami, USA. San Ignacio University is an innovative educational institution dedicated to the creation of the leaders of tomorrow accredited by the Accrediting Council for Independent Colleges and Schools (ACICS). The present workshop focus on topics of multidisciplinary sciences relevant to the interests of SIU students and professors. SIUSCI-01 is also devoted to strength the collaborations and networking between SIU professors and students with other students and researchers in FL education system and worldwide.
In this sense, SIUSci-01 is a workshop associated to and hosted online by the MOL2NET Conference Series on Multidisciplinary Sciences, MDPI Sciforum, Basel Switzerland. This means that all communications are going to be published online at Sciforum platform. All presentations will be peer reviewed and a DOI number will be assigned. MOL2NET conference of Sciforum is one of the platforms internationally recognized for scientific exchange. This annual edition is full of diversity in topics, approaches, and integration of disciplines, representing one of the common paradigms of modern science, interdisciplinary teamwork, and networking. I hope you will enjoy the program and the presentations.
Publication Model and Authors Responsibility:
Before to submit your work be aware that the editorial process is the same than for a PREPRINT service. Therefore, all works receive doi number and are indexed in databases (GoogleScholar, Publons, etc.). However, the works published here are preliminary communications and not post-print journal papers. In this sense, committee and/or external reviewers check only scope and apparent scientific soundness. The works may receive also comments from registered participants (public post-publication review). The authors are encouraged to submit their works to a peer-reviewed scientific journals of MDPI or other editorials during or after finalization of the conference, as per SciForum copyright rules.
In any case, it is the responsibility of the authors, to ensure the veracity of the contents, checking similarity to other works, and carry out a proper citation of previous works. The committee is not responsible of this previous aspects in this publishing modality. In this sense, we strongly recommend the authors to use online text-similarity checking services to avoid any form of plagiarism or copyright violation. Some workshops in this conference series use specialized services to checked for possible text similarity. For instance, MODEC is using the official account of their organizing university for URKUND web server. Please, be aware that the authors may be requested to modify (re-write their texts) the communication in the case that high similarity is detected and reported to the committee. In these cases, the manuscript could temporarily withdrawn until the authors re-submit the proper version. The authors are also allowed to submit short reviews, comments, letters, or discussions of papers already published if they guarantee sufficient difference to previous public contents.
Chairperson:
Prof. Lazaro Pino, Email: lazaropino@sanignaciouniversity.edu (MOL2NET Scientific Committee)
Professor San Ignacio University (SIU), Campus Miami, FL, Miami, USA.
Associate Professor, West Coast University (WCU), Miami, FL, USA.
Adjunct Professor, Miami Dade College (MDC), Miami, FL, USA.
Scientific Committee
Prof. Maykel Cruz Monteagudo, FCT Fellow, Univ. of Porto; Consultant, Univ. of Miami, Prof. West Coast University, FL, USA.
Prof. Xiomara Cabrera, San Ignacio University (SIU), Campus Miami, FL, Miami, USA.
Prof. Tania Sureda, Miami Dade College (MDC), Miami, FL, USA.

Ph.D. Aliuska Duardo-Sanchez (Law.Lic., Ph.D. Legal Informatics)
Post-Doctoral Research Associate, Program Juan de La Cierva (JdC), Department of Public Law,
University of Basque Country (UPV/EHU), Faculty of Law, Campus Biscay, Leioa, 48940, Spain.
Advisory Chair:
Prof. González-Díaz H., IKERBASQUE Professor, Email: gonzalezdiazh@yahoo.es
(1) Department of Organic Chemistry II, University of the Basque Country UPV/EHU , 48940, Leioa, Biscay, Spain.
(2) IKERBASQUE, Basque Foundation for Science , 48011, Bilbao, Biscay, Spain.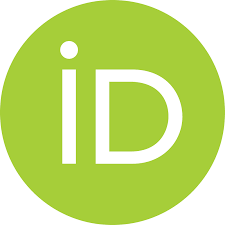 ORCID: https://orcid.org/0000-0002-9392-2797