Home
»
MOL2NET-03
» Section 04: SRI-09: The 9th Summer Research Symposium, STU-MDC, Miami, USA, 2017
MOL2NET 2017, International Conference on Multidisciplinary Sciences, 3rd edition
This conference is organized by Prof. Humbert González-Díaz. Sciforum is not responsible for the content posted on this website.
04: SRI-09: The 9th Summer Research Symposium, STU-MDC, Miami, USA, 2017
SRI09: 9th Summer Research Symposium, Miami, USA, 2017
NOTES: Before to submit your communication we strongly recommend to read to read carefully the notes to participants at the end of the welcome message and/or the notes in the following page [Notes to authors] about publication model, copyright, authors responsibilities, etc.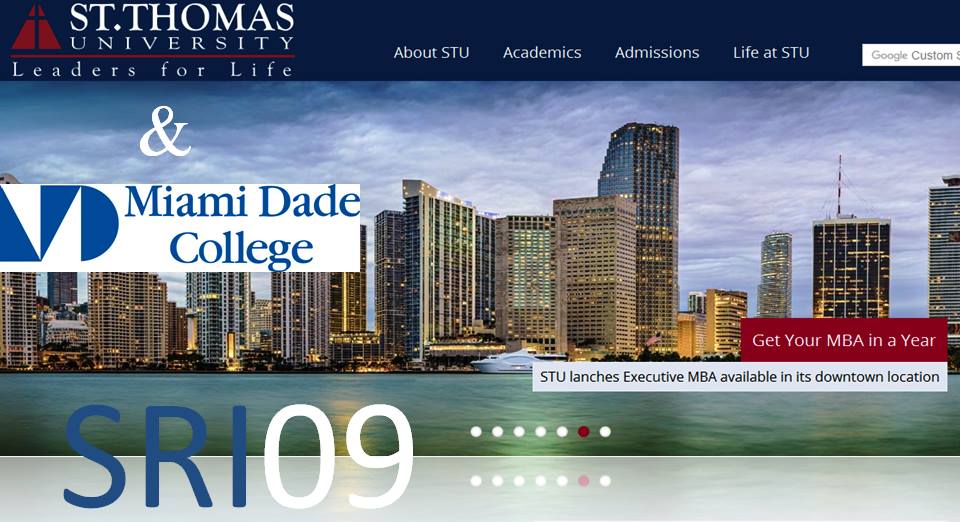 Nine years have passed since the First Annual Undergraduate Summer Research Symposium. Over this period of time, the School of Science, Technology, and Engineering Management of Saint Thomas University (STU) in partnership with Miami Dade College (MDC) and with the continuous support of the faculty and staff has provided an excellent internship program to our students and those coming from our partner's institutions. From the start the Carnival Cruise Lines Science and Technology Building focused on the hands-on research experience. This places our students in an excellent position to gain entrance into graduate, or professional Schools, or to directly enter the workforce in South Florida. Most students in other institutions do not have this research opportunity until they reach graduate school.
The faculty and staff of the School of Science are committed to providing a quality education in the sciences and offer the unique opportunity to talented undergraduate students, to experience hands-on research in ten research laboratories alongside their professors. In addition, the Summer Research Institute (SRI) has enhanced the instrumentation capacity of our institution. Such improvements have allowed deepening our research projects as well as to establish new alliances in research and development. Results from our projects already circulate in local, national and international conferences, augmenting this way the visibility of the institution and the pride that students might have for their faculty and work accomplished. The eight edition of the SRI offered a continuous lecture series "Moving into the Future" on a weekly basis. Ten speakers from University of Miami, Florida International University, and local Technological companies came to St. Thomas to share their wisdom as an in kind contribution.

This year, by the second time, the memories of the Annual Symposium will be hosted online by the MOL2NET conference series. This means that all communications are going to be published online at Sciforum platform. All presentations will be peer reviewed and a DOI number will be assigned. MOL2NET conference of Sciforum is one of the platforms internationally recognized for scientific exchange. This annual edition is full of diversity in topics, approaches, and integration of disciplines, representing one of the common paradigms of modern science, inter-disciplinarity, teamwork and networking. I hope you will enjoy the program and the presentations. Please, follow the link to see the last section of the symposium SRI-08.
Special thanks to our sponsors, Miami Dade College, STEM-TRAC grant, St. Thomas School of Science, Technology, and Engineering Management, Yager Foundation, Monet Coiffure, In Fashion Forever, and Physics & Mathematics Solutions, who provided funding for major and minor activities associated with the 2016 edition.
SRI STU Chairperson: Prof. David Quezada, Associate Professor of Physics, Email: dquesada@stu.edu
Saint Thomas University (STU), Carnival Building, Room 115, Miami, FL, USA. (MOL2NET Honor Committee)
.
.
to be completed
.
.
Advisory Chair:
Prof. González-Díaz H., IKERBASQUE Professor, Email: gonzalezdiazh@yahoo.es
(1) Department of Organic Chemistry II, University of the Basque Country UPV/EHU , 48940, Leioa, Biscay, Spain.
(2) IKERBASQUE, Basque Foundation for Science , 48011, Bilbao, Biscay, Spain.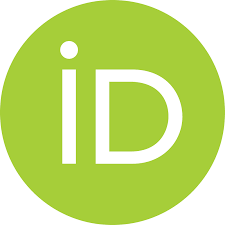 ORCID: https://orcid.org/0000-0002-9392-2797