Home
»
WSF2017
» Awardees World Sustainability Award and the first Emerging Sustainability Leader Awards
Awardees World Sustainability Award and the first Emerging Sustainability Leader Awards
The first World Sustainability Award and the first Emerging Sustainability Leader Awards were presented by Prof. Thandi Mgwebi, Director of Research at UWC, and Dr. Franck Vazquez, CEO of MDPI, during a ceremony on 27 January 2017 as part of the gala dinner of the 6th World Sustainability Forum in South Africa.

Professor Jeffrey D. Sachs and Dr. Sonia Ehrlich Sachs are the joint recipients of the 1st World Sustainability Award. The joint recipients of the first Emerging Sustainability Leader Award are Dr. Esther Ngumbi and Dr. Xiaosong Hu.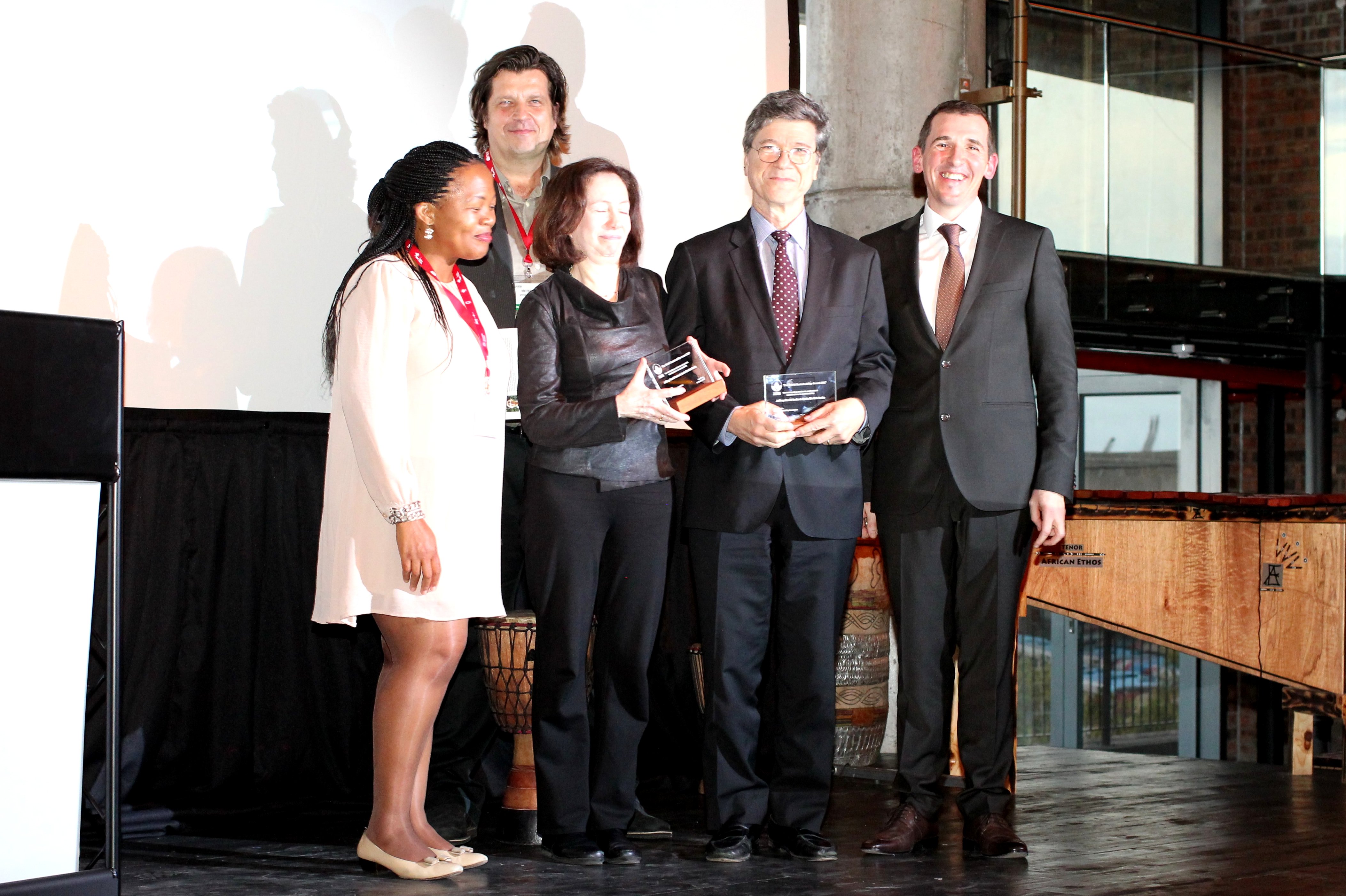 Prof Jeffrey Sachs is a world-renowned professor of economics, leader in sustainable development, senior UN advisor, bestselling author, and syndicated columnist whose monthly newspaper columns appear in more than 100 countries. He is the co-recipient of the 2015 Blue Planet Prize, the leading global prize for environmental leadership, and has twice been named among Time Magazine's 100 most influential world leaders. Professor Sachs served as the Director of the Earth Institute at Columbia University from 2002 to 2016. During that time, he led a university-wide organization of more than 850 research scientists and policy experts in support of sustainable development, championed the Masters of Development Practice (MDP) program, which is now offered at 30 universities around the world, and helped to introduce the PhD in Sustainable Development at Columbia University. He was appointed University Professor at Columbia University in 2016 and also serves as Quetelet Professor of Sustainable Development and Professor of Health Policy and Management. He was Special Advisor to United Nations Secretary-General Ban Ki-moon on the Sustainable Development Goals, and previously advised Secretary-General Ban Ki-moon and Secretary-General Kofi Annan on the Millennium Development Goals. He is a Distinguished Fellow of the International Institute of Applied Systems Analysis in Laxenburg, Austria. Prior to his arrival at Columbia University in July 2002, Professor Sachs spent over twenty years as a professor at Harvard University, where he served as the Director of the Center for International Development and the Galen L. Stone Professor of International Trade. He received his B.A., summa cum laude, from Harvard College in 1976, and his M.A. and Ph.D. from Harvard University in 1978 and 1980 respectively.

Dr Sonia Sachs is a paediatrician and public health specialist with a specialty in paediatric endocrinology. Prof Sachs practiced medicine for over 20 years, 14 of which at the Harvard University Health Services. In 2004 she joined the Earth Institute and became the health coordinator for the Millennium Villages Project, overseeing all health related interventions and research. The goal is to show that an integrated development approach is scalable and sustainable. She tirelessly contributes to the coordination and work that has made the Earth Institute a beacon of international sustainable development. She received a B.A. from Harvard University, an M.D. from the University of Maryland Medical School, and an MPH from Harvard School of Public Health.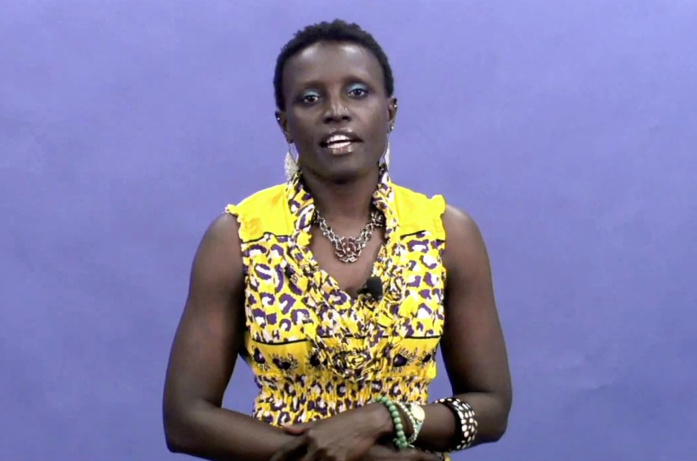 Dr Esther Ngumbi is a 2007 recipient of American Association of University Women (AAUW) International Fellowship. She has been featured in the AAUW celebrating 125 years of fellowships and grants views and on the cover of AAUW's acclaimed national research report, "Why So Few? Women in Science, Technology, Engineering, and Mathematics". Dr. Ngumbi is currently a post-doctoral researcher at the Department of Entomology and Plant Pathology at Auburn University in Alabama. She is a Food Security Fellow with New Voices, The Aspen Institute, and has also served as a Clinton Global University Initiative Mentor for Agriculture. Esther was named by One World Action as one of the 100 powerful women who change the world. She continues to be a global leader, motivational speaker and is passionate about issues related to hunger, gender, education, youth activism and sustainability.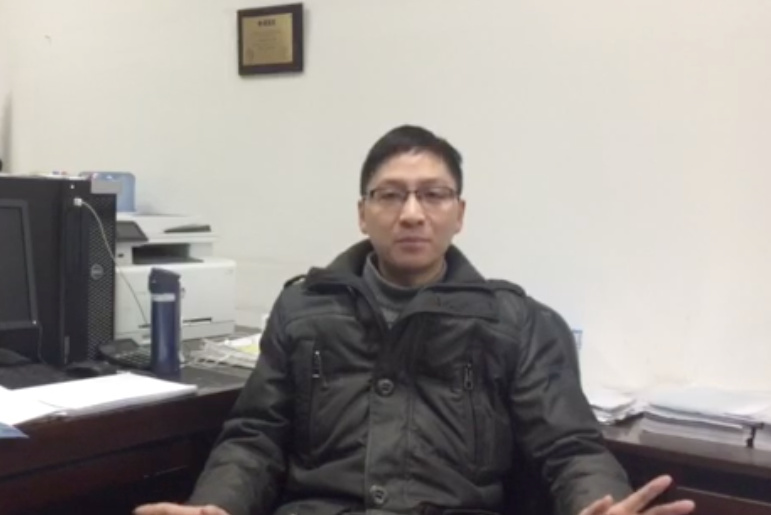 Dr Xiaosong Hu received a PhD degree in Automotive Engineering from Beijing Institute of Technology, China in 2012. He conducted scientific research and completed his dissertation at the Automotive Research Center at the University of Michigan, Ann Arbor, USA, between 2010 and 2012. He is currently a postdoctoral researcher at the Swedish Hybrid Vehicle Center and the Department of Signals and Systems at Chalmers University of Technology, Gothenburg, Sweden. His research interests include optimal control and dimensioning of electrified powertrains, modelling and management of energy storage systems. He is a recipient of the Beijing Best PhD Dissertation Award in 2013, and is a Member of IEEE.

The World Sustainability Award and the Emerging Sustainability Leader Awards are funded to encourage new initiatives and developments in sustainability with the aim of fostering the transition to sustainable practices and societies.

The monetary prize of US$ 100 000 associated with the World Sustainability Award is funded by the MDPI Sustainability Foundation. The monetary prize of US$ 10 000 associated with the Emerging Sustainability Leader Award is funded by Sustainability, an MDPI journal. It is awarded to researchers under 40 who show promise to become future leaders in the field of sustainability.

A committee of seven judges, which included members from academia and representatives from business and government, selected the recipients of the 2017 World Sustainability Award and the Emerging Sustainability Leader Award.