Home
»
WSF2017
» Conference Venue and Accommodation
Conference Venue and Accommodation
Cape Town
The 6th World Sustainability Forum will be held at the Cape Sun Hotel, Strand Street, Cape Town. We have blocked a large number of rooms at this hotel at a special rate to accommodate WSF2017 participants. Cape Town is not only the most popular international tourist destination in South Africa, but Africa as a whole. This is due to its good climate, natural setting, and well-developed infrastructure. The city has several well-known natural features that attract tourists, most notably Table Mountain, which forms a large part of the Table Mountain National Park and is the back end of the City Bowl. Reaching the top of the mountain can be achieved either by hiking up, or by taking the Table Mountain Cableway. Cape Point is recognised as the dramatic headland at the end of the Cape Peninsula.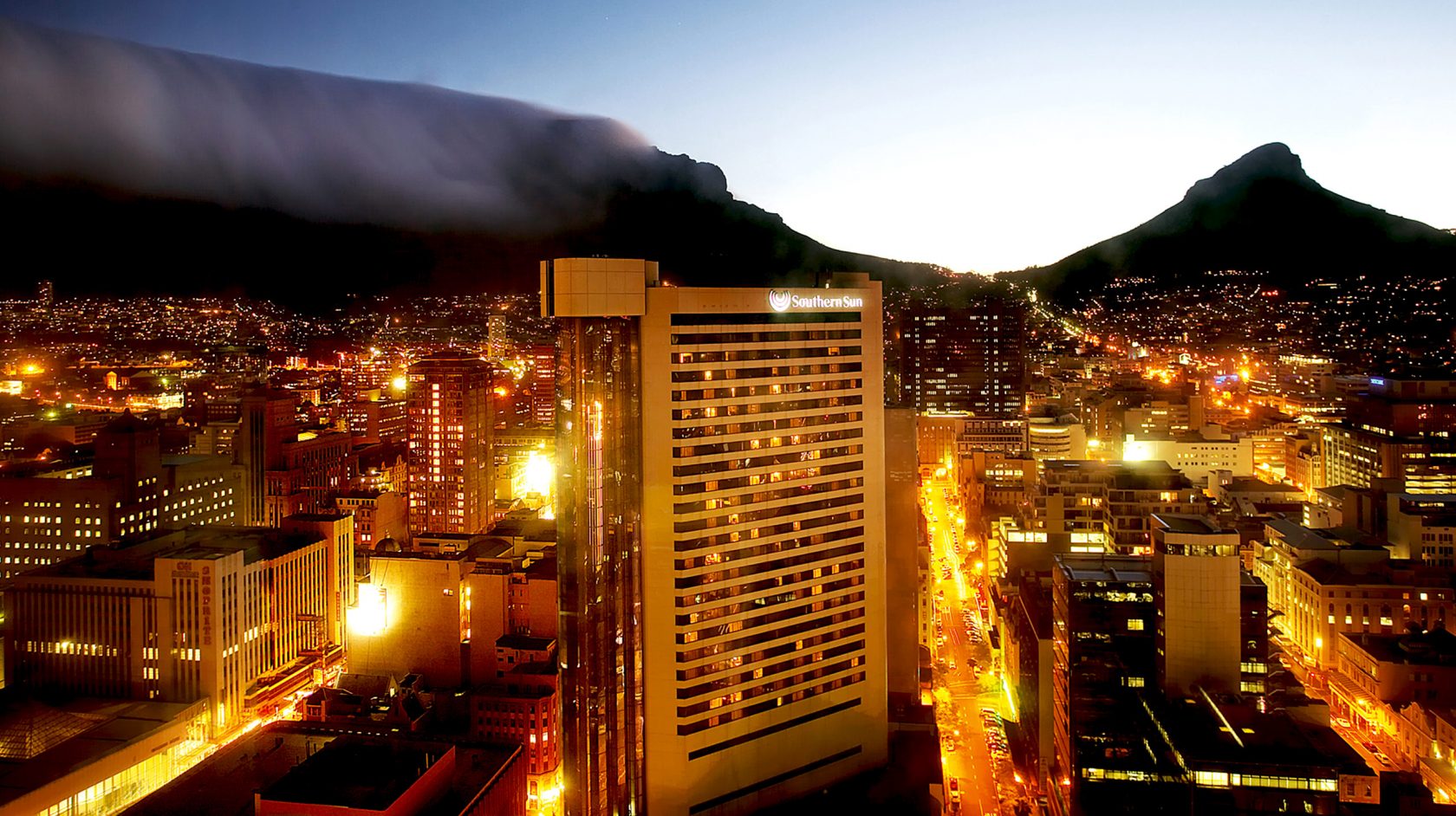 Cape Sun Conference Center
Situated in the heart of Cape Town, the Southern Sun Cape Sun hotel offers world-class hospitality, outstanding service, and breathtaking views of one of the world's most beautiful cities. Enjoy professionally serviced and efficiently organized conference facilities and hotel accommodation for WSF2017 participants. For comfort, convenience, and safety, we strongly recommend that you stay at the conference venue.
Southern Sun Cape Sun
23 Strand Street, Cape Town, City Centre, 8000
Tel : +27 21 488 5100
Fax : +27 21 488 5798
Email : Nuhaa.Bardien@tsogosun.com
Web : https://www.tsogosun.com

Rates:
Single Standard Room R 1,995.00 per night including bed & breakfast
Double Room R 2,295.00 per night including bed & breakfast

For accommodation booking: http://exbo.co.za/accommodation/wsf2017/NTg=