Home
»
BSF2016
» Conference Video
Conference Video from the 1st Basel Sustainability Forum, 14 October 2016, Kollegienhaus, University of Basel.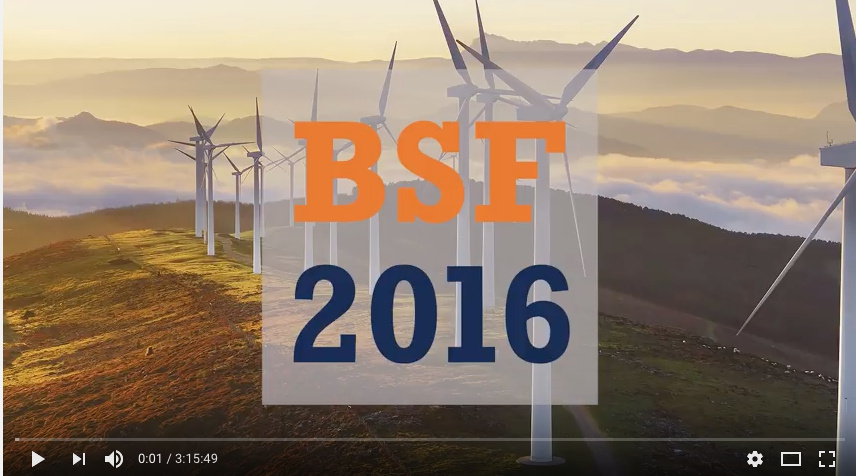 In German:
0:00:09 Das Übereinkommen von Paris. Umsetzung in der schweizerischen Klima- und Energiepolitik - Ms. Andrea Burkhardt, Head of Climate Division, Federal Office for the Environment FOEN

In English:

0:51:37 Findings from the 1st wave of the Swiss household energy demand survey - Prof. Paul Burger, Sustainable Development, University of Basel

1:31:23 Energy transitions in Europe: policy or market driven? - Prof. Frank Krysiak, Center for Business and Economics, University of Basel

2:09:35 The myth and reality of artificial photosynthesis - the dream of free energy - Prof. Ed Constable, Department of Chemistry and Vice-Rector for Research, University of Basel

2:52:24 Energy clubs in the Alsace - Mr. Alexandre Goetz, Chamber of Commerce, Alsace, France

3:12:47 Final remarks - Prof. Manfred Max Bergman, Department of Social Sciences, University of Basel
The 2nd Basel Sustainability Forum on Mobility and Tourism will be held on 15 September 2017 at the 'Alte Universität', University of Basel.

Follow us on Twitter