Home
»
ECRS
» Partners

HAPTIC R&D CONSULTING is a consulting of global technology and engineering company providing innovative solutions for customers in industrial, commercial, and residential markets. Our goal is your target in a future visionary way to create a synergy business bridge between SME's companies and R&D laboratories to merge together in revolutionary and innovation projects.
HAPTIC R&D CONSULTING stays focused both on private and public organisations, NGOs, universities, educational institutes and agencies offering various services related to European funded programmes such as Horizon 2020 helping them to access EU funds.
For more info please visit our website www.haptic.ro or contact us: info@haptic.ro

The International Conference on Geographical Information Systems Theory, Applications and Management aims at creating a meeting point of researchers and practitioners that address new challenges in geo-spatial data sensing, observation, representation, processing, visualization, sharing and managing, in all aspects concerning both information communication and technologies (ICT) as well as management information systems and knowledge-based systems. The conference welcomes original papers of either practical or theoretical nature, presenting research or applications, of specialized or interdisciplinary nature, addressing any aspect of geographic information systems and technologies.
Website: http://www.gistam.org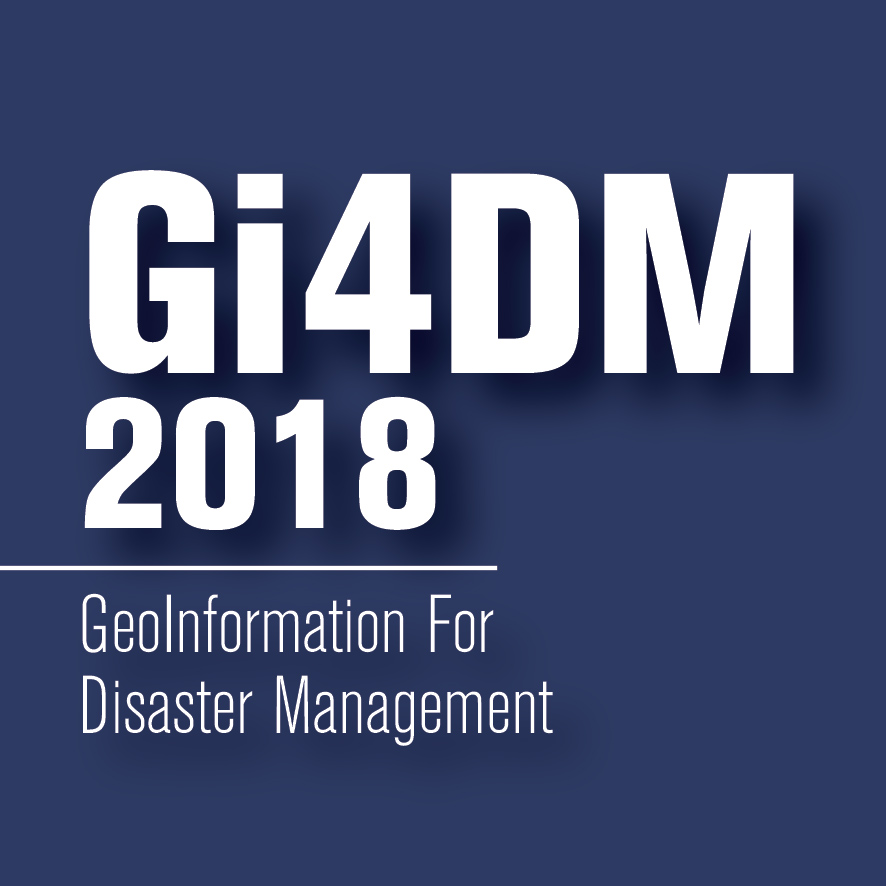 We are pleased to invite you to submit an abstract and in case of acceptance your paper to this conference. All accepted papers will be published in ISPRS Archives. The ISPRS Archives are listed in the ISI Conference Proceedings Citation Index (CPCI) of the Web of Science, SCOPUS, and the Directory of Open Access Journals (DOAJ).
Please note that your manuscript needs to follow the official ISPRS publication guidelines: http://www.isprs.org/documents/orangebook/app5.aspx
Another possibility for your papers to be presented at Gi4DM is that authors can publish their papers at the ISPRS Journal of Geo-Information which is an open access journal with an Impact Factor of 1.502 (2016).
Instructions for authors are as follows:
*************************************************
1. Please provide a cover-letter to indicate it was a contribution from Gi4DM 2018.
2. Conference papers should be expanded to the size of a research article by adding at least 50% new materials.
3. Editorial Procedures including following parts: pre-check, peer review, revision, decision and publication (rejection).
4. The publishing fees of IJGI will be 1000CHF from 1 January 2018.
*************************************************
More detailed information can be found on the journal's website:
http://www.mdpi.com/journal/ijgi
We invite all scientists, practitioners and decision makers to join the conference by sharing their experiences by presenting papers and participating to the discussions afterwards…

Data (ISSN 2306-5729) is an open access journal on data in science, with the aim of enhancing data transparency and reusability. The journal publishes in two sections: a section on the collection, treatment and analysis methods of data in science; a section publishing descriptions of scientific and scholarly datasets (one dataset per paper). There is no Article Processing Charges (APCs) for well-prepared manuscripts submitted in 2018 and a first decision is provided to authors approximately 20.5 days after submission; acceptance to publication is undertaken in 5.6 days (median values for papers published in this journal in 2017). The journal is indexed in the Emerging Sources Citation Index (ESCI) - Web of Science.

GeoConnexion International is the leading business-to-business monthly for users of spatial professionals across the globe. It covers applications of GIS, GPS and remote sensing within industry sectors, such as telecoms, emergency services, public safety, government, utilities and retailing.
Subscribe to GeoConnexion magazines: Join Now
View the magazines and Sign Up for free GeoConnexion Newsletter: GeoConnexion.com