Home
»
MOL2NET-03
» Section 11: EHUDW-01: First EHU-DELFIN Programme Workshop, Bilbao, Jul, 2017
MOL2NET 2017, International Conference on Multidisciplinary Sciences, 3rd edition
This conference is organized by Prof. Humbert González-Díaz. Sciforum is not responsible for the content posted on this website.
11: EHUDW-01: First EHU-DELFIN Programme Workshop, Bilbao, Jul, 2017
EHUDW01: First EHU-DELFIN Programme Workshop, Bilbao, Jul, 2017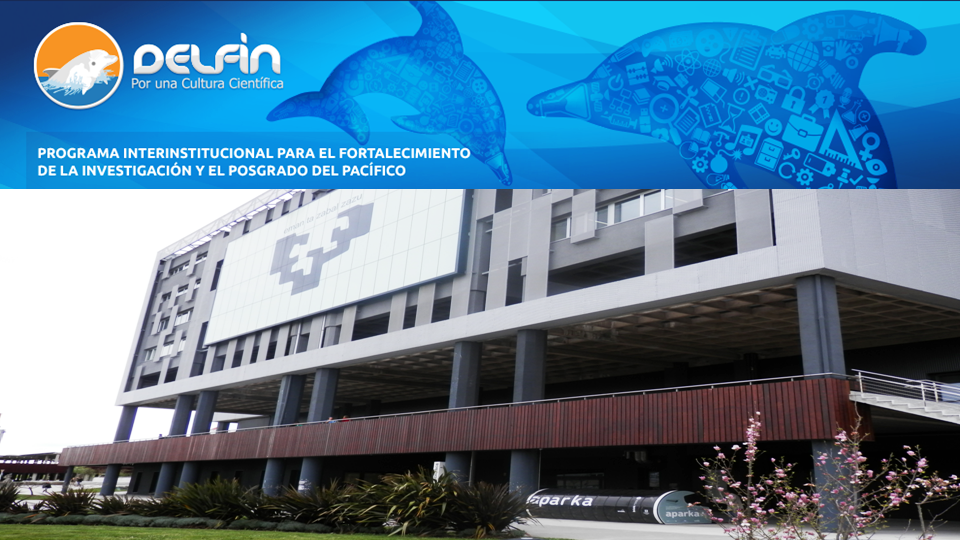 [SUBMIT AN ABSTRACT TO THIS WORKHSOP / ENVIAR UN ABSTRACT A LAS JORNADAS]
<<English>>
The UPVEHUDW01: First UPV-EHU DELFIN Program Workshop, Bilbao, Jul, 2017 is a scientific and educational workshop organized by professors of the University of the Basque Country (UPV/EHU) and IKERBASQUE, Basque Foundation for Sciences. The workshops is associated to the MOL2NET International Conference Series on Multidisciplinary Sciences, MDPI Sciforum, Basel, Switzerland.
The workshop aim is to promote the scientific, educational, and cultural interchange of professors and students of UPV/EHU with students of the international education network DELFIN, Mexico. The DELFIN program was created in 1995 with the aim of strengthening the collaborative culture between the Higher Education Institutions and Research Centers that are members of the Program, through the mobility of professors-researchers, students and the dissemination of scientific and technological products. In particular to strengthen the development of research and national graduate.

Specifically, student mobility is promoted through academic research stays, within the framework of the Summer of Scientific and Technological Research of the Pacific. This mobility program strengthens the vocation of young people for science and technology and influences their decision to join postgraduate programs at home and abroad.
<<Spanish>>
UPVEHUDW01: La primera jornada UPF-EHU DELFIN, Bilbao, Jul, 2017, es una jornada científico y educativa organizada por profesores de la Universidad del País Vasco / Euskal Herriko Unibertsitatea UPV/EHU y/o profesores de IKERBASQUE, Fundación Vasca para las Ciencias.

El objetivo del taller es promover el intercambio científico, educativo y cultural de profesores y estudiantes de la UPV / EHU con los estudiantes de la red internacional de educación DELFIN, México.
El programa DELFIN se creó en 1995 con el objetivo fortalecer la cultura de colaboración entre las Instituciones de Educación Superior y Centros de Investigación integrantes del Programa, a través de la movilidad de profesores-investigadores, estudiantes y de la divulgación de productos científicos y tecnológicos. En lo particular para fortalecer el desarrollo de la investigación y el posgrado nacional.
Específicamente, se promueve la movilidad estudiantil mediante estancias académicas de investigación, en el marco del Verano de la Investigación Científica y Tecnológica del Pacífico. Este programa de movilidad, fortalece la vocación de los jóvenes por la ciencia y la tecnología e influye en su decisión por integrarse a programas de posgrado en el país y el extranjero.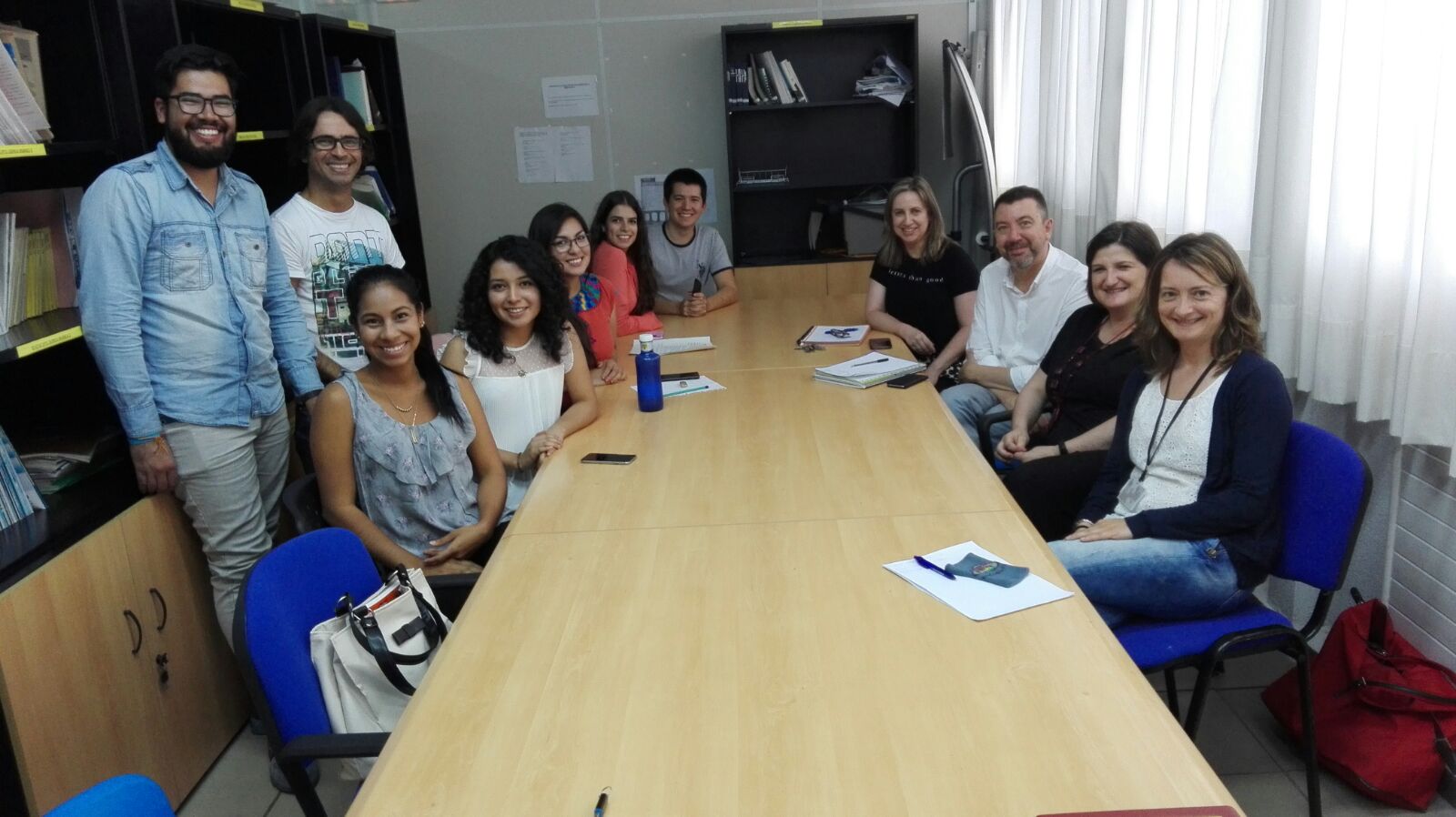 Steering Committee
Prof. Dr. Susana Serrano Gazteluurrutia, Email: suserrano.gazteluurrutia@ehu.eusDepartment of Public Law, Faculty of Law,
University of the Basque Country UPV/EHU, Campus Biscay
Prof. Dr. Guillermo Quindós, Email: oipquang@lg.ehu.esDepartment of Immunology, Microbiology, and Parasitology,
University of the Basque Country UPV/EHU, Campus Biscay
Prof. Humbert González-Díaz, IKERBASQUE Professor, (MOL2NET Chairperson), Email: humberto.gonzalezdiaz@ehu.eus
(1) Department of Organic Chemistry II, University of Basque Country (UPV/EHU), Campus Biscay, Basque Country, Spain.
(2) IKERBASQUE, Basque Foundation for Science, Bilbao, Biscay, Basque Country, Spain.
Dr. Aliuska Duardo Sánchez, Email: aliuska.duardo@ehu.eus (Online Publication Coordinator)
Research Group: Chair of Law and Human Genome, Department of Public Law
Faculty of Law, University of the Basque Country UPV/EHU, Campus Biscay
Advisory Committee (UPV/EHU)
Department of Organic Chemistry II
Sonia Arrasate Gil
Department of Immunology, Microbiology, and Parasitology
Elena Eraso Barrio
Andrea Guridi Cortaberria
Katherine Miranda Cadenas
Lucila Madariaga Torres
Cristina Marcos Arias
Estibaliz Mateo Alesanco
Rosario San Millán Gutiérrez
Elena Sevillano Peña
Department of Odontology II
José Manuel Aguirre Urizar
Eduardo Ginestal Gómez
Department of Pharmacology
Nerea Jauregizar Albonigamayor
List of presentations (3)
List of Accepted Abstracts (3)