Welcome from the Chairs
Pharmaceuticals and the Organizing Committee of ECMC-1 congratulate Qinchang Zhu and Masaaki Kai who received an award for the best presentation at ECMC-1:

Topic: Convenient Drug-Resistance Testing of HIV Mutants
Presentation: https://sciforum.net/conference/ecmc-1/paper/3148
authored by Qinchang Zhu and Masaaki Kai
Laboratory of Chemistry of Biofunctional molecules, Faculty of Pharmaceutical Sciences, Graduate School of Biomedical Sciences, Nagasaki University, Nagasaki, Japan
Website: http://www.ph.nagasaki-u.ac.jp/lab/function/index-e.html
Welcome from the Chair of the first International Electronic Conference on Medicinal Chemistry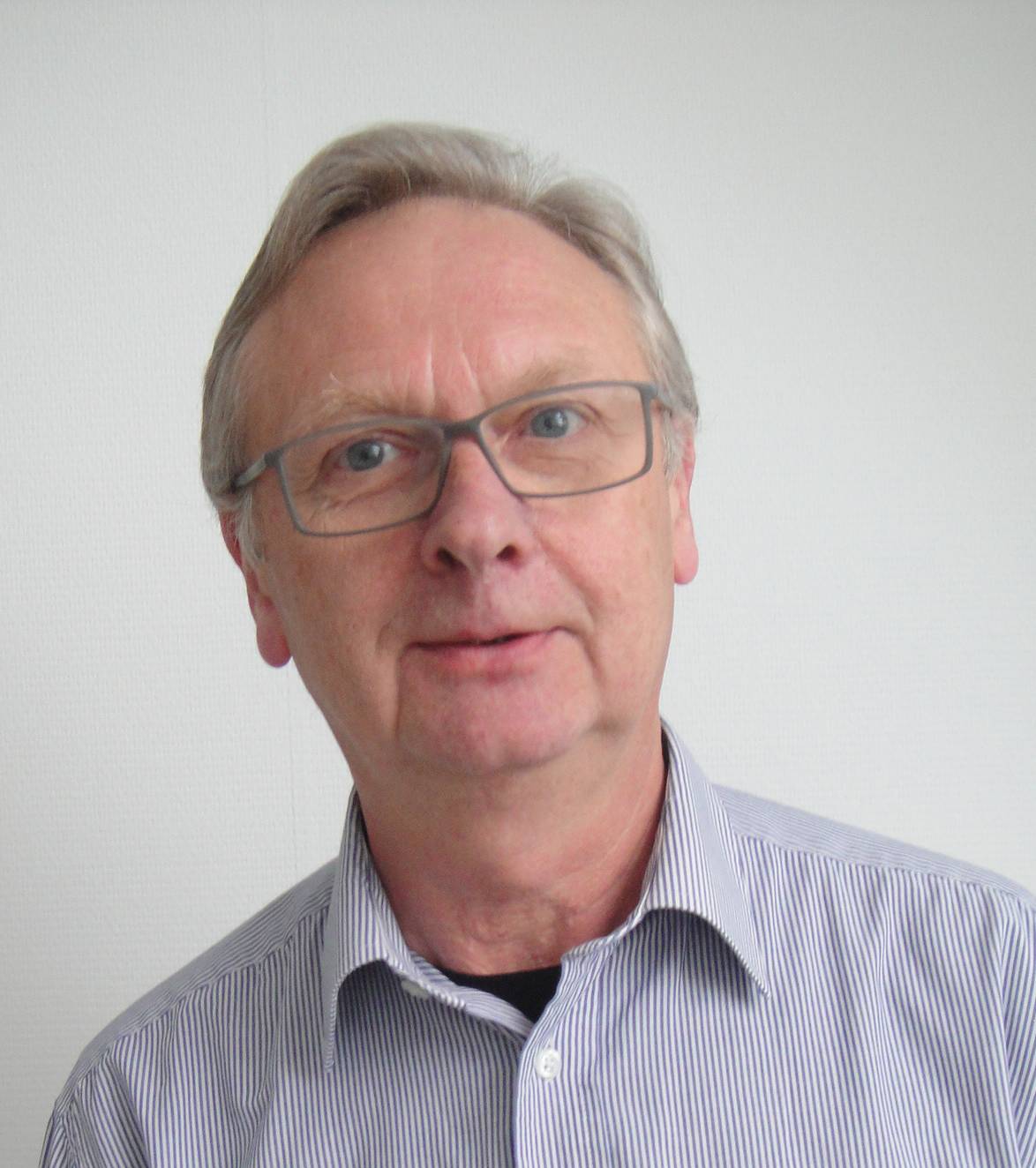 Pharmaceuticals (www.mdpi.com/journal/pharmaceuticals), a peer-reviewed scientific journal edited by MDPI AG, is proud to organize and sponsor the first International Electronic Conference on Medicinal Chemistry. Contributions dealing with any discipline promoting research in drug discovery and development will be welcome.
The Conference will be held on the internet (http://www.sciforum.net/conference/ecmc-1) on 2-27 November 2015. It will allow you to present your recent results to the scientific community and to have the opportunity to start fruitful exchanges of information with academic and industrial groups from all over the world. Participation, as an author or a visitor, is ABSOLUTELY FREE of charge (simply create an account on the home page). Proceedings will be published after the conference.
On behalf of our dynamic editorial staff and active scientific committee, we warmly invite you to join us at this first International Electronic Conference on Medicinal Chemistry and we look forward to posting your contribution.
Sincerely yours,
Dr. Jean Jacques Vanden Eynde
Chair of the 1st International Electronic Conference on Medicinal Chemistry
Editor-in-chief of Pharmaceuticals
Former Head of the Department of Organic Chemistry,
University of Mons-UMONS,
Belgium
www.cilbiotech.be/jj
Jean Jacques Vanden Eynde obtained his Ph. D. degree in the field of organic synthesis in 1978 from the University of Mons (Belgium) and he has always been working, mostly as a bench chemist, in the area of organic (heterocyclic) and medicinal chemistry. Particularly interested in the development of modern technologies, he is familiar with microwave-assisted chemistry, combinatorial chemistry, as well as green chemistry.
From 1987 to 1988 he joined the laboratory of the late Alan R. Katritzky (University of Florida, Gainesville, FL, USA) with the support of a NATO grant and he had the opportunity to work in the field of medicinal chemistry as a research scientist in New Orleans (LA, USA) from 2001 to 2004.
Author or co-author of more than one hundred research articles, reviews, and chapters of books, he has been designated as a co-inventor in several European and world patents.
Formerly head of the Department of Organic Chemistry at the University of Mons (Belgium), he is now acting as a Guest Editor and Associate Editor for Molecules and an active Editor-in-Chief for Pharmaceuticals.
Call for Papers
The members of the scientific committee are pleased to announce the Call for Papers for the 1st International Electronic Conference on Medicinal Chemistry and to invite each researcher working in that exciting field to share their recent results with their colleagues.

The Conference will cover a wide range of aspects involved in drug discovery and development. A non exhaustive list of topics that will be considered comprises:
ADMET
Animal experimentation
Assay development
Biomarkers
Biomolecules
Biosensors
Biotechnology
Chemical synthesis
Clinical studies
Combinatorial chemistry
Drug delivery (including bioconjuguates and prodrugs)
High throughput screening
Hit identification
Imaging techniques
In silico experiments
In vitro studies
Lead optimization
Omics
Pharmaceutical analysis
Scale-up
Structure-activity relationships
Target selection
The 1st International Electronic Conference on Medicinal Chemistry is absolutely free of charge for contributors and visitors. All accepted submissions will be displayed on the internet, at http://www.sciforum.net/conference/ecmc-1 , from 2 to 27 November 2015. Researchers are invited to present their work (in English) using the template provided by the Conference (see Instructions for Authors). Contributions can be submitted on line at http://www.sciforum.net/login from now until 30 September 2015.

After the Conference, proceedings will be edited, free of charge thanks to the sponsoring of the journal Pharmaceuticals. Authors of the most outstanding contributions, as selected by the Scientific Committee, will be invited to publish their work as a research article, free of charge, in a special issue of the journal Pharmaceuticals.

The scientific committee looks forward to receiving contributions in response to this call and will be glad to provide any further information to interested parties.

Questions may be addressed to the chairman via e-mail at

[email protected]

or Pharmaceutical Editorial Office at

[email protected]

.

We thank you in advance for your participation at this Conference and your contribution to its success.
Conference Chairs
Changzhen Fu
MDPI

Jean Jacques Vanden Eynde
[Not defined]

Lucy Lu
MDPI AG

Instructions for Authors
Instructions for Authors
Submissions should be done by the authors
online
by registering with
www.sciforum.net
, and using the "
Start New Submission
" function once logged into system.
Researchers interested in attending the conference must submit, on this website and
not later than 10 October 2015
, an abstract of the work they intend to present.
After the abstract is accepted by the Scientific Committee (1-5 days after receipt of the abstract), the authors will be invited to prepare a full description of their work preferably under the form of a PowerPoint presentation, and to upload it
before 25 October 2015
to ensure final check.
The presentations will be accessible on
http://www.sciforum.net/conference/ecmc-1
during the time of the conference.
Authors are encouraged to prepare a presentation using the template provided by the Conference. Slides will be displayed directly in the website using Sciforum.net's proprietary slides viewer. They can be prepared in exactly the same way as for any traditional conference where research results can be presented. Slides should be converted to the PDF format before submission so that our process can easily and automatically convert them for online displaying.
Electronic Conference on Medicinal Chemistry PPT template file


The following organization is recommended for your presentation:
Length of the presentation: no more than 30 slides
Slide 1 (strictly one slide): Title, Authors' names, Affiliation(s), email address of the corresponding Author, and, not mandatory, logos of the laboratory and/or institution;
Slide 2 (strictly one slide): Graphical Abstract, repeat the title of the presentation but avoid other text as far as possible;
Slide 3 (strictly one slide): Abstract (max 200 words) and 3-5 keywords separated by semicolons;
Slide 4 and following slides: should contain (in the given sequence) Introduction, Results and Discussion; Conclusions.
Last slide: Acknowledgments and, not mandatory, logos of sponsors of the work.
Other formats (word document or poster) can also be considered.
Copyright
MDPI AG, the publisher of the Sciforum.net platform, is an open access publisher. We believe that authors should retain the copyright to their research works. Hence, by submitting a contribution to this conference, the authors retain the copyright of their contribution, but they grant MDPI AG the non-exclusive right to publish this contribution online on the Sciforum.net platform. This means the authors can easily submit their contribution to any scientific journal at a later stage and transfer the copyright to its publisher (if required by that publisher).
List of accepted submissions (56)
Title
Authors
Poster
Consideration of the stereochemical features of compounds in QSAR models. 2D+0.X molecular descriptors.
Adlen Mouats Victor Kuz'min Anatoliy Artemenko
Show Abstract


Introduction: In chemoinformatics, stereochemical attributes are commonly taken into account only by direct description of spatial structures via 3D-QSAR approaches. Usually these models are applied for one fixed conformer of each molecule. That can be undesirable if we don't know the spatial structure of the molecule interacting with a biological target. In this study we show how to solve this problem in terms of simplex representation of the molecular structure (SiRMS).

Methods: In the SiRMS approach, every molecule is represented as a system of different simplexes (tetratomic fragments with fixed composition and structure). The advantages of that approach are the absence of "molecular alignment" problems, consideration of different physical-chemical properties of atoms (e.g. charge, lipophilicity, etc.), the high adequacy and good interpretability of obtained models and clear ways for further molecular design. In this study, all molecular fragments which don't determine stereochemistry of a molecule are described in terms of 2D molecular representation (structural formula). Structural elements which determine molecular stereoisomerism are described by respective 3D chiral conformation-independent simplexes It should be noted that chiral simplexes allow us to describe the molecular system of any stereochemical complexity. In the proposal (2.0+0.X)D - QSAR approach parameter (0.X) is determined by the ratio of 2D achiral and 3D chiral simplexes included in the appropriate QSAR model.

Results:To evaluate applicability of this approach, we had to solve some QSAR tasks with sets of compounds containing chirality. This approach allowed us to get valid QSAR models for data sets consisting of only compounds with one or more centers of chirality, of chiral and achiral compounds and of compounds with central and axial chirality as well. Use of simplex descriptors also allowed us to get structural and functional interpretation for those models. There was no situation where consensus QSAR model did not include some chiral descriptors, so, all of the studied properties are chirality-dependent.

Conclusion: Quality of those models is an evidence that application of Simplex Representation of the Molecular Structure with described modification considering chirality is relatively simple and universal approach for obtaining adequate QSAR-models of chirality-dependent properties.

Chemical and Biological Characterizations of an Effective Bimodal Probe to Target Apoptosis
Mario Dentamaro Sophie Laurent
Show Abstract


Introduction

AGuIX® nanoparticles are small platforms of polysiloxane recently developed for various applications of medical imaging. These nanoparticles contain on their surface several amine functions used for the fixation of DOTA ligands. Approximately 70 percents of these ligands are complexed with Gd3+ ions [1]. These paramagnetic platforms have a diameter less than 5 nm and a low transmetalation [2]. Different studies have been achieved in the biomedical domain, showing that they allow to combine multimodal and theranostic properties. A passive tumoral targeting has already been observed by EPR effect (Enhanced Permeation Effect). Otherwise, their small size allows a quick elimination by the kidney [3]. Previous phage display studies showed that TLVSSL peptide has a high affinity for phosphatidylserine, a phospholipid overexpressed on the membrane of apoptotic cells. Apoptosis is a natural process of cell death [4]. The targeting of apoptotic cells is interesting to follow the efficiency of an antitumoral therapy and for diagnosis of diseases related to this process. In this work, AGuIX nanoparticles have thus been grafted with this peptide and characterized.

Methods

The TLVSSL peptide has been grafted on nanoparticles AGuIX® by activation with EDC of carboxylic functions available on nanoparticle surface. Furthermore, previous addition of an optical dye allows their applications in optical imaging. Different techniques such as PCS, fluorescence spectroscopy, HPLC and proton relaxometry were used to characterize this platform.

Results

Relaxometric studies by NMRD profiles confirm the increase of the rotational correlation time after linking of the peptide and allow to study the time stability of the platform. The biological efficiency of this novel bimodal agent to target apoptotic cells was evaluated by fluorescence microscopy on lymphablastic human T cell line. In vitro cell apoptosis was chemically induced by incubation with campthothecin. Biological experiments has been checked by fluorescence microscopy and flow cytometry on incubated cells with labelled and grafted-AGuIX nanoparticles. RITC fluorescence intensity detection allowed to confirm the probe efficiency to target apoptosis.

Conclusion

These characterizations and biological tests confirm the binding of the peptide and the efficient targeting of apoptotic cells. Further in vivo tests will be achieved to confirm the efficiency of grafted-nanoparticles on apoptotic mouse model.

References

[1] F. Lux et Al., Angew. Chem. Int. Ed. 2011, 50, 1-6.

[2] A. Mignot et Al., Chem. Eur. J., 2013, 19, 6122-6136.

[3] G. Le Duc et Al., ACS Nano, 2011, 5, 9566-9574.

[4] C. Laumonier, thesis, 2005, Université de Mons-Hainaut, « Imagerie moléculaire : recherche de vecteurs peptidiques spécifiques de l'apoptose par la méthode du phage display ».

Biochemical link between chromogranin A and cyclooxygenase-2 in pheochromocytoma pathology
Ana-Maria Stefanescu Sorina Schipor
Show Abstract


The precise biological function of elevated chromogranin A (CgA) in neuroendocrine and nonneuroendocrine neoplasms remains unclear. Limited studies in cell and animal models have provided contradictory evidence as to whether CgA promotes or inhibits tumorigenesis. In a neuroendocrine tumor (NET)-derived cell line a study demonstrated that cyclooxygenase-2 (Cox-2) up-regulates both CgA expression and bioactivity with implications of this polypeptide in neuroendocrine cancer.

In our study, we indirectly tested the link between Cox-2 and CgA in a lot of 15 patients clinically suspected of pheochromocytoma by comparison with a lot of 15 matched controls without endocrine dysfunction. Biochemical diagnosis of pheochromocytoma was realized by differentially Elisa assay of plasma free normetanephrines (NMNp) /free metanephrines (MNp) and by plasma Elisa assay of CgA. Plasma Cox-2 was assayed by an Elisa research kit. All four parameters were assayed both in tumoral and normal subjects.We calculated means and standard errors in pheo group vs control subjects and we established statistically significant differences between all parameters assayed. Multiple regression showed important correlation coefficients between: NMNp/CgA: 0.86; NMNp/MNp:0.70; CgA/Cox-2:0.56. Practically,we proved the traffic control of the noradrenergic metabolite NMNp by CgA and Cox-2.Using Relative Operating Curve Analysis (ROC) we compared sensitivity and specificity of all four assayed parameters. Cox-2,CgA,NMNp proved the best sensitivity and a great specificity.

We can conclude that Cox-2 could be used as a prediction marker in pheochromocytoma pathology together with CgA/NMNp/MNp.

Bibliography

1-Cox-2 promotes CgA expression and bioactivity:evidence for a Prostaglandin E2 dependent mechanism and bioactivity:evidence for a Prostaglandin E2 dependent mechanism and the involvement of a proximal cyclic Adenosine 5'-Monophosphate-Responsive Element-Endocrinology 148(9):4310-4317,2007 - Connolly R et al.

2-Increased expression of cyclooxygenase-2 in malignant pheochromocytomas-J Clin Endocrinol Metab 86:5615-5619-2001- Salmenkiwi K. et al.

3-Pheochromocytoma-Lancet 366:665-675-2005 -Lenders JWM et al.

Microwave-assisted C-H arylation of Quinazolin-4-one-type Precursors of Bioactive Heterocycles
Corinne Fruit Julien Godeau Marine Harari Sylvain Laclef Vincent Levacher Damien Hédou
Show Abstract


Our group is focused on the synthesis of C,N,S- or C,N,O-containing heterocyclic precursors of bioactive molecules able to modulate the activity of kinases involved to some extent in Alzheimer's disease.1 Previous biological results lead us to intensively study thiazoloquinazolin-4-one backbone especially modulations of positions 1 and 2. Following our effort for the construction of a broad range of substituted thiazoloquinazolin-4-one derivatives as potential kinase inhibitors,2 modulating the position 3 was further explored. As an efficient and versatile approach in complex molecules synthesis palladium-catalyzed, C–H functionalization of heteroarenes3 represents an extremely attractive approach.

Our presentation describes the first extensive study of palladium-catalyzed direct C-H (hetero)-arylation of quinazolin-4(3H)-ones with aryl iodides, bromides and chlorides under microwave irradiation.4 This innovative methodology tolerates a broad range of heteroaryl and aryl halides substituted by electronically different groups. The scope of substrates was extended to pyridinopyrimidin-4-ones. This method provides an efficient, versatile, and rapid access to 2-arylquinazolin-4-one backbone and will be extended to our thiazoloquinazolin-4-one derivatives.

References

(a) Schmitt, C.; Miralinaghi, P.; Mariano, M.; Hartmann, R.W. ; Engel, M. ACS Med. Chem. Lett. 2014, 5, 963. (b) Dehbi, O.; Tikad, A.; Bourg, S.; Bonnet, P.; Lozach, O.; Meijer, L.; Aadil, M.; Akssira, M.; Guillaumet, G.; Routier, S. Eur. J. Med. Chem. 2014, 80, 352.
(a) Foucourt A.; Hédou, D.; Dubouilh-Benard, C.; Girard, A.; Taverne, T.; Désiré, L.; Casagrande, A.-S.; Leblond, B.; Loaëc, N.; Meijer, L.; Besson, T. Molecules 2014, 19, 15546. (b) Foucourt A.; Hédou, D.; Dubouilh-Benard, C.; Girard, A.; Taverne, T.; Casagrande, A.-S.; Désiré, L.; Leblond, B.; Besson, T. Molecules 2014, 19, 15411. (c) Deau, E.; Hédou, D.; Chosson, E.; Levacher, V.; Besson. T. Tetrahedron Letters 2013, 54, 3518. (d) C. Schmitt, P. Miralinaghi, M. Mariano, R.W. Hartmann, M. Engel, ACS Med. Chem. Lett. 2014, 5, 963.
(a) Rossi, R.; Bellina, F.; Lessi, M.; Manzini, C. Adv. Synth. Catal. 2014, 356, 17. (b) Wencel-Delord, J.; Glorius, F. Nat. Chem. 2013, 5, 369. (c) Yamaguchi, J.; Yamaguchi, A. D.; Itami, K. Angew. Chem. Int. Ed. 2012, 51, 8960. (d) Ackermann, L. Chem. Rev. 2011, 111, 1315.
(a) Laclef, S.; Harari, M.; Godeau, J.; Schmitz-Afonso, I.; Bischoff, L.; Hoarau, C.; Levacher, V.; Fruit, C.; Besson, T. Org. Lett. 2015, 17, 1700. (b) Godeau, J.; Harari, M.; Laclef, S.; Deau, E.; Fruit, C.; Besson, T. Eur. J. Org. Chem. 2015, in press.

Recycling of Drugs from Expired Drug Products
RAJESH KOMARAGIRI
N/A
Show Abstract


The expiration date is the final day that the manufacturer guarantees the full potency and safety of a medication. In general, most drug products are not toxic when expired but they can lose their effectiveness over time. The decrease in the concentration of the drug in a drug product from 100% to 90% is known as its shelf life. When a medication is used within its shelf life, it shows maximum efficacy and safety. Recently studies conducted by the U.S. Food and Drug Administration over 100 drugs, prescriptions and over-the-counter products, showed that about 90% of them were effective and safe as long as 15 years past their expiration dates. India's pharmaceutical industry is losing around Rs 500 corer annually on account of destruction of expired drugs, hitting the bottom line of drug manufacturers, especially the small and medium ones. In our present communication, we made an attempt to study different methodologies for recycling active drugs from expired drug products or pharmaceutical dosage forms. It is admitted that when a drug product gets expired, it may contain 90% or even above of the Active Pharmaceutical Ingredient(s). Suitable chromatographic methods and analytical techniques could therefore be adopted for isolation and eventual quantification of active ingredients for the purpose of successful recycling (especially if manufacturers are mandated to blister-package and bar-code for individual tablets and capsules) into useful synthetic intermediates or active drugs. This approach would remain cost-effective as well as eco-friendly from the point of view of its industrial applicability.
List of Keynotes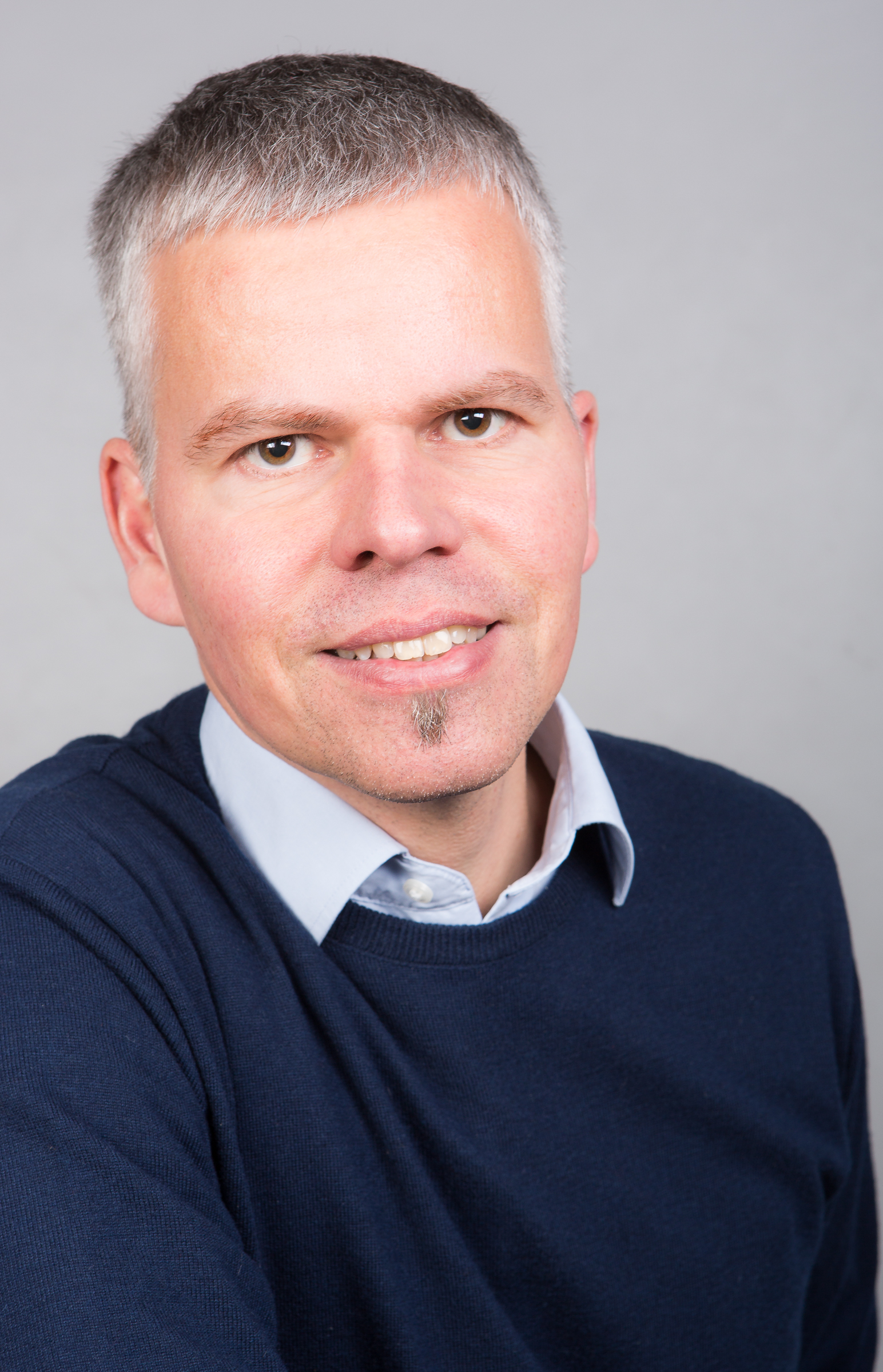 Topic: PSMA: a Zinc-Protease and Ideal Biological Target for Tailor-Made Low-Molecular Weight Radioligands
Prof. Dr. Klaus Kopka
Division of Radiopharmaceutical Chemistry, Research Program Imaging and Radiooncology, German Cancer Research Center (dkfz), Im Neuenheimer Feld 280, D-69120 Heidelberg, Germany
Website: http://www.dkfz.de/en/radiochemie/index.php




Topic: Quaternary Ammonium Sophorolipids as Renewable Based Antimicrobial Products
Prof. Dr. Christian Stevens
SynBioC, Department of Sustainable Organic Chemistry and Technology, Ghent University, Coupure Links 653, 9000 Ghent, Belgium
Website: http://www.ugent.be/bw/doct/en/research-groups/synbioc/staff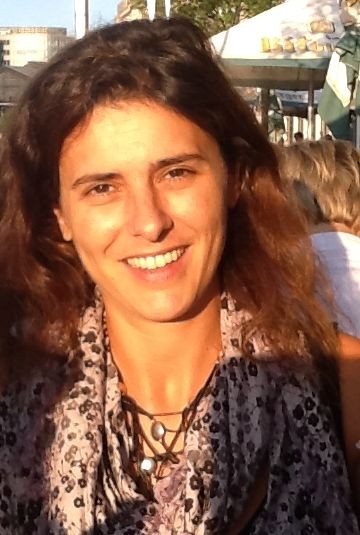 Topic: Synthesis of Aminated Xanthones: Exploiting Chemical Routes to Reach for Bioactive Compounds
Dr. Maria Emília de Sousa
Laboratory of Organic and Medicinal Chemistry, Faculty of Pharmacy, University of Porto, Rua de Jorge Viterbo Ferreira, 228 4050-313 Porto, Portugal
Website: https://sigarra.up.pt/ffup/funcionarios_geral.formview?p_codigo=373844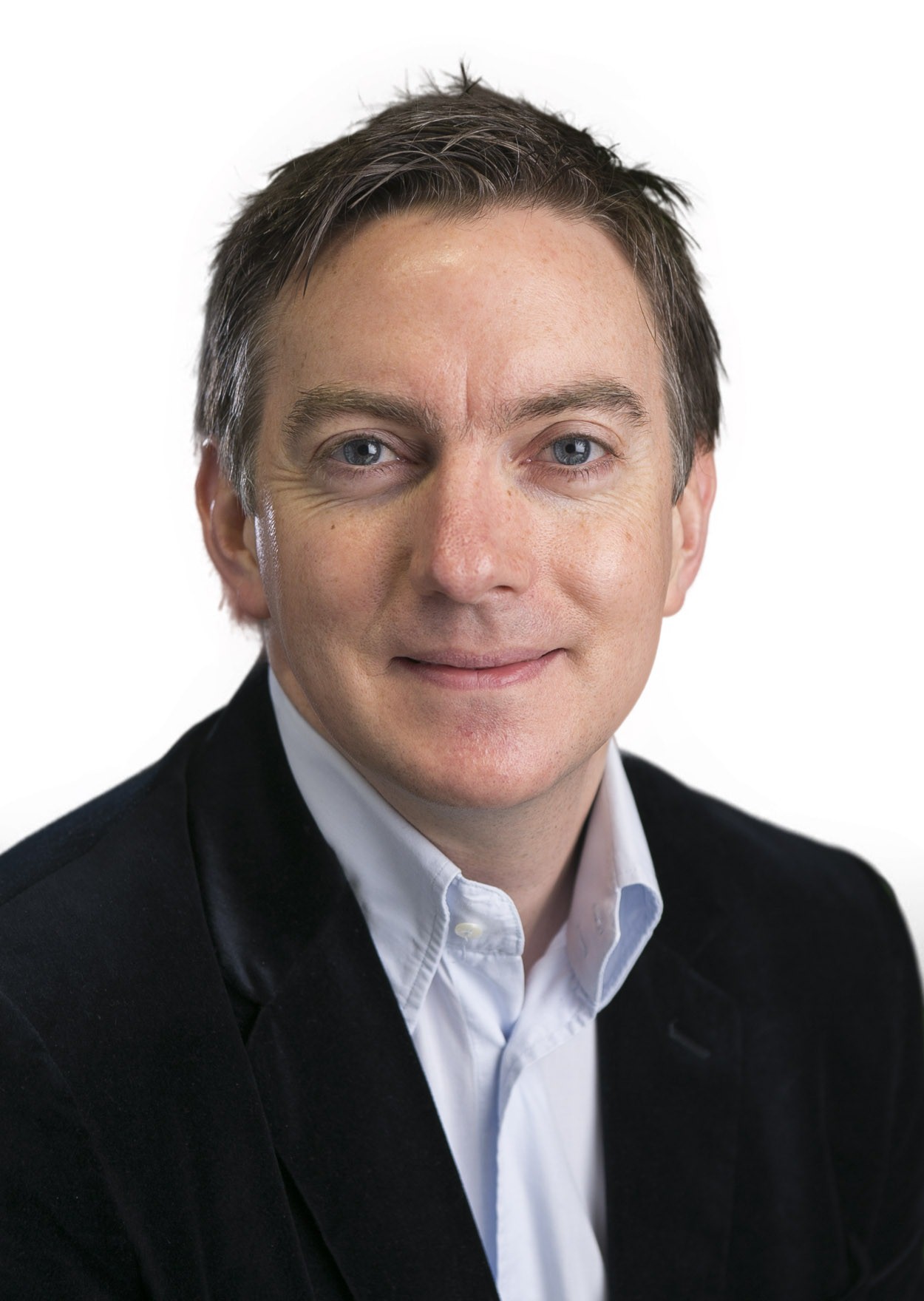 Topic: Arresting Cell Growth by Novel Functionalised Indolocarbazoles
Dr. Florence McCarthy
Department of Chemistry and Analytical and Biological Chemistry Research Facility, University College Cork, Cork, Ireland
Website: http://publish.ucc.ie/researchprofiles/D004/fmccarthy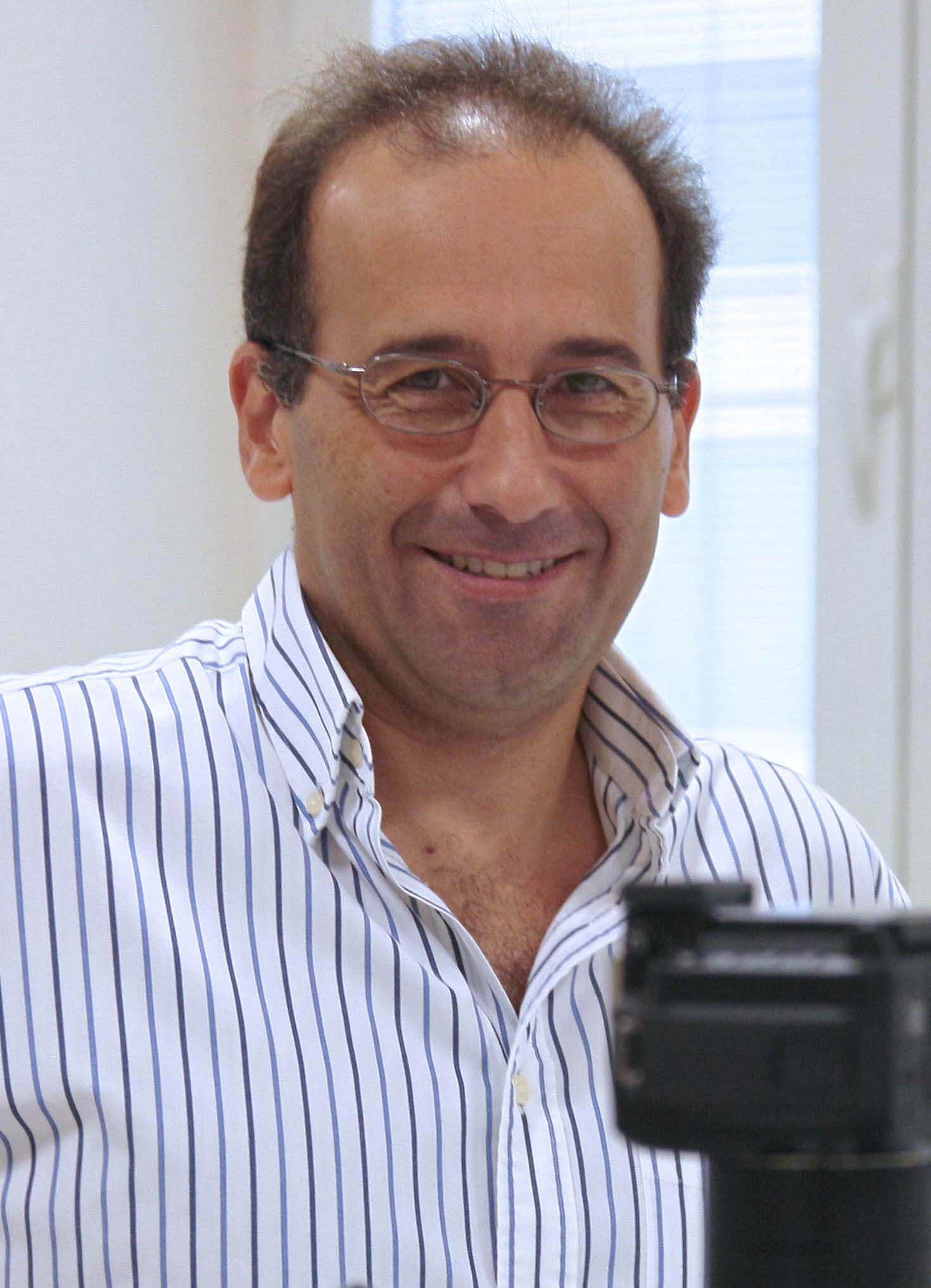 Topic: Application of RNA Aptamers to the Control of the Hepatitis C Virus-CRE Region Functionality
Dr. Alfredo Berzal-Herranz
Department of Molecular Biology, Instituto de Parasitología y Biomedicina"López-Neyra, CSIC, PTS Granada, Av del conocimiento s/n, 18016 Granada, Spain
Website: http://www.ipb.csic.es/departamentos/aberzalh_ingles.html?depto=MolecularBiologyDepartment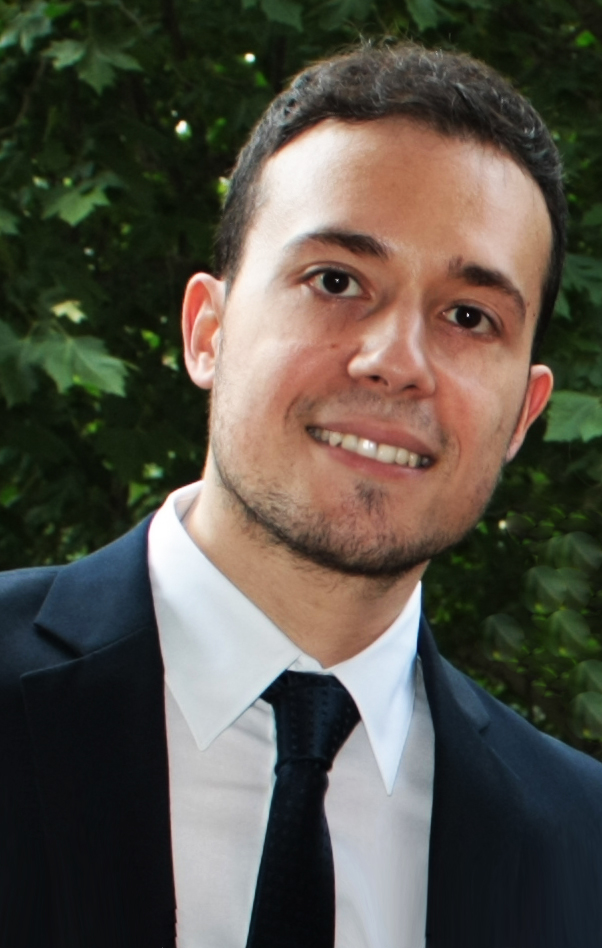 Topic: Biomolecules and Natural Medicine Preparations: Analysis of New Sources of Bioactive Compounds from Ribes and Rubus spp.
Dr. Dario Donno
Dipartimento di Scienze Agrarie, Forestali e Alimentari, Università degli Studi di Torino, Grugliasco (TO), Italy
Website: http://www.disafa.unito.it/do/home.pl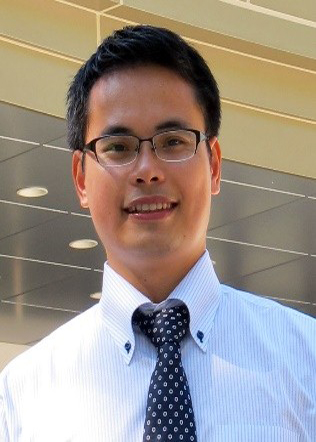 Topic: Convenient Drug-Resistance Testing of HIV Mutants
Dr. Qinchang Zhu
Laboratory of Chemistry of Biofunctional molecules, Faculty of Pharmaceutical Sciences, Graduate School of Biomedical Sciences, Nagasaki University, Nagasaki, Japan
Website: http://www.ph.nagasaki-u.ac.jp/lab/function/index-e.html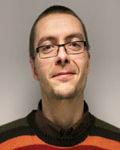 Topic: Spectroscopic Biosensors
Dr. Emmanuel Gosselin
Laboratory for Physics of Surfaces and Interfaces (LPSI), University of Mons (UMONS)
Website: http://hosting.umons.ac.be/php/lpsi/en/emmanuel-gosselin/
Conference Organizers
Chair of the 1st International Electronic Conference on Medicinal Chemistry


Dr. Jean Jacques Vanden Eynde
Former Head of the Department of Organic Chemistry,
University of Mons-UMONS,
Belgium
Editor-in-chief of
Pharmaceuticals
Scientific Advisory Committee
Prof. Dr. Jean Pierre Bazureau,
University of Rennes 1, France
Prof. Dr. Christophe Biot
, University of Lille 1, France
Prof. Dr. Paul Cos,
University of Antwerp, Belgium
Prof. Dr. Michael Gütschow,
University of Bonn, Germany
Prof. Dr. Christian Hartinger,
The University of Auckland, New Zealand
Dr. Kenneth A. Jacobson,
National Institutes of Health, USA
Prof. Dr. Klaus Kopka
, German Cancer Research Center (dkfz), Germany
Prof. Dr. Peter A. Leggat
, James Cook University, Australia
Dr. Viktor P. Lozitsky
, Research Center "Biomedical Testing Preparations and Products", Odessa, Ukraine
Dr. Annie Mayence
, Associate Editor of the Journal Pharmaceuticals, formerly professor at the Haute Ecole Provinciale de Hainaut-Condorcet, Belgium
Dr. Mark Norman
, Therapeutic Discovery Amgen Inc., USA
Prof. Dr. Leonidas A. Phylactou
, The Cyprus Institute of Neurology & Genetics, Greece
Prof. Dr. Maurizio Recanatini,
University of Bologna, Italy
Prof. Dr. Oliver Reiser
, Universität Regensburg, Germany
Dr. Maria Emília Sousa
, University of Porto, Portugal
Dr. Guangshun Wang
, University of Nebraska Medical Center, USA
Organizing Committee


Dr. Shu-Kun Lin, MDPI AG, Basel, Switzerland
Dr. Franck Vazquez, MDPI AG, Basel, Switzerland
Ms Changzhen Fu, MDPI AG Branch Office, Wuhan, China
Ms Ran Dang, MDPI AG Branch Office, Beijing, China
List of Keynotes & Videos