The 1st International Electronic Conference on Atmospheric Sciences
Go to the Sessions
Event Details
ECAS 2016 has been a success! Welcome to the new electronic conference

EACS 2023

.
Welcome from the Chair
Welcome from the Chairman of the 1st International Electronic Conference on Atmospheric Sciences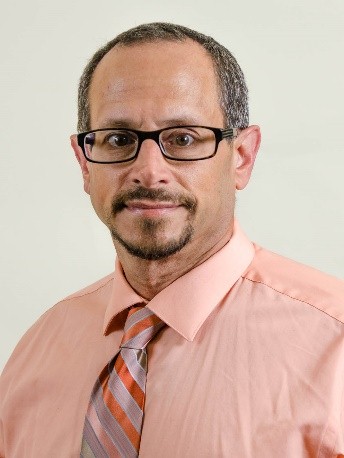 You are cordially invited to participate in the 1st International Electronic Conference on Atmospheric Sciences. This is a new initiative which affords the opportunity for researchers of Atmospheric Science to present their research and exchange ideas with their colleagues. We take full advantage of Internet mitigating the need for travel.
As this is the first conference in atmospheric sciences, the range of topics will be very general. During the last few decades great strides have been made in all general areas of atmospheric science. We have seen the proliferation of remote sensing technologies and techniques for their use in research and forecasting. We have seen advances in the understanding of synoptic and dynamic meteorology which have improved weather forecasting. Great strides have been made in atmospheric modelling on all scales. Additionally, there have been discoveries on the behavior of smaller-scale systems, especially those that impact human activity, health, and economics. These have inspired techniques for warning people that these events could affect them. The increased understanding of interannual and interdecadal variability in climate has also led to the development of long range forecasting and projection. The conference will be organized around these six general and related themes.
Atmospheric Physics: Remote sensing; satellite and RADAR meteorology; air quality; atmospheric chemistry; upper atmospheric chemistry; water cycles; nowcasting; mesoscale models
Atmospheric Chemistry

Synoptic and Dynamic Meteorology: Forecasting techniques; cyclone and anticyclone development; the jet stream and its behavior; blocking anticyclones; operational meteorology; forecast skills; forecast models
Climate and Interannual Variability: El Nino; teleconnections; long range prediction and projection; climate modelling; climate change; downscaling techniques
Tropical Meteorology: tropical storms; atmosphere–ocean interactions; modelling convection; the general circulation
Southern Hemisphere Meteorology
Accepted papers will be published in the proceedings of the conference.
Important dates:
Abstract Submission: 1 June, 2016
Notification of Acceptance: 15 June, 2016
Submission of Full Conference Paper: 1 July, 2016
Conference Open: 16–31 July, 2016.
Prof. Dr. Anthony R. Lupo
Chairman of ECAS 2016
Dr. Anthony R. Lupo, is a Professor of Atmospheric Sciences in the Soil, Environmental, and Atmospheric Sciences Department at the University of Missouri. He earned his BS in Meteorology from the State University of New York at Oswego in 1988, and his M.S. and Ph.D. degrees from Purdue University in 1991 and 1995, respectively. His research has been in the areas of large-scale atmospheric dynamics, climate dynamics, and climate change including modeling, and he has several peer-reviewed publications in each of these areas. Additionally, he edited and contributed to the book Recent Hurricane Research: Climate, Dynamics, and Societal Impacts (published in 2011), and in 2014 and 2015, he was the Lead Guest Editor of the publication Advances in Meteorology Special Issue: Large-Scale Dynamics, Anomalous Flows, and Teleconnections. He has been a member of the American Meteorological Society since 1987 (Certified Consulting Meteorologist #660), and the National Weather Association since 1998. He was a Fulbright Scholar during the summer of 2004 to Russia, studying climate change at the Russian Academy of Sciences in Moscow. He won a second Fulbright to teach and research at Belgorod State University in Russia for 2014–2015. Additionally, he has served as an expert reviewer and/or contributing author to the Intergovernmental Panel on Climate Change (IPCC) (sponsored by the United Nations, World Meteorological Organization) and The Report of the Nongovernmental International Panel on Climate Change (NIPCC) (sponsored by the Heartland Institute) Assessment Reports. The members of the IPCC shared the Nobel Peace Prize in 2007. His other professional associations include the Royal Meteorological Society (Fellow), American Geophysical Union, Sigma Xi, Gamma Sigma Delta, Phi Kappa Phi, and the Missouri Academy of Science (Fellow). He has won awards for teaching and advising at the University of Missouri, including the College of Agriculture, Food, and Natural Resources Senior Teaching Award (2006), the Outstanding Undergraduate Advisor Award (April 2008), and the University of Missouri Kemper Foundation Award for Excellence in Teaching (April 2008). He was awarded the Most Distinguished Scientific Achievement Award by the Missouri Academy of Science (2009), and University of Missouri professor of the year (May, 2010). In Fall 2011, he was chosen to be on the Joint US–Russian Presidents Climate Subgroup of the Science and Technology working group (disbanded in 2014). In October 2013 he was awarded the Outstanding Alum for the year 2013 by the Earth and Atmospheric Science Department at Purdue.
Call for Papers
The 1st International Electronic Conference on Atmospheric Sciences (ECAS 2016) will be held from 16 to 31 July 2016 online. This event enables the researchers of atmospheric science to present their research and exchange ideas with their colleagues without the need to travel. All proceedings will be published on the conference homepage in open access format.
Through this event, we aim to cover the following topics:
Atmospheric Physics (Section A)
Atmospheric Chemistry (Section B)
Synoptic and Dynamic Meteorology (Section C)
Climate and Interannual Variability (Section D)
Tropical Meteorology (Section E)
Southern Hemisphere Meteorology (Section F)
The conference will be completely free of charge—both to attend and for scholars to upload and present their latest work on the conference platform. There will also be the possibility to submit selected papers to the journal Atmosphere (ISSN 2073-4433; Impact Factor: 1.132 (JCR 2014); 5-Year Impact Factor: 1.409 (JCR 2014)) with a 20% discount on the APCs; ECAS 2016 offers you the opportunity to participate in this international, scholarly conference without having the concern or expenditure of travel — all you need is your computer and access to the Internet. We would like to invite you to "attend" this conference and present your latest work.
Abstracts (in English) should be submitted by 1 June 2016 online at https://www.sciforum.net/login. For accepted abstracts, the full paper can be submitted by 1 July 2016. The conference itself will be held 16–31 July 2016.
We hope you will be able to join this exciting event and support us in making it a success. ECAS 2016 is organized and sponsored by MDPI, a scholarly open access publisher based in Basel, Switzerland.
Paper Submission Guidelines
For information about the submission procedure and preparation of a full presentation, please refer to the "Instructions for Authors".
Conference Chairs
Instructions for Authors
Submission
Submissions should be done by the authors online by registering with www.sciforum.net, and using the "New Submission" function once logged into system.
Scholars interested in participating with the conference can submit their abstract (about 150-300 words covering the areas of manuscripts for the proceedings issue) online on this website until 1 June 2016.
The Conference Committee will pre-evaluate, based on the submitted abstract, whether a contribution from the authors of the abstract will be welcome for the ECAS 2016. All authors will be notified by 15 June 2016 about the acceptance of their abstract.
If the abstract is accepted for this conference, the author is asked to submit his/her manuscript, optionally along with a PowerPoint (only PDF) and/or video presentation of his/her paper, until the submission deadline of 1 July 2016.
The manuscripts and presentations will be available on ECAS 2016 homepage for discussion and rating during the time of the conference 16-31 July 2016.
Accepted papers will be published in the proceedings of the conference and journal Atmosphere will publish the proceedings of the conference as a Special Issue. After the conference, the authors are recommended to submit an extended version of the proceeding papers to the Atmosphere Special issue with 20% discount on the APC.
Structure of Proceedings Paper
Manuscripts for the proceedings issue must have the following organization:
Title
Full author names
Affiliations (including full postal address) and authors' e-mail addresses
Abstract
Keywords
Introduction
Methods
Results and Discussion
Conclusions
(Acknowledgements)
References
Manuscripts should be prepared in MS Word and should be converted to the PDF format before submission. The publication format will be PDF. There is no page limit on the length, although authors are asked to keep their papers as concise as possible.
Accepted File Formats
Microsoft Word
Authors must use the Microsoft Word template to prepare their manuscript. Using the template file will substantially shorten the time to complete copy-editing and publication of accepted manuscripts. Manuscript prepared in MS Word must be converted into a single file before submission. Please do not insert any graphics (schemes, figures, etc.) into a movable frame which can superimpose the text and make the layout very difficult.

ECAS 2016 template
Manuscript Preparation
Paper Format: A4 paper format, the printing area is 17.5 cm x 26.2 cm. The margins should be 1.75 cm on each side of the paper (top, bottom, left, and right sides).
Formatting / Style: Papers should be prepared following the style of ECAS 2016 template. The full titles and the cited papers must be given. Reference numbers should be placed in square brackets [ ], and placed before the punctuation; for example [4] or [1-3], and all the references should be listed separately and as the last section at the end of the manuscript.
Authors List and Affiliation Format: Authors' full first and last names must be given. Abbreviated middle name can be added. For papers written by various contributors a corresponding author must be designated. The PubMed/MEDLINE format is used for affiliations: complete street address information including city, zip code, state/province, country, and email address should be added. All authors who contributed significantly to the manuscript (including writing a section) should be listed on the first page of the manuscript, below the title of the article. Other parties, who provided only minor contributions, should be listed under Acknowledgments only. A minor contribution might be a discussion with the author, reading through the draft of the manuscript, or performing English corrections.
Figures, Schemes and Tables: Authors are encouraged to prepare figures and schemes in color. Full color graphics will be published free of charge. Figure and schemes must be numbered (Figure 1, Scheme I, Figure 2, Scheme II, etc.) and a explanatory title must be added. Tables should be inserted into the main text, and numbers and titles for all tables supplied. All table columns should have an explanatory heading. Please supply legends for all figures, schemes and tables. The legends should be prepared as a separate paragraph of the main text and placed in the main text before a table, a figure or a scheme.
For further enquiries please contact the Conference Secretariat.
Presentation Slides
Authors are encouraged to prepare a presentation in PowerPoint, to be displayed online along with the Manuscript. Slides, if available, will be displayed directly in the website using Sciforum.net's proprietary slides viewer. Slides can be prepared in exactly the same way as for any traditional conference where research results can be presented. Slides should be converted to the PDF format before submission so that our process can easily and automatically convert them for online displaying.
Video Presentations
Authors are also encouraged to submit video presentations. The video will be uploaded to Youtube, as well as onto Sciforum. The video should be no longer than 20 minutes and be prepared with the following formats,
.MOV
.MPEG4
.MP4
.AVI
.WMV
.MPEGPS
.FLV
The video should be submitted via email before 10 July 2016.
Presentation of Posters
Posters will be available on this conference website during and after the event. Like papers presented on the conference, participants will be able to ask questions and make comments about the posters. Posters that are submitted without paper will not be included in the proceedings of the conference.
Potential Conflicts of Interest
It is the authors' responsibility to identify and declare any personal circumstances or interests that may be perceived as inappropriately influencing the representation or interpretation of clinical research. If there is no conflict, please state here "The authors declare no conflict of interest." This should be conveyed in a separate "Conflict of Interest" statement preceding the "Acknowledgments" and "References" sections at the end of the manuscript. Financial support for the study must be fully disclosed under "Acknowledgments" section. It is the authors' responsibility to identify and declare any personal circumstances or interests that may be perceived as inappropriately influencing the representation or interpretation of clinical research. If there is no conflict, please state here "The authors declare no conflict of interest." This should be conveyed in a separate "Conflict of Interest" statement preceding the "Acknowledgments" and "References" sections at the end of the manuscript. Financial support for the study must be fully disclosed under "Acknowledgments" section.
Copyright
MDPI AG, the publisher of the Sciforum.net platform, is an open access publisher. We believe that authors should retain the copyright to their scholarly works. Hence, by submitting a Communication paper to this conference, you retain the copyright of your paper, but you grant MDPI AG the non-exclusive right to publish this paper online on the Sciforum.net platform. This means you can easily submit your paper to any scientific journal at a later stage and transfer the copyright to its publisher (if required by that publisher).
List of accepted submissions (23)
Id
Title
Authors
Poster PDF
sciforum-007219
Impact of Wildfires on Atmospheric Ammonia Concentrations in the US: Coupling Satellite and Ground Based Measurements
N/A
Show Abstract


Gaseous ammonia plays a crucial role in the earth's atmosphere. Major sources of atmospheric ammonia include agriculture and fires. As the climate continues to change, the pattern of fires across the US will also change, leading to changes in ammonia emissions. This study examines four major science questions using satellite and in-situ data from 2010–2014: (1) How have concentrations of ammonia changed across the US? (2) How have the strength and frequency of fires changed? (3) How has this change in fires impacted ammonia emissions? (4) How does the US EPA NEI compare with the calculated emissions? Satellite and in-situ data were used to evaluate the annual concentrations of ammonia and to calculate the total ammonia emissions across the continental US. The results of this study showed that ammonia concentrations have slightly increased over the five-year period. The total fire number and the average fire radiative power have decreased, while the total yearly burn area has increased. The calculated ammonia emissions from fires on a national scale show an increasing trend and when compared with the US EPA NEI for ammonia emissions from fires, annual ammonia emissions are, on average, a factor of 0.49 higher than the NEI.

sciforum-007494
Average Path Profile of Atmospheric Temperature and Humidity Structure Parameters from a Microwave Profiling Radiometer

Robert Manning

Submitted: 29 Apr 2016

Abstract:

Show Abstract

Robert Manning

Show Abstract


The values of the key atmospheric turbulence parameters (structure constants) for temperature and water vapor, i.e., CT2, and CQ2, are highly dependent upon the vertical height within the atmosphere thus making it necessary to specify profiles of these values along the atmospheric propagation path. The remote sensing method suggested and described in this work makes use of a rapidly integrating microwave profiling radiometer to capture profiles of temperature and humidity through the atmosphere. The integration times of currently available profiling radiometers are such that they are approaching the temporal intervals over which one can possibly make meaningful assessments of these key atmospheric parameters. These integration times, coupled with the boundary effects of the Earth's surface are, however, unconventional for turbulence characterization; the classical Kolmogorov turbulence theory and related 2/3 law for structure functions prevalent in the inertial sub-range are no longer appropriate. An alternative to this classical approach is derived from first principles to account for the nuances of turbulent mechanics met with using radiometer sensing, i.e., the large-scale turbulence driven by the various possible boundary conditions within the buoyancy sub-range. Analytical expressions connecting the measured structure functions to the corresponding structure parameters are obtained. The theory is then applied to an experimental scenario involving radiometric profile measurements of temperature and shows very good results.

sciforum-007504
Time Series Clustering to Estimate Particulate Matter Contributions from Deserts

Álvaro Gómez-Losada

,

José Carlos M. Pires

,

Rafael Pino-Mejías

Submitted: 02 May 2016

Abstract:

Show Abstract

Álvaro Gómez-Losada

,

José Carlos M. Pires

,

Rafael Pino-Mejías

N/A
Show Abstract


Exploratory analysis of time series (TS) data is an important approach in experimental studies, with a large range of applications in many different fields, including air pollution studies. To identify structures in single (univariate) TS, main clustering analyses are based on general-purpose clustering algorithms (e.g., k-means, hierarchical clustering methods) and made the assumption that the samples (data) of a TS are independent, ignoring the correlations in consecutive sample values in time. This is specially the case of air pollutant studies based on monitoring data. Air pollutants TS can be studied using TS clustering techniques and as a result, pollution profiles or concentration regimes detected as well as the dependency structure between consecutive data is preserved. Once TS clustering applied over the TS data stream, a set of clusters group the data according to their similar concentration values, and therefore, different pollution profiles can be defined and their estimated range of concentration values. Hidden Markov Models (HMMs) are flexible general-purpose models for univariate and multivariate TS. The TS data are assumed to have a Markov property, and may be viewed as the results of a probabilistic walk along a fixed set of (no directly observable) states. This class of approach considers that each TS is generated by a mixture of underlying probability distributions, typically the Gaussian ones. In this study, HMMs were applied to cluster daily average particulate matter with aerodynamic diameter of 10 μm or less (PM10) TS collected at background monitoring stations from the Iberian Peninsula and Canarian Archipelago (Spain). As a result, PM10 concentration regimes were studied and in particular, the contribution to PM10 ambient concentration levels from the regimes associated to transport of air masses from North Africa deserts was estimated. Regarding this last contribution, we later compared to those obtained using the monthly moving 40th percentile (P40) method over the same TS and no significant quantitative differences were detected. However, the results obtained with HMMs seem to correct the net load of PM10 given by the P40 method, and attributes less impact on areas suffering greater influence from African episodes. The method proposed in this work to estimate PM10 from deserts could improve the P40 method in two ways since it avoids: (i) the smoothed effect which is implicit in the P40 methods after applying a mobile procedure in the TS treatment; and (ii) the empirical approach based on a correlation analysis applied in order to select this particular percentile (40th). Moreover, the use of statistical replicative techniques (bootstrap) together with HMMs has let to obtain an interval confidence in the PM10 contribution estimates from North African deserts. This methodology may be used to estimate particulate matter contributions from any desert; however, a consensus among experts is required to give the regimes obtained with HMMs a definition.

sciforum-007542
A Satellite View of the Atmospheric Dry Intrusion and its Influences on the Mid-Latitude Disastrous Weather

Yixuan Shou

Submitted: 09 May 2016

Abstract:

Show Abstract

Yixuan Shou

N/A
Show Abstract


Dry intrusion is an important mid-latitude atmosphere phenomenon within the upper troposphere and lower stratosphere. It is always found to be related to the cyclogenesis, rainstorm, as well as convection generation and precipitation enhancement. Since the atmosphere environment for any of these above-mentioned weather is terribly complicated, those preexisting popular schemes which takes no account of water vapor may not suitable for detecting the dry intrusion related to these weathers. With regard to the merits and demerits of the current preexisting schemes, a new scheme based on Fengyun-2E geo-stationary satellite data is presented in this study to detect the atmospheric dry intrusion. The scheme is set up based on the statistical relationship between water vapor at high level troposphere, the general moist potential vorticity, ozone concentration and upper-level jet. After using the total amount of ozone and ozone profile operational products retrieved by Fengyun-3 Polar Orbiting Meteorological Satellites and the potential vorticity calculated by ECMWF Interim data for validation, this scheme is applied to analyze two typical middle-latitude weather processes. One is the famous Beijing extreme rainfall of 21 July 2012 and the other is a hailstorm occurred on the eastern China during March 19, 2014. A good application effect in both cases suggests that our new method of detecting dry intrusion is feasible and can be helpful in middle-latitude disastrous weather monitoring and forecasting.

sciforum-007590
Interannual Variation of a 12,760 km Transequatorial Ionospheric Channel Availability and Its Dependence on Ionization
Show Abstract


The ionosphere provides a channel able for long-haul and Non-Line-Of-Sight (NLOS) communications. Nonetheless, the amount of ionization depends on the Sun activity, whose diurnal and seasonal cycles transform the channel constantly. La Salle and the Observatori de l'Ebre have been sounding a 12,760 km ionospheric channel from Antarctica (62.7°S, 299.6°E) to Spain (41.0°N, 1.0°E) in order to find this evidence and to analyze the characteristics of this particular channel. The final goal of the project is to establish a stable communications link to be used as backup or for low rate data transmission. The aim of this paper is to prove the relation between the channel availability and the Sun phenomena affecting the ionization in four consecutive sounding campaigns.
Conference Organizers
Conference Chairman
Prof. Dr. Anthony R. Lupo
Department of Soil, Environmental, and Atmospheric Science, University of Missouri-Columbia, Columbia, MO 65211, USA
E-Mail: LupoA@missouri.edu
Scientific Committee
Prof. Dr. Viney Aneja, North Carolina State University Raleigh, USA
Dr. Luis Gimeno, Facultad de Ciencias de Ourens, Spain
Prof. Igor I Mokhov, Russian Academy of Sciences, Russia
Dr. Patrick Market, University of Missouri-Columbia, USA
Conference Secretariat
Ms. Lucy Lu
MDPI Branch Office, Beijing
E-Mail: ecas@mdpi.com
Sponsoring Opportunities
For information regarding sponsoring opportunities, please contact the conference secretariat.
Proceedings & Editors
Conference Chairman
Prof. Dr. Anthony R. Lupo
Department of Soil, Environmental, and Atmospheric Science, University of Missouri-Columbia, Columbia, MO 65211, USA
Scientific Committee
Prof. Dr. Viney Aneja, North Carolina State University Raleigh, USA
Dr. Luis Gimeno, Facultad de Ciencias de Ourens, Spain
Prof. Igor I Mokhov, Russian Academy of Sciences, Russia
Dr. Patrick Market, University of Missouri-Columbia, USA
CD-ROM edition
ISBN: 978-3-03842-253-2
Published in 2016 by MDPI, Basel, Switzerland
©2016 by MDPI, Basel, Switzerland
Rates for CD-ROM archive edition
CHF 100 before the conference
CHF 150 after the conference
CHF 250 per year for non-participants and for institutions
Please place the order by e-mail: Billing
List of Keynotes & Videos