Home
» ECM 2016
2nd International Electronic Conference on Materials
Welcome Message from the Chair of the 2nd International Electronic Conference on Materials Science
I am pleased to welcome you to the 2nd International Electronic Conference on Materials (ECM-2). The first edition of this conference held in 2014, was a great success that encouraged the organizing committee to launch the 2nd edition of this e-conference in 2016, May 2nd to 16th. Throughout this event, we aim to cover the following topics:
This is a virtual conference held at www.sciforum.net/conference/ecm-2. Sciforum.net is the platform developed by MDPI and sponsored by the Open Access Journal Materials to organize electronic conferences, and to provide our community with the technical support for hosting our digital conferences. This platform is set in response to the high demand from our community whom might not have always required material and human resources for travelling and participating physically in high quality scientific events.
ECM-2 provides the participants with the unique opportunity to disseminate among their peers, in an open forum, their knowledge and latest research finding in materials field and receive immediately rich feedback from the virtual audience towards their future research directions.
The participation is free of charge – both for authors and attendees. Accepted papers will be gathered in the proceedings of the conference, and selected papers will be published in Materials through invitation from the Editor-in-Chief of Materials.
I am very enthusiastic about this e-conference and am relying of you to make it a successful event again. .
Prof. Maryam Tabrizian
Chair of the 2nd International Electronic Conference on Materials
Editor-in-Chief of the Journal Materials
Professor, Biomedical Engineering
Professor, Faculty of Dentistry
Guggenheim Fellow in Biomedical Sciences
Biomedical Engineering Department
Montreal, Canada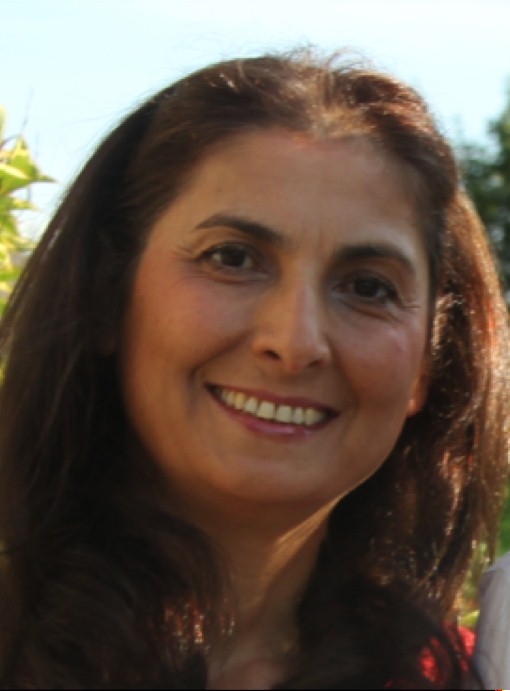 Maryam Tabrizian is professor in the Biomedical Engineering Department at McGill University and FRSQ-Chercheure nationale awardee. She became Guggenheim Fellow in Biomedical Sciences (2010) and the Fellow of the Biomaterials Science & Engineering (FBSE) in 2011 for her contribution to the field of Biomedical Engineering and Biomedical Sciences. She received her PhD degree in Physical Sciences with a multidisciplinary background including physics, chemistry and biology from Université Pierre et Marie Curie-École Supérieure de Physique et de Chimie de Paris in 1990. She was the director of the Centre for Biorecognition and Biosensors (CBB) for 10 years that she has founded in 2001. She has an established expertise in design of biointerfaces to promote cell-substrate or protein-substrate interactions and internationally known for her work in the functional and bioactive biointerface. Her research focus is on the development of engineered surfaces through physical, chemical and biological modifications as well as via the use of advanced micro/nanofabrication technologies to create biocompatible and biofunctional materials for application in nanomedicine and regenerative médicine and Lab-on a Chip devices. She is the author of more than 170 peer-reviewed papers in her field of expertise, over 80 invited lectures, many book chapters, patents, and over 290 communications. She is currently the Editor-in-Chief of Journal of Materials, an Editorial Board Member of ACS-Bioconjugate Chemistry, an Associate Editor of the Journal of Biological Engineering (JBI), and the International Journal of Biomaterials Research and Engineering (IJBRE).