Home
»
ECMS2018
» Best Paper Award
This year, as a sponsor, materials would like to award the best paper as elected by all the conference committee. The Award will consist of 500 Swiss Francs. We look forward to posting your contributions.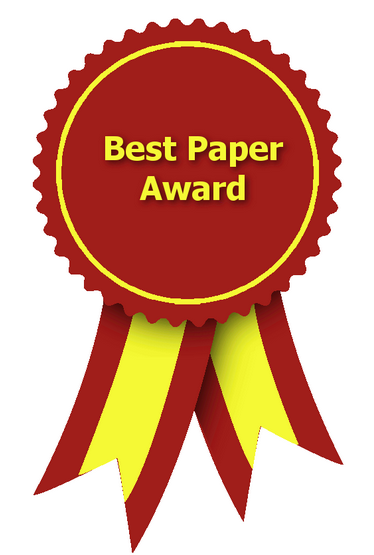 Criteria for Evaluation of Best Paper Award 2018:
Criteria
Full paper must be submitted to ECMS 2018.
Originality / Novelty of the paper.
Significance of Content
Scientific Soundness
Interest to the readers
English language and style
Evaluation
Each Evaluation Committee member will give an assessment for each applicant in terms of the criteria outlined above.
Total score for each presentation will be ranked, from highest to lowest.
If two or more students get the same score, further evaluation will be carried out.
All decisions made by the Evaluation Committee are final.