Home
» ECRS-1
1st International Electronic Conference on Remote Sensing
Welcome from the Chair of the 1st International Electronic Conference on Remote Sensing
22 June to 5 July 2015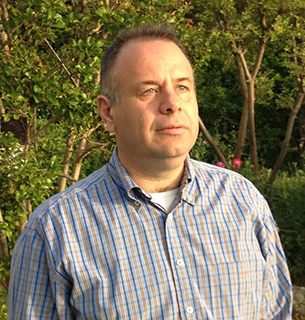 It is my great pleasure to welcome you to the 1st International Electronic Conference on Remote Sensing. ECRS-1 aims to promote and advance the exciting and rapidly changing field of remote sensing and contribute towards outlining the role of earth observation in monitoring the environment for a sustainable future.
During the last decade, we witnessed a remarkable increase in the number of disciplines and activities supported by remote sensing, with Earth Observation data being considered essential to most environmental monitoring activities worldwide. Indeed, remote sensing today is considered critical for addressing key challenges related to climate change, biodiversity loss, land degradation, industrial pollution, natural and anthropogenic hazards (e.g. earthquakes, floods, landslides, fires), water quality and availability, weather forecasting and early warnings, renewable energy, agriculture, forestry and natural ecosystems, coasts and oceans, topographic mapping and, national security among many others. New missions with sensors suitable for a large variety of different applications, progress in computer technology, development of new advanced digital image analysis techniques, improved access to and availability of images (satellite, airborne) and
in-situ
measurements, as well as the establishment of global initiatives such as the Global Earth Observation System of Systems (GEOSS) are expected to further increase the use of EO data to an even broader array of disciplines.
Hence, it seems that the future of remote sensing lies in providing numerous types of accurate, current, and multi-resolution data and derived geospatial information products readily available for every area of interest.
ECRS-1 covers research in key areas of opportunity and challenge in remote sensing sciences, including:
Participants in this multidisciplinary conference will be able to examine, explore and critically engage with issues and advances in these and related areas. We hope that this event will facilitate debates on theoretical and applied aspects of remote sensing, which will yield novel ideas to the field.
The 1st International Electronic Conference on Remote Sensing will be held at www.sciforum.net/conference/ecrs-1, the platform developed by MDPI to organize electronic conferences and discussion groups.
Accepted papers will be published in the proceedings of the conference, and selected papers will be considered for publication in Remote Sensing, which is an open access journal publication of MDPI in the field of remote sensing (http://www.mdpi.com/journal/remotesensing).
We are looking forward to receiving your contributions in this unique event!
Best regards,
Dr. Ioannis Gitas
Laboratory of Forest Management and Remote Sensing
School of Forestry and Natural Environment
Aristotle University of Thessaloniki, Greece
http://fmrs.web.auth.gr/
Ioannis Gitas is an Associate Professor at the Laboratory of Forest Management and Remote Sensing, Aristotle University of Thessaloniki, Greece, and an elected fellow of the Cambridge Philosophical Society. His research has focused on remote sensing and GIS applications in environmental monitoring, with emphasis on forest fire management and land cover/land use mapping and change detection. He has been involved in various national and international projects and has long experience working as a consultant in GIS/RS issues for national and international organisations, as well as for the industry. Also, he has served as a project proposal reviewer for a number of national and international research organisations. Dr. Gitas received his PhD and M.Phil. degrees in GIS and Remote Sensing from the Department of Geography, Cambridge University, U.K., and a B.Sc. degree in Forestry and Natural Environment from the Aristotle University of Thessaloniki, Greece. He is an Associate Editor of Remote Sensing and has edited special issues for a number of high impact factor journals. In addition, he has substantial experience in organising international workshops and conferences. Ioannis Gitas is currently the Chair of the Special Interest Group on Forest Fires of the European Association of Remote Sensing Laboratories (EARSeL, FFSIG), the FAO Forest Resources Assessment, Remote Sensing Survey contact point for Greece, and is a member of the GOFC-GOLD Fire Implementation Team.