Due to scheduled website updates, sciforum.net will be temporarily unavailable on Tuesday 27 March from 10 morning CET onwards for approximately 2-3 hours.
Home
»
WSF-2011
»
List of Keynotes & Videos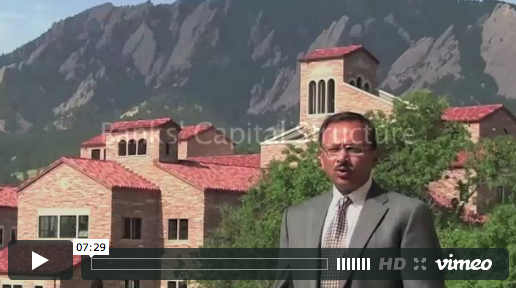 This is a follow-up to Sanjai Bhagat's video on bank executive compensation. Bhagat, a finance professor at the Leeds School of Business, argues that U.S. banks should be funded with more capital and less debt and that the current standards for such funding are dangerously low.
This video contains a Keynote Presentation for the 1st World Sustainability Forum, prepared by our Chairman Prof. Dr. Marc Rosen from the Institute of Technology of the University of Ontario, Canada.
This e-Book provides abstraction the subject of sustainability so that any title that interests you could be enlarged and read. <br/> Alternatively, you could download the PDF version.