6th Annual Nordic Autophagy Society Conference
31 May–2 Jun 2023, Kuopio, Finland
---
Autophagy,
Molecular Biology,
Cell Biology
Share:





Bookmark
Add this event to bookmarks
Go to the Sessions
Event Details
Welcome from the Chairs
Welcome to the registration page for the 6th Nordic Autophagy Society Conference (Kuopio, Finland, May 31st – June 2nd, 2023)
In order to register for the event, you need to be logged in to sciforum.net (if you do not have an account you can create an account in sciforum.net by clicking here)
Please note that Abstract submission (Submit Abstract) is separated from Registration (Event Registration). We encourage all participants to submit their abstracts using the provided link above.
***Deadline for registration and abstract submission: April 27th 2023***
Your place at the conference will not be secured until payment is received (2 days after registration, max). We accept online payments only and registration fees are payable in Euros (€).
Event Organizers
Anu Kauppinen
University of Eastern Finland, School of Pharmacy

Eeva-Liisa Eskelinen
Institute of Biomedicine, University of Turku, Finland

NAS board
Department of Tumor Biology Institute for Cancer Research Oslo University Hospital Postbox 4950, Nydalen, 0424 Oslo, Norway

Introduction
NAS board, represented by Nikolai Engedal
Event Chairs
Professor Eeva-Liisa Eskelinen
Institute of Biomedicine, University of Turku, Finland Website

University of Eastern Finland, School of Pharmacy Website

Keynote Speakers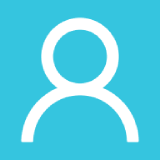 Prof. Dr. Tassula Proikas-Cezanne
University of Tuebingen, Germany

Ludwig-Maximilians-Universität (LMU) München, Germany

Swedish University of Agricultural Sciences, Sweden

Dr. Lisa Frankel
University of Copenhagen, Denmark

Registration
The following steps describe the registration procedure:
Step 1. Create an account in sciforum.net using this link.
Step 2. Find the 6th Annual Nordic Autophagy Society Conference in the list of events. Register at the conference using the "Event registration" button below. Select the registration type and click "Submit". Thereafter, click "Register" on the Order Summary page.
If you do not know the invoice address and VAT information you can just write your affiliation in the final order summary form
Step 3. Within a few minutes after submitting your online registration, you will receive a confirmation email with an invoice and instructions for payment.
Step 4. Pay the invoice following the instruction that is provided in the invoice.
Note: YOUR REGISTRATION IS NOT COMPLETE UNTIL YOU HAVE PAID! Payments must be received not later than 2 days after registration. If it does not happen, registration will be automatically cancelled
Step 5. The conference organizers will contact you after the payment is received to confirm your registration.
Step 6. For those participants interested in submitting abstracts (invited speakers/poster/short talks/exhibitors), use the "Submit abstract" button when logged in to Sciforum at https://6anasc.sciforum.net/
Note: Do not forget to submit your abstract before April 27th
| | Price |
| --- | --- |
| NAS members (MSc/PhD/Postdoc) | 195.00 EUR |
| NAS members | 295.00 EUR |
| Non-members | 395.00 EUR |
| Invited speaker or Exhibitor | Free |
Cancellation policy
Cancellation and refund requests must be received within 14 days.
Registration fees will be refunded for the amount paid, less a EURO 40 administrative fee.
No refunds will be given for cancellations received after May 11th.
All cancellations must be sent in writing via e-mail to Anu Kauppinen (

[email protected]

) and NAS info e-mail (

[email protected]

)
Payment methods
Wire transfer
Instructions for Authors
POSTER GUIDELINES
Posters must be on A0 size paper (approx., 84.1 x 118.9 cm) and designed vertically (portrait). Please write the title, authors, institution and institution location at the top of the poster frame. At least one author must be present during the poster session to explain the work and answer questions.
ABSTRACT SUBMISSION GUIDELINES
Minimum 100 words. Maximum 500 words
Registration and abstract submission deadline: April 27th
Acceptance notification date: May 3rd
Venue, Travel and Accommodation
VENUE
Scandic Kuopio (https://www.scandichotels.fi/hotellit/suomi/kuopio/scandic-kuopio), Satamakatu 1, 70100 Kuopio, Finland. The hotel is located at 1.5 km distance from the railway station and about 20 minutes from Kuopio airport by taxi (ca. 50 €). Taxi is recommended to be ordered beforehand to wait for the flight (cars not necessarily available on-site without calling).
TRAVEL
Taxi companies:
Taksi Ykköset, 0200 111 01, https://taksi1.fi/en/home/
Menevä, 0800 021 20, https://meneva.fi/en/service-areas/northern-savonia/kuopio
VieVie, 0 2000 3000, pre-order form https://www.vievie.fi/ennakkotilaus/
02 Taksi (all companies), https://02taksi.fi/english/
Apps available to all of above-mentioned companies on AppStore and Google Play

Arrival options to Kuopio:
Flight (through Helsinki)
Train (www.vr.fi), possible to depart also from the Helsinki Airport
Bus, e.g. Onnibus (https://www.onnibus.com/home)
ACCOMODATION
IMPORTANT. The responsibility of booking the accommodation is on the participants.
You may book a hotel room at the venue. Remember to book your accommodations by May 17, 2023. If you want to book the conference hotel (Hotel Scandic Kuopio), feel free to use the code "BNAS310523" for a discount.
https://www.scandichotels.com/hotels/finland/kuopio/scandic-kuopio?_gl=1*1oenjdw*_ga*MjA1NTYzNjEwMS4xNjgwNTA5MDY4*_ga_SYJ3HGVZKX*MTY4MDUwOTA2OC4xLjEuMTY4MDUwOTA4Ny4wLjAuMA.
Discount prices for two nights (May 31 – June 2) in standard rooms with breakfast and Wi-Fi:
Single room 110 €/night
Double room 130 €/night
Name, single or double room (if sharing a double room, indicate who you wish to share the room with), arrival, and departure dates.

IMPORTANT: Hotel booking must be done as soon as possible!
- Alternative places to stay: Booking.com or Trivago.fi
Preliminary program
Wednesday 31st May, 2023
12:00 - 14:00 Registration and lunch
14:00 - 14:10 Welcome and opening words
14:10 - 15:15 Session 1
14:10 - 14:55 Keynote lecture 1 - Tassula Proikas-Cezanne (University of Tübingen, Germany): Function of WIPI proteins in autophagy and neurodegeneration
14:55 - 15:15 Short talk 1
15:15 - 16:00 Coffee break
16:00 - 17:20 Session 2
16:00 - 16:20 Short talk 2
16:20 - 16:40 Short talk 3
16:40 - 17:00 Short talk 4
17:00 - 17:20 Short talk 5
17:20 – 17:30 Group photo
17:30 - 19:15 Poster session 1 (even numbers) with drinks
19:30 - 21:30 Dinner
Thursday 1st June, 2023
09:00 - 10:25 Session 3
09:00 - 09:45 Keynote lecture 2 - Christian Behrends (Ludwig-Maximilians-Universität (LMU) München, Germany): Exploring the crosstalk of autophagy and secretion in TECPR2-associated neuropathy
09:45 - 10:05 Short talk 6
10:05 - 10:25 Short talk 7
10:25 - 10:50 Coffee break
10:50 - 11:50 Session 4
10:50 - 11:10 Short talk 8
11:10 - 11:30 Short talk 9
11.30 – 11:50 Short talk 10
12:00 - 13:00 Lunch
13:00 - 16:00 Social program
16:00 - 17:05 Session 5
16:00 - 16:45 Keynote lecture 3 - Daniel Hofius (Swedish University of Agricultural Sciences, Uppsala, Sweden: Autophagy in life and death during plant-pathogen interactions
16:45 - 17:05 Short talk 11
17:05 - 18:50 Poster session 2 (Odd numbers) with drinks
18:50 - 19:30 NAS General Assembly (open for all NAS members)
19:45 - 21:45 Conference dinner
Friday 2nd June, 2023
09:00 - 10:05 Session 6
09:00 - 09:45 Keynote lecture 4 - Lisa Frankel (Danish Cancer Society Research Center, Copenhagen, Denmark): Uncovering ribosome dynamics during oncogene-induced senescence
09:45 - 10:05 Short talk 12
10:05 - 10.35 Coffee break
10:35 - 11:15 Session 7
10:35 - 10.55 Short talk 13
10:55 - 11:15 Short talk 14
11:15 - 11:30 Awards and closing words
11:30 – 13.00 Lunch and departure
* This event is managed by external organizers. Sciforum is not responsible for the content posted on this website.