1st Conference on Future Challenges in Sustainable Urban Planning & Territorial Management
---
Smart Cities,
Built Environment,
Urban Mobility,
Land Use Planning,
City Planning,
Natural Hazard Risks,
Real Estate,
Coastal Zone Management,
Environmental Planning
Share:





Bookmark
Add this event to bookmarks
Go to the Sessions
Event Details
Last News
25-June-2022: The 2nd edition of SUPTM will be held online in January 2024. In January 2023 we will launch the website of the new event with all the information. Thank you all for participating and see you in next SUPTM conference!!
1-June-2022: Call for special issues of journals supporting the SUPTM conference has been launched. See special conditions for attendees at the conference in the section 'Publication opportunities' of the website.
5-May-2022: News: SUPTM conference proceedings book is now available in the section 'conference proceedings' of the website! Special issues of scientific journals supporting the conference will be announced soon.
15-Jan-2022: News: Finally more than 200 attendees from 29 different countries of the 5 continents finally registered at the SUPTM 2022 conference!
13-Jan-2022- Update: links for online conference sessions are now available on the website (see 'conference streaming sessions' section, only available for registered attendees).
9-Jan-2022- Update: final conference program available now on the website!
03-Dec-2021- News: We are proud to inform that Prof. Albert Saiz from the MIT urban planning & studies department will be giving the opening lecture of the SUPTM 2022 conference!
Welcome from the Chairs
The 1st international Conference on Future Challenges in Sustainable Urban Planning & Territorial Management will take place online from 17 - 19 January 2022 through Sciforum platform.
The conference seeks to present innovative proposals and relevant case studies in this field and related topics proposed. The chairs and the organization team are very much looking forward to welcoming you to this first edition of this Forum. Let us grab this opportunity to advance the sustainability 2030 agenda!
Profs. Salvador García-Ayllón & José Luis Miralles
Conference chairs
Follow our latest news on Social Media
#SUPTM2022
Event Chairs
Prof. Dr. Salvador García-Ayllón
Website,
Technical University of Cartagena

Bio
Prof. Salvador Garcia-Ayllon works at the Department of Civil Engineering in the Technical University of Cartagena (Spain) and is currently a visiting professor at the university of California Berkeley. He is responsible for the R&D group of territorial policies, environmental & infrastructure Planning of the technical University of Cartagena (www.upct.es/~potepapi). Salvador does research in Urban Planning and Environmental & Territorial Management. His current projects are related to GIS diagnosis of territorial management, environmental and urban planning, natural hazards risk assessment and ICZM.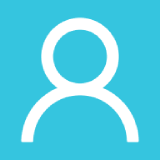 Prof. Dr. Josep Lluís Miralles
Website,
Technical University of Valencia

Bio
Associate professor with 35 years of experience in research related to urban planning and territorial management. He has been director for eight years of the urban planning department of the Polytechnic University of Valencia.
Scientific Committee
Event Organizers
Opening Lecture
Prof. Dr. Albert Saiz
Massachusetts Institute of Technology (MIT)

Bio
Professor Albert Saiz is the Daniel Rose Associate Professor of Urban Economics and Real Estate at the Massachusetts Institute of Technology, and formerly Director of the MIT Center for Real Estate (2014–2018). Professor Saiz serves as the Director of MIT's Urban Economics Lab, which conducts research on real estate economics, urban economics, housing markets, local public finance, zoning regulations, global real estate, and demographic trends affecting urban and real estate development worldwide. He holds a BA in economics from Universitat Autonoma de Barcelona (1995), a PhD in economics from Harvard University (2002), and teaches in both the MIT Urban Planning and Real Estate programs. Before joining MIT, prof. Saiz was a Research Economist at the Federal Reserve Bank of Philadelphia, and an award-winning Assistant Professor of Real Estate and Economics in the MBA Core Program at The Wharton School at the University of Pennsylvania. Prof. Saiz currently serves as a Visiting Scholar at the Federal Reserve Bank of Philadelphia; a Research Fellow at the Institute for the Analysis of Labor (Germany); a Board Member at the American Real Estate and Urban Economics Association, and as a Research Advisor for Buildzoom.com. He is also an Editor of the Journal of Housing Economics. He has published in the most prestigious scientific journals and editorials, currently his publications having more than 10,000 citations in relevant journals. He also regularly appears in the national and international press, and has been granted with various awards such as the Wharton Excellence in Teaching Award and the Ballard Award from the Zell-Lurie Real Estate Center.
Closing lecture
Prof. Dr. Fernando Gaja i Díaz
Technical University of Valencia

Bio
PhD in architecture, urban planning and urbanologist. He is Professor of Urban and Regional Planning at the Department of Urban Planning of the Polytechnic University of Valencia and has taught master classes and PhD courses as visiting professor at different universities in Spain, Mexico, Venezuela, Colombia, Cuba, Argentina, Italy, France and Germany. In the professional field, he has worked as urban planner in the drafting of urban plans and projects of various scales of several cities. As a theoretician, his publications focus on the analysis of the transformation processes of cities, taking into consideration the challenge that the hypothesis of no growth poses for cities, with the publication of relevant books on the subject such as "Informational Revolution, Ecological Crisis and Urbanism" (2005), "Stationary Urbanism" (2013) and "Urban Transformation of Valencia during the 2nd Monarchic Restoration, 1979-2019" (2021), among others.
Conference program
After a period of exposure in draft for request for modifications, the final version of the conference program is published
If you have any query, please contact conference secretariat Ms. Eve Li.
Registration
In order to make an oral presentation or a poster, at least the person who makes the presentation must be registered in the conference by using Sciforum platform (www.sciforum.net). Certificates of participation at SUPTM2022 will be issued only for those authors who have registered for the conference. The offer to write an extended version of the abstract for publication in the proceedings of SUPTM2022 conference will only be made by those people who have been registered in the conference (REMIND: authors must be registered at the conference before December 27 to get included in the proceedings).
For this first edition, attendees who register during the early bird registration period will be exempt to pay the conference registration fee.
Early bird registration deadline: 30 September 2021 // NEW: Early registration deadline extended to 15 October 2021!
Regular registration deadline: 15 December 2021 // NEW: Regular registration deadline extended to 30 December 2021!
Registration fees
Early bird registration fee: Free (0 €)
Regular registration fee: Students, NGO and developing countries: 25 € (regular) - 50 €
Regular registration fee: Academic and professionals: 75 € (regular) - 100 € (late)
| | Early | Regular | Late |
| --- | --- | --- | --- |
| Regular conference registration | Free | 75.00 EUR | 100.00 EUR |
| Regular registration developing countries, NGO & students | Free | 25.00 EUR | 50.00 EUR |
Early fee valid until: 16/10/2021 Late fee valid from: 31/12/2021
Payment methods
Wire transfer
Conference streaming sessions

To view this content, you need to be logged in to Sciforum platform and registered to this specific event.
Publication Opportunities
The open access journal
Sustainability
will publish a special issue on
the International Conference of Sustainable Urban Planning & Territorial Management 2022.
Sustainability
is indexed by the
Science Citation Index Expanded
and the
Social Sciences Citation Index
, and its 2020 impact factor is 3.389. The proposals presented at the conference selected as the most relevant by the scientific committee may be published in this special issue in open access format without APC charges. All the attendees to the conference who wish to make a contribution to this special issue will be offered a 20% APC fee discount.
Special issues from international journals
Land
(indexed with impact factor 3.905) and
Applied Sciences
(impact factor 2.838) will be published with a 10% APC fee discount for SUPTM conference attendees. The
International Journal of Environmental Research and Public Health
(impact factor 4.461) will award 5 invited papers with no APC fees for the best extended abstracts selected by the scientific committee of the conference. A special issue in
Frontiers in Environmental Science
(impact factor 5.411) related to the SUPTM conference 2022 topics will be also published, being its APC fee discounts subjected to editorial approval.
In the following links you can find how to submit to scientific journals that sponsor the conference and the important deadlines.
LINK TO THE SPECIAL ISSUES:
in
Sustainability
(IF=3.389, special issue for all topics of the conference)
in
Land
(IF=3.905 for territorial management sessions)
in
Applied Sciences
(IF=2.838 for contributions related to GIS applied to natural hazards)
Conference proceedings
All conference attendees will receive a certificate of attendance. Participants whose abstracts have been accepted will be offered an extended version for inclusion in the proceedings of the conference, which will be published after the conference in a e-book with ISBN and individual DOI records for each contribution. Individual SUPTM 2022 conference proceedings with DOI registration can be found here:
LINK TO INDIVIDUAL CONFERENCE PROCEEDINGS
SUPTM 2022 conference proceedings book with ISBN registration can be found here:
Sponsors and Partners
The following scientific journals sponsor the 1st international Conference on Sustainable Urban Planning and Territorial Management (SUPTM). The journal Sustainability (indexed in the JCR with an impact factor of 3.251 on 2020) will publish a special issue of the conference in which the most outstanding contributions of the conference will be included. Other relevant articles will also be included in a special issue of Land journal (JCR impact factor of 3.396), IJERPH (JCR impact factor of 4.461), Applied Sciences (JCR impact factor of 2.679) and Urban Science (covered by ESCI). The most relevant articles will receive discounts for publication in Open Access format and the mostoutstanding will be made for free. All articles will be subjected to blind peer review according to the criteria of the collaborating journals.
Conference Secretariat
Conference attendees and participants can send their questions and inquiries to the following mail:
Ms. Eve Li
Conference Secretariat: [email protected]
* This event is managed by external organizers. Sciforum is not responsible for the content posted on this website.