Home
» IECM 2016
The 1st International Electronic Conference on Metabolomics
Welcome from the Chair of the 1st International Electronic Conference of Metabolomics (IECM-1)
Metabolites (www.mdpi.com/journal/metabolites), a peer-reviewed, scientific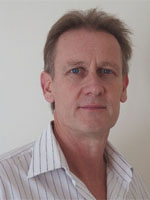 journal, edited by MDPI AG, is proud to be the organizer and sponsor of this first International Electronic Conference on Metabolomics. Contributions dealing with any discipline promoting metabolism and metabolomics will be considered.
The conference will be held online (www.sciforum.net/conference/iecm-1) from 1–30 November 2016, enabling you to present your latest research to the scientific community and to have the opportunity to participate in fruitful exchanges with academic and industrial groups from around the world. Participation, as an author or a visitor, is ABSOLUTELY FREE of charge (simply create an account on the home page). Proceedings from the conference (abstracts) will be published after the event in the online open access journal, Metabolites.
On behalf of our active scientific committee and dynamic editorial staff, we warmly invite you to join us at this first International Electronic Conference on Metabolomics and we look forward to posting your contribution.
Sincerely yours,
A/Prof. Peter J Meikle
Chair of the 1st International Electronic Conference on Metabolomics
Editor-in-chief of Metabolites (ISSN 2218-1989)
NHMRC Senior Research Fellow Program Head, Metabolism
Head, Metabolomics Laboratory
Baker IDI Heart and Diabetes Institute
75 Commercial Road, Melbourne VIC 3004, Australia
E-Mail: peter.meikle@bakeridi.edu.au
Website: www.bakeridi.edu.au
A/Prof Peter Meikle is a NHMRC Senior Research Fellow, Program leader for Metabolism and Head of the Metabolomics Laboratory within Baker IDI Heart and Diabetes Institute. He is Editor-in-Chief of Metabolites and holds affiliate positions at the University of Melbourne, Monash University and the University of Sydney. The Metabolomics Laboratory has a focus on the dyslipidemia and altered lipid metabolism associated with obesity, diabetes and cardiovascular disease and its relationship to the pathogenesis of these disease states. This work is leading to new approaches to early diagnosis and risk assessment as well as the development of new lipid modulating therapies for chronic disease.