Home
»
MOL2NET-04
» Section 05: WCUCW-02: West Coast University Capstone Workshop, WCU, Miami, USA, 2018
MOL2NET 2018, International Conference on Multidisciplinary Sciences, 4th edition
This conference is organized by Prof. González-Díaz H. (IKERBASQUE Professor). Sciforum is not responsible for the content posted on this website.
05: WCUCW-02: West Coast University Capstone Workshop, WCU, Miami, USA, 2018
WCUCW-02
NOTES: We suggest you to download and use the [Template File] to write your communication. We also strongly recommend you to read carefullythe [Instructions to authors] about publication model, copyright, authors responsibilities, etc.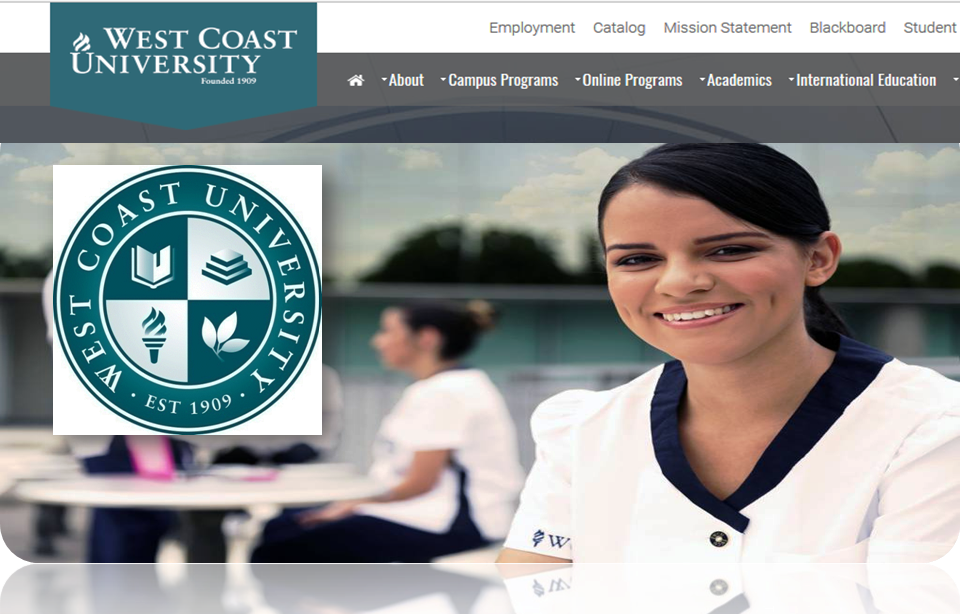 Dear colleagues worldwide, we invite you to join us at WCUCW-02 West Coast University Capstone Workshop, 2018, Miami, FL, USA. This is the Capstone workshop for West Coast University (WCU), Miami, FL, USA. This workshop series held each academic term is devoted to fostering both education and research in multidisciplinary sciences. Nursing students completing their General Education courses at WCU form groups of three and take on the roles of scientist, medical researcher, or public health professional, all of them approaching an assigned topic from their field of expertise. They are each required to devise a study on their topic, pretend to conduct it, generate logical data to support a hypothesis, write an academic paper sharing their findings, and defend their data in a presentation.The workshop education goals focus on professors and students in the WCU Miami campus Capstone course. However, we also welcome researchers and students from other nationwide WCU campuses and researchers from other institutions around the world.
The Capstone workshop is associated with MOL2NET-04 International Conference on Multidisciplinary Sciences, MDPI Sciforum, Switzerland, HQ UPV/EHU, Bilbao, Spain. It will therefore run both online and in person. The workshop runs online at the platform SciForum maintained by the editorial MDPI, Basel, Switzerland.It runs in person at WCU, Miami campus, during the Capstone course. The topics of interest include, but are not limited to, the following: Multidisciplinary Science (all areas), Health Science (all areas), Chemistry (all areas), Biology and Life Sciences (all areas), Environmental Science (all areas), Social Sciences (all areas), Biomedical Engineering, Mathematics (Applied), Data Analysis, Education. See the following note to authors on topics outside the scope of the conference and associated workshops [Note on topics].
Steps for Participation
(0) Register, Sign in/Login, to Sciforum platform [Sciforum login] (all year)
(1) Submit the title and abstract, select a section or workshop (do not upload paper here) [Submit New Abstract]
(2) Wait for Sciforum abstract acceptance email, follow the link, and/or login to upload paper(doc and pdf format)
(3) Download template doc and prepare your communication [Template File]
(4) Wait for paper acceptance and publication emails (follow link to proofread your paper, ASAP after upload)
(5) Communicate with chairpersons if corrections are necessary, including past editions (all year)

(6) Log in to post comments, questions, or answers in a section or one of the workshops
(7) Contact chairpersons if you need author (publication) or attendance (posting) certificate for conference and/or workshops (all year)
Notes to Participants

To see a detailed schedule of this workshop/section and of the entire conference follow this link:[MOL2NET workshops schedule]
Preliminary communications are not post-print journal papers. In this sense, committee and/or external reviewers check only scope and apparent scientific soundness. They have the same editorial process as for an online Preprint service. Therefore, all works receive DOI numbers and indexed in GoogleScholar. The works may also receive comments from registered participants (public post-publication review). The authors are encouraged to submit their works to peer-reviewed scientific journals of MDPI or other editorials during or after finalization of the conference, as per SciForum copyright rules.
Comments on previous works are short notes to comment about the more interesting points, highlights, etc. of works previously published by the authors or other groups. In this case, committee and/or external reviewers also only check the scope and apparent scientific soundness. The works may also receive comments from registered participants (public post-publication review).
After publication of papers is closed, we shall open the online platform, and the authors (professors, researchers, and students) will be able to post online comments, questions, and/or answers to comments in this workshop/section and also in the other general sections and/or >10 international workshops of the MOL2NET conference. (Many of them also run both online and in person.)
We strongly recommend that you carefully read the following notes to participants about publication model, copyright, authors' responsibilities, etc. Be aware, it is the author's responsibility to ensure the veracity of the contents(checking similarity to other works) and to carry out a proper citation of previous works. The committee is not responsible of these aspects in this publishing modality. We therefore strongly recommend the authors to use online text-similarity checking services to avoid any form of plagiarism or copyright violation. The authors may be requested to modify the communication (re-write their texts) in the case that high similarity is detected and reported to the committee. In these cases, the manuscript could be put on standby or withdrawn temporarily until the authors re-submit the proper version. The authors are also allowed to submit short reviews, comments, letters, or discussions of papers already published if they guarantee sufficient difference to previous public contents.
MDPI Journal Special Issue
In parallel, members of committees and/or authors of different workshops are encouraged to edit special issues for different journals of the editorial MDPI (http://www.mdpi.com/). This year WCUCW-02 shall be associate to the one special issue. The authors of papers submitted to the workshop are encouraged to complete their works in full version papers and submit to the journal as well. Please, check details about topic of the issue. Take also into consideration that publication in the workshop is free of charge but article processing charges may be levied to authors of the journal. The special issue is now in call for papers, submissions are welcome in a posteriori, in parallel, or totally independently from the conference. Manuscripts should be submitted online at www.mdpi.com by registering and logging in to this website. The details of the issue are:
Applied Sciences (Call for Papers): Special issue entitled: Complex Networks and Machine Learning: From Molecular to Social Sciences. Journal Applied Sciences (ISSN 2076-3417), JCR IF = 1.679. Topics: machine learning, complex networks, systems biology, protein networks, metabolic networks, ecosystems, artificial neural networks, social, financial, and legal networks. Editors: Prof. Maykel Cruz-Monteagudo, Email: mCruz@westcoastuniversity.edu, West Coast University, Miami Campus, FL, USA, FCT Fellow University of Porto Portugal, Consultant, Center for Computer Science (CCS), University of Miami, FL, USA.
Steering Committee (Chairpersons)

Advisory Scientific Committee