Welcome from the Chair
For the fourth year in a row, the International Electronic Conference on Medicinal Chemistry will be organized and sponsored by the peer-reviewed journal Pharmaceuticals, which is edited by MDPI. The conference will be held online at www.sciforum.net/conference/ecmc-4 during the month of November 2018.
The aim of the Conference is to gather researchers from all over the world and encourage discussions on any scientific field related to drug discovery and development. Posting presentations, videos, or posters disclosing your recent outstanding results enables you to take advantage of the conference to promote your work among thousands of your peers. Participation, as an author or a visitor, is ABSOLUTELY FREE; simply register on the home page.
This year, as the conference sponsor, Pharmaceuticals will be giving an award for the Best Presentation as elected by the scientific committee, which consists of 500 Swiss Francs. We hope you will be able to join this exciting event and enjoy a stimulating exchange with your peers around the world. Also, we will launch a Special Issue covering the event.
On behalf of our dynamic editorial staff and active scientific committee, we warmly invite you to join us during this fourth edition and we look forward to posting your contributions.
Conference Chair
Dr. Jean Jacques Vanden Eynde
Editor-in-Chief of Pharmaceuticals, Former Head of the Department of Organic Chemistry, University of Mons-UMONS, Belgium
Keynote Speakers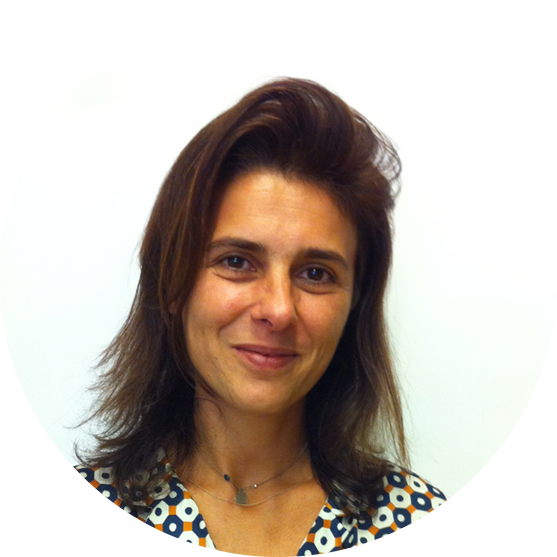 Prof. Dr. Maria Emília de Sousa
Laboratory of Organic and Pharmaceutical Chemistry, Faculty of Pharmacy of University of Porto, Portugal

Talk
Small molecules from the sea: models for innovative antimicrobial agents
Research Keywords
medicinal chemistry; organic synthesis; heterocycles, P-glycoprotein; anticancer; anticoagulants; chiral drugs; marine natural products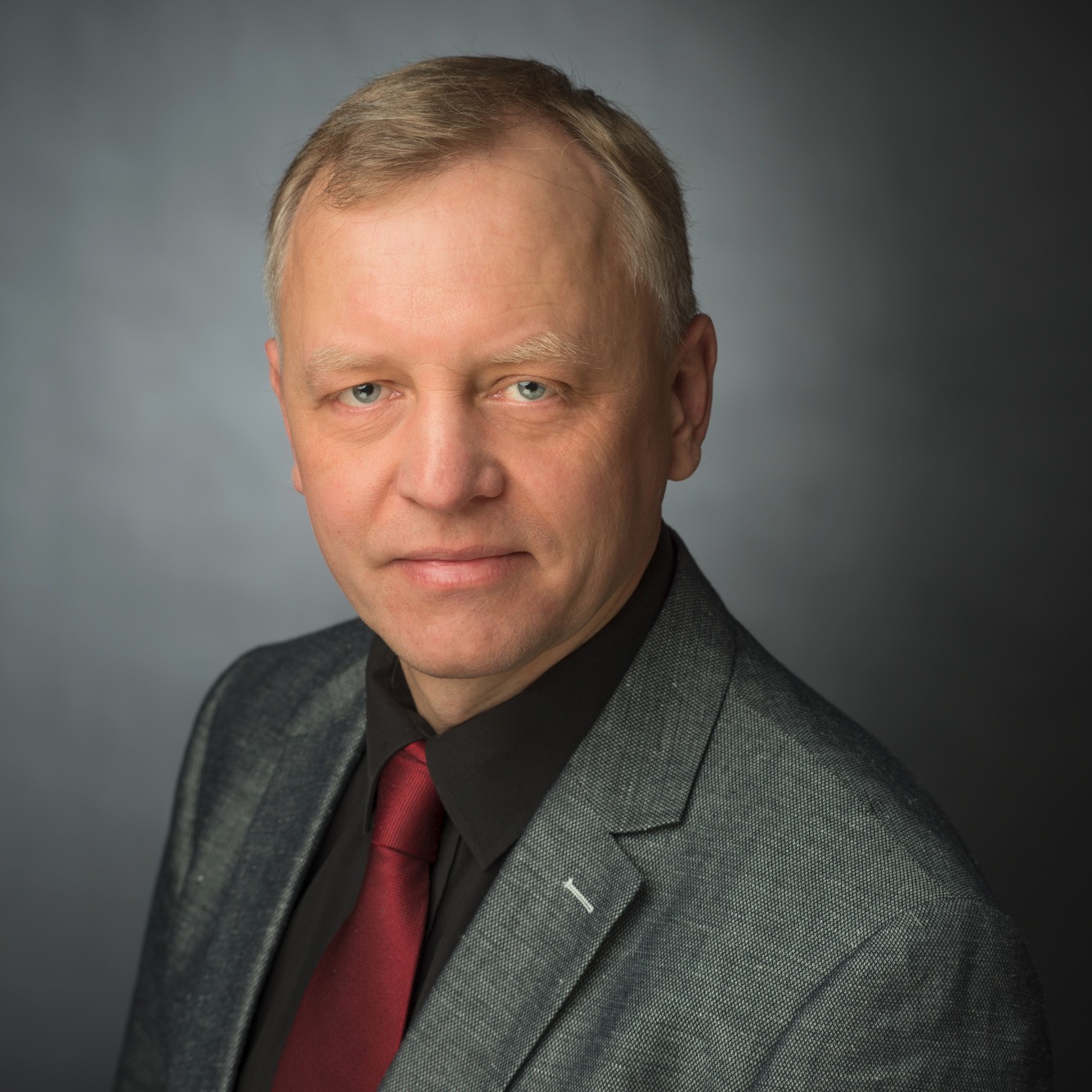 Prof. Dr. Karsten Niefind
Institut für Biochemie, Department für Chemie, Universität zu Köln, Zülpicher Straße 47, D-50674 Köln, Germany

Bio
Dr. Karsten Niefind is biochemist and apl. Professor at the Institute of Biochemistry of the University of Cologne. His research and teaching activities are dedicated to basic biochemistry and to the structure/function relationships of selected proteins, in particular involved in signal transduction and (plant) innate immune response or relevant for biotechnological applications.
Research Keywords
structural biology; protein crystallography; enzymology; protein-protein interactions; protein kinases; EDS1-family of plant innate immune response proteins; human leukocyte elastase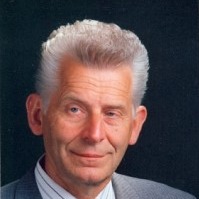 Prof. Dr. Gunars Duburs
Senior research fellow of the Latvian Institute of Organic Synthesis, Deputy Chairman, Division of Chemical, Biological and Medical Sciences, Latvian Academy of Sciences, Aizkraukles 21, Rīga, LV 1006, Latvia

Bio
Gunars Duburs Professor, Dr.chem.habil, Full Member of the Latvian Academy of sciences. Principal scientist, Latvian Institute of Organic Synthesis, Laboratory of Membrane active compounds and beta-diketones. Areas of activities: organic chemistry, medicinal chemistry. Scientific interests: chemistry of heterocyclic compounds, azines, membrane active compounds. Discovered and elaborated novel drugs: radioprotector diethone for oncological clinics, antihypertensive and antianginal drug riodipine (foridone), as well antioxidant diludine as carotene stabiliser and stimulant of productivity of animals. Publications: 550 scientific articles, 475 thesis, 75 patents.
Research Keywords
heterocyclic chemistry (mainly partially hydrogenated azines: dihydro- (tetrahydro-) pyridines, pyrimidines, polycyclic derivatives) - studies of chemical, physical chemical and biological properties; medicinal chemistry (synthesis and studies of neurotro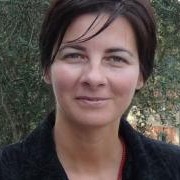 Prof. Dr. Valentina Onnis
Department of Life and Environmental Sciences, Unit of Pharmaceutical, Pharmacological and Nutraceutical Sciences Via Ospedale 72, I-09124 Cagliari, Italy

Research Keywords
medicinal chemistry; enzyme inhibitors; heterocyclic compounds, antiproliferative agents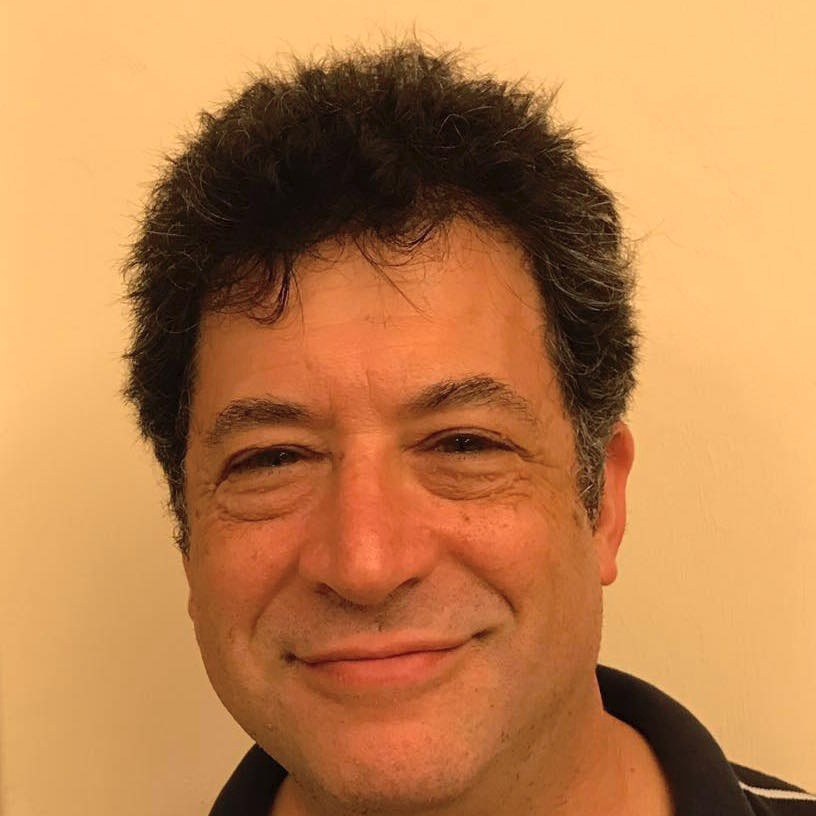 Prof. Dr. Gill Diamond
Department of Oral Biology, University of Florida College of Dentistry, Gainesville, FL 32610, USA

Research Keywords
host fungus interactions, antimicrobial peptides, antifungal peptides, defensins, cathelicidins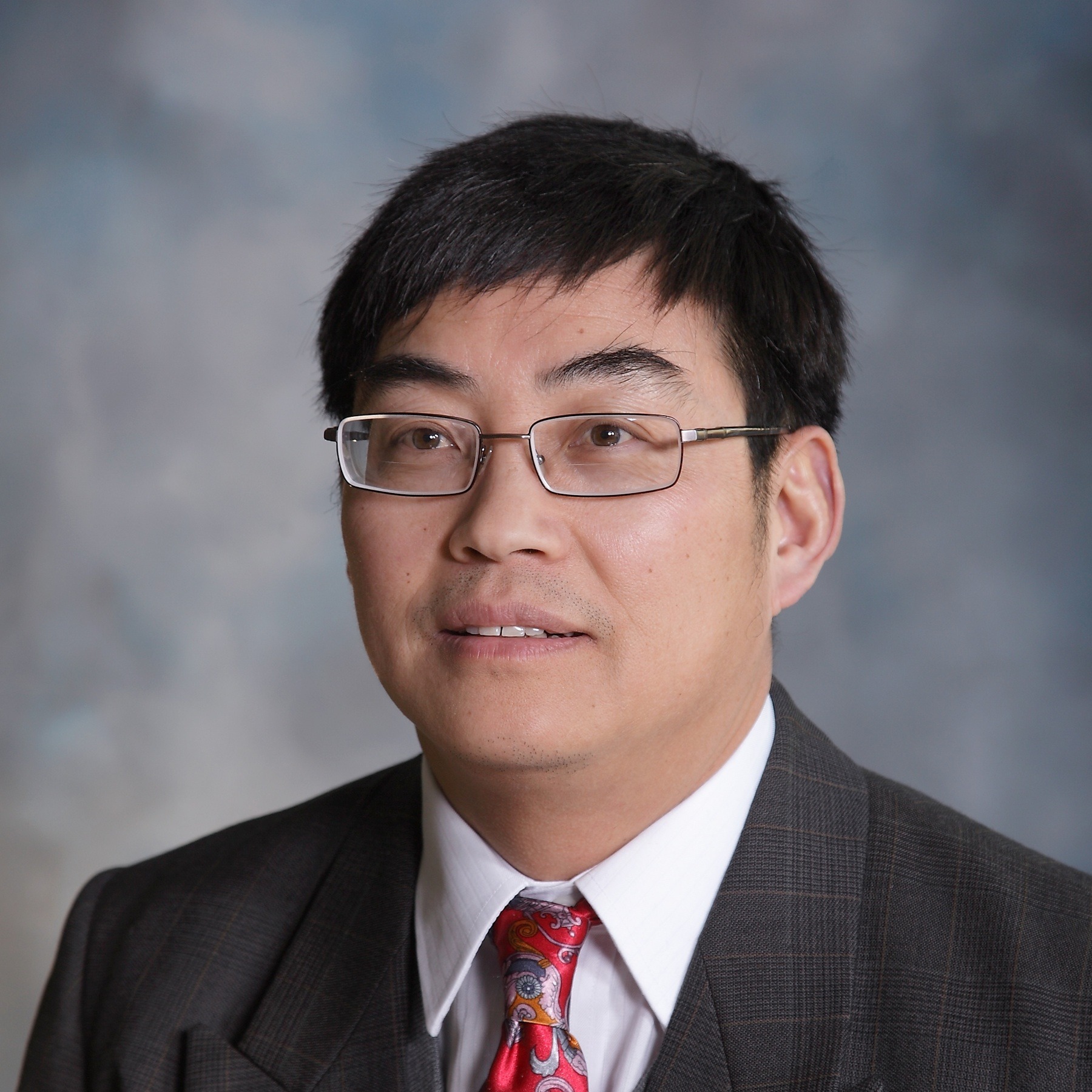 Dr. Guangshun Wang
Department of Pathology & Microbiology University of Nebraska Medical Center, USA

Bio
Dr. Guangshun Wang is an Associate Professor at the University of Nebraska Medical Center (Omaha, Nebraska, USA). He is interested in developing novel compounds to treat human diseases, such as drug-resistant superbugs, viruses and cancer. His laboratory utilizes an integrated approach by combining chemistry, biophysics, bioinformatics, genetics, and structural biology. Two general methods are exploited to identify novel drug candidates. First, library screen is used. To search and screen starting templates, his laboratory has constructed the Antimicrobial Peptide Database (http://aps.unmc.edu/AP), which is widely utilized. As of July 2018, this database contained 2987 antibacterial, antiviral, antifungal, anti-parasitic and anticancer peptides, primarily from natural sources, covering the six life kingdoms (bacteria, archaea, fungi, protists, plants, and animals). Second, structure-based design is conducted. The lab uses multidimensional nuclear magnetic resonance (NMR) spectroscopy to determine the 3D structure of important pepti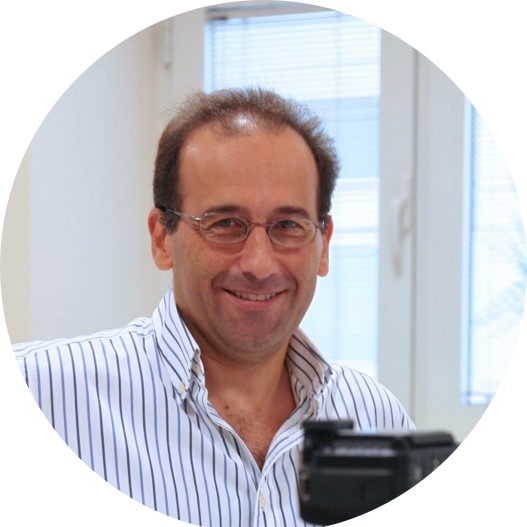 Dr. Alfredo Berzal-Herranz
Department of Molecular Biology, Instituto de Parasitología y Biomedicina López-Neyra, (IPBLN-CSIC), PTS Granada, Av del Conocimiento 17, 18016 Granada, Spain

Bio
Dr. Alfredo Berzal-Herranz, Biologist. Senior Researcher at the Instituto de Parasitología y Biomedicina López-Neyra" belonging to the Spanish National Research Council (IPBLN-CSIC), Granada, Spain. In April 1990 obtained his Ph.D in Biochemistry and Molecular Biology from the Autónoma University of Madrid, Spain. After a short postdoctoral term at the BMC-Uppsala University (Sweden), he moved to the University of Vermont (USA; Dr. John Burke's laboratory), where he was involved in the biochemical characterization of ribozymes. Since December 1993 he leads his own research group at the IPBLN-CSIC. He is the author of more than 80 scientific publications. His current scientific interest is the study of the biological activity of the RNA, mainly focusing in the structure/function of conserved functional RNA domains in viral RNA genomes (mainly HIV and HCV and flavivirus), and its potential as antiviral targets; design and characterization of RNA molecules with inhibitory activity (e.g. ribozymes, aptamers, antisense RNAs) a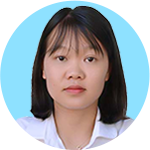 Dr. Le Thi Song
School of Environmental Science and Engineering, Kochi University of Technology, Tosayamada, Kami, Kochi 782-8502, Japan

Bio
My name is Le Thi Song. My scientific research began in the area of Electrochemical and Corrosion Protection during my undergraduate studies at Department of Chemistry at Hanoi University of Science and Technology, Vietnam in 2009. From 2010 to 2012, I worked as master researcher at Interfacial Engineering Lab, Chemical and Biochemical Engineering Department at Dongguk University, Seoul, South Korea. Then in 2013, I became a Ph.D researcher at Kochi University of Technology, Japan under supervision of professor Nagatoshi Nishiwaki and received my Ph.D in organic synthesis in 2015. Then, I worked as a visiting researcher at this university for 1 year. From 2016, I became a research collaborator at Ton Duc Thang University in Vietnam. My research interests comprise not only synthetic organic chemistry using nitro compounds, heterocycles (ring transformation, dinitropyridone, nitroanilines, nitropyridines …), but also superhyrophobic coating, silica thin film, electroplating, corrosion and so on.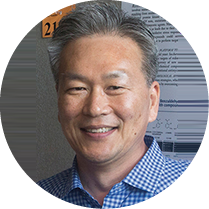 Dr. Jong H. Kim
Foodborne Toxin Detection and Prevention Research Unit, Western Regional Research Center, US Department of Agriculture, Albany, California, USA.

Bio
Jong H. Kim is a Research Scientist in the Foodborne Toxin Detection and Prevention Research Unit, Western Regional Research Center, US Department of Agriculture, Albany, California, USA. His research focuses on the development of intervention strategies for control of fungal pathogens including mycotoxigenic fungi. He provides chemo-biological expertise, particularly in the identification of cellular targets, mechanisms of action and compound interaction, and participates in resistance management in collaboration with industry and academia.
Research Keywords
antifungal; antioxidant system; cell wall integrity; chemosensitization; drug repurposing; drug resistance; filamentous fungi; mitochondrial respiration; mycotoxins; oxidative stress; redox-active; signaling pathway; small molecules; synergism; yeast path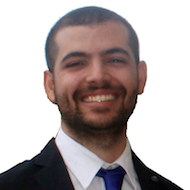 Dr. Alessandro Deplano
Pharmacelera, Plaça Pau Vila, 1, Sector 1, Edificio Palau de Mar, Barcelona 08039, Spain

Bio
Dr. Alessandro Deplano is Pharmacelera's Medicinal/Computational Chemist. He has got a Ph.D. in Medicinal Chemistry at the University of Cagliari, Italy, with a thesis entitled "Design, synthesis and SAR of small molecules acting on pain pathways" under the supervision of Prof. Valentina Onnis. His Ph.D. studies were focused on the design and synthesis of numerous molecules with different structure and specific pharmacological targets, in particular compounds endowed with analgesic activities. He worked also on synthesis of new molecules endowed with carbonic anhydrase inhibitory activity, antiproliferative activities on human cancer cell lines, and molecules endowed with nematicidal activity. He holds a Master degree in Pharmaceutical Chemistry and Technology, at University of Cagliari, which give him a strong background in pharmacology, biology and anatomy, along with organic and medicinal chemistry, field in which he gave his thesis dissertation. During his Ph.D. program he spent a semester at American University of Washington
List of accepted submissions (75)
Title
Authors
Video
Poster
Impact of different geometrical structures of copper(II) complexes on interactions with bio-relevant nucleophiles under physiological conditions
Enisa Selimovic Andrei Komolkin Andrei Egorov Tanja Soldatovic
N/A
Show Abstract


Over the past decades, transition metal complexes have attracted considerable attention in medicinal inorganic chemistry, especially as synthetic metallonucleases and metal-based anticancer drugs that are able to bind to DNA under physiological conditions (Pessoa, J.C., et al. J. Inorg. Biochem. 2011, 105, 637-644). Copper(II) complexes offer various potential advantages as antimicrobial, antiviral, anti-inflammatory, antitumor agents, enzyme inhibitors, chemical nucleases, and they are also beneficial against several diseases like copper rheumatoid and gastric ulcers (Fricker, S.P., Dalton Trans. 2007, 43, 4903-4917).

Substitution reactions of square-planar [CuCl2(en)] and square-pyramidal [CuCl2(terpy)] complexes (where en= 1,2-diaminoethane and terpy= 2,2':6',2''- terpyridine) with bio-relevant nucleophiles have been investigated at pH 7.4 in the presence of 0.010 M NaCl. Mechanism of substitution was probed via mole-ratio, kinetic, mass spectroscopy and EPR studies. In the presence of an excess of chloride, the octahedral complex anion [CuCl4(en)]2- forms rapidly while equilibrium reaction was observed for [CuCl2(terpy)]. Different order of reactivity of selected bio-molecules toward Cu(II) complexes was observed. The nature of the buffer just affects the Cu(II) complexes conformational dynamics. According to EPR data L-Methionine forms a most stable complex with [CuCl2(en)] among the bio-ligands considered while [CuCl2(terpy)] complex is very stable and there are no significant changes in its square-pyramidal geometry in the presence of buffers or bio-ligands. The obtained results represent progress in investigation of the mechanism of substitution reactions between Cu(II) complexes and biological relevant nuclepohiles. Also, they provide very useful information for the future design of potential copper-based anticancer drugs (Selimović, E., et al. J. Coord. Chem. 2018, 71(7), 1003-1019).

Synthesis and Evaluation of New 6-formyl-oxazolo[3,2-a]pyrimidine derivatives as Potential Src Kinase Inhibitors
Jean Guillon François Hallé Solène Savrimoutou Stéphane Moreau Daniel-Henri Caignard Pascal Sonnet
N/A