Innovation Aviation & Aerospace Industry - International Conference 2021
28–30 Jun 2021, Chiang Mai, Thailand
---
Astronomical,
Aerospace,
Aviation
Share:





Bookmark
Add this event to bookmarks
Go to the Sessions
Event Details
Welcome from the Chairs
On behalf of the Innovation Aviation & Aerospace Industry - International Conference 2021 Organizing Committee, we are pleased to announce our second Innovation Aviation & Aerospace Industry - International Conference 2021. The conference is organized by the International Academy of Aviation Industry (IAAI), King Mongkut's Institute of Technology Ladkrabang (KMITL) with special partner, the National Astronomical Research Institute of Thailand(NARIT), and will be held as a three-day event in Chiang Mai Province, Thailand, from June 28th‒30th, 2021. This year conference has a main focus on "Astronomical and Aerospace Symposium."

IAAI International Conference aims to become the leading annual conference in fields related to the aviation and aerospace industries. This conference focuses on innovations in aviation and aerospace by fostering knowledge and new ideas for research work within the community, speakers, plenary speeches, young researchers and practitioners. The conference also seeks to provide forums, oral presentations, technical workshops, and scientific sessions. We invite researchers, aerospace and aviation industry representatives, and others with an interest in the impacts of the aerospace and aviation industry to join us for what will be an exciting event.

The conference will host several internationally renowned speakers and invite submissions for oral presentations. All presenters at the conference will be encouraged to submit a full manuscript of their presentation for publication consideration in a special issue of Aerospace.

We hope to see you in the vibrant and exciting city of Chiang Mai in June 2021.

Conference Chairs
Soemsak Yooyen, Dean of IAAI, KMITL, Thailand
Suparerk Aukkaravittayapun, NARIT, Thailand
Utane Sawangwit, NARIT, Thailand
Conference Secretariat
Patcharin Kamsing, IAAI, KMITL, Thailand
Peerapong Torteeka, NARIT, Thailand
CALL FOR PAPERS
Scholars interested in participating with the conference can submit their abstract (about 200-250 words covering the areas of manuscripts for the proceedings issue) online on the website until

30th

January 2021

15th

February 2021

The Conference Committee will pre-evaluate, based on the submitted abstract, whether a contribution from the authors of the abstract will be welcome for the conference. All authors will be notified by 28th

February 2021 about the acceptance of their abstract.

If the abstract is accepted for this conference, the author is asked to submit the manuscript(about 3-4 pages), optionally along with a PowerPoint and/or video presentation of his/her paper (only PDF)

After the conference, the Conference Committee will select papers that may be included for publication in the

Special Issue

of the Journals:

Aerospace,
Conference Organizers
International Academy of Aviation Industry, King Mongkut's Institute of Technology Ladkrabang
King Mongkut's Institute of Technology Ladkrabang

Introduction
King Mongkut's Institute of Technology Ladkrabang (KMITL or KMIT Ladkrabang for short) is a research and educational institution in Thailand. It is situated in Lat Krabang District, Bangkok approximately 30 km east of the city center. The university consists of nine faculties: engineering, architecture, science, industrial education and technology, agricultural technology, information technology, food industry, liberal arts, and medicine.
National Astronomical Research Institute of Thailand
National Astronomical Research Institute of Thailand

Conference Chairs
Bio
Dean of IAAI, KMITL, Thailand
Instructions for Authors
INSTRUCTIONS FOR AUTHORS
available at https://iaai.asia/
Venue, Travel and Accommodation
With beautiful nature blended with Lanna Culture and colours of contemporary perfectly Chiang Mai is, therefore, a province that has many tourists, both Thai and foreigners, come in many millions each year. Popular tourist activities in Chiang Mai include worshipping the Phra That doi suthep, which is an important Landmark of Chiang Mai people. Experience the local way of life and shop for stylish handmade products at Thapae Walking Street. Visit various species of plants at the Queen Sirikit botanical Garden and Rajapruek Royal Park. Do not miss to shop art products, taste local cuisine and see cultures on Nimmanhaemin Road. In addition, nature and mountain tours are another activity that should not be missed when visiting Chiang Mai, whether stepping on the highest point of Thailand at the top of doi inthanon. Absorb the beauty of the rice fields, feel the cool breeze while watching the giant tiger flower at Doi Ang Khang. Experience Ecotourism HomeStay in Mae Kampong and visit Hmong villages in Doi Pui and many more.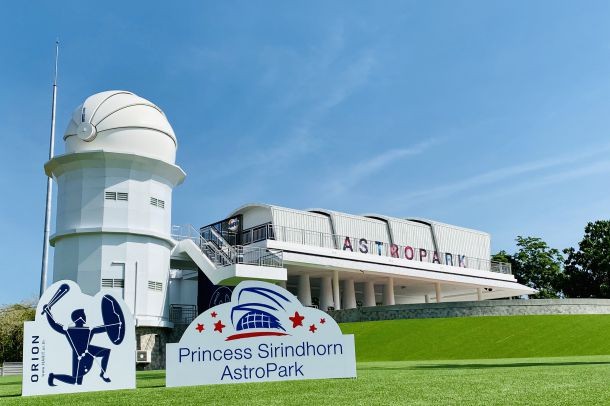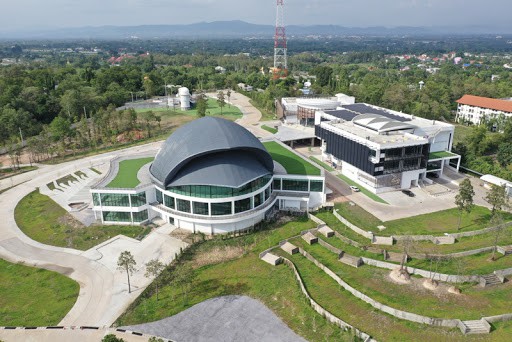 List of accepted submissions (22)
Id
Title
Authors
Presentation
sciforum-043151
COVID-19 on Job Insecurity and Mental Health of Thai Airways International Flight Attendants

Vongsa Laovoravit

,

Krit Pongpirul

,

,

,

Submitted: 25 Jan 2021

Abstract:

Show Abstract

Vongsa Laovoravit

,

Krit Pongpirul

, , ,
N/A
Show Abstract


Abstract: The ongoing COVID-19 pandemic, which plunging the entire aviation industry into a deep crisis and putting hundreds of thousands of airline jobs at risk, affects Thai Airways flight attendants, with high stressors towards their job insecurity. As human factors are considered critical aspects that influence safety in aviation, this study aimed to 1) examine the impact of job insecurity on Thai Airways flight attendants' mental health during COVID-19 disruption, 2) investigate how they managed themselves to regain life satisfaction during the indefinite suspension of all scheduled flights, and 3) measure psychological distress development, a year after the airline announcement to halt all air services. The GHQ-12 (General Health Questionnaire-12), a self-administered instrument, was adopted to screen flight attendants' psychological well-being. Five male and seven female flight attendants, who had the highest scores, indicating worse conditions between 9 to 11 of total scores 12, were selected for the in-depth online interviews in February 2020 and a year later in January 2021. The result showed psychological strains caused by prolonged stress that can lead to safety-related performance decrements when flight attendants need to perform safety-critical roles in emergencies. Hence, the flight attendants should have a mental health check-up before resuming regular commercial flight operations.

sciforum-047148
Efficacy of Ultraviolet Radiation on Microbial Eliminations from Conditioning Airflow

Soemsak Yooyen

,

,

,

,

,

Submitted: 25 May 2021

Abstract:

Show Abstract

Soemsak Yooyen

, , , , ,
N/A
Show Abstract


Disinfection of air conditioning rooms are related to reduce the risk of pathogenic epidemics. Various chemical and physical disinfection approaches are applied to the rooms for healthcare. In this study, efficacy of ultraviolet radiation on microbial elimination of air conditioning room was analysis. Ultraviolet chamber is constructed and assembled over the air conditioner in 25 cubic meter room. Ultraviolet-C (UVC) is radiated to airflow out of air conditioner. Five places of enrich media were placed on different position of room floor at different time interval for fifteen minutes. Plates were closed and reversed incubation at room temperature. Different types of microbial colonies on plates were counted. Average number of colonies from radiation on airflow room were analyzed and compared to those from non-radiation on airflow room (control). The result showed that ultraviolet radiation on conditioning airflow have efficiency on microbial reduction depending on the expose time. Furthermore, ultraviolet radiation may be effect on microbial cell injury because injured colonies were slowly growing and appearing in enrich media. Therefore, UVC radiation chamber assembled over the air conditioner have benefit on eliminating microorganisms in air conditioning room and will be used in enhancing efficacy on room disinfection for various healthcare purposes.

sciforum-043788
Multiple-Unmanned Air Vehicle Trajectory Optimization during Close-Approach Boundary based on Line-of-Sight Technique

Warunyu Hematulin

,

Patcharin Kamsing

,

Peerapong Torteeka

,

,

Thaweerath Phisannupawong

,

Submitted: 13 Feb 2021

Abstract:

Show Abstract

Warunyu Hematulin

,

Patcharin Kamsing

,

Peerapong Torteeka

, ,

Thaweerath Phisannupawong

,
N/A
Show Abstract


The rendezvous mission is one of the most useful and interesting in aerospace industry. Working together of multiple Unmanned Aerial Vehicles (UAV)s with limited space can cause the damage to UAVs. This research presents Unmanned Aerial Vehicle (UAV) rendezvous method that can approach UAV to another UAV with minimum displacement between them while they are moving. This rendezvous method is guided by Line-of-Sight (LOS) guidance law. The mission is guiding the UAV to join the route of another UAV to the end of mission with minimum displacement and without collision between them. Aerial Information and Robotics Simulation or AirSim which is working on Unreal Engine 4 software is presented. The positioning of UAVs is provided by Global Positioning System (GPS) sensor on both UAVs.

sciforum-043340
Calculation of link budget from LoRa ground sensor to IoTs satellite

Wetchaphat Pa-in

,

Vachiravit Chotimanon

,

Intanon Lapapan

,

Peeramed Chodkaveekityada

Submitted: 29 Jan 2021

Abstract:

Show Abstract

Wetchaphat Pa-in

,

Vachiravit Chotimanon

,

Intanon Lapapan

,

Peeramed Chodkaveekityada

N/A
Show Abstract


LoRa is a Low-Power Wide-Area Network (LPWAN) technology for Internet of Things (IoTs) application. Its advantages are low power consumption, inexpensive equipment cost, highly- secure access, and most importantly, good for long-range communication. Currently, LoRa network are extensively deployed worldwide. In the near future, that LoRa gateway may not be able to provide sufficient coverage for the ever-increasing deployment. A solution is to move the LoRa gateway up high to the satellite. The objective of this study was to theoretically investigate the feasibility of successful communication between ground sensor and LoRa gateway mounted in a satellite. In this study, sets of transmission parameters were analyzed whether, in principles, they would be able to support such kind of communication setup. For example, LoRa communicated in the frequency band 923 – 925 MHz in Thailand. Modified mathematical expressions were derived for link budget calculation. Using certain assumptions and this mathematical model, we discovered that, in principles, a suitable set of transmission parameters would be able to make the link budget sufficiently high so that this communication scheme would be feasible. The findings from this study may directly benefit developers of new applications of LoRa and IoTs satellite in their effort to design a communication scheme for their system. Nevertheless, the discovered feasibility was from the standpoints of theoretical matters. A valid experiment is needed in a future research to actually confirm this feasibility.

sciforum-042625
The Feasibility of Thailand Lunar Simulant(TLS-01) Biomining †

Siwarote Siriluck

,

,

Saran Seehanam

Submitted: 25 Jan 2021

Abstract:

Show Abstract

Siwarote Siriluck

, ,

Saran Seehanam

N/A
Show Abstract


The Lunar Mission has involved with the different conditions from earth such as gravity, air pressure, temperature, lunar regolith and others. As a part of nuclear fusion project known in mini sun on earth, the Helium-3 is a fuel source from the moon. The clean energy will plan to use for extracting water, construction materials, fertilization, lunar agriculture and sustainable living in finally. The ore processing and extraction are needed to study more. The samples of lunar regolith have investigated from Apollo project until the created-prepared lunar regolith simulant from earth resource in various countries such as USA Europe India Russia and Thailand. The Thailand Lunar Simulant(TLS-01) in this research were reported the four parameters as physical properties, chemical composition, mineralogical characteristic, particle size distribution and the progress of mineral extraction by biomining method. The results found that the basalt rock from Trad province can use for the simulant material. The biomining can extract the necessary elements from the lunar regolith simulant which are Sodium Magnesium Iron Aluminum Titanium and Silica.
Sponsors and Partners
available at https://iaai.asia/
* This event is managed by external organizers. Sciforum is not responsible for the content posted on this website.