Innovation Aviation & Aerospace Industry - International Conference 2021
28–30 Jun 2021, Chiang Mai, Thailand
---
Astronomical,
Aerospace,
Aviation
Share:





Bookmark
Add this event to bookmarks
Go to the Sessions
Event Details
Welcome from the Chairs
On behalf of the Innovation Aviation & Aerospace Industry - International Conference 2021 Organizing Committee, we are pleased to announce our second Innovation Aviation & Aerospace Industry - International Conference 2021. The conference is organized by the International Academy of Aviation Industry (IAAI), King Mongkut's Institute of Technology Ladkrabang (KMITL) with special partner, the National Astronomical Research Institute of Thailand(NARIT), and will be held as a three-day event in Chiang Mai Province, Thailand, from June 28th‒30th, 2021. This year conference has a main focus on "Astronomical and Aerospace Symposium."

IAAI International Conference aims to become the leading annual conference in fields related to the aviation and aerospace industries. This conference focuses on innovations in aviation and aerospace by fostering knowledge and new ideas for research work within the community, speakers, plenary speeches, young researchers and practitioners. The conference also seeks to provide forums, oral presentations, technical workshops, and scientific sessions. We invite researchers, aerospace and aviation industry representatives, and others with an interest in the impacts of the aerospace and aviation industry to join us for what will be an exciting event.

The conference will host several internationally renowned speakers and invite submissions for oral presentations. All presenters at the conference will be encouraged to submit a full manuscript of their presentation for publication consideration in a special issue of Aerospace.

We hope to see you in the vibrant and exciting city of Chiang Mai in June 2021.

Conference Chairs
Soemsak Yooyen, Dean of IAAI, KMITL, Thailand
Suparerk Aukkaravittayapun, NARIT, Thailand
Utane Sawangwit, NARIT, Thailand
Conference Secretariat
Patcharin Kamsing, IAAI, KMITL, Thailand
Peerapong Torteeka, NARIT, Thailand
CALL FOR PAPERS
Scholars interested in participating with the conference can submit their abstract (about 200-250 words covering the areas of manuscripts for the proceedings issue) online on the website until

30th

January 2021

15th

February 2021

The Conference Committee will pre-evaluate, based on the submitted abstract, whether a contribution from the authors of the abstract will be welcome for the conference. All authors will be notified by 28th

February 2021 about the acceptance of their abstract.

If the abstract is accepted for this conference, the author is asked to submit the manuscript(about 3-4 pages), optionally along with a PowerPoint and/or video presentation of his/her paper (only PDF)

After the conference, the Conference Committee will select papers that may be included for publication in the

Special Issue

of the Journals:

Aerospace,
Conference Organizers
International Academy of Aviation Industry, King Mongkut's Institute of Technology Ladkrabang
King Mongkut's Institute of Technology Ladkrabang

Introduction
King Mongkut's Institute of Technology Ladkrabang (KMITL or KMIT Ladkrabang for short) is a research and educational institution in Thailand. It is situated in Lat Krabang District, Bangkok approximately 30 km east of the city center. The university consists of nine faculties: engineering, architecture, science, industrial education and technology, agricultural technology, information technology, food industry, liberal arts, and medicine.
National Astronomical Research Institute of Thailand
National Astronomical Research Institute of Thailand

Conference Chairs
Dr. Soemsak Yooyen
iaai.kmitl.ac.th

Bio
Dean of IAAI, KMITL, Thailand
Dr. Suparerk Aukkaravittayapun
Instructions for Authors
INSTRUCTIONS FOR AUTHORS
available at https://iaai.asia/
Venue, Travel and Accommodation
With beautiful nature blended with Lanna Culture and colours of contemporary perfectly Chiang Mai is, therefore, a province that has many tourists, both Thai and foreigners, come in many millions each year. Popular tourist activities in Chiang Mai include worshipping the Phra That doi suthep, which is an important Landmark of Chiang Mai people. Experience the local way of life and shop for stylish handmade products at Thapae Walking Street. Visit various species of plants at the Queen Sirikit botanical Garden and Rajapruek Royal Park. Do not miss to shop art products, taste local cuisine and see cultures on Nimmanhaemin Road. In addition, nature and mountain tours are another activity that should not be missed when visiting Chiang Mai, whether stepping on the highest point of Thailand at the top of doi inthanon. Absorb the beauty of the rice fields, feel the cool breeze while watching the giant tiger flower at Doi Ang Khang. Experience Ecotourism HomeStay in Mae Kampong and visit Hmong villages in Doi Pui and many more.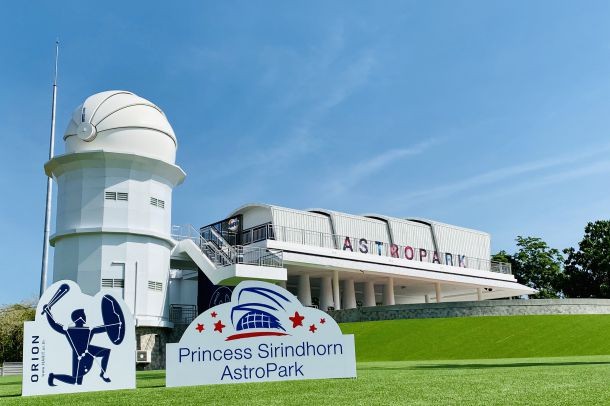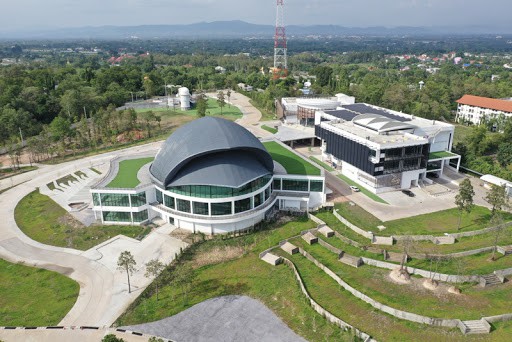 List of accepted submissions (22)
Id
Title
Authors
Presentation
sciforum-043338
LoRa Multi-Channel Access to Doppler effect in CubeSat Radio Communication

Intanon Lapapan

,

Wetchaphat Pa-in

,

Vachiravit Chotimanon

,

Peeramed Chodkaveekityada

Submitted: 29 Jan 2021

Abstract:

Show Abstract

Intanon Lapapan

,

Wetchaphat Pa-in

,

Vachiravit Chotimanon

,

Peeramed Chodkaveekityada

N/A
Show Abstract


Currently, Communication Technology have an important role in our daily life. The technology of Internet of Things (IoTs), which is most likely will be deployed in conjunction with satellite technology. The currently developed technologies are based on satellite constellations in low Earth orbit, including CubeSat and nanosatellite constellations. This paper presents the results of a theoretical investigation of the feasibility of successful communication between a LoRa in a ground station and a LoRa in the satellite, including the Doppler effect that an IoT device may experience. Several sets of essential transmission parameters were considered, and their successful or unsuccessful outcomes were simulated. In addition, a laboratory testing was conducted to find out whether different transmission frequencies would affect the transmission quality considerably or not. It was found that, in principles, a few sets of essential transmission parameters would provide feasible communication between a LoRa on the ground and a LoRa in a satellite. In addition, the laboratory testing showed that different frequencies in the range of 923–925 MHz did not affect the transmission quality differently. The theoretical and experimentally acquired parameter values reported in this paper may directly benefit developers of new applications of LoRa and IoTs satellite in their effort to design an effective communication scheme for their system.

sciforum-043788
Multiple-Unmanned Air Vehicle Trajectory Optimization during Close-Approach Boundary based on Line-of-Sight Technique

Warunyu Hematulin

,

Patcharin Kamsing

,

Peerapong Torteeka

,

,

Thaweerath Phisannupawong

,

Submitted: 13 Feb 2021

Abstract:

Show Abstract

Warunyu Hematulin

,

Patcharin Kamsing

,

Peerapong Torteeka

, ,

Thaweerath Phisannupawong

,
N/A
Show Abstract


The rendezvous mission is one of the most useful and interesting in aerospace industry. Working together of multiple Unmanned Aerial Vehicles (UAV)s with limited space can cause the damage to UAVs. This research presents Unmanned Aerial Vehicle (UAV) rendezvous method that can approach UAV to another UAV with minimum displacement between them while they are moving. This rendezvous method is guided by Line-of-Sight (LOS) guidance law. The mission is guiding the UAV to join the route of another UAV to the end of mission with minimum displacement and without collision between them. Aerial Information and Robotics Simulation or AirSim which is working on Unreal Engine 4 software is presented. The positioning of UAVs is provided by Global Positioning System (GPS) sensor on both UAVs.

sciforum-043304
A Sprawling Posture Robot with a Flexible Spine for Efficient Locomotion in Various Gravity Environments from Earth, to Mars, and Moon

Worasuchad Haomachai

,

Potiwat Ngamkajornwiwat

,

Submitted: 28 Jan 2021

Abstract:

Show Abstract

Worasuchad Haomachai

,

Potiwat Ngamkajornwiwat

,
N/A
Show Abstract


Low gravity is one of the most challenging aspects of robot space exploration. Due to changing gravitational force, the locomotion performance of a legged robot tends to reduce when the gravity decreases. Recently, quadrupedal robots have increasingly been promoted for space exploration. Most existing studies have mainly developed robot locomotion with an erect posture and focused on the use of leg functionality. However so far, the robot locomotion with a sprawling posture and a flexible spine has not been fully investigated. According to this research gap, we present here the sprawling posture robot with a flexible spine inspired by geckos for low-gravity locomotion enhancement. The gecko-inspired robot is constructed with the 3-DOF spine and the 4-DOF legs. The movement of the robot is controlled by a central pattern generator (CPG). The experiments were performed in a physical simulation under the gravities of Earth, Mar, and the Moon. The experimental results show that, due to the lateral bending movement of the flexible spine with a C-Shaped standing wave pattern, the locomotion speed of the robot is increased by 100%, compared to the one with a traditional fixed spine under each gravity. Based on these results, a sprawling-type quadruped robot with a flexible spine will shed a new light for the future study of robot space exploration under low-gravity conditions.

sciforum-043843
Reduction of Rocket Dispersion Using Model Predictive Lateral Pulse Jet Control

wisit wiputgasemsuk

Submitted: 15 Feb 2021

Abstract:

Show Abstract

wisit wiputgasemsuk

N/A
Show Abstract


Uncontrolled fire ground to ground rockets produce high impact point dispersion due to various sources of error and environmental uncertainties. To increase a high single-shot hit probability, the rocket systems must equip with an on-board control mechanism. This paper investigates the use of lateral pulse jet control to reduce the dispersion of fire rockets. The numerical simulation of rocket trajectory is used to predict the impact point from an arbitrary state. The magnitude and direction of pulse jet thrust are based on the difference between the predicted impact point and target location. A comparison of dispersion for the uncontrolled and controlled impact points is proceeded through a Monte-Carlo simulation. It is shown that the dispersion radius, which is defined as the radius of circle centered at the mean impact point and containing 50% of the impact points, for the controlled case is noticeably smaller than the uncontrolled case.

sciforum-042386
Understanding XR Learning Experiences in Undergraduate Logistics Programs

Jeremy Luisier

,

Soemsak Yooyen

Submitted: 23 Dec 2020

Abstract:

Show Abstract

Jeremy Luisier

,

Soemsak Yooyen

N/A
Show Abstract


With emerging technologies and extended reality (XR) technology on the rise in logistics education programs, we evaluated the perceptions of Thai undergraduate students and faculty members on XR learning experiences using an XR Literacy Framework. The XR Literacy Framework was adapted from NMC Horizon Project's digital literacy framework and informed by the research work of Pehlivanis, Papagianni, and Styliadi (2004), and DHL's Key Developments and Implications (2019).

Questions focused on perspectives on XR usage in logistics management undergraduate programs in Ladkrabang, Bangkok, Thailand in the key areas of training levels and confidence in application of XR technology. All research constructs were measured using multiple-item 5-point Likert scales and target respondents were evaluated in terms of XR for logistics management familiarity. The data was collected from a judgment sample of respondents on a voluntary basis and analyzed with SPSS software.

A single t-test survey was performed to assess if there was a statistically significant difference between the sample qualified and the overall population. In both cases of training and confidence in application of XR technology, levels were deemed to be low.

Following responses on identified critical points, we recommend further study on increasing XR training in undergraduate logistics education programs and building confidence in practical application of XR technology.
Sponsors and Partners
available at https://iaai.asia/
* This event is managed by external organizers. Sciforum is not responsible for the content posted on this website.