Innovation Aviation & Aerospace Industry - International Conference 2021
28–30 Jun 2021, Chiang Mai, Thailand
---
Astronomical,
Aerospace,
Aviation
Share:





Bookmark
Add this event to bookmarks
Go to the Sessions
Event Details
Welcome from the Chairs
On behalf of the Innovation Aviation & Aerospace Industry - International Conference 2021 Organizing Committee, we are pleased to announce our second Innovation Aviation & Aerospace Industry - International Conference 2021. The conference is organized by the International Academy of Aviation Industry (IAAI), King Mongkut's Institute of Technology Ladkrabang (KMITL) with special partner, the National Astronomical Research Institute of Thailand(NARIT), and will be held as a three-day event in Chiang Mai Province, Thailand, from June 28th‒30th, 2021. This year conference has a main focus on "Astronomical and Aerospace Symposium."

IAAI International Conference aims to become the leading annual conference in fields related to the aviation and aerospace industries. This conference focuses on innovations in aviation and aerospace by fostering knowledge and new ideas for research work within the community, speakers, plenary speeches, young researchers and practitioners. The conference also seeks to provide forums, oral presentations, technical workshops, and scientific sessions. We invite researchers, aerospace and aviation industry representatives, and others with an interest in the impacts of the aerospace and aviation industry to join us for what will be an exciting event.

The conference will host several internationally renowned speakers and invite submissions for oral presentations. All presenters at the conference will be encouraged to submit a full manuscript of their presentation for publication consideration in a special issue of Aerospace.

We hope to see you in the vibrant and exciting city of Chiang Mai in June 2021.

Conference Chairs
Soemsak Yooyen, Dean of IAAI, KMITL, Thailand
Suparerk Aukkaravittayapun, NARIT, Thailand
Utane Sawangwit, NARIT, Thailand
Conference Secretariat
Patcharin Kamsing, IAAI, KMITL, Thailand
Peerapong Torteeka, NARIT, Thailand
CALL FOR PAPERS
Scholars interested in participating with the conference can submit their abstract (about 200-250 words covering the areas of manuscripts for the proceedings issue) online on the website until

30th

January 2021

15th

February 2021

The Conference Committee will pre-evaluate, based on the submitted abstract, whether a contribution from the authors of the abstract will be welcome for the conference. All authors will be notified by 28th

February 2021 about the acceptance of their abstract.

If the abstract is accepted for this conference, the author is asked to submit the manuscript(about 3-4 pages), optionally along with a PowerPoint and/or video presentation of his/her paper (only PDF)

After the conference, the Conference Committee will select papers that may be included for publication in the

Special Issue

of the Journals:

Aerospace,
Conference Organizers
International Academy of Aviation Industry, King Mongkut's Institute of Technology Ladkrabang
King Mongkut's Institute of Technology Ladkrabang

Introduction
King Mongkut's Institute of Technology Ladkrabang (KMITL or KMIT Ladkrabang for short) is a research and educational institution in Thailand. It is situated in Lat Krabang District, Bangkok approximately 30 km east of the city center. The university consists of nine faculties: engineering, architecture, science, industrial education and technology, agricultural technology, information technology, food industry, liberal arts, and medicine.
Email
patcharin.ka@kmitl.ac.th
National Astronomical Research Institute of Thailand
National Astronomical Research Institute of Thailand

Email
peerapong@narit.or.th
Conference Chairs
Bio
Dean of IAAI, KMITL, Thailand
Email
iaai2021.asia@gmail.com
Bio
Engineer
Email
iaai2020.asia@gmail.com
Bio
Engineer
Email
tomtom.analytics@gmail.com
Instructions for Authors
INSTRUCTIONS FOR AUTHORS
available at https://iaai.asia/
Venue, Travel and Accommodation
With beautiful nature blended with Lanna Culture and colours of contemporary perfectly Chiang Mai is, therefore, a province that has many tourists, both Thai and foreigners, come in many millions each year. Popular tourist activities in Chiang Mai include worshipping the Phra That doi suthep, which is an important Landmark of Chiang Mai people. Experience the local way of life and shop for stylish handmade products at Thapae Walking Street. Visit various species of plants at the Queen Sirikit botanical Garden and Rajapruek Royal Park. Do not miss to shop art products, taste local cuisine and see cultures on Nimmanhaemin Road. In addition, nature and mountain tours are another activity that should not be missed when visiting Chiang Mai, whether stepping on the highest point of Thailand at the top of doi inthanon. Absorb the beauty of the rice fields, feel the cool breeze while watching the giant tiger flower at Doi Ang Khang. Experience Ecotourism HomeStay in Mae Kampong and visit Hmong villages in Doi Pui and many more.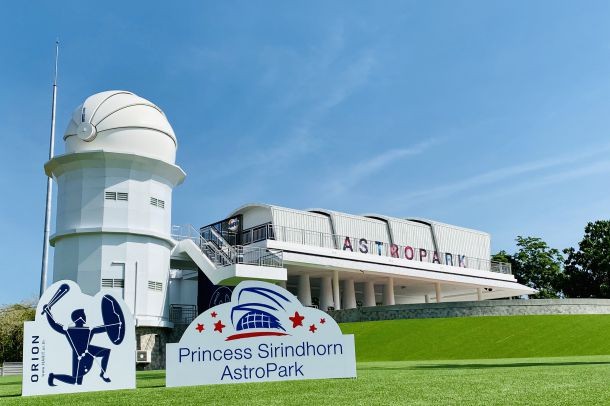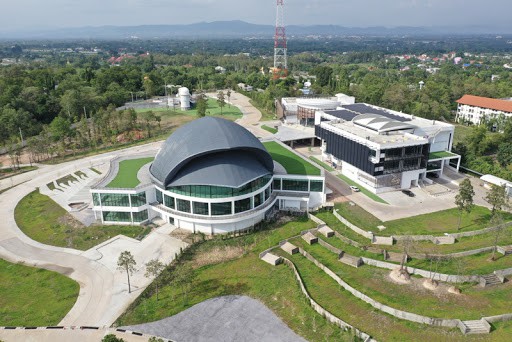 List of accepted submissions (22)
Id
Title
Authors
Poster PDF
sciforum-042316
Low Altitude Local Rocket Aerodynamics Analysis and Experimental Testing

Rapee Ujjin

,

,

Submitted: 30 Jan 2021

Abstract:

Show Abstract

Rapee Ujjin

, ,
N/A
Show Abstract


The Thai traditional rocket (Bang Fai) or local rocket festival is well known in Northeast Thailand, which is held annually during the months of April to June for highest altitude competition in several categories by their sizes and types. The aims of this paper are to analyze the aerodynamics characteristics of the local rocket designing by using CFD, then construct the rocket and perform the experimental testing. There are 13 rocket models with different nose cones and fins including the traditional rocket model. The simulations were performed at a velocity of 128 kt (66 m/s). From simulation results, the rocket model with ogive nose cone has the lowest turbulence intensity. Although the turbulence intensity from different fin designs are not significantly difference, the clipped triangular fin model yields the smallest intensity region behind the rocket. It is found that the model with ogive nose cone with elliptical fin has the lowest drag force of 6.37 N while the ogive nose cone with clipped triangular fin and the original design drag are 7.40 N and 8.50 N respectively. Even though, all of rocket designs in this study have stability margin higher than the recommended stability margin, the ogive nose cone and clipped triangular fin model has the highest stability margin of 6.0, which is chosen for rocket construction and experimental testing. The performance between the proposed rocket design model and the original local rocket are proven by launching experiment. The rocket contains 6 kg of solid fuel, which is classified as Bang Fai Muen. By observing the exhaust smoke, launchings of the rocket showed that the original rocket reached the altitude approximately 600 m and the new design reached around 700 m. Therefore, the ogive nose cone is capable of reducing drag while the clipped triangular fin can increase the directional stability during the launch, which permit the rocket to achieve higher altitude.

sciforum-042625
The Feasibility of Thailand Lunar Simulant(TLS-01) Biomining †

Siwarote Siriluck

,

,

Submitted: 25 Jan 2021

Abstract:

Show Abstract

Siwarote Siriluck

, ,
N/A
Show Abstract


The Lunar Mission has involved with the different conditions from earth such as gravity, air pressure, temperature, lunar regolith and others. As a part of nuclear fusion project known in mini sun on earth, the Helium-3 is a fuel source from the moon. The clean energy will plan to use for extracting water, construction materials, fertilization, lunar agriculture and sustainable living in finally. The ore processing and extraction are needed to study more. The samples of lunar regolith have investigated from Apollo project until the created-prepared lunar regolith simulant from earth resource in various countries such as USA Europe India Russia and Thailand. The Thailand Lunar Simulant(TLS-01) in this research were reported the four parameters as physical properties, chemical composition, mineralogical characteristic, particle size distribution and the progress of mineral extraction by biomining method. The results found that the basalt rock from Trad province can use for the simulant material. The biomining can extract the necessary elements from the lunar regolith simulant which are Sodium Magnesium Iron Aluminum Titanium and Silica.

sciforum-042386
Understanding XR Learning Experiences in Undergraduate Logistics Programs

Jeremy Luisier

,

Soemsak Yooyen

Submitted: 23 Dec 2020

Abstract:

Show Abstract

Jeremy Luisier

,

Soemsak Yooyen

N/A
Show Abstract


With emerging technologies and extended reality (XR) technology on the rise in logistics education programs, we evaluated the perceptions of Thai undergraduate students and faculty members on XR learning experiences using an XR Literacy Framework. The XR Literacy Framework was adapted from NMC Horizon Project's digital literacy framework and informed by the research work of Pehlivanis, Papagianni, and Styliadi (2004), and DHL's Key Developments and Implications (2019).

Questions focused on perspectives on XR usage in logistics management undergraduate programs in Ladkrabang, Bangkok, Thailand in the key areas of training levels and confidence in application of XR technology. All research constructs were measured using multiple-item 5-point Likert scales and target respondents were evaluated in terms of XR for logistics management familiarity. The data was collected from a judgment sample of respondents on a voluntary basis and analyzed with SPSS software.

A single t-test survey was performed to assess if there was a statistically significant difference between the sample qualified and the overall population. In both cases of training and confidence in application of XR technology, levels were deemed to be low.

Following responses on identified critical points, we recommend further study on increasing XR training in undergraduate logistics education programs and building confidence in practical application of XR technology.

sciforum-042924
Simulation of life-supporting conditions on exoplanets by CANSAT

Patcharapon Kaewnoen

Submitted: 16 Jan 2021

Abstract:

Show Abstract

Patcharapon Kaewnoen

Show Abstract


Nowadays, our earth has been fast-changing and have a various problem that effect to the ecosystem which has to adaptation but if a human can't adapt to live in the earth, we may have to settle in an exoplanet. So how do we know that it can settle? At present, we have a lot of technology in the survey of various exoplanets but it has many budgets. Would it be better if we can save the budget on this part? So we invent a satellite the size of a can or we call it "CANSAT" to survey and keep various data which can bring to analyze the possibility to live on that planet. We keep various data from CANSAT that are volume of nitrogen, oxygen and carbon, brightness, temperature, pressure, humidity, the volume of ozone, and intensity of UV ray. We designed it to be able to send data to a ground station to prevent data loss if we can't keep CANSAT. We simulate the situation from earth because we can't go to the exoplanet by releasing CANSAT from the sky by drone and rocket that we built. The height of the drone is about 300 meters and the height of the rocket is about 550. Various data bring to analyze and compare with height. The result from the analysis is certain that we can settle because we live on earth and we analyze that data about the origin of life (Abiogenesis) because if have a creature, we may develop to settle on that exoplanet.

sciforum-043133

Development and Mechanical properties of the first Thailand lunar regolith simulant (TLS-01)

Siraphob Santironnarong

,

Wasin Meesuay

,

Suttisak Soralump

,

,

Sarinya Jitklongsub

,

Wares Chancharoen

Submitted: 25 Jan 2021

Abstract:

Show Abstract

Siraphob Santironnarong

,

Wasin Meesuay

,

Suttisak Soralump

, ,

Sarinya Jitklongsub

,

Wares Chancharoen

N/A
Show Abstract


With the Artemis goal of establishing human colonies in 2024, the Moon is now considered to be the primary target that must be conquered before proceeding to further ventures. Lunar regolith simulants are an essential material that must replicate the crucial character of the actual lunar regolith in various major aspects, including both physical and chemical properties. For sustained research development progress, it is essential for Thailand to develop a lunar simulant that is widely available and cheap to produce while representing the crucial characteristics of lunar regolith. In this paper, Thailand Lunar regolith Simulant type 1 (TLS-01), the first developed lunar regolith simulant in Thailand, will be presented with its mechanical properties as the main topic. Their mechanical properties were tested by the Multi-stage direct shear testing method (KU-MDS shear testing method) and demonstrate that their results are within the range with other lunar regolith simulants. Moreover, its properties are within range of the actual lunar regolith collected from Apollo missions. The origin source of the TLS-01 was chosen based on the similarity in geochemical properties of the previous survey of basaltic rock in Thailand and lunar regolith from Apollo missions. Thus, TLS-01 demonstrated suitable mechanical and chemical properties to be the first lunar regolith simulant for Thailand and Southeast Asia.
Sponsors and Partners
available at https://iaai.asia/
* This event is managed by external organizers. Sciforum is not responsible for the content posted on this website.