2nd International Online-Conference on Nanomaterials
---
Nanomaterials,
Nanostructures,
Graphene,
2D Materials,
Magnetic Nanomaterials,
Nanomedicine,
Nanophotonics,
Nanodevices
Share:





Bookmark
Add this event to bookmarks
Go to the Sessions
Event Details
IOCN 2020 has been a success! Welcome to the new electronic conference IOCN 2023.
Thank You for Participating
Welcome from the Chairs
Dear Colleagues,
It is my pleasure to invite you to join the 2nd International Online-Conference (IOCN 2020) that is hosted online by: https://sciforum.net/conference/IOCN2020.
Nanomaterials constitute an essential part of modern everyday life, both on holiday and at home. Many things we have been using for a long time contain nanosize components, though frequently we are not aware of them. For instance, mimicking nature's nanotech is becoming a big business. Many research groups around the world have turned to geckos and mussels in order to prepare adhesives that bind to dry and wet surfaces alike. Numerous technologies in the modern world rely on nanostructures, often inspired by evolution in the natural world. However, there is much unexploited potential left to explore.
The scope of IOCN 2020 on Nanomaterials is to cover the whole breadth of nanomaterials research and provide a forum for presenting and discussing new results. Topics of interest include but are not limited to:
IOCN 2020 will be free of charge for presenters and visitors. There will be an opportunity to publish peer-reviewed and accepted papers in a Special Issue in Nanomaterials (https://www.mdpi.com/journal/nanomaterials/special_issues/nano_IOCN2020). MDPI offers a 20% discount on the publication fees for this Special Issue.
Conference Secretariat
Ms. Sandra Ma
MDPI Branch Office, Wuhan
E-Mail: [email protected]
Ms. Hobby Hou
MDPI Branch Office, Beijing
E-Mail: [email protected]
Call for Papers
The 2nd International Online-Conference on Nanomaterials (IOCN 2020) will be held from 15 to 30 November 2020. All proceedings will be held online at https://sciforum.net/conference/IOCN2020.
Throughout this event, we aim to cover the following topics:
IOCN 2020 will be completely free of charge—both to attend, and for scholars to upload and present their latest work on the conference platform. There will be a possibility to submit selected papers to the journal Nanomaterials (IF: 4.324, ISSN 2079-4991; https://www.mdpi.com/journal/nanomaterials), with a 20% discount on the APCs; IOCN 2020 offers you the opportunity to participate in this international, scholarly conference without having the concern or expenditure of travel — all you need is your computer and access to the Internet.
Accepted paper will be published after peer review in a Special Issue in Nanomaterials (https://www.mdpi.com/journal/nanomaterials).
Abstracts (in English) should be submitted by 25 October 2020 online at https://sciforum.net/conference/IOCN2020. For accepted abstracts, the full paper can be submitted by 20 January 2021. The conference itself will be held 15-30 November 2020.
Paper Submission Guidelines
For information about the procedure for submission, peer-review, revision and acceptance of conference proceedings papers, please refer to the section "Instructions for Authors" .
Time Schedule
25 October 2020: Abstract Submission Deadline
27 October 2020: Abstract Acceptance Notification Deadline
31 October 2020: Submission of Conference Proceedings Papers/Posters Deadline
15-30 November 2020: Conference Date
20 January 2021: Conference Special Issue Paper Deadline
We thank you in advance for your attendance of this conference and look forward to a stimulating exchange.
Conference Chairs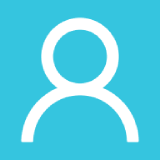 Prof. Dr. Ana María Díez-Pascual
Analytical Chemistry, Physical Chemistry and Chemical Engineering Department, Faculty of Sciences, Alcalá de Henares, Madrid, Spain

Bio
Ana Maria Diez-Pascual graduated in Chemistry in 2001 (awarded Extraordinary Prize) at the Complutense University (Madrid, Spain), where she completed her Ph.D. (2002–2005) on dynamic and equilibrium properties of fluid interfaces under the supervision of Prof. Rubio. In 2005, she worked at the Max Planck Institute of Colloids and Interfaces (Germany) with Prof. Miller on the rheological characterization of water-soluble polymers. During 2006–2008, she was a postdoctoral researcher at the Physical Chemistry Institute of the RWTH-Aachen University (Germany), where she worked on the layer-by-layer assembly of polyelectrolyte multilayers onto thermoresponsive microgels. Then, she moved to the Institute of Polymer Science and Technology (Madrid, Spain) and participated in a Canada–Spain joint project to develop carbon nanotube (CNT)-reinforced epoxy and polyetheretherketone composites for transport applications. Currently, she is a postdoctoral researcher at Alcala University (Madrid, Spain) focused on the development of polymer/nanofiller systems for biomedical applications. She has published over 100 SCI articles (97% in Q1 journals). She has an H-index of 41 and more than 3500 total citations. She has published 21 book chapters, 2 monographies, and edited 3 books, and is the first author of an international patent. She has been invited to impart seminars at prestigious international research centers (i.e., Max Planck in Germany, NRC in Canada, School of Materials in Manchester, U.K.). She was awarded the TR35 2012 prize by the Massachusetts Technological Institute (MIT) for her innovative work in the field of nanotechnology.
Prof. Dr. Antonio Di Bartolomeo
University of Salerno, Salerno, Italy

Bio
Antonio Di Bartolomeo is professor of experimental condensed matter physics at Salerno University, Italy where he teaches semiconductor device physics, electric circuits, and electronics. His present research interests include: optical and electrical properties of nanostructured materials such as carbon nanotubes, graphene, and 2D materials; van der Waals heterojunctions of layered materials and Schottky heterojunctions; and field-effect transistors, non-volatile memories, solar cells, photodetectors, and field emission devices. He received his Ph.D. in physics in 1997 from Salerno University where he held the position of researcher in experimental physics before the appointment as a professor. His scientific career started at CERN (CH) with the collaboration on experiments on neutrino oscillations and heavy ion collisions. He spent several years in the industry as a semiconductor device engineer (ST Microelectronics, Infineon Technologies, and Intel Corporation) and was guest scientist at IHP-Microelectronics (Germany) and Georgetown University (Washington, DC). He has authored more than 100 publications in peer-reviewed journals, two physics textbooks, and two patents, and has served as an Editorial Board member of several journals including Nanomaterials, by MDPI, Nanotechnology by IOP, and Micro & Nano Letters by IET.
School of Chemistry and Chemical Engineering, Harbin Institute of Technology, Harbin 150001, China,
Institute for Lasers, Photonics and Biophotonics, University at Buffalo, State University of New York, Buffalo, NY 14260-3000, USA

Bio
Dr. Guanying Chen is a professor at School of Chemistry and Chemical Engineering, Harbin Institute of Technology (HIT) since 2013. He also serves as a research faculty at the Institute for Lasers, Photonics and Biophotonics (ILPB), SUNY Buffalo since 2011. His research interests focus on lanthanide-doped materials, upconversion, nanocrystals and crystals, biophotonics, and nanostructured solar cells. He has published more than 90 peer-reviewed papers in journals such as Chem. Rev., Chem. Soc. Rev., Acc. Chem. Res., J. Am. Chem. Soc., Adv. Mater., ACS Nano, etc. He has an H index of 37 and more than 6400 total citations. He received the Top-Notch Young Investigator Award from the Department of the Central Committee of China in 2015, Top 100 National Excellent PhD Dissertation Nomination Award of China in 2011, and the Distinguished Young Investigator Career Award of HIT in 2015. He sits on editorial board for several journals including Scientific Reports (IF=4.3), Nanomaterials (IF=3.6), and Crystal (IF=1.6), and served as guest editor for Theranostics (IF=8.8).
Instructions for Authors
Procedure for Submission, Peer-Review, Revision and Acceptance of Conference Proceedings Papers
Submissions should be done by the authors online by registering at https://sciforum.net/conference/IOCN2020, and using the "Start New Submission" function once logged into system.
1. Scholars interested in participating with the conference can submit their abstract (about 150-300 words covering the areas of manuscripts for the proceedings issue) online on this website until
25 October 2020
.
2. The Conference Committee will pre-evaluate, based on the submitted abstract, whether a contribution from the authors of the abstract will be welcome for the
IOCN 2020
. All authors will be notified by
27 Ocotber 2020
about the acceptance of their abstract.
3. If the abstract is accepted for this conference, the author is asked to submit his/her manuscript, optionally along with a PowerPoint (only PDF) and/or video presentation of his/her paper, until the submission deadline of
31 October 2020
.
4. The manuscripts and presentations will be available on https://sciforum.net/conference/IOCN2020 for discussion and rating during the time of the conference 15-30 November 2020 and will be published in Journal Proceedings.
Accepted papers will be published in the proceedings of the conference and journal Nanomaterials will publish the proceedings of the conference as a Special Issue. After the conference, the authors are recommended to submit an extended version of the proceeding papers to the Nanomaterials Special issue with 20% discount on the APC.
Structure of Proceedings Paper
Manuscripts for the proceedings issue must have the following organization:
Title
Full author names
Affiliations (including full postal address) and authors' e-mail addresses
Abstract
Keywords
Introduction
Methods
Results and Discussion
Conclusions
(Acknowledgements)
References
Manuscripts should be prepared in MS Word or any other word processor and should be converted to the PDF format before submission. The publication format will be PDF. The manuscript should count at least 3 pages (incl. figures, tables and references). There is no page limit on the length, although authors are asked to keep their papers as concise as possible.
Presentation Slides
Authors are encouraged to prepare a presentation in PowerPoint or similar software, to be displayed online along with the Manuscript. Slides, if available, will be displayed directly in the website using Sciforum.net's proprietary slides viewer. Slides can be prepared in exactly the same way as for any traditional conference where research results can be presented. Slides should be converted to the PDF format before submission so that our process can easily and automatically convert them for online displaying.
Video Presentations
Besides their active participation within the forum, authors are also encouraged to submit video presentations. If you are interested in submitting, please contact the conference organizer at [email protected] to get to know more about the procedure. The following formats (.MOV, .MPEG4, .MP4, .AVI, .WMV, .MPEGPS, .FLV) are all allowed. This is an unique way of presenting your paper and discuss it with peers from all over the world. Make a difference and join us for this project!
Submission of Manuscripts
Submission: Manuscripts should be submitted online at https://sciforum.net/conference/IOCN2020 by registering and logging in to this website.
Accepted File Formats
MS Word: Manuscript prepared in MS Word must be converted into a single file before submission. When preparing manuscripts in MS Word, the Electronic Conference on Materials Science Microsoft Word template file (see download below) must be used. Please do not insert any graphics (schemes, figures, etc.) into a movable frame which can superimpose the text and make the layout very difficult.

2nd International Online-Conference on Nanomaterials Microsoft Word template file
For further enquiries please contact us at [email protected].
Manuscript Preparation
Paper Format: A4 paper format, the printing area is 17.5 cm x 26.2 cm. The margins should be 1.75 cm on each side of the paper (top, bottom, left, and right sides).
Formatting / Style: Papers should be prepared following the style of Nanoamterials. The full titles and the cited papers must be given. Reference numbers should be placed in square brackets [ ], and placed before the punctuation; for example [4] or [1-3], and all the references should be listed separately and as the last section at the end of the manuscript.
Authors List and Affiliation Format: Authors' full first and last names must be given. Abbreviated middle name can be added. For papers written by various contributors a corresponding author must be designated. The PubMed/MEDLINE format is used for affiliations: complete street address information including city, zip code, state/province, country, and email address should be added. All authors who contributed significantly to the manuscript (including writing a section) should be listed on the first page of the manuscript, below the title of the article. Other parties, who provided only minor contributions, should be listed under Acknowledgments only. A minor contribution might be a discussion with the author, reading through the draft of the manuscript, or performing English corrections.
Figures, Schemes and Tables: Authors are encouraged to prepare figures and schemes in color. Full color graphics will be published free of charge. Figure and schemes must be numbered (Figure 1, Scheme I, Figure 2, Scheme II, etc.) and an explanatory title must be added. Tables should be inserted into the main text, and numbers and titles for all tables supplied. All table columns should have an explanatory heading. Please supply legends for all figures, schemes and tables. The legends should be prepared as a separate paragraph of the main text and placed in the main text before a table, a figure or a scheme
Potential Conflicts of Interest
It is the authors' responsibility to identify and declare any personal circumstances or interests that may be perceived as inappropriately influencing the representation or interpretation of clinical research. If there is no conflict, please state here "The authors declare no conflict of interest." This should be conveyed in a separate "Conflict of Interest" statement preceding the "Acknowledgments" and "References" sections at the end of the manuscript. Financial support for the study must be fully disclosed under "Acknowledgments" section. It is the authors' responsibility to identify and declare any personal circumstances or interests that may be perceived as inappropriately influencing the representation or interpretation of clinical research. If there is no conflict, please state here "The authors declare no conflict of interest." This should be conveyed in a separate "Conflict of Interest" statement preceding the "Acknowledgments" and "References" sections at the end of the manuscript. Financial support for the study must be fully disclosed under "Acknowledgments" section.
Copyright
MDPI, the publisher of the Sciforum.net platform, is an open access publisher. We believe that authors should retain the copyright to their scholarly works. Hence, by submitting a Communication paper to this conference, you retain the copyright of your paper, but you grant MDPI AG the non-exclusive right to publish this paper online on the Sciforum.net platform. This means you can easily submit your paper to any scientific journal at a later stage and transfer the copyright to its publisher (if required by that publisher).
Presentation of Posters
Authors that wish to present only a poster, i.e., without a proceedings paper, can do so in section I. Posters will be available on the conference website during and after the event. Similarly to papers presented at the conference, participants will be able to ask questions and make comments about the posters. Posters that are submitted without a paper will not be included in the proceedings of the conference.
List of accepted submissions (125)
Id
Title
Authors
Presentation Video
Presentation Pdf
sciforum-039407
Dehydropeptide-based self-assembled hydrogels with incorporated Gd3+ chelates: potential Contrast Agents for MRI?
N/A
Show Abstract


Magnetic Resonance Imaging (MRI) is at the forefront of clinical imaging. Paramagnetic relaxers (Gd3+ and Mn2+ chelates, iron oxide nanoparticles) shorten the relaxation times (T1,2) i.e. enhance the relaxation rates (R1,2= 1/T1,2) of the water protons in their vicinity yielding significant contrast enhancements-contrast agents. Supramolecular (self-assembled) hydrogels based on low molecular weight peptides are the new paradigm biomaterials: porous soft biocompatible materials made of highly hydrated fibrous 3D nanostructures, reminiscent of the extracellular matrix. Our research group developed self-assembled hydrogels based on dehydrodipeptides N-capped with naproxen (Npx, a NSAID drug). Dehydropeptide-based hydrogels exhibit resistance to proteolysis, are biocompatible and suitable nanocarriers for delivery of incorporated drugs. Recently, we demonstrated that incorporation of SPION endows dehydropeptide-based hydrogels with magnetic properties (magnetogels): hyperthermia and MRI reporting properties. In this communication we report novel supramolecular hydrogels prepared by co-assembly of dehydropeptides and Gd3+ chelates. The hydrogels are characterised regarding co-assembly (fluorescence, CD spectroscopy) and micro- nano-structure (STEM) and rehologial properties. The co-assembled hydrogels are characterized also as Contrast Agents for MRI by 1H relaxometry (60 MHz, 37ºC) and MRI (120 MHz, 37 ºC).

sciforum-040113
Local annealing of Ag-TiO2 nanocomposite films with plasmonic response by CW UV laser scanning
N/A
N/A
Show Abstract


Semiconductor sol-gel films containing plasmonic nanoparticles are increasingly used in wet analytics (µ-TAS systems) as functional substrates for SERS, as optical elements, photovoltaic and photocatalytic devices. A local change in the structure of such materials with predictable properties of the modified region opens up new possibilities for the creation of integrated circuits and multifunctional systems. Here we considered the mechanism of local modification of TiO2 thin films structure containing plasmon nanoparticles as a result of laser annealing. The material processing was carried out by scanning with a CW semiconductor laser at a wavelength of 405 nm and at radiation intensity from 35 kW/cm2 to 85 kW/cm2. The modification region differed in optical characteristics and structural features from the original film. As a result of the laser processing, a heat source was formed that ensured the crystal nucleation and growth of brookite up to an intensity of 55.4 kW/cm2. A subsequent increase in intensity led to the transformation of brookite into anatase. The crystal phase formation in the obtained track was accompanied by a change in the relief in its cross section and a decrease of the plasmon resonance peak. The density of the film in the modified region increased, which was accompanied by a decrease in its thickness by 20% from the original film thickness. The disappearance of plasmon resonance in the modified region contributed to a decrease in the absorption capacity and, as a consequence, to a sharp decrease in temperature at the central part of the heat source.

sciforum-039037
Spontaneous emission spectrum of a WS2 monolayer under strong coupling conditions

Vasilios Karanikolas

,

Ioannis Thanopulos

,

Emmanuel Paspalakis

Submitted: 12 Oct 2020

Abstract:

Show Abstract

Vasilios Karanikolas

,

Ioannis Thanopulos

,

Emmanuel Paspalakis

N/A
N/A
Show Abstract


Two-dimensional materials allow for extreme light confinement, thus becoming important candidates for all optical application platforms. Monolayers of transition-metal dichalcogenides are direct band gap semiconducting 2D materials featuring bandgaps in the visible and near-IR range, strong excitonic resonances, and high oscillator strengths, among other properties, as well as, supporting exciton polaritons. The optical properties of quantum emitters, such as molecules or quantum dots, near single or multilayer transition-metal dichalcogenides have been investigated, where the relaxation rate of the quantum emitter increases or decreases. The studies on the coupled quantum emitter - transition-metal dichalcogenides remain so far in the weak light-matter coupling regime. In this work, we study the spontaneous emission spectrum of a two-level quantum emitter near a WS2 layer, in which case the Purcell factor of the QE can take values up to 104. We further study the Rabi splitting in the spontaneous emission spectrum at room temperature for a quantum emitter with free-space decay times in the 10 ps to 500 ps range. We observe that at close distance of the quantum emitter to the WS2 layer, combined with short decay times, the spectrum can feature several peaks. In such cases, the Rabi splitting lies between 0.25 eV and 0.05 eV, for increasing free-space decay times, indicating strong coupling conditions for the light-matter interaction between the quantum emitter and the WS2 layer. Moreover, no simple relation between the inverse free-space decay time and the corresponding Rabi splitting value has been found. As the distance between the quantum emitter and the layer increases farther, the light-matter interaction coupling enters the weak coupling regime, which leads to vanishing Rabi splitting in the spontaneous emission spectrum for free-space decay times larger than a few tenths of ps.

sciforum-037594
Design and Simulation of a Microfluidic Platform for the Encapsulation and Separation of Yeasts Expressing Translocating Peptides
N/A
N/A
Show Abstract


The encapsulation of biomolecules and microorganisms into liposomes is useful for a number of biological and biomedical applications. For instance, it is possible to encapsulate pharmacological compounds to increase properties such as therapeutic effectiveness, circulation times, and biocompatibility. Here, we are interested in encapsulating yeast cells expressing translocating peptide molecules on their surfaces. This is with the final intention of separating out yeasts with translocating activity from those with other types of membrane activities. To accomplish this, we designed a microfluidic system for the synthesis of giant liposomes (100-150 µm in diameter) based on the droplet generation of double emulsions (water-in-oil-in-water) as templates. Giant liposomes were selected here due to their size, lipid structure (unilamellar), and the ability to control the internal content that closely mimic, albeit in a more simplified manner, the structural organization of living cells. The microfluidic device comprises a W/O/W-junction equipped with three sets of inlets, a main channel, and an output channel at an angle of 30°. The performance of the system was evaluated in silico by implementing a Two-Phase flow, Level set model where the flow rate ratios of the continuous and dispersed phases were altered until the droplet was formed. Next, interaction with yeasts was achieved by a Y-junction geometry with two 0.5 mm-length inlets at 45°. The interaction was simulated with the aid of a Mixture model. Maximum velocity was obtained at the center of the channel and a complete mixing at the outlet, which indicates high interaction levels. Finally, we implemented an inertial geometry for the separation of the liposomes with encapsulated yeasts, which is currently under simulation via Euler-Euler and Particle Tracing models.

sciforum-039162

Effect of PEG-Polycation

Chain Flexibility

on

siRNA loaded

Polyion

Complex

Micelles

Assembly and Performance

N/A
N/A
Show Abstract


RNA interference (RNAi) has emerged as a promising therapeutic approach for the treatment of a wide range of disorders. Small interfering RNAs (siRNAs), i.e. non-coding double-stranded RNA molecules, have been mainly used for RNAi. Because siRNA is susceptible for enzymatic degradation and is rapidly cleared from the bloodstream, the success of RNAi is strongly related to the design of efficient delivery technologies. Among auspicious carriers for siRNA, polymeric micelles self-assembled by polyion complexation between block ionomers and siRNA have attracted much attention due to their well-defined size, efficient complexation and potential for delivery in vivo. In this regard, we have recently demonstrated that the polycation flexibility influences the complexation with single stranded RNA molecules, affecting the delivery capability of the resulting micelles. On the other hand, the effects of the catiomer flexibility on micelles loading double stranded siRNA remains unknown. Thus, herein, we studied the effects of the polycation backbone flexibility on siRNA-loaded polyion complex (PIC) micelles by using complementary block copolymers, i.e. the relatively flexible poly(ethylene glycol)-poly(glycidylbutylamine) (PEG-PGBA) and the more rigid PEG-poly(L-lysine) (PEG-PLL). By mixing these polymers with siRNA at different N/P ratios, we found that PEG-PGBA effectively promoted self-assembly of PIC micelles at lower N/P ratios and lower siRNA concentrations than PEG-PLL. Computational studies of siRNA binding with polycations and PEG-polycations further supported the favorable binding process of flexible polycations with siRNA. The micelles based on PEG-PGBA were stable in physiological conditions and promoted effective intracellular delivery of siRNA for efficient gene knockdown. Our results indicate the importance of polycation flexibility on the assembly of PIC micelles with siRNA, and its potential for developing innovative carrier systems.
Event Awards
We are pleased to announce that event awards are offered to the following authors and their papers:

We are pleased to announce that the IOCN 2020 Best Paper Award was granted to :
Microwave-Assisted Synthesis of TiO2-ZnO Oxide Systems with Enhanced Photocatalytic and Photovoltaic Activity
By Adam Kubiak , Zuzanna Bielan , Aleksandra Bartkowiak , Maciej Zalas , Anna Zielińska-Jurek , Katarzyna Siwińska-Ciesielczyk , Teofil Jesionowski

We are pleased to announce that the IOCN 2020 Best Poster Award was granted to :
Effect of V-incorporated NiO Hole Transport Layer on the Performance of Inverted Perovskite Solar Cells
Best Paper Award 500 CHF
Number of Awards Available: 1
The Best Paper Award is presented to the paper judged to make the most significant contribution to the conference.
Best Poster Award 300 CHF
Number of Awards Available: 1
The Best Poster Award was established to recognize the scientific merit exhibited in poster presentation and preparation.
Session Chairs
Conference Committee