The 1st International E-Conference on Antioxidants in Health and Disease
---
Oxidative Stress,
Chronic Disease,
Disease Pathophysiology,
Health Promotion,
Dietary Antioxidants,
Synthetic Antioxidants,
Industrial Utilization
Go to the Sessions
Event Details
We are delighted to announce that the 1st International e-Conference on Antioxidants in Health and Disease is now open for discussions from 1 to 15 December 2020.
We hope you enjoy the conference and make the most of it! We would like to take this opportunity to thank you for all your input and hope we can collectively make this conference a success!
See the full list of published papers at: https://cahd2020.sciforum.net/conference/CAHD2020/submissions/view
Invited Speakers
Freshage Research Group-Department of Physiology, Facultyof Medicine, University of Valencia, CIBERFES, INCLIVA, Spain

Research Keywords
Interests: aging; stem cells; sex; frailty; cell culture; oxidative stress biomarkers; mitochondria; oxidative phosphorylation
Universita degli Studi di Roma La Sapienza, Department of Medico-Surgical Sciences and Biotechnologies, Roma, Italy

Research Keywords
Interests: Oxidative stress; platelet function; cardiovascular disease; development of new markers of oxidative stress; nutraceutical in particular evaluation of antioxidant activities of natural products and food in patients and in healthy subjects
Institute of Mechanical, Process & Energy Engineering School of Engineering & Physical Sciences Heriot-Watt University Edinburgh, EH14 4AS United Kingdom

Research Keywords
Interests: molecular dynamics simulation of protein-small molecule systems
Nutrition and Food Science Group, department of Analytical and Food Chemistry, CITACA, CACTI, University of Vigo-Vigo Campus, Spain.,
Dipartimento di Scienze Cliniche Specialistiche e Odontostomtologiche - Università Politecnica delle Marche, Via Ranieri 65, 60130, Ancona, Italy,
College of Food Science and Technology, Northwest University, Xi'an, Shaanxi 710069, China

Research Keywords
Interests: Nutrition; health; bioactive compounds; polyphenols; antioxidants; free radicals; oxidative stress; aging; mitochondrial functionality; apoptosis; strawberry; honey
Department of Biochemistry-Biotechnology , University of Thessaly, Larissa, Greece

Research Keywords
Interests: redox biomarkers in blood, molecular evaluation of antioxidant profile of foods, functional food development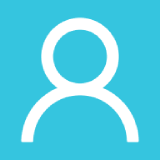 Prof. Dr. Mihalis I. Panagiotidis
Department of Electron Microscopy & Molecular Pathology (EMMP), The Cyprus Institute of Neurology & Genetics (CING), 6 Iroon Avenue, Ayios Dometios, Nicosia, 2371, Cyprus

Research Keywords
Interests: carcinogenesis; disease mechanisms; apoptosis; epigenetics; oxidative stress; natural products; experimental therapeutics; drug development; disease prevention; disease biomarkers
National Research Council, Institute of Food Sciences, Avellino, Italy

Research Keywords
Interests: autophagy, apoptosis, cell cycle regulation, polyphenols, cancer biology
List of Keynotes & Videos from Invited Speakers
Keynotes
Genistein consumption does not increase lifespan, but it improves healthspan under stress conditions
by Consuelo Borras
Abstract

Genistein is a phytoestrogen which is extensively used in clinical practice, for instance to prevent menopause-associated hot flushes, as it can mimics some of the beneficial effects of estrogens and is devoid of significant side effects. It is present in soya in significant amounts and previous results of our group and others have shown that soya consumption can decrease oxidative stress and improve cardiovascular function in rats. In this study, we performed a controlled lifelong study with male OF1 mice consuming either a soya-free diet or a soya-rich diet. We found that, despite we found an increase in the expression and activity of antioxidant enzymes in soya consuming mice, it didn't increase lifespan. We reasoned that soya diet was not able to increase lifespan in a very healthy population, but perhaps it could extend lifespan in stressed animals such as type 2 diabetic Goto Kakazaki rats. Indeed, this was the case, we found that rats consuming a soy rich diet developed the disease at a lower rate, showed lower oxidative stress and better metabolic profile, and therefore lived longer than soy-free diet consuming rats.
Keynotes
Modelling Polyphenol-Protein Interactions
by Stephen R. Euston
Abstract

The interaction between proteins and polyphenols is known to modify both the bioavailability and bioactivity of dietary polyphenols. Understanding these interactions can facilitate the design of delivery systems for polyphenols in the digestive tract. Molecular modelling of protein-polyphenol and protein-ligand interactions in general has long been used as a way to identify mall mole ule biding sites on proteins. However, these are often used without a careful consideration of the assumptions used and limitations of these methods, and how this affects the accuracy of the predictions. In this talk, two common methods for predicting binding site location and binding energy, molecular dynamics simulation and molecular docking, will be discussed. The simplifications and assumptions implicit in these approaches, as well as ways to improve their predictions will be covered.
Keynotes
Is the antioxidant capacity of flavonoids responsible for their anticancer effects? The case of quercetin in leukemia
Abstract
The concept that flavonoids, possessing well-known and characterized antioxidant capacity, can fight cancer is deeply rooted in the general population. On the opposite, a current of thought, argued by eminent scientists, attributes to free radical-destroying antioxidants the responsibility to negatively affect cancer incidence and therapy. The field is even more challenging considering that flavonoids possess both antioxidants and pro-oxidant activities and recent publications suggest that their beneficial anticancer effects can be easier explaining evoking the pro-oxidant capacity than the antioxidant one. In the present communication, we will analyze clinical and pre-clinical studies facing these sometimes paradoxical and contradictory concepts proposing that a clear distinction must be done between the use of flavonoids in cancer treatment versus cancer prevention, starting from adequate and specifically selected cellular and animal models. Among the multiple examples, the case of quercetin in chronic lymphocytic leukemia (CLL) will be considered. Quercetin, the most abundant flavonoid present in the diet, is able to modulate several hallmarks of cancer, including resistance to apoptosis. Our studies on this compound allowed us to decipher the biochemical pathway triggered by quercetin leading to demonstrate its capacity to synergistically sensitize several leukemia cell lines and B-cells isolated from CLL patients when associated with different classes of anticancer drugs. We also identified in the protein kinase CK2 the direct and primary target of quercetin, whose inhibition is correlated with the down-regulation of the PI3K/Akt signaling pathway and the massive apoptosis observed in CLL-derived cells. These data will be commented at the light of the very rapidly cellular uptake of quercetin and its capacity to lower intracellular concentrations of free radical species. Finally, considering the low toxicity of quercetin in normal peripheral blood cells, we will propose the design of clinical trials aimed to demonstrate its efficacy as a potential chemopreventive agent in the early phase of CLL.
Keynotes
The effects of strawberry bioactive compounds on lipid metabolism and adipogenesis
Abstract
Obesity is one of the major problems of the 21st century worldwide. It is characterized by an expansion of white adipose tissue (WAT) mass resulting from increased adipocytes number and/or size. Excessive accumulation of mature adipocytes is associated with high lipid levels and with a general impairment of catabolic pathways. In this work, we evaluated the effect of a strawberry extract on lipid metabolism and adipogenesis on HepG2 cells and 3T3-L1 adipocytes. The results demonstrated that in HepG2 strawberry extract stimulated the LKB1/AMPK pathway leading to the inactivation of acetyl coenzyme A carboxylase (ACC) and inhibition of 3-hydroxy-3-methylglutaryl-CoA reductase (HMGCR), the major regulators of fatty acids and cholesterol synthesis, respectively; it also stimulated LDL receptor, sirtuin 1 (Sirt1) and the peroxisome proliferator activated receptor gamma coactivator 1-alpha (PGC-1α). In addition, strawberry extract reduced 3T3-L1 pre-adipocytes differentiation, lipid accumulation and down-regulated the mRNA expression of the adipogenic transcription factors CCAAT/enhancer-binding protein (C/REB-α) and peroxisome proliferation-activated receptor (PPAR-γ). Consistently, it inhibited the expression of fatty acid binding protein (FABP4), ACC and sterol regulatory element-binding protein (SREBP1), by activating AMPK pathway. Strawberry extract also inhibited oxidative stress and inflammation biomarkers, increased antioxidant enzymes activities and mitochondrial functionality. Our results suggest the potential anti-obesity effect of the bioactive components of strawberry.
Keynotes
The role of antioxidants supplementation in clinical practice: focus on cardiovascular risk factors
Keynotes
Personalized Nutrition Plans based on Measurement of Specific Redox Biomarkers in Human Blood
by Dimitrios Koureta
Abstract
One of the most studied question in modern history is the particular way of bridging the gap between lifespan and healthspan? Even as average life expectancy has increased, there remains a sizeable gap between life span and health span — the years an individual lives without disease. The second question we must answer is the possibility that our lifespan and/or healthspan is "Programmed" in our genes? Or maybe there are other parameters that contribute to this model? Genome Analysis with "single nucleotide polymorphisms" (SNPs) of exceptionally long-lived people reveal 10-15% complex genetic signatures and very few genes consistently involved. The rest refers to the 3 pillars of metabolic health, the diet, the exercise, and the use of fasting in our everyday plan. Nutrient influence on healthy aging is being extensively studied in humans and in many animal models of aging. Moreover, the latest evidence is showing that regular physical activity can actually slow the aging process on a cellular level and potentially add years to your life. Additionally, intermittent fasting elicits evolutionarily conserved, adaptive cellular responses that are integrated between and within organs in a manner that improves glucose regulation, increases stress resistance, and suppresses inflammation. All these measurements proposed by our research team provides a holistic approach for the evaluation of redox status parameters for several conditions. Therefore, the effect of personalized nutrition on human redox status is evaluated and human health is improved.
Keynotes
Cruciferous Vegetables-Based Isothiocyanate Compounds as Novel Epigenetic Modulators in Human Malignant Melanoma
by Mihalis I. Panagiotidis
Abstract
List of accepted submissions (44)
Id
Title
Authors
Presentation Video
Poster PDF
sciforum-034013
Brenania Brieyi root bark extracts ameliorate chronic inflammation-mediated oxidative stress in Wistar rats
N/A
Show Abstract


ABSTRACT

Background: Oxidative stress is implicated in the pathogenesis of many chronic diseases such as diabetes, cancer, and rheumatic arthritis.

Objectives: This study determined the bio-efficacy of methanol and chloroform extracts of B. brieyi root bark on inflammation-induced oxidative stress in Wistar rats.

Methods: Oxidative stress was induced in Wistar rats using cotton pellet-induced inflammatory model. The rats were treated with 50, 100, and 200 mg/kg body weight of methanol and chloroform extracts of B.brieyi and 50 mg/kg of indomethacin (standard drug) for 7 days. On day 8, their blood collected by cardiac puncture was used for the determination of biochemical parameters of oxidative stress such as the extent of lipid peroxidation, reduced glutathione, vitamins C and E as well as zinc, selenium, and iron concentrations along with antioxidant enzymes activities using standard methods. The bioactive compounds responsible for bioactivity were determined with Fourier transform infrared spectroscopic (FTIR) and Gas chromatography-mass spectrometry (GC-MS) techniques.

Results: There were significant (p < 0.05) decreases in malondialdehyde concentration, an increase in reduced glutathione, zinc, and selenium concentrations, superoxide dismutase, and catalase activities and a decrease in serum iron was observed in the extracts and indomethacin-treated groups when compared with the untreated group. A total of sixteen bioactive compounds with known antioxidant and anti-inflammatory activities were identified in the extracts with 9-Ocadecenoic acid being the most abundant.

Conclusion: The result of this study suggests that B. brieyi has antioxidant activities, and hence could be used in the management and treatment of oxidative stress-related diseases.

sciforum-035094
Redox behavior of central-acting opioid Tramadol and its possible role in oxidative stress

Uriel Contardi

,

Mateus Morikawa

,

Douglas Thomaz

Submitted: 18 Sep 2020

Abstract:

Show Abstract

Uriel Contardi

,

Mateus Morikawa

,

Douglas Thomaz

N/A
Show Abstract


Oxidative stress is known to be the main factor involved in neurodegeneration and its aggravation is often associated to pro-oxidant molecules crossing blood-brain barrier. In this context, the investigation of the redox behavior of central acting drugs might provide relevant data to describe either if these compounds could end up promoting the genesis of reactive oxygen species (ROS), or scavenge them. Among the most commercialized central acting drugs in the marked is tramadol (TRA), whose biological activities are achieved by interaction with several bodily receptors such as μ-opioid receptor. The chronic intake of TRA is reported to enhance oxidative stress and promote neurodegeneration, what henceforth suggests this compound to exert pro-oxidant activities. This work therefore targeted the investigation of TRA redox behavior through electrochemical and quantum chemistry approaches (i.e. voltametry and Extended Hückel Method – EHM, respectively) in order to shed light on the thermodynamic and kinetic features associated to TRA pro-oxidant nature. Quantum chemistry results by EHM showcased that the energy gap between the highest occupied molecular orbitals (HOMO-n) and the lowest unoccupied molecular orbital (LUMO-n) as well as their displacements in the rendered model suggests that TRA tertiary amine and the aromatic ring moieties would be the most likely regions wherein oxidation and reduction would take place, respectively. Considering that previous outreaches showcase the correlation of HOMO-n and LUMO-n to various oxidation and reduction states in molecules, HOMO-0 therefore suggests the most thermodynamically feasible site for the first TRA oxidation (i.e. tertiary amine), whereas HOMO-1 and LUMO-0 suggests that the second oxidation and first reduction would most likely take place at TRA aromatic ring. The electrochemical results showcased that TRA presents two anodic peaks (1a and 2a) at electric potentials of +0.1 and +0.8 V, which are associated to the oxidation of electroactive moieties in TRA molecule. A cathodic process (1c) was also detected and it was seemingly associated to anodic peak 1a, hence suggesting a quasi-reversible reaction. Through these findings, an electro-oxidation pathway was proposed, depicting the oxidation of the tertiary amine, followed by demethylation and the formation of a catechol-quinone redox system, which was corroborated by the findings of other authors. The low kinetic associated to peaks 1a and 1c suggests that few molecules undergo this process. In this sense, considering that endogenous antioxidants are known to reduce ROS at electric potentials below +0.5 V due to favorable thermodynamic, TRA seemingly does not showcase noteworthy antioxidant potential. The second oxidation peak (2a) was seemingly irreversible, and taking into account that oxidation reactions are known to render highly energetic compounds (i.e. ROS), the voltammetric profile of TRA suggests pro-oxidant properties. Therefore, this work showcased how electrochemistry and EHM can be associated to readily investigate the redox behavior of central acting drugs under low cost, and shed light on their pro-oxidant or antioxidant potential.

sciforum-035598
Physical-chemical properties of the phenolic compounds of Humulus lupulus and aromatic plant terpenes; potential for use in a cosmetic formulation
N/A
N/A
Show Abstract


The Hops (Humulus lupulus L.) are known worldwide as an essential flavor in the beer industry. Its compounds have been showing health benefits in terms of phytochemical, pharmacological and biological profiles, due to their antimicrobial, antioxidant, anti-inflammatory and anticancer activities. This study intends to develop a gel formulation incorporating hydroalcoholic extracts of different varieties of hops such as Cascade, Polaris and Spontaneous, from the cones and the vegetative plant parts, in different percentages. The essential oil of Thymus zygis was used as a natural conservative and the analysis of the composition was made by GC and GC-MS. Later evaluation of the physical-chemical parameters, stability and capacity to inhibit microbial growth was made . The pH measurement results of the formulations tend to be adjusted to the natural pH skin. The relative density obtained values ​​of 1 and 0.857. It was found that there were no changes in the phase separation in the centrifugation, vibration, stability and accelerated test. However, changes were observed in the UV-Visible spectra, in texture, consistency and viscosity, and in the color test. In the light test there was phase separation in the samples, which may be related to the manufacturing technique of the formulations. However, this formulations anti aging with phenols from Hop can be development in order to obtain formulations with relevant properties for the consumers and the cosmetic industry.

sciforum-036325
Influence of organic and conventional agricultural practices on chemical profile, in vitro antioxidant and anti-obesity properties of Zingiber officinale Roscoe

Monica Rosa Loizzo

,

Patrizia Formoso

,

Mariarosaria Leporini

,

Vincenzo Sicari

,

,

Submitted: 11 Oct 2020

Abstract:

Show Abstract

Monica Rosa Loizzo

,

Patrizia Formoso

,

Mariarosaria Leporini

,

Vincenzo Sicari

, ,
N/A
Show Abstract


Zingiber officinale Roscoe (Zingiberaceae), common known as ginger, is extensively used as spice worldwide in cooking and to prepare beverage. Moreover, it was used to treat a wide range of diseases including metabolic syndrome (MetS). Mets is a group of risk factors, including insulin resistance and consequently impaired glucose tolerance, dyslipidaemia, obesity, and hypertension. It is estimated that that MetS affects 25% of the population [1]. The efficacy of natural products especially derived from vegetables and spice largely consumed worldwide is a topic of great interest not only to cure but also to prevent the onset of the disease. In this study the influence of organic (OR) and conventional (CONV) agricultural practices on chemical profile and nutraceutical properties of Zingiber officinale Roscoe spice was evaluated. A multi-target approach was used to test the antioxidant activity by using DPPH, ABTS, β-carotene bleaching, and FRAP assays. The anti-obesity effect was investigated through inhibition of lipase and carbohydrate hydrolyzing enzymes a-amylase and a-glucosidase [2]. Ginger bioactive compounds were extracted by ultrasound assisted maceration process with ethanol. OR Ginger (Z5) showed the highest TPC and TFC with values of 39.27 and 15.38 ug/g DW. This sample resulted the most active in all applied antioxidant test with particular reference to ABTS test where Z5 showed a stronger activity with IC50 value of 0.81 ug/mL in comparison to the positive control ascorbic acid (1.70 mg/mL). RACI and GAS statistical approach confirmed the Z5 highest antioxidant potency. Moreover, Z5 exhibited a promising lipase inhibitory activity with IC50 value quite similar to the positive control orlistat (IC50 values of 34.48 vs 37.42 ug/mL). Collectively, our results demonstrated the impact of agricultural practices on ginger health properties. However, further in vivo studies will be needed to confirm the potential in humans and prove the safety of the products.

[1] Rochlani, Y.; Pothineni, N.V.; Kovelamudi, S.; Mehta, J.L. Metabolic syndrome: Pathophysiology, management, and modulation by natural compounds. Ther. Adv. Cardiovasc. Dis. 2017, 11, 215–225. [2] Leporini, M.; Loizzo, M.R.; Sicari, V.; Pellicanò, T.M.; Reitano, A.; Dugay, A.; Deguin, B.; Tundis, R. Citrus × Clementina Hort. Juice Enriched with Its By-Products (Peels and Leaves): Chemical composition, in vitro bioactivity, and impact of processing. Antioxidants 2020, 9, 298.

sciforum-036329
Extracts of different polarity of Daphne laureola L. as valuable source of antioxidant and neuroprotective compounds

Anna Cappello

,

,

Lorenzo Peruzzi

,

Monica Loizzo

Submitted: 04 Oct 2020

Abstract:

Show Abstract

Anna Cappello

, ,

Lorenzo Peruzzi

,

Monica Loizzo

N/A
N/A
Show Abstract


Daphne L. is one of the most diverse genera in the Thymelaeaceae family, with over 90 described species distributed in Asia, parts of North Africa, and Europe. Several species of this genus are used in traditional medicine for their antimicrobial, anticancer, anti-inflammatory, antitussive, and anti-rheumatic properties [1]. Terpenoids, phenols coumarins, lignans, and flavonoids are the most important classes of compounds identified in the genus Daphne [1].

Alzheimer's Disease (AD) is the most common cause for dementia in ageing population. The primarily degenerative condition is characterized by the formation of amyloid plaques, neurofibrillary tangles and loss of neurons and synapses as well. Research revealed early a degeneration of cholinergic nuclei localised in the basal forebrain. Impairment of this cholinergic system is followed by disturbance of attentional processes and cognitive decline. AChE inhibitors are currently the best established treatment for this disease.

In this study, Daphne laureola L., a European-Mediterranean species [2] was investigated for its antioxidant properties using four bioassays, namely 2,2'-azino-bis(3-ethylbenzothiazoline-6-sulfonic acid) (ABTS), 2,2-diphenyl-1-picrylhydrazyl (DPPH), Ferric Reducing Activity Power (FRAP), and b-carotene bleaching assays, and acetylcholinesterase (AChE) and butyrylcholinesterase (BChE) inhibitory activity using the in vitro Ellman's method [3,4]. The aerial parts of D. laureola, collected in Sila, Calabria, S Italy (voucher in PI), were subjected to exhaustive and subsequent macerations with solvents at different polarity, such as methanol, dichloromethane, and n-hexane. Dichloromethane extract was the most promising in DPPH and FRAP tests with IC50 values of 32.22 microg/ml and 71.50 microM Fe(II)/g, respectively. Methanol extract showed the most promising inhibition of lipid peroxidation evaluated by b-carotene bleaching test with an IC50 value of 6.61 microg/ml after 30 min of incubation. This extract was the most active against AChE (IC50 value of 56.7 microg/ml). An interesting result was obtained against BChE by the n-hexane extract, with an IC50 value of 49.6 microg/ml. In conclusion, the results suggest that D. laureola may provide a substantial source of phytochemicals, which act as natural antioxidants and acetylcholinesterase inhibitors, and may be beneficial in the treatment of AD.

[1] Moshiashvilia, G.; Tabatadze, N.; Mshvildadze, V. The genus Daphne: a review of its traditional uses, phytochemistry and pharmacology. Fitoterapia 2020, 143, 104540. [2] Pignatti, S. Flora d'Italia ed. 2, 2017, 2, 1040-1045. New Business Media, Milano. [3] Tenuta, M.C.;, Brigitte Deguin, B.; Loizzo, M.R.; Dugay, A.; Acquaviva, R.; Malfa, G.A.; Bonesi, M.; Bouzidi, C.; Tundis, R. Contribution of flavonoids and iridoids to the hypoglycaemic, antioxidant, and nitric oxide (NO) inhibitory activities of Arbutus unedo L. Antioxidants 2020, 9, 184. [4] Loizzo, M.R.; Ben Jemia, M.; Senatore, F.; Bruno, M.; Menichini, F.; Tundis, R. Chemistry and functional properties in prevention of neurodegenerative disorders of five Cistus species essential oils. Food and Chemical Toxicology 2013, 59, 586.
Conference Chairs
Conference Committee
Welcome from the Chair
Dear Colleagues,
You are cordially invited to participate in the 1st International e-Conference on Antioxidants in Health and Disease. This event will bring together researchers working in the field of antioxidants to present and discuss their latest research findings.
The field of antioxidants is continually expanding, as many of them have been shown to exert a preventive and/or therapeutic effect on disease development. However, their underlying mechanism of action is still, largely, unexplored and consequently not well understood. This conference will address a variety of research topics, which will be organized into the following four sessions:
Dietary Antioxidants and Health Promotion: From Epidemiology to Policy Making
Antioxidants in Chronic Disease: From Dietary Prevention to Therapeutic Intervention
The Biology of Natural Products in Disease Pathophysiology: Mechanisms of Action
Synthetic Antioxidants for Industrial Utilization: From Novel Structures to Innovative Applications
The conference is organized by the MDPI open access journal Antioxidants (Impact Factor 5.014). Accepted abstracts will be published in the proceedings of the conference, and authors will be invited to submit their abstracts as full manuscripts that will be considered for publication in a Special Issue of Antioxidants, with a 20% discount on the APC.
We hope you will choose to be a part of this exciting conference and look forward to welcoming you.
CAHD 2020 Conference Chair
Prof. Dr. Mihalis I. Panagiotidis
Conference Secretariat
Ms. Edith Fang

Ms. Betsy Feng
Instructions for Authors
Instruction for Authors
Submission
Submission should be completed online by authors by registering with https://sciforum.net/ and using the "Start New Submission" function once logged into system (no registration fees).
Scholars interested in participating in the conference can submit their abstract (about 200–300 words describing the manuscript for Proceedings) online at this website until 30 September 2020.
Based on the submitted abstract, the Conference Committee will conduct a pre-evaluation of whether a contribution from the authors of the abstract will be welcome for the 1st International Electronic Conference on Antioxidant Science. All authors will be notified by 10 October 2020 about the acceptance of their abstract.
If the abstract is accepted for this conference, the author will be invited to prepare a full description of their work (max. 8 pages), optionally accompanied by a PowerPoint presentation/poster, until the submission deadline of 10 November 2020.
The conference proceedings papers and presentations will be available for discussion on https://sciforum.net/conference/CAHD2020 during the time of the conference 1–15 December 2020 and will be published in the journal Proceedings.
The open access journal Antioxidants will publish a conference Special Issue, while accepted abstracts will be published in the conference proceedings. After the conference, the Conference Committee will select abstracts for which extended papers may be included for publication in the Special Issue of the journal Antioxidants (the submission to the journal is independent from the conference proceedings and will follow the usual process of the journal, including peer review and application of an APC).
Proceedings Manuscripts
Manuscripts for Proceedings must conform to the following structure:

First page:
Title
Full author names
Affiliations (including full postal address) and authors' email addresses
Abstract (200–250 words)
Keywords
Introduction
Methods
Results and Discussion
Conclusions
(Acknowledgments)
References
Manuscripts should be prepared in MS Word or any other word processor and should be converted to PDF format before submission. The publication format will be PDF. The manuscript should count at least 3 pages (incl. figures, tables, and references) and should not exceed 8 pages.
Microsoft Word
Authors must use the Microsoft Word template to prepare their manuscript. Using the template file will substantially shorten the time to complete copy-editing and publication of accepted manuscripts. Manuscript prepared in MS Word must be converted into a single file before submission. Please do not insert any graphics (schemes, figures, etc.) into a movable frame which can superimpose the text and create difficulties related to layout.
Manuscript Preparation
Paper Format: A4 paper format, the printing area is 17.5 cm × 26.2 cm. The margins should be 1.75 cm on each side of the paper (top, bottom, and left and right sides).
Formatting/Style: Papers should be prepared following the style of the Plants 2020 template. The full titles and cited papers must be given. Reference numbers should be placed in square brackets [ ], and placed before the punctuation; for example, [4] or [1–3], and all the references should be listed separately as the last section at the end of the manuscript.
Author List and Affiliation Format: Authors' full first and last names must be given. Any abbreviated middle names can be added. For papers written by various contributors, a corresponding author must be designated. The PubMed/MEDLINE format is used for affiliations: complete street address information including city, zip code, state/province, country, and email address should be added. All authors who contributed significantly to the manuscript (including writing a section) should be listed on the first page of the manuscript, below the title of the article. Other parties, who provided only minor contributions, should only be listed under Acknowledgments. A minor contribution might be a discussion with the author, reading through the draft of the manuscript, or performing English corrections.
Figures, Schemes, and Tables: Authors are encouraged to prepare figures and schemes in color. Full color graphics will be published free of charge. Figure and schemes must be numbered (Figure 1, Scheme I, Figure 2, Scheme II, etc.) and an explanatory title must be added. Tables should be inserted into the main text with numbers and titles supplied for all tables. All table columns should have an explanatory heading. Please supply legends for all figures, schemes, and tables. The legends should be prepared as a separate paragraph of the main text and placed in the main text before a table, figure, or scheme.
Presentation Slides
Authors are encouraged to prepare a presentation in PowerPoint or similar software, to be displayed online along with the manuscript. Slides, if available, will be directly displayed on the website using Sciforum.net's proprietary slides viewer. Slides can be prepared in exactly the same way as for any traditional conference where research results can be presented. Slides should be converted to the PDF format before submission so that our process can easily and automatically convert them for online displaying.
Video Presentations
Authors are also encouraged to submit video presentations. The video should be no longer than 20 minutes and be prepared with the following formats:
MOV
MPEG4
MP4
AVI
WMV
MPEGPS
FLV
The video should be submitted via email before 10 November 2020.
Presentation of Posters
Posters will be available on this conference website during and after the event. As with papers presented at conferences, participants will be able to ask questions and make comments about the posters. Posters can be presented without an accompanying Proceedings paper will be available online on this website during and after the e-conference. However, they will not be added to the proceedings of the conference.
Potential Conflicts of Interest
It is the authors' responsibility to identify and declare any personal circumstances or interests that may be perceived as inappropriately influencing the representation or interpretation of clinical research. If there are no conflicts, please state here "The authors declare no conflicts of interest". This should be conveyed in a separate "Conflicts of Interest" statement preceding the "Acknowledgments" and "References" sections at the end of the manuscript. Financial support for the study must be fully disclosed under the "Acknowledgments" section.
Copyright
MDPI, the publisher of the Sciforum.net platform, is an open access publisher. We believe that authors should retain the copyright to their scholarly works. Hence, by submitting a communications paper to this conference, you retain the copyright of your paper, but you grant MDPI the non-exclusive right to publish this paper online on the Sciforum.net platform. This means you can easily submit your paper to any scientific journal at a later stage and transfer the copyright to its publisher (if required by that publisher).