The 4th International Electronic Conference on Cancers
Event's Timezone: Central European Time
Abstract Submission Deadline

15th December 2023
Abstract Acceptance Notification

20th January 2024
Registration Deadline

1st March 2024
---
Cancer Immunology and Immunotherapy,
Cancer Biomarkers,
Cancer Epidemiology and Prevention,
Cancer Pathophysiology,
Tumor Microenvironment,
Transplant Oncology and Cancer Nursing Care,
Cancer Therapy,
Pediatric Oncology,
Cancer Metastasis
Go to the Sessions
Event Details
Announcement
IECC 2024 is

Calling for Abstracts

! Submit your abstract to be part of cutting-edge discussions and networking opportunities. Attendance is complimentary.


Welcome from the Chairs
Dear Colleagues,
It is a great pleasure to welcome you to the 4th International Electronic Conference on Cancers (IECC 2024), which will be held from 6 to 8 March 2024. The conference is organized by the MDPI open-access journal Cancers (Impact Factor 5.2). It allows scientists from all over the world to present their latest research in Cancers, receive direct feedback, and engage in discussions with the wider scientific community.
In recent years, we have witnessed remarkable breakthroughs in basic cancer research, where discoveries in the genetic and epigenetic tumor make-up and tumor microenvironment have provided valuable insights into the molecular mechanisms underlying cancer initiation, progression, and therapeutic response. This newfound knowledge has laid the groundwork for novel treatment strategies and personalized approaches that hold the potential to revolutionize cancer care. This conference aspires to bring together clinicians and scientists with diverse expertise and perspectives in cancer research to interact, exchange ideas, and form new collaborations that may lead to new advancements in scientific understanding and ultimately impact patient outcomes.
This year's conference is dedicated to following sessions:
Session A. Brain Metastases
Session B. Cancer Biomarkers
Session C. Cancer Immunology and Immunotherapy
Session D. Tumor Microenvironment
Session E. Molecular Cancer Biology
Session F. Cancer Epidemiology and Prevention
Session G. Cancer Therapy
Session H. Cancer Pathophysiology

The IECC 2024 will be an online-only proceeding, which allows participation from all over the world with no requirement for travel or related expenditures. An electronic conference provides a platform for rapid and direct exchanges about the latest research findings and novel ideas.
We are committed to equality and inclusion principles. Therefore, we ask authors to ensure that the papers and presentations are highly accessible to the wider and more diverse scientific community. We encourage submissions from scientists at all career stages and backgrounds and aim for an equal gender balance.
The conference will provide 6 awards including Best Oral Presentation Award and Best Poster Award.
We look forward to receiving your contributions to this scientific event and would like to thank you in advance for your active support.
We hope that the community will share this enthusiasm and help make this conference a success.
Sincerely,
Dr. Angeliki Magklara, Dr. Shinji Kawabata, Prof. Dr. Alfredo Conti, Professor Vasso Apostolopoulos
The chair of the 4th International Electronic Conference on Cancers
Welcome to follow us at
Event Chairs
Laboratory of Clinical Chemistry, Faculty of Medicine, School of Health Sciences, University of Ioannina and Institute of Molecular Biology and Biotechnology, Foundation of Research and Technology-Hellas, Greece

Department of Neurosurgery, Osaka Medical and Pharmaceutical University, Japan

Professor Vasso Apostolopoulos
Institute for Health and Sport, Victoria University, Australia

Bio
Over 25 years experience in cancer immunology, cancer vaccines and drug development with translation of research findings to over 20 human phase I, II, III clinical trials. Vasso has over 500 publications, is an active researcher and has also led several research programs and senior executive University roles. She is currently at Victoria University, Australia, and leads the Immunology and Translational Research, focussing on vaccines and drugs against, cancer, metabolic diseases, infectious diseases and drug addiction.
https://www.vu.edu.au/research/vasso-apostolopoulos
Unit of Neurosurgery, IRCCS Istituto delle Scienze Neurologiche di Bologna, Italy

Session Chairs
Prof. Dr. Alfredo Conti
Unit of Neurosurgery, IRCCS Istituto delle Scienze Neurologiche di Bologna, Italy
Bio
https://sciprofiles.com/profile/1333745?
Prof. Dr. Mario Capasso
Dipartimento di Medicina Molecolare e Biotecnologie Mediche, Università Degli Studi di Napoli, Italy
Bio
https://sciprofiles.com/profile/307072?
Prof. Dr. Vasso Apostolopoulos
Institute for Health and Sport, Victoria University, Australia
Bio
https://sciprofiles.com/profile/139297?
Prof. Dr. Robert-Alain Toillon
Univ. Lille, CNRS, Inserm, CHU Lille, UMR 9020-U 1277 - CANTHER - Cancer Heterogeneity Plasticity and Resistance to Therapies, France
Bio
https://sciprofiles.com/profile/2192468?
Dr. Farrukh Aqil
Department of Medicine, University of Louisville, USA
Bio
https://sciprofiles.com/profile/1208998?
Dr. Ulrich Pfeffer
Laboratory of Gene Expression Regulation, IRCCS Ospedale Policlinico San Martino, Italy
Bio
https://sciprofiles.com/profile/ulrich-pfeffer
Dr. Nicola Amodio
Department of Experimental and Clinical Medicine, University Magna Graecia of Catanzaro, Italy
Bio
https://sciprofiles.com/profile/380363?
Prof. Stephen G. Ward
Univesity of Bath, UK
Bio
https://sciprofiles.com/profile/3099655
Event Committee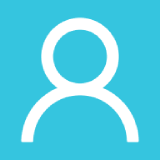 Prof. Dr. Adegboyega K. Oyelere
School of Chemistry and Biochemistry, Georgia Institute of Technology, USA

Research Keywords
Interests: chemical biology; epigenetics; drug design; fibrosis; RNA–small molecule interaction
Department of Pathology, College of Medicine, University of South Alabama, USA,
Cancer Biology Program, Mitchell Cancer Institute, University of South Alabama, USA

Research Keywords
Interests: pancreatic cancer; prostate cancer; breast cancer; carcinogenesis; tumor microenvironment; metastasis; therapy resistance; gene regulation
Capital Health Medical Center, Pennington, USA,
Department of Surgery, Lewis Katz School of Medicine, Temple University, Philadelphia, USA,
Department of Biology, College of Science and Technology, Temple University, Philadelphia, USA

Research Keywords
Interests: artificial intelligence applied to cancer care; the latest diagnostic and treatment options in cancer
Division of Clinical Pharmacy, Institute of Pharmaceutical and Medical Chemistry, University of Muenster, Germany

Research Keywords
Interests: pharmacokinetics of anticancer drugs; population pharmacokinetics; bioanalysis of anticancer drugs; therapeutic drug monitoring
Department of Medical Oncology, Clínica Universidad de Navarra, Pamplona, Spain

Research Keywords
Interests: gastrointestinal oncology; gastric cancer; colorectal cancer; pancreatic cancer; immunotherapy; clinical trials; neuroendocrine tumors
Instituto de Investigaciones Biomédicas Alberto Sols (CSIC-UAM), Spain

Research Keywords
Interests: cancer immunometabolism; cancer therapeutics; apoptosis; immunotherapy; cancer metabolism; colorectal cancer
Department of Medical, Surgery and Experimental Sciences, Division of Experimental Pathology and Oncology, University of Sassari, Italy

Research Keywords
Interests: molecular cancer biology; cancer biomarkers; cancer epidemiology and prevention; cancer pathophysiology; tumor microenvironment; cancer causes; screening and diagnosis; clinical trials of cancer; systematic review or meta-analysis in cancer res
Prof. Dr. Martin Hagedorn
National Institute of Health and Medical Research (INSERM) Unit 1035, MicroRNAs in Cancer and Development (miRCADE) team, France,
2. Groupe de Recherche pour l'Etude du Foie, University of Bordeaux, Bordeaux, France

Research Keywords
Interests: cell biology; molecular biology; developmental biology; oncology; in vivo modeling; bioinformatics; epigenetic regulation; vascular biology; angiogenesis; biomarkers; prognostic factors; chemical inhi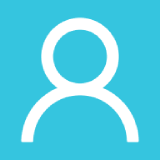 Professor Christos Papadimitriou
Head, Oncology Unit, Aretaieion University Hospital National and Kapodistrian University of Athens, Greece

Research Keywords
early breast cancer; adjuvant chemotherapy; chemotherapy for metastatic breast cancer; clinical trials; mTOR inhibitors; CDK4/6 inhibitors; endocrine therapy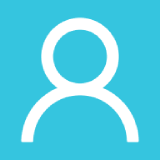 Professor Stephen Geoffrey Ward
University of Bath, UK

Research Keywords
Immuno-oncology; Inflammation; Leukocyte Biology; Signaling; Therapeutics
iBiMED-Institute of Biomedicine, Department of Medical Sciences, University of Aveiro, Aveiro, Portugal.

Research Keywords
metabolism; mitochondria; omics; andrology; oxidative stress
Keynote Speakers
Invited Speakers
Instructions for Authors
Procedure for Submission
IECC 2024 will accept abstracts only. The accepted abstracts will be available online on Sciforum.net during and after the conference.
Important Deadlines
Deadline for abstract submission: 7th November 2023 15th December 2023.
Announcement of oral and poster abstract results: 7th December 2023 20th January 2024. You will be notified of the acceptance of an oral/poster presentation in a separate email.
Abstract Submission
Abstract submissions should be completed online by registering with www.sciforum.net and using the "New Submission" function once logged into the system. No physical template is necessary.
The abstract should include the introduction, methods, results, and conclusions sections of about 200–300 words in length.
All accepted abstracts will be published as one dedicated volume (Conference Report) in MDPI's Proceedings journal (ISSN 2673-9992). If you wish to publish a proceedings paper or a research article in the journal, please refer to the "Publication Opportunities" Section.
All abstracts should be submitted and presented in clear, publication-ready English with accurate grammar and spelling.
You may submit multiple abstracts. However, only one abstract will be selected for oral presentation.
Detailed Requirements:
Please note that the submitting author will receive all correspondence relating to the abstract. Thus, the submitting author must be the presenting author.
The presenting author must ensure that all co-authors are aware of the contents of the abstract.
The presenting author must be listed as the first author for this conference.
Note: We only accept live presentations.
Oral Presentation and Slides Submission
The slot for the oral presentation is 15 mins. We advise that your presentation lasts for a maximum of 12 mins, leaving at least 3 mins for the Q&A session.
Authors are encouraged to prepare a presentation in PowerPoint or similar software, to be displayed online along with the abstract. Slides, if available, will be displayed directly on the website using the proprietary slide viewer at Sciforum.net. Slides can be prepared in exactly the same way as for any traditional conference where research results are presented. Slides should be converted to PDF format before submission so that they can be converted for online display.
Poster

· Should include the title, authors, contact details, and main research findings, as well as tables, figures, and graphs where necessary.

· File format: PDF (.pdf).

· Size in pixel: 1,080 width x 1,536 height–portrait orientation.

· Size in cm: 38.1 width x 54.2 height–portrait orientation.

· Font size: ≥16.
Examples of successful submissions can be viewed here at the following links: (1), (2), (3)
You can use our free template to create your poster. The poster template can be downloaded here.
The Poster Sessions will take place in Zoom break-out rooms. The rooms will be called after your surname. You will automatically be assigned to your break-out room, however, you will be responsible for your own room, i.e. sharing your screen by yourself, handling the comments in the chat if there are any, etc. People will then be able to visit your room and discuss your poster with you. Please make sure you have the Zoom Desktop client or mobile app, version 5.3.0 or higher.
We will reach out to you closer to the dates of the conference with more information.
Publication Opportunities
Cancers Journal Publication
Participants in this conference are cordially invited to contribute a research article to the Special Issue published in Cancers (ISSN: 2072-6694, IF 5.2), with a 20% discount on the publication fee. Please note that no other discounts are applicable. All submitted papers will undergo MDPI's standard peer-review procedure. The abstracts should be cited and noted on the first page of the paper.
Proceeding Paper Publication
You are welcome to submit a proceeding paper (4-8 pages) to Medical Sciences Forum (ISSN: 2673-9992) after the conference.
Publication of the proceedings will be free of charge.
Authors are asked to disclose that it is a proceeding paper of the IECC2024 conference paper in their cover letter.
Proceedings submission deadline: 29 February 2024
Carefully read the rules outlined in the 'Instructions for Authors' on the journal's website and ensure that your submission adheres to these guidelines.
Manuscripts for the proceedings issue must be formatted as follows:
Title.
Full author names.
Affiliations (including full postal address) and authors' e-mail addresses.
Abstract.
Keywords.
Introduction.
Methods.
Results and Discussion.
Conclusions.
Acknowledgements.
References.
Note : Publication of proceedings paper is free of charge.
Potential Conflicts of Interest
It is the authors' responsibility to identify and declare any personal circumstances or interests that may be perceived as inappropriately influencing the representation or interpretation of clinical research. If there is no conflict, please state "The authors declare no conflicts of interest." This should be conveyed in a separate "Conflict of Interest" statement preceding the "Acknowledgments" and "References" sections at the end of the manuscript. Any financial support for the study must be fully disclosed in the "Acknowledgments" section.
Copyright
MDPI, the publisher of the Sciforum.net platform, is an open access publisher. We believe authors should retain the copyright to their scholarly works. Hence, by submitting an abstract to this conference, you retain the copyright to the work, but you grant MDPI the non-exclusive right to publish this abstract online on the Sciforum.net platform. This means you can easily submit your full paper (with the abstract) to any scientific journal at a later stage and transfer the copyright to its publisher if required.
Registration
Registration for IECC 2024 will be free of charge! The registration includes attendance at all conference sessions.
If you are registering several people under the same registration, please do not use the same email address for each person, but their individual university email addresses. Thank you for your understanding.
Please note that the submission and registration are two separate parts. Only scholars who registered can receive a link to access the conference live streaming. The deadline for registration is 1 March 2024.
List of accepted submissions (2)
Id
Title
Authors
sciforum-084666
CAR T‑Cell therapy for the management of mantle cell lymphoma

Vivek Chavda

Submitted: 24 Nov 2023

Abstract:

Show Abstract

Vivek Chavda

Show Abstract


Mantle cell lymphoma (MCL) is a subtype of Non-Hodgkin lymphoma (NHL) of mature B-cells characterized by translocation, which is typically due to excess expression of Cyclin D1. However, with the progress in our knowledge of the causes of MCL and available treatments for MCL, this cancer is still incurable. Age, male gender, rapid advancement, significant nodal involvement, elevated serum lactate dehydrogenase level, and prognostic indications including increased expression of Ki-67 and presence of TP53 mutation, are symbols of poor outcome. Advanced immunotherapy using chimeric antigen receptor (CAR)-T cells is advantageous for patients suffering from B-cell malignancies and MCL. Targeting B-cell antigens on the cell surface is a feasible approach in re-occurring (R/R) MCL because of significant responses obtained in other B-cell cancers. USFDA has approved brexucabtagene autoleucel (Tecartus, KTE-X19), a novel CAR T-cell therapy to be used in patients with MCL who have not responded to previous treatments or have relapsed. The FDA approved this new treatment depending on the outcomes of the ZUMA-2 clinical trial. Serious adverse reactions, moderate anti-tumor activity, allergen withdrawal, antigen escape, limited tumor infiltration, and trafficking are major barriers to successful CAR T-cell therapy. This review is a brief synopsis of the development of CAR T-cell therapy for MCL.

sciforum-084661
ROLE OF NLRP3 INFLAMMASOME COLITIS-ASSOCIATED COLORECTAL CANCER

Rajaraman Eri

Submitted: 24 Nov 2023

Abstract:

Show Abstract

Rajaraman Eri

Show Abstract


NLRP3 inflammasome remains controversial with both protective and harmful effects reported in experimental colitis and colitis associated colorectal cancer (CAC) murine models. To address this controversy, we designed the world first murine model deficient in NLRP3 in a spontaneous chronic colitis mouse model Winnie1. Our results of WinniexNlrp3−/− at 12 and 16 weeks, shows spontaneous multiple colonic tumours with significant colonic shortening, increased activity of myeloperoxidase, Nitric Oxide and serum C-reactive protein. Histopathology revealed high-grade dysplasia and adenocarcinoma regions with increased DNA damage, oxidative stress, Ki-67, VEGF and Survivin biomarkers. Colon tissue culture supernatants identified differential expression of cytokines and chemokines. Protein analysis of colonic tumours showed upregulation of Wnt/β-catenin and PI3K/ AKT pathways while qPCR identified upregulation of CAC biomarkers. Faecal microbiota analysis revealed significant increase in colitogenic members in the phylogenetic architecture in WinniexNlrp3−/− mice while metabolomics profiling revealed upregulation of key metabolites and short chain fatty acids. In addition, we looked at the therapeutic effect of specific small molecule NLRP3 inhibitor, MCC950 in Winnie mice. Oral administration of MCC950 significantly improved colonic length, disease activity index, histopathology and significantly reduced proinflammatory cytokines ameliorating colitis 2 .Our results show genetic ablation of NLRP3 gene in a chronic colitis model lead to CAC. However, chemical inhibition of an overactive NLRP3 inflammasome in chronic colitis attenuates severity of the disease. Altogether our results stresses the need for careful investigation of temporal therapeutic strategies for NLRP3 inhibitors in the gut at different disease phases in clinically relevant experimental models.

References

1. Heazlewood, C. K. et al. Aberrant mucin assembly in mice causes endoplasmic reticulum stress and spontaneous inflammation resembling ulcerative colitis. PLoS Med. 5, e54 (2008).

2. Perera, A. P. et al. MCC950, a specific small molecule inhibitor of NLRP3 inflammasome attenuates colonic inflammation in spontaneous colitis mice. Scientific Reports. 8, 8618 (2018).
Event Awards

To acknowledge the support of the conference's esteemed authors and recognize their outstanding scientific accomplishments, we are pleased to announce that the conference will provide 6 awards including Best Oral Presentation Award and Best Poster Award.
Best Oral Presentation Award and Best Poster Award
Number of Awards Available: 6
The Best Oral Presentation Award is given to the paper judged to make the most significant oral contribution to the conference.
The Best Poster Award is given to the submission judged to make the most significant and interesting poster for the conference.
There will be six winners selected for this award. The winner will receive a certificate and 200 CHF each.
Sponsors and Partners
For information regarding sponsorship and exhibition opportunities, please click here.
Conference Secretariat
Ms. Simon You
Ms. Kellie Wong
E-Mail: iecc2024@mdpi.com
For inquiries regarding submissions and sponsorship opportunities, please feel free to contact us.