The 1st International Electronic Conference on Information
---
Coding Theory,
Information Extraction,
Big Data,
Social Media,
Human-machine Interface,
Business Process Management,
Communication Systems and Networks
Share:





Bookmark
Add this event to bookmarks
Go to the Sessions
Event Details
Welcome from the Chair
You are cordially invited to participate in the 1st International Electronic Conference on Information (IECI2021). This conference is designed to bring together researchers working in the field to present and discuss their recent contributions without needing to leave the comfort of their home. Attending and participating in this online conference is free of charge.
Information has always been pervasive and omnipresent, but only recently has information become visible and people better understood its importance. As a result, the study of information only started in the 20th century, and researchers have suggested numerous concepts of information and created many theories of information, such as syntactic information theory, statistical information theory, semantic information theory, algorithmic information theory, and economic information theory, to name but a few. This diversity of information theories and concepts of information was unified by the general theory of information, which explained the essence of information, encompassed all other information theories, revealed physical and mental counterparts of information, and provided scientific explanations to many information mysteries.
In addition, the information approach has been exploited in many areas, such as physics, biology, and sociology.
We sincerely welcome you to take part in this conference, exchange and share ideas and experiences, discuss the latest developments, and identify future trends for information theory, information technology and applications as we continue to move forward.
We will make every effort to facilitate interaction and the exchange of ideas during the conference period. All presenters will have two options in the conference participation: either to prepare a poster or video of your presentation, which will be uploaded onto the conference platform in advance, for viewing by others during the conference period. We will announce further details of the technological requirements and schedule in due course.
The conference will consist of three sessions, which reflect the interdisciplinary nature of information and its applications:
Session A: Information Systems and Applications
Session B: Information Processes and Artificial Intelligence
Session C: Information Theory and Communications Technology
We are looking forward to receiving your contributions to this scientific event and would like to thank you in advance for your active support.
Sincerely,
Dr. Mark Burgin
Conference Secretariat
Ms. Amanda Liu
Ms. Stefanie Li
email: ieci2021@mdpi.com
Call for Submissions
The 1st International Electronic Conference on Information will be held from 1 to 15 December 2021. This event will enable researchers working in the field to present their research and exchange ideas with their colleagues without the need to travel.
Topics of interest include, but are not limited to:
Information Systems and Applications;
Information Processes and Artificial Intelligence;
Information Theory and Communications Technology.
The conference will be completely free of charge—both to attend and for scholars to upload and present their latest work on the conference platform. There will also be the possibility to submit selected papers to the conference Special Issue of journal Information with a 20% discount on the APCs.
IECI2021 offers the opportunity to participate in this international, scholarly conference without having the concern or expenditure of travel—all you need is your computer and access to the Internet. We would like to invite you to "attend" this conference and present your latest work.
Abstracts (in English) should be submitted by 8 September 2021 8 October 2021 online at https://sciforum.net/user/submission/create/503. For accepted abstracts, Poster/ PowerPoint/Video Presentation (max. 5 minutes) can be submitted by 20 October 2021 2 November 2021. The conference presentations will be available on Sciforum for discussion for the duration of the conference (1–15 December 2021).
We hope you will be able to join this exciting event and support us in making it a success. The conference is organized and sponsored by MDPI, a scholarly open access publisher based in Basel, Switzerland.
Paper Submission Guidelines
For information about the submission procedure and the preparation of a full presentation, please refer to the "Instructions for Authors".
Critical Dates
Abstract Submission Deadline:
08/10/2021
Notification of Acceptance:
15/10/2021
Submissions of Poster/PPT/Video Presentation Deadline:
02/11/2021
Conference Open:
01/12/2021
Event Chairs
Event Committee
Invited Speakers
Prof. Dr. Gordana Dodig-Crnkovic
1. Department of Computer Science and Engineering, Chalmers University of Technology, Gothenburg, Sweden 2. School of Innovation, Design and Engineering, Mälardalen University, Västerås, Sweden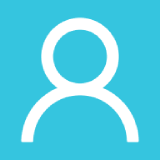 Prof. Dr. Rafael Espin Andrade
Faculty of Administrative Sciences, Autonomous University of Coahuila, Coahuila, Mexico

Department of Information Technology & Management, College of Computing, Illinois Institute of Technology, Chicago, IL, USA

National Scientific and Technical Research Council, La Plata, Argentina

Data-Intensitive Systems and Applications Research Group, IT University of Copenhagen-Denmark

Prof. Dr. Birgitta Dresp-Langley
Centre National de la Recherche Scientifique (CNRS), ICube Lab UMR 7357 CNRS, Université de Strasbourg, Strasbourg, France

Principal Researcher, CONICET, Argentina

Dr. Yoshikatsu Hayashi
Biomedical Sciences/Engineering, School of Biological Sciences, University of Reading, Reading, UK

Video presentations from Invited Speakers
Information processing limitations in humans and machines
by Prof. Dr. Birgitta Dresp-Langley
Natural Information Processes, Cognition, and Intelligence
by Prof. Dr. Gordana Dodig-Crnkovic
Recommender Systems Using Multi Objective Optimization: An Overview
by Dr. Yong Zheng
The maximum entropy principle in Quantum information Theory
by Dr. Federico Holik
The new generation of trusted Internet of Things devices
by Dr. Paul Rosero
List of accepted submissions (14)
Id
Title
Authors
Presentation Video
Poster PDF
sciforum-048828

DIGITAL CHALLENGES OVER TEACHING IN A PANDEMIC ERA: a study case in the Atacama University

,

,

,

Adolfo Gonzalez

,

,

Diego Nascimento

Submitted: 24 Jul 2021

Abstract:

Show Abstract

, , ,

Adolfo Gonzalez

, ,

Diego Nascimento

N/A
Show Abstract


In the context of e-learning during the COVID-19 pandemic, medical education has suffered a significant impact on its training process due to various factors, such as the suspension of access to university and/or clinical fields, therefore, it is essential to know the perception of medical students about teaching methods during the pandemic period and its impact on their careers. In this way, this study aimed to investigate, in medical students from the University of Atacama (UDA), Chile, about their perception and factor related to the digital teaching methods adopted by UDA-Faculty of Medicine courses. As a preliminary study, we studied a survey through a sample of 51 students and containing 32 questions that involved 3 theoretical dimensions (sociodemographic background, information preferences, and learning perception styles). We aimed to investigate elements, using a causal inference method (Bayesian Network), that unravels the relationship across these theoretical dimensions that correspond to meaningful learning. Based on these analyzes, we were able to find the information process flow related to 20 questions towards the significant learning, and characteristics associated with the learning process. This work sought to develop a better understanding of alternative active methodologies and their effectiveness for the medical career.

sciforum-049128

The limitations of human information processing and their implications for parsimonious computational modelling and reliable Artificial Intelligence

Birgitta Dresp-Langley

Submitted: 30 Jul 2021

Abstract:

Show Abstract

Birgitta Dresp-Langley

Show Abstract


Information theory is concerned with the study of transmission, processing, extraction, and utilization of information. In its most abstract form, information is conceived as a means of resolving uncertainty. Shannon and Weaver (1949) were among the first to develop a conceptual framework for information theory. One of the key assumptions of the model is that uncertainty increases linearly with the amount of complexity (in bit units) of information transmitted or generated (C.E. Shannon, W. Weaver. The mathematical Theory of communication, University of Illinois, Urbana III, 1949). A whole body of data from the cognitive neurosciences has shown since that the time of human response or action increases in a similar fashion as a function of information complexity in various different situations and contexts. In this paper, I will discuss what is currently known about the limitations of human information processing. The implications for the development of parsimonious computational models in science and the idea of reliable Artificial Intelligence for science and society will be made clear under the light of arguments from the cognitive neurosciences and computational philosophy. The goal of the presentation is to carve out a conceptual framework that is to inspire future studies on the problems identified.

sciforum-049367

A DIGITAL INFORMATION BEHAVIOUR MODEL

Omiunu Ojinga Gideon

Submitted: 20 Aug 2021

Abstract:

Show Abstract

Omiunu Ojinga Gideon

N/A
Show Abstract


Previous Information Behaviour (IB) models were originally designed for the traditional environment and are not fit to explain human IB in the digital era. Also, the continuous and elastic revolutions of ICTs have questioned previous IB models, leaving a continuous need to review and rework previous models thereby subjecting them to scrutiny in the changing globalization and digital environment. Therefore, there is need to provide an up-to-date IB model. This study presents a digital information behaviour (DIB) model that is relevant in the changing digital environment. It adopts a correlational survey design; and a multi-stage technique was used to select 400 respondents but 233 questionnaires were retrieved from the field giving a total of approximately 58% retrieval rate. Questionnaires were used to obtain information and the psychometric property was presented. The descriptive (frequency and percentage) and inferential (ANOVA and Regression Analysis) statistics was adopted to analyse information obtained. This study revealed that there are significant relationships among IB components such as information needs, search and use but none exists between users' information use and archival/disposal. In addition, ICT literacy of users does not give a significant impetus to users' IB, which could affect the output quality of IB. Furthermore, among the four cognitive abilities, only verbal comprehension influenced users' IB. The study recommends the need to revisit curriculums in all fields of study, to expose students to the necessary ICT literacy levels and cognitive abilities necessary for enhancing IB quality in the digital environment.

sciforum-050547
Information-theoretic Underpinnings of the Effort-to-Compress Complexity Measure

Aditi Kathpalia

,

Nithin Nagaraj

Submitted: 07 Sep 2021

Abstract:

Show Abstract

Aditi Kathpalia

,

Nithin Nagaraj

N/A
Show Abstract


Effort-to-Compress (ETC) is a measure of complexity based on a lossless data-compression algorithm that has been used extensively in characterization and analysis of time-series. ETC has been shown to give good performance for short and noisy time series data and has found applications in the study of cardiovascular dynamics, cognitive research and regulating the feedback of musical instruments. It has also been used to develop causal inference methods for time series data. In this work, a theoretical analysis helps us to demonstrate the links of ETC measure to the total self-information contained in the joint occurrence of most dominant (shortest) patterns occurring at different scales (of time) in a time-series. This formulation helps us to visualize ETC as a dimension like quantity that computes the effective dimension at which patterns in a time-series (translated to a symbolic sequence) appear. We also show that the algorithm that computes ETC can be used as a means for an analysis akin to 'multifractal analysis' using which the power contained in patterns appearing at different scales of the sequence/ series can be estimated. Multifractal analysis has been used widely in analysis of biomedical signals, financial and geophysical data. Our work provides a theoretical understanding of the ETC complexity measure that links it to information theory and opens up more avenues for its meaningful usage and application.

sciforum-050550
Natural Information Processes, Cognition, and Intelligence

Gordana Dodig Crnkovic

Submitted: 07 Sep 2021

Abstract:

Show Abstract

Gordana Dodig Crnkovic

N/A
Show Abstract


In this talk I will present a framework of natural cognition and intelligence based on info-computation in living agents. The underlying assumption is that cognition in nature is a manifestation of biological processes, that subsume chemical and physical processes (Maturana and Varela 1992; Stewart 1996; Dodig-Crnkovic 2007; Lyon 2005; Lyon and Kuchling 2021), from single cells to humans.

Cognitive science with roots in psychology and philosophy of mind, historically focused on the human as cognizing agent. Recently (Piccinini 2020) presented cognition as result of neurocomputation in organisms with nervous systems. Piccinini goes a step beyond anthropocentric understanding of cognition, but he retains neurocentrism. However, "cognitive operations we usually ascribe to brains—sensing, information processing, memory, valence, decision making, learning, anticipation, problem solving, generalization and goal directedness—are all observed in living forms that don't have brains or even neurons." (Levin et al. 2021). Thus, we generalize cognition a step further, to include all living forms, not only those with nervous systems.

I will argue that new insights about cognition and its evolution and development in nature (Walker, Davies, and Ellis 2017) (Dodig-Crnkovic 2017), from cellular to human cognition (Manicka and Levin 2019; Levin et al. 2021; Lyon et al. 2021; Stewart 1996; Dodig-Crnkovic 2014) can be modelled as natural information processing - natural computation – morphological computation.

In the info-computational approach, evolution in the sense of extended evolutionary synthesis (Laland et al. 2015; Ginsburg and Jablonka 2019; Jablonka and Lamb 2014) is a result of interactions between natural agents, cells and their groups.
Session Chairs
Dr. Arkaitz Zubiaga
School of Electronic Engineering and Computer Science, Queen Mary University of London, London, UK
Dr. María N. Moreno García
Data Mining Research Group, University of Salamanca, Salamanca, Spain
Prof. Dr. Joaquim Ferreira
Instituto de Telecomunicações, Universidade de Aveiro, Aveiro, Portugal
Instructions for Authors
Submission
Submission should be completed online by the authors by registering with https://sciforum.net/ and using the "Start New Submission" function once logged into the system.
Scholars interested in participating in the conference can submit their abstract (about 200–250 words) online at this website until

8 September 2021

8 October 2021.
Based on the submitted abstract, the Conference Committee will conduct a pre-evaluation of whether a contribution from the authors of the abstract will be welcome for the 1st International Electronic Conference on Information. All authors will be notified by

22 September 2021

15 October 2021 about the acceptance of their abstract.
If the abstract is accepted for this conference, the author will be invited to prepare a full description of their work in the form of a Poster/PowerPoint/Video Presentation (max. 5 minutes), until the submission deadline of

20 October 2021

2 November 2021.
The conference presentations will be available for discussion on https://ieci2021.sciforum.net/ for the duration of the conference (1–15 December 2021).
The open access journal Information will publish a conference Special Issue. After the conference, the authors are encouraged to submit a full manuscript to the dedicated Special Issue and will receive a 20% discount on the Article Processing Charges.
Presentation Slides
Authors are encouraged to prepare a presentation in PowerPoint or similar software, to be displayed online along with the abstract. Slides, if available, will be displayed directly on the website using Sciforum.net's proprietary slides viewer. Slides can be prepared in exactly the same way as for any traditional conference where research results can be presented. Slides should be converted into PDF format before submission so that our process can easily and automatically convert them for displaying online.
We recommend the following template for your presentation:
Length of the presentation: No more than 30 slides;
Slide 1 (strictly one slide): Title, authors' names, affiliation(s), email address of the corresponding author, and logos of the laboratory and/or institution (not mandatory);
Slide 2 (strictly one slide): Graphical abstract, repeat the title of the presentation but avoid other text as much as possible;
Slide 3 (strictly one slide): Abstract (max. 250 words) and 3–5 keywords separated by semicolons;
Slide 4 and following slides: Should contain introduction, results, discussion, and conclusions in this sequence;
Last slide: Acknowledgments, and logos of sponsors (not mandatory).
Posters
Posters will be available online on the conference website during and after the event. Participants will be able to ask questions and make comments about the posters.
Video Presentations
Authors are also encouraged to submit video presentations. The video should be no longer than 5 minutes and prepared in one of the following formats: .mp4 / .webm / .ogg (max size: 250Mb). It should be submitted before 20 October 2021 2 November 2021.
Tips for authors: If you would like to prepare a video based on your PowerPoint presentation, you may use the "record slide" function in the PowerPoint.
Potential Conflicts of Interest
All authors must disclose all relationships or conflicts of interest that could inappropriately influence or bias their work. This should be conveyed in a separate "Conflict of Interest" statement preceding the "Acknowledgments" and "References" sections at the end of the manuscript. If there is no conflict, please state "The authors declare no conflict of interest." Financial support for the study must be fully disclosed under the "Acknowledgments" section.
Copyright

MDPI, the publisher of the Sciforum.net platform, is an open access publisher. We believe that authors should retain the copyright to their scholarly works. Hence, by submitting a communication paper to this conference, you retain the copyright of your paper, but you grant MDPI the non-exclusive right to publish this paper online on the Sciforum.net platform. This means you can easily submit your paper to any scientific journal at a later stage and transfer the copyright to its publisher (if required by that publisher).
Event Awards
To acknowledge the support of the conference's esteemed authors and recognize their outstanding scientific accomplishments, we are pleased to announce that the conference will provide one Best Poster Award and one Best Presentation Award.
Best Poster Award
Information would like to grant an award (300 Swiss Francs) for the best poster presented at the conference. This prize is awarded by a jury to the best designed poster presented at the conference.
Posters should have the following information.
Title (with authors and affiliations)
Introduction / Objectives / Aims
Methods
Results
Conclusion
References
Acknowledgements
Contact information
Criteria of judgement on the presentation shall be the ability of summarizing the content of the work and motivating the interest in looking at the poster. Criteria of judgement on the poster should be clarity of poster and appearance quality.
Best Presentation Award
Information would like to grant an award (500 Swiss Francs) for the best presentation submitted to the conference. Only abstracts with an accompanying slide and video presentation will be eligible for the Best Presentation Award.
The criteria that will be considered for selection are as follows:

– Important or innovative research.
– Interest to the readers.
– Rich in content and coherent.
– Significance of content.