1st Coatings and Interfaces Web Conference
Go to the Sessions
Event Details
The 1st Coatings and Interfaces Web Conference has now been closed. We hope you enjoyed this new concept and see it as a good venue for you to exchange your new research ideas. We thank you for your support by participating at the 1st of our web conferences.
Welcome from the Chairs
Welcome from the Chair of the 1st Coatings and Interfaces Web Conference
15–29 March 2019
Dear Colleagues,
It is our pleasure to invite you to join the 1st Coatings and Interfaces Web Conference (CIWC) that will be hosted online by Sciforum (https://sciforum.net/conference/ciwc2019).
Coatings and interfaces play a crucial role in current technology and have critical importance in addressing major societal challenges. Among them energy efficiency, sustainable mobility, pollution, critical raw materials, corrosion wear and erosion, food safety and health science are of outstanding importance. CIWC will present the state-of-the-art of coatings and of the interface science and technology related to these issues.
CIWC 2019 aims to promote and advance the exciting and rapidly changing field of surfaces, coatings and interfaces. Topics of interest include, but are not limited to:
Coatings and surfaces for corrosion, wear and erosion mitigation;
Coatings and interfaces for energy applications;
Biocoating and biomaterial surfaces and interfaces;
Coating deposition and surface modification technologies;
Coatings, surfaces and interfaces for food safety and preservation;
Coatings, surfaces and interfaces for cultural heritage;
Advances in coatings and surface characterization.
CIWC 2019 will enable you to share and discuss your most recent research findings with the worldwide vibrant community of scientists and engineers in the field.
CWIC 2019 will make your presentation accessible to hundreds of researchers worldwide, with the active engagement of the audience in question and answer sessions and discussion groups that will take place online.
Submitted abstracts will be reviewed by the conference committee. The authors of accepted contributions will be invited to produce an extended abstract for the conference proceedings along with a slide presentation of their work. Following the conference, outstanding contributions will be invited to be submitted for publication in Coatings (http://www.mdpi.com/journal/coatings).
CWIC is a new and exciting experience for me that I believe that it is a taste of the future. CWIC will revolutionize dissemination in the field with a brand-new tool for sharing research in an online environment that will preserve the same standards and structure of traditional conferences, but will be more inclusive by breaking the cost and time barriers that prevent participation in remote events. ICTs are shaping our world, let's make them change the way we communicate science!
We hope you will join us and present your work at CIWC 2019, and be part of this thriving online experience.
Kind regards,
Dr. Alessandro Lavacchi
E-mail: [email protected]
Chair of the 1st Coatings and Interfaces Web Conference
Prof. Dr. Massimo Innocenti
E-mail: [email protected]
Co-Chair of the 1st Coatings and Interfaces Web Conference
| | |
| --- | --- |
| | Dr. Alessandro Lavacchi is the Editor-in-Chief of Coatings, an international open access journal devoted to the materials science and applications of deposited materials. Dr. Lavacchi is a Research Scientist at the Italian National Research Council (ICCOM-CNR), where he also is the Head of the Electron Microscopy Facility. Dr. Lavacchi's research focuses on electrochemistry and materials science with a special emphasis on energy-related surfaces and coatings science and engineering. He has co-authored more than 80 papers in leading international journals, as well as the monograph "Nanotechnology in Electrocatalysis for Energy," edited by Springer. |
| | Professor Massimo Innocenti is the Associate Editor of journal Coatings. His research activity is focused on nanomaterials obtainable by electrochemical processes, which are used in the field of electrocatalysis, energy and sensors. From 2013–2015 he was the elected member of the Executive Council of the interdivisional group Chemistry for Renewable Energy (EnerChem). In January 2016 he was re-elected as a member of the Executive Council of the interdivisional group Chemistry for Renewable Energy (EnerChem) for 2016–2018. From 2013–2016, he was an ESRF Review Committee member at the Synchrotron of Grenoble. From 2014–2015 he was the Guest Editor of the Special Issue "Metal Nanocatalysts in Green Synthesis and Energy Applications" for the journal Molecules. He has taken part in various research projects at the Synchotron of Grenoble and Trieste. Prof. Dr. Innocenti is a member of SCI (Italian Society of Chemistry). He has undertaken notable international collaborations with the universities of Ulm (Germany), Athens (Georgia, USA), S. Carlos (Brazil), and Krakow (Poland). |
Call for Papers
The 1st Coatings and Interfaces Web Conference will be held from 15–29 March 2019. CIWC 2019 aims to promote and advance the exciting and rapidly changing field of surfaces, coatings and interfaces. All proceedings will be held online at https://sciforum.net/conference/ciwc2019.
Topics of interest include, but are not limited to:
Coatings and surfaces for corrosion, wear and erosion mitigation;
Coatings and interfaces for energy applications;
Biocoating and biomaterial surfaces and interfaces;
Coating deposition and surface modification technologies;
Coatings, surfaces and interfaces for food safety and preservation;
Coatings, surfaces and interfaces for cultural heritage;
Advances in coatings and surface characterization.
CIWC 2019 is a virtual conference sponsored by Coatings. Participation is free of charge for authors and attendees. Accepted papers will be gathered in the Proceedings of the conference. Selected extended versions of the papers will be published in Coatings with a discount of 20% on the Article Processing Charge (ISSN 2079-6412; Impact Factor: 2.350 (2017); http://www.mdpi.com/journal/coatings). CIWC 2019 offers you the opportunity to participate in this international, scholarly conference without having the concern or expenditure of travel—all you need is your computer and access to the Internet. We would like to invite you to "attend" this conference by presenting your latest work.
Abstracts (in English) should be submitted by 10 December 2018 online at http://www.sciforum.net/login. For accepted abstracts, the proceedings paper can be submitted by 5 February 2019. The conference will be held from 15–29 March 2019.
Paper Submission Guidelines
For information on the procedure for submission, peer-review, revision and acceptance of conference proceedings papers, please refer to the section "Instructions for Authors": https://sciforum.net/conference/ciwc2019/page/instructions.
Conference Chairs
Dr. Alessandro Lavacchi
Istituto di Chimica dei Composti OrganoMetallici (ICCOM-CNR), Firenze, Italy

Prof. Dr. Massimo Innocenti
Department of Chemistry, Università di Firenze, Via della Lastruccia 3-13, 50019 Sesto Fiorentino, Firenze, Italy

Conference Committee
Prof. Dr. James E. Krzanowski
Mechanical Engineering Department, University of New Hampshire, Durham, NH 03824, USA

Prof. Dr. Andriy Voronov
Department of Coatings and Polymeric Materials, North Dakota State University, Fargo, ND 58108, USA

Dr. James Kit-hon Tsoi
Dental Materials Science, Faculty of Dentistry, The University of Hong Kong, Sai Ying Pun, Hong Kong

Prof. Dr. Maria Cristina Tanzi
Biomaterials Laboratory, Department of Chemistry, Materials and Chemical Engineering "G. Natta", INSTM Local Unit Politecnico di Milano, 20131 Milano, Italy

Prof. Dr. Ludmila Boinovich
A.N. Frumkin Institute of Physical Chemistry and Electrochemistry, Russian Academy of Sciences, 119071 Moscow, Russia

Prof. Dr. Vasileios Koutsos
Institute for Materials and Processes, University of Edinburgh, Edinburgh, UK

Instructions for Authors
Submission
Submissions should be made by authors online by registering with
www.sciforum.net
, and using the "
New Submission
" function once logged into the system.
Scholars interested in participating in the conference can submit their abstract (about 200–300 words) online on this website until 10 December 2018.

The Conference Committee will notify the acceptance of the abstract by 20 December 2018.

In case of acceptance, authors will be asked to submit their manuscript, along with a presentation and optionally a video presentation of his/her paper (only PDF), until the submission deadline of 5 February 2019.

The open access journal

Coatings

will publish a Special Issue of the conference proceedings papers. Accepted papers will be published in the proceedings of the conference. After the conference, the Conference Committee will recommend manuscripts that may be included for publication in this Special Issue.
Structure of Proceedings Paper
Manuscripts for the proceedings issue must have the following organization:
Title
Full author names
Affiliations (including full postal address) and authors' e-mail addresses
Abstract
Keywords
Introduction
Methods
Results and Discussion
Conclusions
(Acknowledgements)
References
Manuscripts should be prepared in MS Word or any other word processor and should be converted to PDF format before submission. The publication format will be PDF. The manuscript should be at least three pages (incl. figures, tables and references). There is no page limit on the length, although authors are asked to keep their papers as concise as possible.
Presentation Slides
Authors are encouraged to prepare a presentation in PowerPoint or similar software, to be displayed online along with the manuscript. Slides, if available, will be displayed directly on the website using the Sciforum.net proprietary slide viewer. Slides can be prepared in exactly the same way as for any traditional conference where research results are presented. Slides should be converted to PDF format before submission so that our process can easily and automatically convert them for online display.
Video Presentations
Besides their active participation within the forum, authors are also encouraged to submit video presentations. If you are interested in submitting a video presentation, please contact the conference organizer at
[email protected]
to find out more about the procedure. This is an unique way of presenting your paper and discussing it with peers from all over the world. Make a difference and join us for this project!
Presentation of Posters
Authors that wish to present a poster only, i.e. without proceedings paper, can do so in section F. Posters of this conference. Posters will be available on this conference website during and after the event. Like papers presented on the conference, participants will be able to ask questions and make comments about the posters. Posters that are submitted without paper will not be included in the proceedings of the conference.
Submisison of manuscripts
Accepted File Formats
MS Word: Manuscripts prepared in MS Word must be converted into a single file before submission. When preparing manuscripts in MS Word, the Coatings and Interfaces Web Conference Microsoft Word template file (see download below) must be used. Please do not insert any graphics (schemes, figures, etc.) into a movable frame which can superimpose the text and make the layout very difficult.
Paper Format: A4 paper format, the printing area is 17.5 cm × 26.2 cm. The margins should be 1.75 cm on each side of the paper (top, bottom, left, and right sides).
Formatting/Style: Papers should be prepared following the style of Coatings. The full titles and the cited papers must be given. Reference numbers should be placed in square brackets [ ], and placed before the punctuation; for example, [1,2], [3] or [1–3], and all the references should be listed separately and as the last section at the end of the manuscript.
Author List and Affiliation Format: Authors' full first and last names must be given. Abbreviated middle names can be added. For papers written by various contributors a corresponding author must be designated. The PubMed/MEDLINE format is used for affiliations: complete street address information including city, zip code, state/province, country, and email address should be added. All authors who contributed significantly to the manuscript (including writing a section) should be listed on the first page of the manuscript, below the title of the article. Other parties, who provided only minor contributions, should be listed under Acknowledgments only. A minor contribution might be a discussion with the author, reading through the draft of the manuscript, or performing English corrections.
Figures, Schemes and Tables: Authors are encouraged to prepare figures and schemes in color. Full color graphics will be published free of charge. Figures and schemes must be numbered (Figure 1, Scheme I, Figure 2, Scheme II, etc.) and an explanatory title must be added. Tables should be inserted into the main text, and numbers and titles for all tables supplied. All table columns should have an explanatory heading. Please supply legends for all figures, schemes and tables. The legends should be prepared as a separate paragraph of the main text and placed in the main text before a table, a figure or a scheme.
For further inquiries please contact us at [email protected].
Potential Conflicts of Interest
It is the authors' responsibility to identify and declare any personal circumstances or interests that may be perceived as inappropriately influencing the representation or interpretation of clinical research. If there is no conflict, please state here "The authors declare no conflict of interest." This should be conveyed in a separate "Conflict of Interest" statement preceding the "Acknowledgments" and "References" sections at the end of the manuscript. Financial support for the study must be fully disclosed under "Acknowledgments" section.
Copyright
MDPI, the publisher of the Sciforum.net platform, is an open access publisher. We believe that authors should retain the copyright to their scholarly works. Hence, by submitting a Communication paper to this conference, you retain the copyright of your paper, but you grant MDPI the non-exclusive right to publish this paper online on the Sciforum.net platform. This means you can easily submit your paper to any scientific journal at a later stage and transfer the copyright to its publisher (if required by that publisher).
List of accepted submissions (18)
Id
Title
Authors
Presentation Video
Presentation Pdf
sciforum-022243
Application of Calixresorcinarenes as Chemical Sensors

Larbi Eddaif

,

Abdul Shaban

,

Judit Telegdi

Submitted: 15 Oct 2018

Abstract:

Show Abstract

Larbi Eddaif, Abdul Shaban, Judit Telegdi
N/A
Show Abstract


Calixresorcinarenes and calixarenes have seen extensive usage as receptors for cations, anions and even neutral molecules. Incorporation of binding capabilities and chemical groups that respond to analytes complexation has given these macrocycles additional advantages in applications as efficient selective chemical sensors. Three major types of macrocyclic calixresorcinarenes namely C-dec-9-en-1-ylcalix[4]resorcinarene (CAL 11U), C-trans-2, cis-6-octa-1,5-dien-1-ylcalix[4]resorcinarene (CAL 9U) and C-nonylcalix[4]resorcinarene (CAL 10) were synthesized. They differ in the alkyl/alkenyl side chains. They were characterized by different techniques (melting point measurements, Fourier Transform Infra-Red spectroscopy FT-IR, Thermal Gravimetric analysis and Differential Scanning Calorimetry coupled with Mass Spectrometry TG-DSC-MS, Nuclear Magnetic Resonance spectroscopy NMR, and Powder X-Ray Diffraction measurements PXRD). Calixresorcinarene derivatives, immobilized onto Au surfaces of quartz crystal resonators, have been successfully applied to detect the presence of lead in aqueous solution.

sciforum-023372
Cavitation erosion and sliding wear mechanisms of AlTiN and TiAlN films deposited on stainless steel substrate

Mirosław Szala

,

Mariusz Walczak

,

Kamil Pasierbiewicz

,

Mariusz Kamiński

Submitted: 14 Jan 2019

Abstract:

Show Abstract

Mirosław Szala, Mariusz Walczak, Kamil Pasierbiewicz, Mariusz Kamiński
N/A
Show Abstract


Stainless steel grade AISI 304 is one of the most widespread modern structural material, alas its sliding wear and cavitation wear resistance are limited. Thus, AlTiN and TiAlN coatings can be deposited for increasing the resistance to wear of stainless steel components. The aim of the work was to investigate the cavitation erosion and sliding wear mechanisms of magnetron sputtered AlTiN and TiAlN coatings deposited on SS304 stainless steel. AlTiN and TiAlN films were deposited on a stainless steel substrate grade AISI 304. Films surface morphology and structure were examined using a profilometer, light optical microscope (LOM) and scanning electron microscope (SEM). The mechanical properties (hardness, elastic modulus) were tested by nanoindentation tester. The adhesion of deposited coatings was determined by means of the scratch test and Rockwell test. Cavitation erosion tests were performed according to ASTM G32 (vibratory apparatus) with stationary specimen procedure. Sliding wear tests were conducted using a nano-tribo testes i.e. ball-on-disc apparatus. Wear mechanisms are strongly contingent upon the structure and morphology of the tested materials. In relation to stainless steel substrate, the PVD films present a superior resistance to sliding wear and cavitation erosion. Higher resistance was noticed for AlTiN than for TiAlN film, mainly due to its superior hardness and elastici modulus. Cavitation erosion mechanism of both, AlTiN and AlTiN coatings is prone to embrittlement, imputable to fatigue processes that result in coating rupture and spallation that consist in coating fragmentation, formation of pits and finally detachment from the substrate. In contrary to PVD coatings, steel substrate is characterized by developed cavitation erosion wear with roughened surface and plastically deformed, semi-brittle, eroded surface. Sliding wear of thin films is based on micro-ploughing mechanism. For stainless steel adhesive sliding wear mode and plastic deformation with smearing, material transfer and grooving were observed. It was confirmed that various fluid machinery components made from austenitic stainless steel that undergo cavitation erosion, can be prevented by deposition of AlTiN and TiAlN films.

sciforum-022959
Coating of Sub-Micrometric Keratin Fibers on Titanium Substrates: A Successful Strategy for Stimulating Adhesion and Alignment of Fibroblasts and Reducing Bacterial Contamination

Sara Ferraris

,

Vincenzo Guarino

,

Andrea Cochis

,

Alessio Varesano

,

Iriczalli Cruz Maya

,

Claudia Vineis

,

Lia Rimondini

,

Silvia Spriano

Submitted: 11 Dec 2018

Abstract:

Show Abstract

Sara Ferraris, Vincenzo Guarino, Andrea Cochis, Alessio Varesano, Iriczalli Cruz Maya, Claudia Vineis, Lia Rimondini, Silvia Spriano
N/A
Show Abstract


Coatings are a versatile tool for modulation of the biological response of biomaterials; in particular, the use of biopolymers as coating material may improve cell interactions and tissue adhesion. Among others, keratin is a natural protein able to stimulate fibroblast cells effectively and has the ability to bind metal ions. Coatings of keratin fibers onto titanium substrates can improve soft tissue adhesion, eventually coupling topographical (contact guidance) and chemical stimulus through the alignment of the fibers along sub-micrometric grooves of the substrate. Sub-micrometric keratin fibers were obtained by electrospinning both in random and oriented arrangements (though a rotating collector); in addition, antibacterial properties were added by enrichment of the coating with silver ions. This type of coating can be of interest in transmucosal dental implants, where perimplantitis is often due to infection (biofilm formation) and disease worsening is due to inflammation of the surrounding soft tissue, which is guided by fibroblasts. Keratin fibres coatings were prepared and characterized by means of Field Emission scanning electron microscopy (FESEM), X-ray photoelectron spectroscopy (XPS), cell (gingival fibroblasts) and bacteria (S. aureus) culture tests. FESEM observations demonstrated the possibility to deposit keratin fibres onto titanium substrates in random or oriented arrangements effectively. Keratin fibres were able to increase fibroblast adhesion and proliferation. On randomly deposited keratin fibres, fibroblast cells were significantly biologically stimulated and showed high adhesion and proliferation, but not orientation ability; on the other hand, aligned keratin fibres on a grooved substrate were able to stimulate cells both from the topographical (orientation) and biological standpoint. Finally, Ag-doped keratin fibres coatings were able to reduce S. aureus adhesion significantly, maintaining high biocompatibility. Considering these results, keratin sub-micrometric fibres coatings are a promising strategy for stimulating fibroblasts and reducing bacterial contamination.

sciforum-022955
Corrosion Resistance Test of Electroplated Metals using Fast Electrochemical Non-Destructive Analysis

Walter Giurlani

,

Patrick Marcantelli

,

Francesco Benelli

,

Daniele Bottacci

,

Filippo Gambinossi

,

Maurizio Passaponti

,

Emanuele Salvietti

,

Antonio De Luca

,

Massimo Innocenti

Submitted: 10 Dec 2018

Abstract:

Show Abstract

Walter Giurlani, Patrick Marcantelli, Francesco Benelli, Daniele Bottacci, Filippo Gambinossi, Maurizio Passaponti, Emanuele Salvietti, Antonio De Luca, Massimo Innocenti
N/A
N/A
Show Abstract


Corrosion testing is a very important step in quality control for metal industrial processes. Especially for electroplated goods, corrosion resistance is a primary indicator of surface quality. International Standard Organization has established several standards that use Electrochemical Impedance Spectroscopy (EIS), alone or combined with other electrochemical techniques, to determine corrosion resistance of metal surfaces such ISO 16773 for testing coated and uncoated metallic specimens and ISO 17463 specially designed for organic-coated metal surfaces. EIS is a versatile procedure for the accelerated evaluation of the anti-corrosion performance of coatings: unlike other standard procedures is generally a non-destructive method. EIS works applying an electrical sinusoidal perturbation with a fixed frequency and measuring electrical impedance Z of the sample. Measuring impedance at different frequencies and analysing the data it is possible to postulate the structure of an equivalent circuit and extract corrosion resistance data. This approach is commonly used for high-impedance coatings, in this study we will explore EIS as well as the OCP measurement, the corrosion current and other techniques to find the best option for low-impedance metallic coatings analysis. The objective of this study is to develop a method to determine corrosion resistance for electroplated goods that can give results as reliable as other more diffuse and traditional destructive corrosion testing techniques (such as corrosion tests in artificial atmosphere ISO 9227 and ISO 17228) with a non-destructive process and in a fair less amount of time.

sciforum-022934
Corrosion resistance of anodic layers grown on 304L stainless steel at different anodizing times and stirring speeds
Juan Manuel Hernández López, Laura Patricia Dominguez Jaimes, Anabel Alvarez mendez, Astrid Sanchez Vazquez, Juan Jacobo Ruiz Valdes, Erika Iveth Cedillo González, Ana Conde del Campo, Juan José De Damborenea González, María Angeles Arenas Vara
N/A
N/A
Show Abstract


Different chemical and physical treatments have been used to improve the properties and functionalities of steels. The anodizing is one of the most promising treatments, due to its versatility and easy industrial implementation, since it allows obtaining different microstructures on the surface, in order to be employed in different industrial sectors. The present work has studied the influence of the anodizing time (15, 30, 45 and 60 min), as well as the stirring speed (0, 200, 400 and 600 rpm), on the morphology and the resistance corrosion behavior of anodic layers grown in 304L stainless steel. The anodic layers were characterized morphologically, compositionally and electrochemically, in order to determine the influence of these parameters on their corrosion behavior in a 0.6 M NaCl saline solution. The results show that the generation of anodic layers at different times propitiates the definition of nonporous morphologies, while the phenomena of dissolution of the layers that increase with the time of anodizing. However, the resistance to corrosion decreases respect to the non-anodized 304L SS. On the other hand, the effect of the stirring speed during the generation of these anodic layers does not seem to influence the corrosion behavior in the saline medium studied.
List of Authors (89)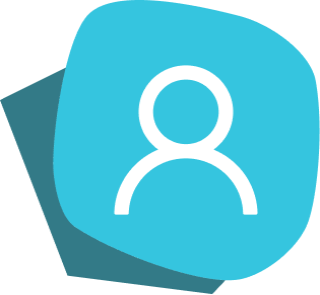 Manar Abdalrazeq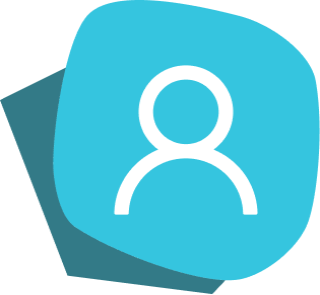 Asmaa Al-Asmar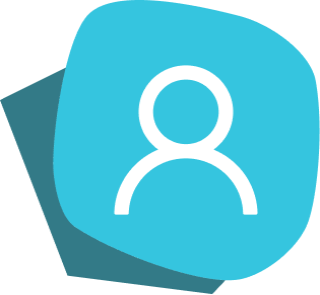 Valeria Allizond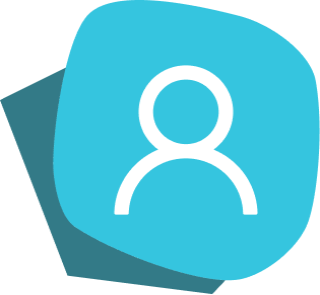 Ali Alshehri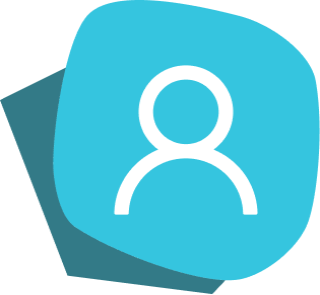 Anabel Alvarez mendez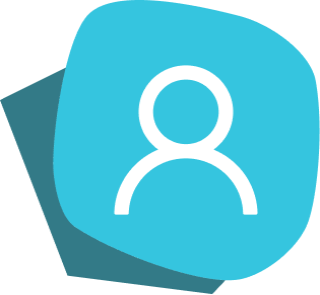 Kenji Araki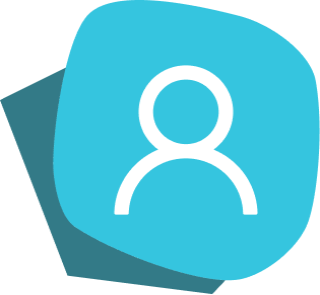 María Angeles Arenas Vara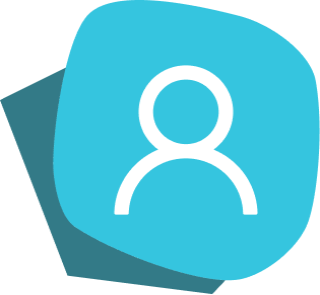 Giuliana Banche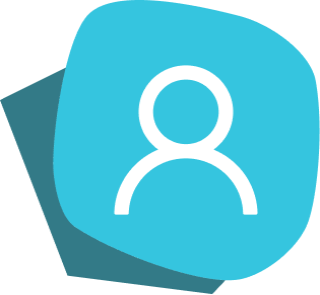 Carlos Berlanga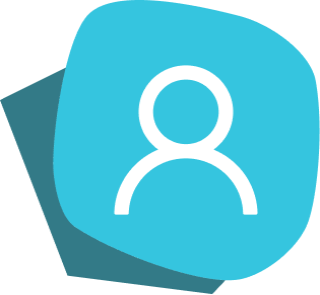 Cinzia Bertea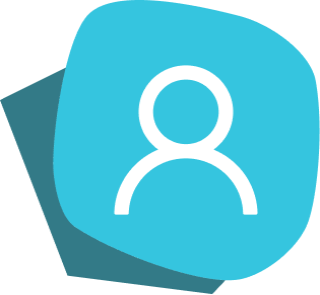 Serena Bertoldi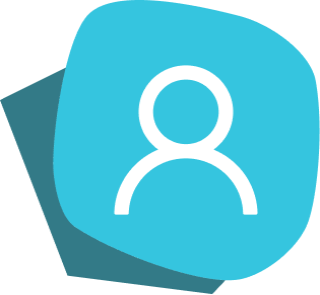 Francesca Borgioli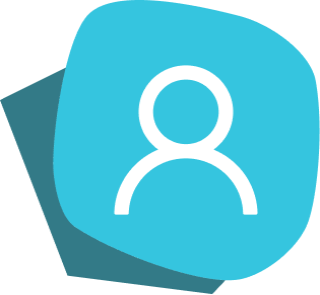 Stefano Caporali
Pere Castell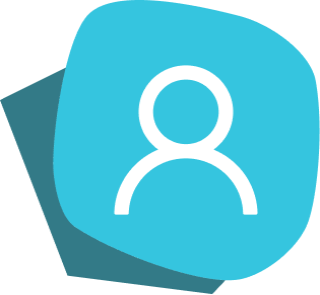 Martina Cazzola
Erika Iveth Cedillo González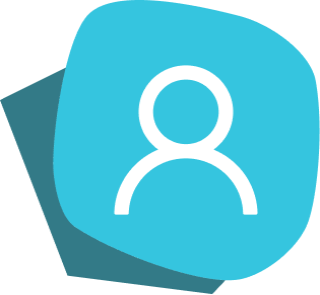 Philippe Champagne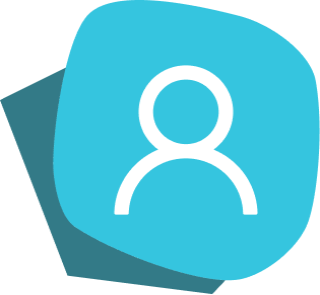 Isabel Claveria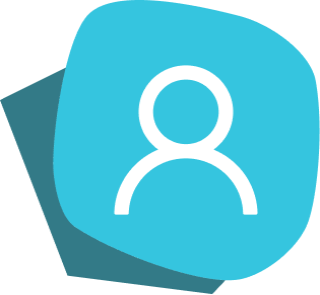 Andrea Cochis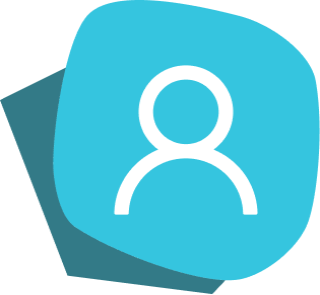 Ana Conde del Campo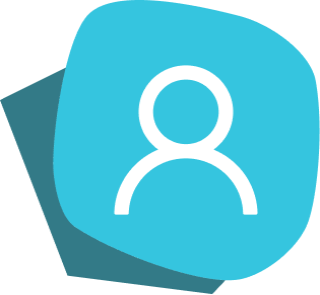 Nicola Contessi Negrini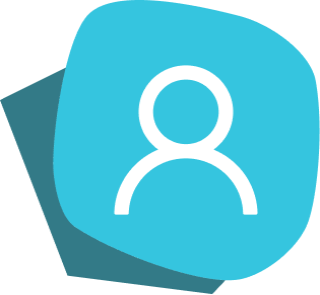 Iriczalli Cruz Maya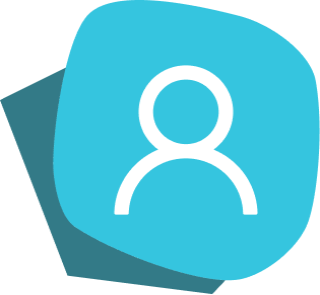 Juan José De Damborenea González
El Hadj Dogheche
Laura Patricia Dominguez Jaimes
Larbi Eddaif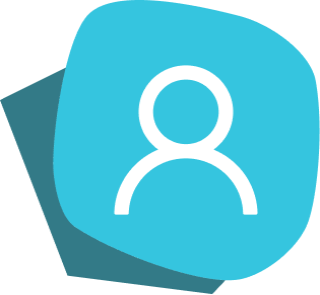 Daniel Elduque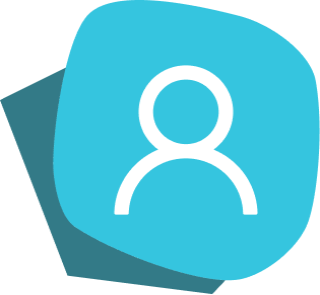 Silvia Fare'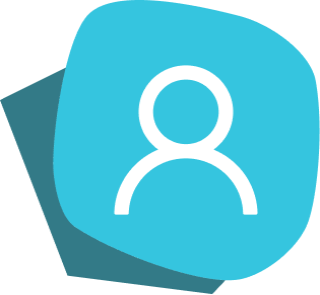 Ángel Fernández
Sara Ferraris
Event Awards
Best Paper Award Announcement
We are pleased to announce that the CIWC 2019 Best Paper Award was granted to :
for the paper entitled
"Functionalization of PU Foams via Inorganic and Organic Coatings to Improve Cell and Tissue Interactions"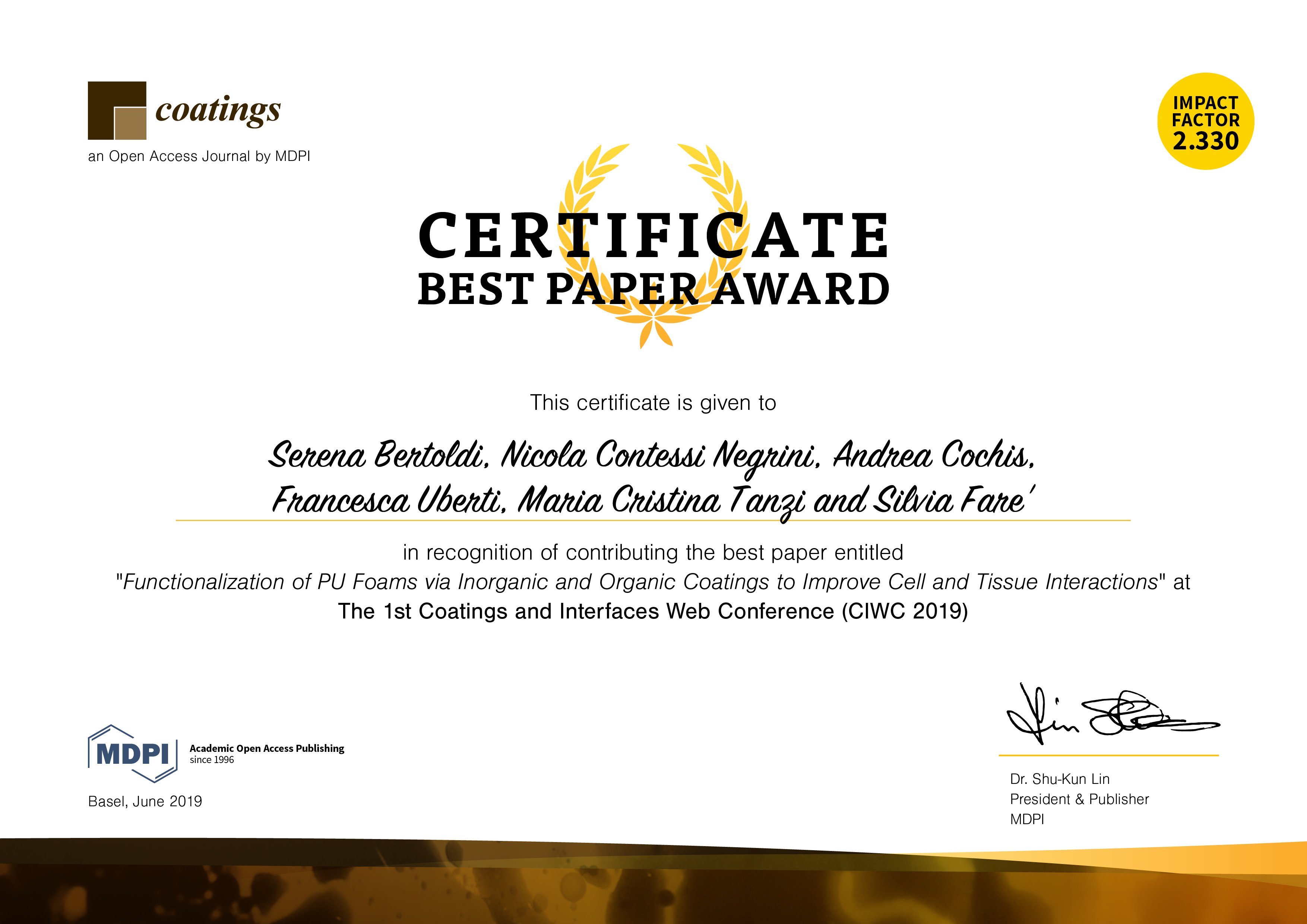 Best Paper Award
The Best Paper Award is given for the paper judged to make the most significant contribution to the conference.
Best Paper Award
As a sponsor, Coatings would like to award the best paper as elected by all the conference committee. The award will consist of 500 Swiss Francs. We look forward to posting your contributions.
Criteria for Evaluation of Best Paper Award 2019:
Criteria

Full paper must be submitted to CIWC 2019;
Originality/Novelty of the paper;
Significance of Content;
Scientific Soundness;
Interest to the readers;
English language and style.

Evaluation


Each Evaluation Committee member will give an assessment for each applicant in terms of the criteria outlined above;
Total score for each presentation will be ranked, from highest to lowest;
If two or more authors get the same score, further evaluation will be carried out;
All decisions made by the Evaluation Committee are final.
Conference Schedule
Abstract Submission:

10 December 2018

06 January 2019
Acceptance Notification:

20 December 2018

11 January 2019
Full Paper Submission:

5 February 2019

15 February 2019
Conference Open: 15–29 March 2019
Publication
After Conference, you could choose to submit your papers to the Special Issue (https://www.mdpi.com/journal/coatings/special_issues/CIWC-1) which is set up by Journal Coatings (ISSN 2079-6412; IF 2.350 (2017), http://www.mdpi.com/journal/coatings), with a 20% discount on the APCs (article processing charges); you also could further extend your papers and submit it to other journals, this conference won't retain the copyright of your submissions, for details please see the"copyright"statement at Instructions for Authors part.