The 1st International Electronic Conference on Plant Science
---
Plant Physiology and Ecophysiology,
Plant Genetics,
Plants Ecology and Biogeography,
Plant Systematics,
Phytopathology,
Plant Biotechnology
Share:





Bookmark
Add this event to bookmarks
Go to the Sessions
Event Details
Welcome from the Chair
It is my great pleasure to invite you to the first electronic Conference on Plant Sciences. This electronic conference will be held online at sciforum.net, a platform developed and maintained by MDPI for hosting conferences. It allows scientists from all over the world to present their latest research, receive direct feedback, and engage in discussions with the wider scientific community.
In celebration of 2020, the International Year of Plant Health (declared by the United Nations), we will highlight the importance of plant science contributions to food security, global economic development and the environment. We have planned focus sessions on plant responses to biotic and abiotic stresses, plant nutrition, and plant–soil Interactions. The conference covers research at all scales, from cell biology to ecosystems, and includes bioinformatics and modelling approaches. A session on scientific communication and outreach welcomes papers for public engagement and educational resources.
There is no charge for registration, no travel, and no need to book accommodation, thus reducing costs and the concerning carbon footprint. The accepted proceedings papers will probably be published in MDPI Biology and Life Sciences Forum journal, and selected papers (need 50% extension compared with the proceedings papers) will be considered for publication in a special issue of Plants, a high visibility open access journal, with a 20% discount on the APC.
We are committed to equality and inclusion principles, thus we ask authors to ensure that the papers and presentations are highly accessible to the wider and more diverse scientific community. We encourage submissions from scientists at all career stages and from all backgrounds, and aim for equal gender balance.
We are looking forward to receiving your submissions to this new exciting event and would like to thank you in advance for your active contribution to Plant Sciences.
Sincerely,
Dr. Yoselin Benitez-Alfonso
Conference Secretariat
Mr. Andy Yi
Ms. Stefanie Li
email: [email protected]
Call for submissions
The 1st International Electronic Conference on Plant Science will be held online from 1 to 15 December 2020. This event enables the researchers of plant science to present their research and exchange ideas with their colleagues without the need to travel. All proceedings will be published on the conference homepage in an open access format.
Through this event, we aim to cover the following topics:
The conference will be completely free of charge—both to attend and for scholars to upload and present their latest work on the conference platform. There will also be the possibility to submit selected papers to the journal Plants (ISSN 2223-7747; CODEN: PLANCD; Impact Factor: 2.762 (JCR 2019)) with a 20% discount on the APCs; The conference offers you the opportunity to participate in this international, scholarly conference without having the concern or expenditure of travel—all you need is your computer and access to the Internet. We would like to invite you to "attend" this conference and present your latest work.
Abstracts (in English) should be submitted by 10 September 2020 10 October 2020 online at https://www.sciforum.net/login. For accepted abstracts, the full paper can be submitted by 20 October 2020 10 November 2020.
We hope you will be able to join this exciting event and support us in making it a success. The conference is organized and sponsored by MDPI, a scholarly open access publisher based in Basel, Switzerland.
Paper Submission Guidelines
For information about the submission procedure and the preparation of a full presentation, please refer to the "Instructions for Authors".
Critical Dates
Abstract Submission Deadline:
10/10/2020
Notification of Acceptance:
20/10/2020
Submission of Full Paper Deadline:
10/11/2020
Conference Open:
01/12/2020
Conference Chairs
Conference Committee
List of Keynotes & Videos
List of accepted submissions (155)
Id
Title
Authors
Presentation Video
Presentation Pdf
sciforum-038879
Glutathione is Involved in Resistance of Oilseed Rape to Powdery Mildew

Elena Mikhaylova

,

Michael Shein

,

Valentin Alekseev

Submitted: 10 Oct 2020

Abstract:

Show Abstract

Elena Mikhaylova

,

Michael Shein

,

Valentin Alekseev

N/A
N/A
Show Abstract


Oilseed rape (Brassica napus) is an economically important crop. In temperate climate powdery mildew Erysiphe crucifertaum can reduce its yields dramatically. Nevertheless, cultivars resistant to this fungal disease have not been selected yet.

Glutathione plays an important role in plant resistance to oxidative stress. Reduced Glutathione (GSH) is involved in detoxification of ROS and toxic molecules, catalyzed by glutathione S-transferases (GSTs). Glutathione disulfide (GSSG) is formed during this process. Induction of the level of GSH and GST upon exposure to stress provide better protection of the plant cell. It is supposed that these mechanisms can also work during plant-fungus interactions, but they were never studied in oilseed rape, infected by E. crucifertaum.

B. napus plants, grown in the field and in the light chamber, were infected with powdery mildew. After 30 days there were severe signs of infection on most of the plants, however several individuals were less susceptible to it. Leaves of B. napus were used to measure the level of GSH, GSSG and GST by spectrophotometric assay.

The level of total glutathione was 2-3 times higher in plants with increased resistant to powdery mildew than in both severely infected plants and control plants that were not subjected to the infection. The GST activity in resistant and control plants was at the same level, however in susceptible plants it was 2-3 times lower.

Therefore, oilseed rape with naturally increased glutathione content can be used in the selection of resistant cultivars. GST and GSH genes should be also considered as targets for genetic engineering and genome editing.

Research was supported by grant of President of Russian Federation MK-1146.2020.11.

sciforum-036220
Interaction between Soil Drouhgt and Allelipathic Factor on Wheat Seedlings Performance
N/A
N/A
Show Abstract


Climatic changes along with other environmental factors affect many plant physiological processes including synthesis and release into the environment of biologically active metabolites referred to as allelochemicals. The latter, in turn, could affect the ability of plant-acceptors to adapt to abiotic stress factors. Today drought is recognized to be the most challenging abiotic stress causing annual yield losses worldwide about 17%. It is expected that further warming will lead to a sharp increase in the deficit of water in many regions of the world.

The present study focused on the interaction between pre-sowing seed priming with the synthetic analogs of allelochemicals and soil drought on wheat physiological performance and allelopathic potential. The mixture of cinnamic, salicylic and ascorbic acids (0.01, 0.1 and 1 mM) was used as a priming agent. The soil moisture was regulated by watering pots to 20%, 40% and 60% of field capacity. The macronutrient content in the rhizosphere soil was also measured.

The results of our studies indicated complex interactions between allelopathy and soil drought on physiological and allelopathic characteristics of the target plants. Mild allelopathic stress applied to seeds made seedlings more resistant to subsequent drought stress and contributed to the increase of their allelopathic potential. Intensification of drought stress resulted in the decrease of production of allelopathic inhibitors in the tissues of wheat seedlings and enhancement of concentrations allelopathic stimulants and organic carbon in the rhizosphere soil. Changes in allelopathic activity of the rhizosphere soil closely correlated with the changes in organic carbon, nitrates, iron and phosphorus. While soil reaction, concentration of ammonia, manganese, potassium, sulfur displayed no correlation with soil allelopathic activity. The phenomena of cross-synergism and cross-antagonism between the interacting stress factors have been discussed. The observed ability of wheat seedlings to modify allelopathic and nutritional regime in the soil surrounding their roots in response to pre-sowing seed priming and drought stress suggested that plant organisms could directly influence the magnitude of effects of the stress factors through feedback regulation.

sciforum-038539
Screening of Bioactivity in Extracts from Different Varieties of Lettuce
N/A
N/A
Show Abstract


Lettuce (Lactuca sativa L.) belongs to Asteraceae family and is a widely grown and a popularly consumed vegetable worldwide cause leafy vegetables are common items in a well-balanced diet. Lettuce is low in calories, fat and sodium. It is a good source of fiber, iron, folate, vitamin C and various bioactive compounds. Lettuce is consumed in salad mixes and, as its consumption is increasing, is becoming one of most 'healthy' food. Moreover, since lettuce is generally eaten raw, more nutrients and bioactive compounds are retained compared to other vegetables that are cooked or processed, avoiding in this way the degradation of the thermolabile phytochemicals with potential nutraceutical interest.

In vitro and in vivo studies have shown anti-inflammatory, cholesterol-lowering, anti-diabetic, and antioxidant activities attributed to the bioactive compounds in lettuce. The healthy properties are attributed to a large supply of antioxidant compounds mainly polyphenols. As they act as free radical scavengers, both these secondary plant metabolites are fundamental to counter oxidative stress, inflammation, cancer, diabetes, age-related neurodegeneration and cardiovascular disease. Further, various studies have investigated the effects of the polyphenolic compounds present in green lettuce, in reducing oxidative and anti-inflammatory stresses.

This work aims to assess polyphenolic content, as well as related antioxidant capacity of 16 lettuce types, belonging to butterhead (var. capitata) and crisphead (var. crispa) varieties, in order to know their potential correlation between phenolic content and antioxidant activity. Results have shown lattuce an interesting and cheap source of antioxidant phenolics useful to functionalise various products.

sciforum-035973
Natural Mineral Enrichment in Solanum tuberosum L. cv. Agria: Accumulation of Ca and Interaction with Other Nutrients by XRF Analysis
N/A
Show Abstract


This study aims to develop a technical itinerary for Ca biofortification of three potato varieties (Agria, Picasso and Rossi) during the 2018 production cycle. As such, a parcel was selected about 20 x 20 m (in Campos Moledo and Casal Galharda) and 20 x 24 m (in Campo Boas Águas), located in the western region of Portugal. In this context, plant biofortification was promoted throughout the respective production cycle, after planting. There were 4 leaf applications with four different concentrations with calcium chloride or, alternatively, calcium nitrate. To study the interactions between Ca and other chemical elements in the tuber and assess the index of biofortification were used different techniques, such as μ-EDXRF M4 Tornado ™ and scanning electron microscopy with X-ray energy dispersive spectroscopy (SEM-EDS). At harvest, it was found that the tubers produced in the Moledo, Boas Águas and Casal Galharda fields, showed an increase in Ca content of about 2.6, between 2 - 2.5 and between 1.5 - 2.5 times, respectively (relative to the application of Ca(NO3)2 and CaCl2) with a predominant location in the tuber. Calcium is the most abundant mineral element in the human body and one of the most important to its functioning. It's required in relatively large quantities, essential for bone synthesis and metabolism, tooth mineralization and for the regulation of intracellular processes in various tissues. It is known, that Ca deficiency may promote low bone density and fragility, and may also determine the evolution of pathologies, namely osteoporosis and rickets. Calcium biofortification is a strategy that promotes nutrient enhancement in food crops and can in the long run provide increased nutrient uptake and accumulation in the human body. Thus, the biofortification in Ca allows the development of a product for human consumption that presents functional characteristics at the physiological level. It was concluded that it is possible to develop products such as chips or purees enriched in this macroelement, enabling the creation of a value-added product.

sciforum-038382
Study on Yield Variability in Oil Palm Progenies and Their Genetic Origins
N/A
Show Abstract


Abstract: One of the leading important plantation crops with high revenue returns widely known is Elaeis guineensis palm. To-date, yield variability in fresh fruit bunches (YFFB) in Malaysia oil palm plantations is one of the key influences in low palm oil yield. Accordingly, an assessment of dura×pisifera progenies and their genetic origins on oil palm yield was carried out in this current study. Eleven years old 24 derived progenies from 10 genetic origins developed through single-crossed hybridization were adopted and the standard procedure for yield and yield traits data collections were followed for three sequential years. Analysis of variance revealed genetic variation among the progenies and their origins. Amid the progenies analysed, 45.83% had YFFB above the trial mean. Progeny HPDP500 had the highest YFFB (191.74 kg/palm/year) and the highest bunch number (YBNO) was recorded in PKDP4474 and HPDP500 at 20.65 bunch/palm/year and 20.53 bunches/palm/year, respectively. The highest YFFB was recorded in Year-one and year-three, while the highest YBNO was noticed in year-one of data collection. Dura-Ulu Remis × Yangambi had the highest YFFB (175.81 kg/palm/year) and Tanzania × Nigeria recorded the highest YBNO (19.06 bunches/palm/year). To further verify the genetic variation among progenies, variance components, heritability and coefficient of variation were estimated. The results revealed high heritability and phenotypic coefficient of variation with a moderate genotypic coefficient of variation for all the traits. YFFB had a significant positive relationship with YBNO (r=0.676**) with a weak positive association with average bunch weight (r=0.378**). Hence, due to progeny HPDP500 and origin Dura-Ulu Remis × Yangambi performance in YFFB yield, they could be exploited for selection and breeding for yield improvement.
Session Chairs
Prof. Dr. Paula Baptista
Polytech Inst Braganca, CIMO, Sch Agr, Campus Santa Apolonia, Braganca, Portugal
Prof. Dr. Adriano Sofo
Department of European and Mediterranean Cultures: Architecture, Environment and Cultural Heritage (DiCEM), Università degli Studi della Basilicata, Matera, Italy
Dr. Azahara C. Martín
Department of Crop Genetics, John Innes Centre, Norwich, UK
Prof. Dr. Suresh Awale
Division of Natural Drug Discovery, Institute of Natural Medicine, University of Toyama, Toyama, Japan
Dr. Paula García-Fraile
Department of Microbiology, University of Salamanca, Spain
Dr. Celia Knight
Plant Science Education and Employability Consultant, Visiting Fellow University of Leeds, UK
Dr. Geraint Parry
National Coordinator for the GARNet Community Research Network, UK
Instructions for Authors
Submission
Submission should be completed online by authors by registering with https://sciforum.net/ and using the "Start New Submission" function once logged into system.
Scholars interested in participating in the conference can submit their abstract (about 200–300 words describing the manuscript for Proceedings) online at this website until

10 September 2020

10 October 2020.
Based on the submitted abstract, the Conference Committee will conduct a pre-evaluation of whether a contribution from the authors of the abstract will be welcome for the 1st International Electronic Conference on Plant Science. All authors will be notified by

24 September 2020

20 October 2020 about the acceptance of their abstract.
If the abstract is accepted for this conference, the author will be invited to prepare a full description of their work (max. 8 pages), optionally accompanied by a PowerPoint presentation/poster, until the submission deadline of

20 October 2020

10 November 2020.
The conference proceedings papers and presentations will be available for discussion on https://iecps2020.sciforum.net/ during the time of the conference 1–15 December 2020.
The accepted proceedings papers will probably be published in MDPI Biology and Life Sciences Forum journal.
Note: Before publication, Biology and Life Sciences Forum journal will review accepted papers using the powerful text comparison tool: iThenticate. This procedure aims to prevent scholarly and professional plagiarism.
Submissions with a high repetition rate and lack of novelty will not be published in the conference proceedings.
The open access journal Plants will publish a conference Special Issue. After the conference, the Conference Committee will select abstracts for which extended papers may be included for publication in the Special Issue of the journal Plants (the submission to the journal is independent from the conference proceedings and will follow the usual process of the journal, including peer review and application of an APC).
Proceedings Manuscripts
Manuscripts for Proceedings must conform to the following structure:

First page:
Title
Full author names
Affiliations (including full postal address) and authors' email addresses
Abstract (200–250 words)
Keywords
Introduction
Methods
Results and Discussion
Conclusions
(Acknowledgments)
References
Manuscripts should be prepared in MS Word or any other word processor and should be converted to PDF format before submission. The publication format will be PDF. The manuscript should count at least 3 pages (incl. figures, tables, and references) .

Microsoft Word
Authors must use the Microsoft Word template to prepare their manuscript. Using the template file will substantially shorten the time to complete copy-editing and publication of accepted manuscripts. Manuscript prepared in MS Word must be converted into a single file before submission. Please do not insert any graphics (schemes, figures, etc.) into a movable frame which can superimpose the text and create difficulties related to layout.
Manuscript Preparation
Paper Format: A4 paper format, the printing area is 17.5 cm × 26.2 cm. The margins should be 1.75 cm on each side of the paper (top, bottom, and left and right sides).
Formatting/Style: Papers should be prepared following the style of the IECPS2020 template. The full titles and cited papers must be given. Reference numbers should be placed in square brackets [ ], and placed before the punctuation; for example, [4] or [1–3], and all the references should be listed separately as the last section at the end of the manuscript.
Author List and Affiliation Format: Authors' full first and last names must be given. Any abbreviated middle names can be added. For papers written by various contributors, a corresponding author must be designated. The PubMed/MEDLINE format is used for affiliations: complete street address information including city, zip code, state/province, country, and email address should be added. All authors who contributed significantly to the manuscript (including writing a section) should be listed on the first page of the manuscript, below the title of the article. Other parties, who provided only minor contributions, should only be listed under Acknowledgments. A minor contribution might be a discussion with the author, reading through the draft of the manuscript, or performing English corrections.
Figures, Schemes, and Tables: Authors are encouraged to prepare figures and schemes in color. Full color graphics will be published free of charge. Figure and schemes must be numbered (Figure 1, Scheme I, Figure 2, Scheme II, etc.) and an explanatory title must be added. Tables should be inserted into the main text with numbers and titles supplied for all tables. All table columns should have an explanatory heading. Please supply legends for all figures, schemes, and tables. The legends should be prepared as a separate paragraph of the main text and placed in the main text before a table, figure, or scheme.
Presentation Slides
Authors are encouraged to prepare a presentation in PowerPoint or similar software, to be displayed online along with the manuscript. Slides, if available, will be directly displayed on the website using Sciforum.net's proprietary slides viewer. Slides can be prepared in exactly the same way as for any traditional conference where research results can be presented. Slides should be converted to the PDF format before submission so that our process can easily and automatically convert them for online displaying.
Video Presentations
Authors are also encouraged to submit video presentations. Videos can be presented without an accompanying Proceedings paper and will be available online on this website during and after the e-conference. However, they will not be added to the proceedings of the conference. The video should be no longer than 20 minutes and be prepared with the following formats:
MOV
MPEG4
MP4
AVI
WMV
MPEGPS
FLV
The video should be submitted via email before 10 November 2020.
Presentation of Posters
Posters will be available on this conference website during and after the event. As with papers presented at conferences, participants will be able to ask questions and make comments about the posters. Posters can be presented without an accompanying Proceedings paper and will be available online on this website during and after the e-conference. However, they will not be added to the proceedings of the conference.
Potential Conflicts of Interest
It is the authors' responsibility to identify and declare any personal circumstances or interests that may be perceived as inappropriately influencing the representation or interpretation of clinical research. If there are no conflicts, please state here "The authors declare no conflicts of interest". This should be conveyed in a separate "Conflicts of Interest" statement preceding the "Acknowledgments" and "References" sections at the end of the manuscript. Financial support for the study must be fully disclosed under the "Acknowledgments" section.
Copyright
MDPI, the publisher of the Sciforum.net platform, is an open access publisher. We believe that authors should retain the copyright to their scholarly works. Hence, by submitting a communications paper to this conference, you retain the copyright of your paper, but you grant MDPI the non-exclusive right to publish this paper online on the Sciforum.net platform. This means you can easily submit your paper to any scientific journal at a later stage and transfer the copyright to its publisher (if required by that publisher).
Event Awards
On behalf of the chair of the 1st International Electronic Conference on Plant Science, we are pleased to announce the winners of the Best Presentation Award:
Topic: Effects of Oleander Leaves (Nerium oleander) against Metabolism, Activity Pattern, and the Leaves Potency as Rice-Field Rat Repellent (Rattus argentiventer)
authored by Ichsan Nurul Bari, Nur'aini Herawati and Syifa Nabilah Subakti Putri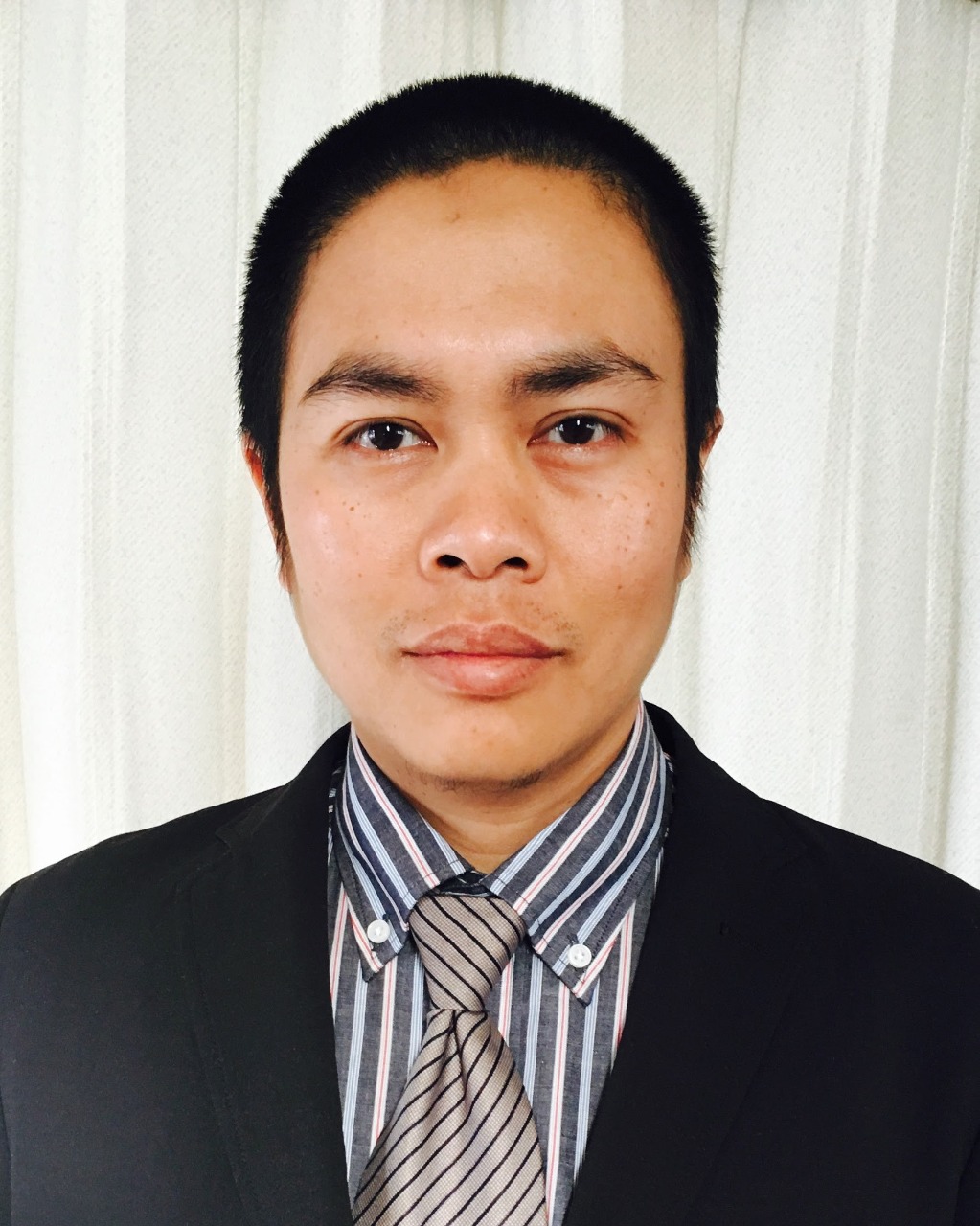 Ichsan Nurul Bari, Ph.D., is a Lecturer and Researcher at Pests Laboratory, Department of Agrotechnology, Faculty of Agriculture, Universitas Padjadjaran, Indonesia. He began his study at Plant Pests and Diseases Management in Universitas Padjadjaran, continue his Master Degree of Biology at Institut Teknologi Bandung (ITB), and completed his Doctoral Degree of Applied Bioresource Science in Ehime University, Japan 2017. A licensed lecturer, Dr. Bari has worked for more than 15 years and best known for his work and research related to rodents, biochemistry, urban pest, pesticides, and plant-based extract which have been influential works in the field.
Dr. Bari actively does more than 20 various conferences on the scale national and international. He was a Scientific Seminar Speakers at the 8th World Congress of Allelopathy in 2017, ASEAN - Japan Network for Transdisciplinary Research 2018, and also won The Best Presenter Team on Joint Seminar in Ehime University 2015. He served as a trainer and coach on community services since 2011 which related to pest management in several regions of Indonesia. He also has experience as head of the committee of the National Conference and Competition "Plant Protection Day 2020", every year he supervised the fieldwork experience for students, held by Research and Community Service Institution (LPPM) Universitas Padjadjaran. Moreover, he published two books with the title "Experimental Design with SPSS 13" and "Urban pests" which can be accessed at Elearning Unpad.
In this research, Dr. Bari collaborated with plant protection researcher Dr. Nunung (completed her doctoral degree at Gadjah Mada University) from Indonesian Center for Rice Research; and Ms. Syifa as a magister student in Plant Protection at Universitas Padjadjaran was also participating to improve this research.
Topic: Assessing the Flowering Genetic Regulatory Network in Neotropical Orchids
authored by Yesenia Madrigal, Diego Ospina-Zapata, Andrea Ramírez-Ramírez, Juan Fernando Alzate and Natalia Pabón-Mora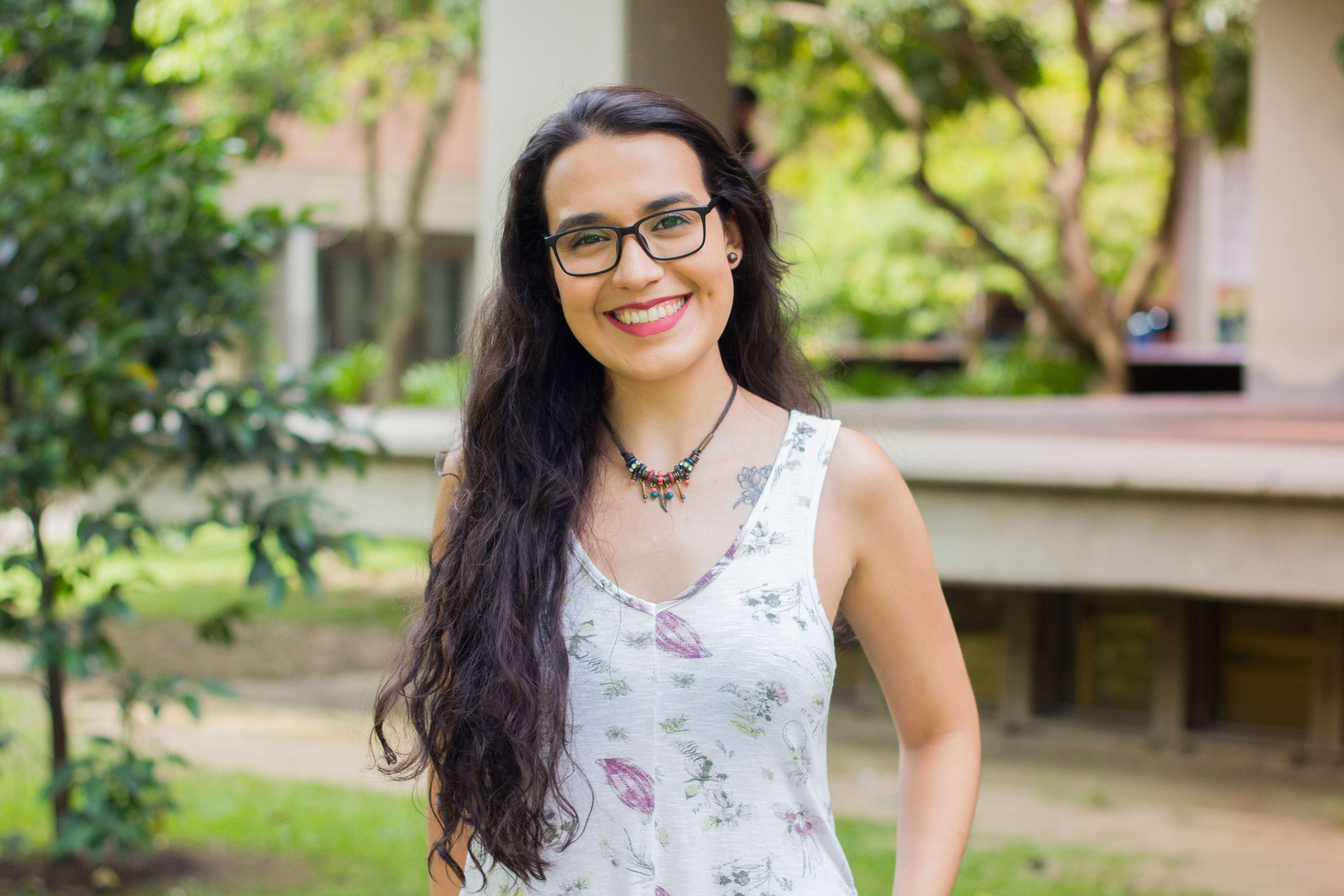 Yesenia Madrigal is a third year's PhD student at Plant Evo-Devo lab (Universidad de Antioquia, Medellín-Colombia). She holds a B.S in Biology and MSc in Biology from Universidad de Antioquia (Medellín-Colombia). As an undergraduate and during her masters, she focused on the variation of floral morphology and symmetry in non-core eudicots using Cattleya trianae (Orchidaceae), Hypoxis decumbens (Hypoxidaceae) and Aristolochia fimbriata (Aristolochiaceae) as models. At the moment, Yesenia is broadly interested in the genetic and evolutionary bases of flowering, floral diversity in monocots, fruit formation and morphological adaptations in early diverging neotropical plants. Her current PhD project is focused in the genetic and evolutionary bases of flowering in neotropical orchids, to identify genes controlling the transition from vegetative to reproductive phases. She is working on the standardization of protocols for the study of emerging model species of tropical orchids and monocots, using tools like RNAseq analyses, bioinformatics, gene evolution approaches, expression analyses (ISH, qRT-PCR) and directed transformation (CRISPR-cas9). Please see more information and recent advances related with studies in neotropical plant development and evolution at Plant EvoDevo lab website: (https://www.evodevoplantas.com/).
To acknowledge the support of the conference esteemed authors and recognize their outstanding scientific accomplishments, we are pleased to launch the Best Presentation Award. Two winners will be selected and each winner will receive a cash award of 500 CHF and a certificate.

Best Presentation Award
Number of Awards Available: 2
The award will consist of 500 Swiss Francs and a certificate (for two attendees).
Submit full paper with video uploaded after short abstract is accepted
Originality / Novelty of the paper
Significance of Content
Scientific Soundness
Interest to the readers
English language and style